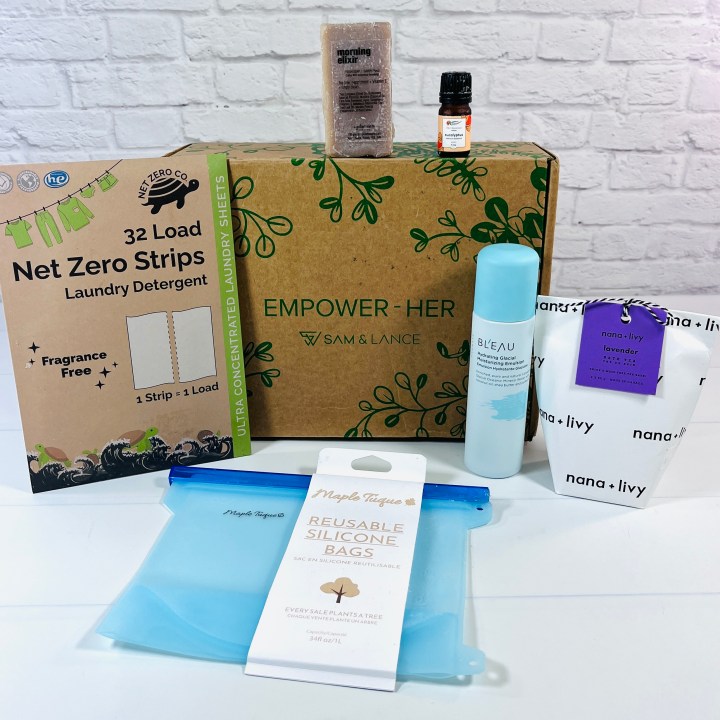 Sam & Lance EMPOWER-HER Summer 2022 box featured products made by women-owned businesses and not only that, the products are sustainable and eco-conscious! You can even choose from some ready-made boxes on the Sam & Lance website, but let's see what came in the latest subscription box below!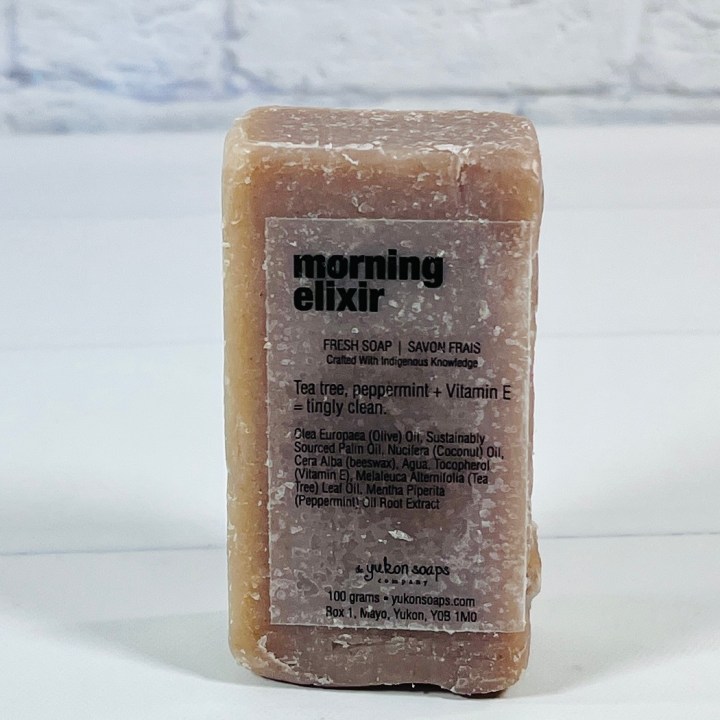 Yukon Soaps Morning Elixir ($8) According to the brand's website, this soap is for oily and acne-prone skin, but I don't plan on using it on my face. I keep soaps like this next to my kitchen sink because I prefer the lowkey scent to stronger pump soaps. This soap is made of various oils and beeswax (heads up if you are vegan) and is scented with tea tree and peppermint oils and smells mostly like mint. I realize the packaging is minimal but I feel like this should have been wrapped in tissue paper because it moved around during shipping and got all over the other products in the box.
Net Zero Strips Laundry Detergent in Fragrance Free ($14.99) The note on the back of these detergent strips said to finish my current soap before using so I took them at their word, because I already have a pack of them open! These come in a big square that can be torn down the middle and then you tear that rectangle into small pieces and place in your front-loader washing machine's detergent cup. I was happy with the performance and want to repeat what I said previously when I received these in a different subscription box: If you have a college student or someone who has to do laundry outside of their home/apartment/dorm, then this is an easy way to carry detergent, and of course it's eco-friendly too. I will send this pack back with my daughter when she returns to college in August.
Maple Tuque Reusable Silicone Bag ($4.50) This is an eco-friendly improvement on one-time use plastic bags. It's a silicone bag that will hold up to 34 ounces and it has a removeable slider bar across the top. It has an expandable bottom but I couldn't make it stand up while empty. The bag can be used in the microwave and freezer and is dishwasher safe (but remove the slider for those last two uses).
Bl'eau Hydrating Glacial Moisturizing Emulsion ($39) I wanted to love this moisturizer — after all, it has Canadian glacial oceanic mineral water, and that sounds like it must be important! I think that's probably the same as sea water, and it also has coconut oil, jojoba oil, and shea butter, all of which work nicely to help the skin feel smooth and soft. Sadly it also has parfum, one that smells a lot like an Yves Saint Laurent fragrance I wore back in the day and that has either violet or peony or some flowery note like that. I guess I could always use it as a body lotion on my upper arms! My body absorbed it quickly and it didn't leave a greasy feeling behind.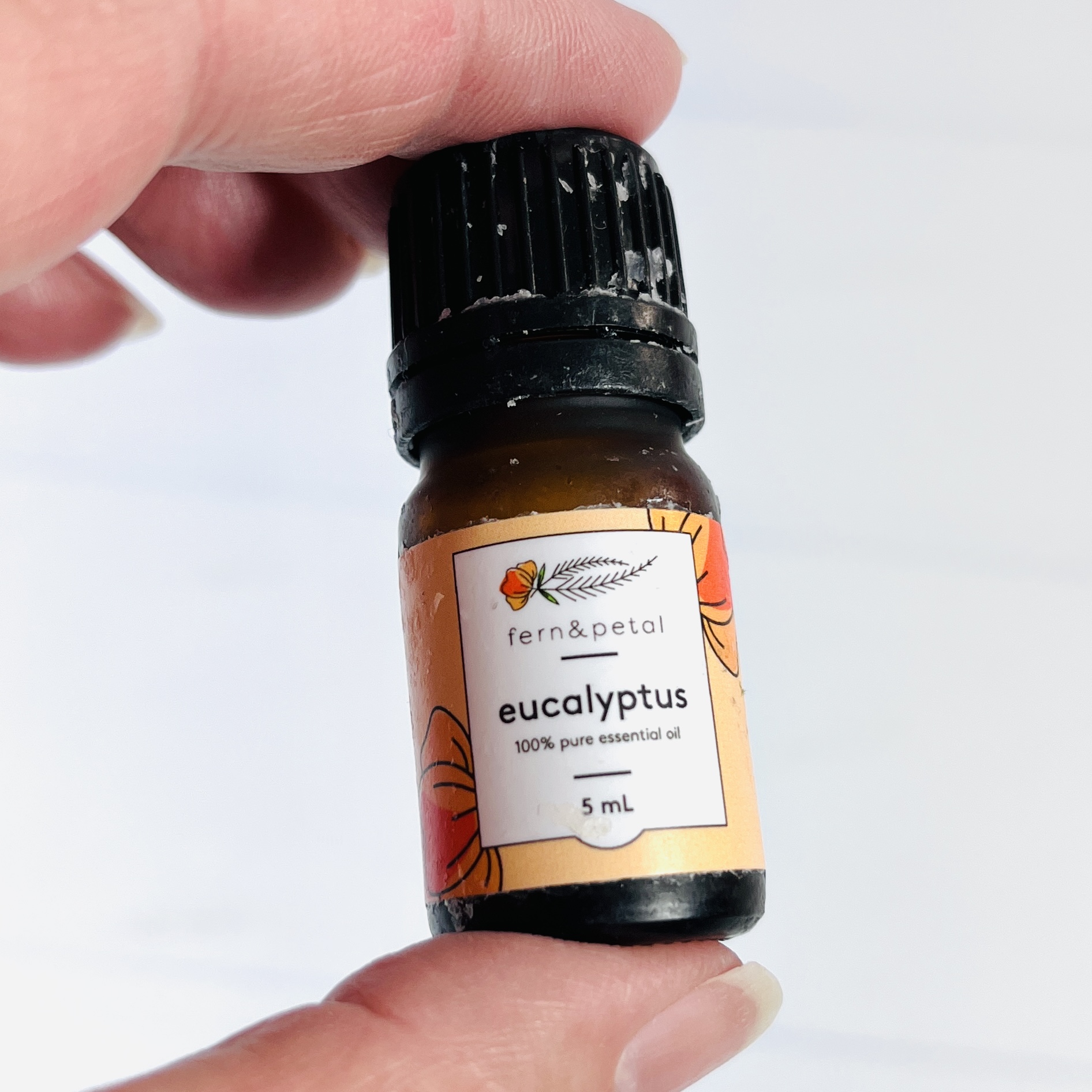 Fern & Petal Eucalyptus Essential Oil ($7) There are a few different varieties of eucalyptus out there and this is Eucalyptus globulus, which may help relieve congestion or soothe muscle and joint pain. Of course, you can't just rub it onto the skin, you will need to dilute a drop or two in some carrier oil (olive, coconut, almond, jojoba, etc.) first and then rub it on. You could also place some in a diffuser and enjoy therapeutic benefits that way. Please look up safety info before using, especially if you are new to oils or are pregnant or breastfeeding, have pets, or are using it around children under 10 years of age.
Nana + Livy Lavender Bath Tea ($16) I'm not feeling up to enjoying a bath right now, it's just so hot here in Austin and I should conserve water also but the directions say you can open the bag up, place it in a bowl, and enjoy as a kind of potpourri! It has sea salts, oats, lavender and chamomile flowers, and lavender essential oil and that sounds very natural to me. If you are going to use one or both in a bath you can either place them directly in the tub with warm water or you can steep them for 10 minutes in some boiling water and then add the water and bags to the tub and then step inside (after checking the temperature of course). The bags are compostable and they help keep mess to a minimum — just toss or throw on the compost heap after using. The combo of lavender and chamomile is a nice one and keeps the lavender from smelling super strong.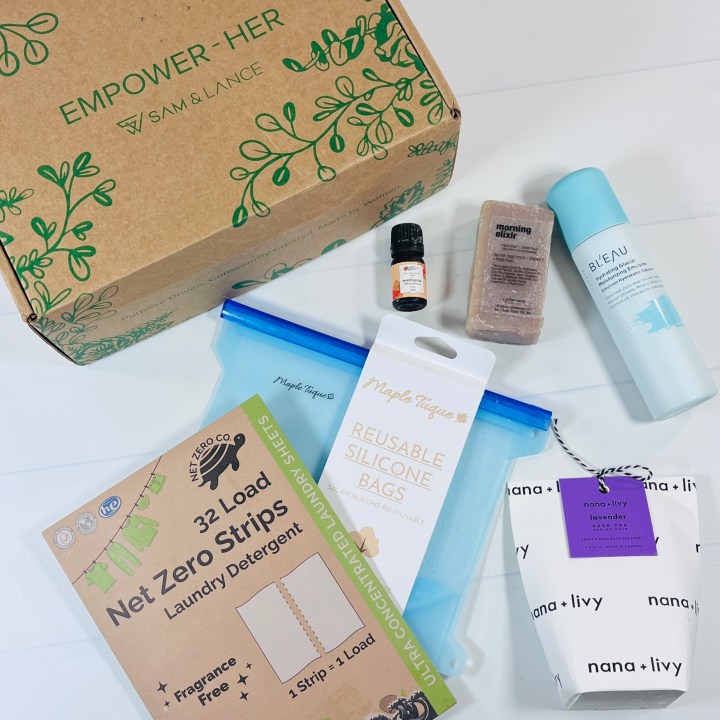 As always, Sam & Lance sent an interesting assortment of products that work for home and body! The items that were for the body all smelled lovely, although I personally would have preferred a fragrance-free face lotion since I tend to have sensitive skin (but will use it as a body lotion because glacial water!). I thought the bar soap smelled wonderful, and that scent comes from essential oils (which I also prefer to leave off of my face) and it will find a home next to my kitchen sink. The bath tea makes for a nice potpourri and the eucalyptus oil will be added to my collection. I've used the detergent sheets before and know that I like them and look forward to seeing how the reusable silicone bag works out for me.
Below is the product info card and some box opening pictures!
Sam & Lance EMPOWER-HER is a quarterly subscription box that contains 5-7 vegan and cruelty-free products that are from women-owned brands, including at least half that are from BIPOC-owned companies. The box is shipped to the US and Canada but you can contact them to see if they deliver to other countries. EMPOWER-HER is $49 USD per quarter.
What do you think of the Sam & Lance Empower-Her Box?