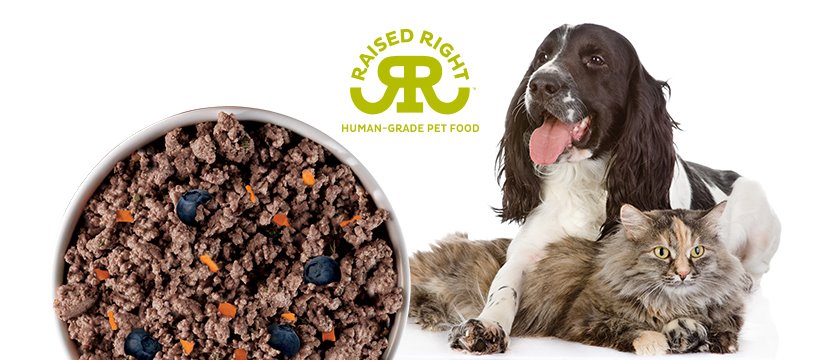 Pets deserve the absolute best—including the food they consume on the daily. Raised Right Pets has a great deal for new subscribers who want high-quality food for dogs or cats. A premium pet food subscription, Raised Right Pets makes limited-ingredient, human-grade pet food using a single source of animal protein and without preservatives or high-carb fillers. Furthermore, all the pet food they produce get tested for pathogens, ensuring that they're safe for consumption.
Get 20% off your first full box (16 bags) of human-grade pet food. Use this link and use the coupon code PETS20 at checkout.
Get 20% off at Raised Right Pets!
Raised Right Pets offers a customized subscription for human-grade, low-carb pet food! They cater to both dogs and cats, with meals starting at $8.99 per bag for dogs and $9.99 for cats. Several recipe options are also available, including chicken, beef, pork, and turkey. Upon sign up, you will answer a short quiz about your pet's weight, activity level, and goal (lose, gain, or maintain weight) so they can suggest the appropriate recipes for your pet. Subscribers can also choose their preferred shipment frequency, from as short as 1 week to as far as 28 weeks. 
About Raised Right Pets: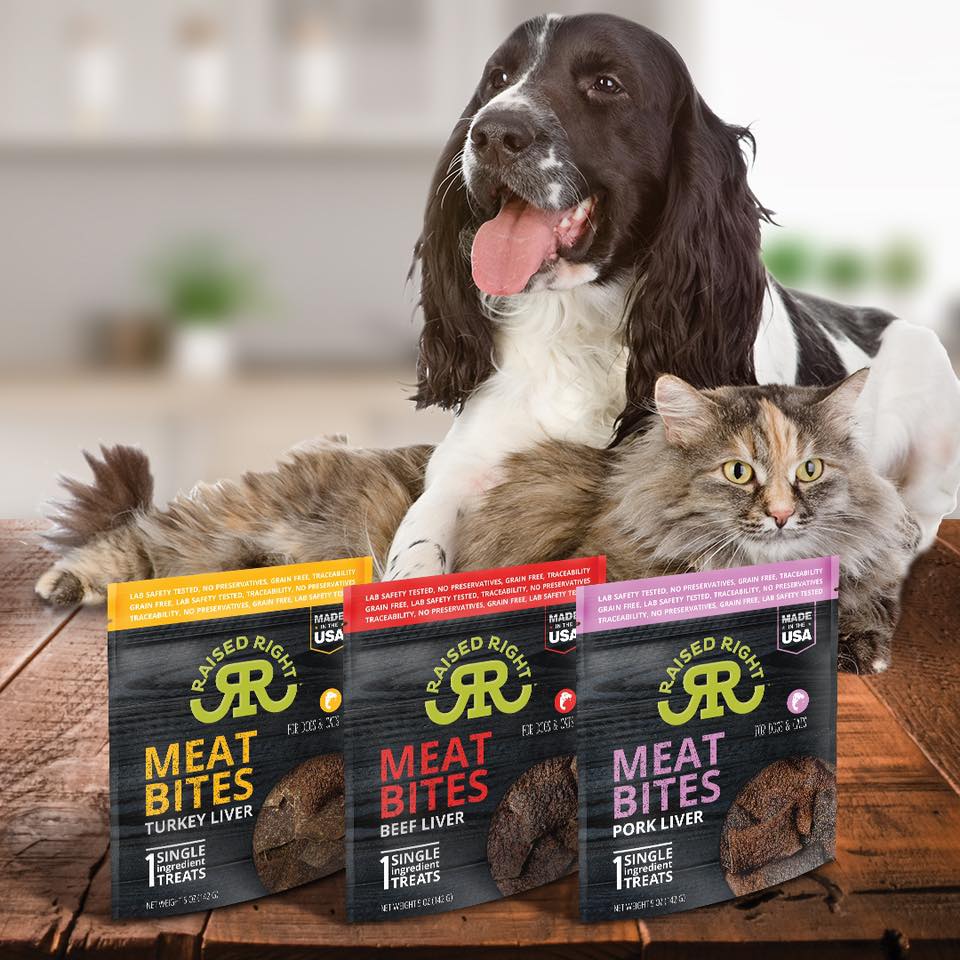 We can proudly make the human-grade pet food claim as every ingredient in our food has passed the same standards necessary for human consumption and all our food is lightly cooked in a human-grade facility. Low temp cooking meets the USDA pathogen kill-step, while maintaining high levels of moisture and nutritional integrity.
Pet parents won't have a hard time serving these healthy meals for their beloved pets. All you have to do is to defrost it overnight in refrigerator, scoop the appropriate portion for your pet, and then serve. Raised Right premium pet food stays fresh for 6 days from the refrigerator after defrosting.
Are you getting Raised Right Pets today?