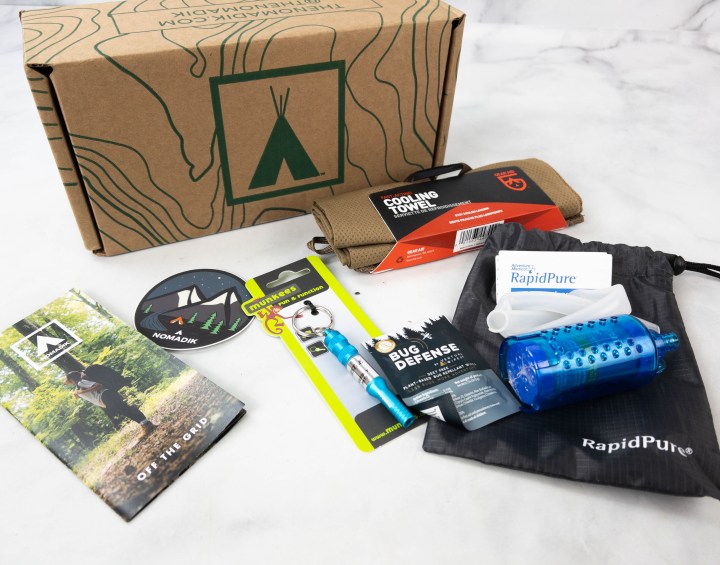 Get adventure-ready before you hit the outdoors! This month's Nomadik box is packed with quality outdoor gear and tools to help you explore when you're OFF THE GRID. There are four trail-tested items in the box that you can conveniently slip into your pockets or bag and carry on the go!
DEAL: Save $5 off on your first subscription box with coupon code HELLO5OFF.
RapidPure Pioneer Straw makes it easy for you to sip clean water wherever you go. It filters and purifies the water with just a lightweight straw! It removes 99.99% of parasites, sediments, bacteria, and viruses in any water source, so you can comfortably drink clean water outdoors. This straw water purifier is compact, portable, and comes with a drawstring pouch for storage. You can also easily replace the purifier cartridge – remove the old one, slide the new one, and it's ready to use again.
Wandering outdoors comes with a risk of bug bites, and Venture Wipes Bug Defense Wipes ($0.86) will help you deal with it. It's a plant-based insect repellent in the form of wipes – no chemical sprays, no lotions! It works great for fighting bugs without being too harsh on your skin and the environment. This bug wipe is 100% biodegradable with citronella, peppermint, and oil of lemon eucalyptus. Just wipe it on all exposed skin and reapply as needed.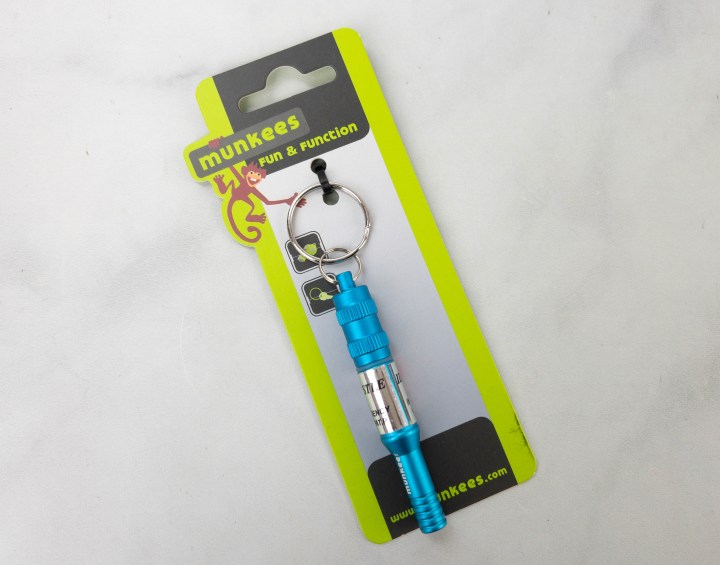 For emergencies, they included a Munkees Emergency Whistle with Capsule in the box. It produces a high-pitched whistling noise and has a waterproof, seal-tight compartment for storing personal information like name, birthdate, telephone number, and address. It's lightweight and measures just 3 inches. You can keep it attached to your keychain or anywhere else that's easy to reach so you can whistle when you need to.
Exploring the outdoors on a sunny day requires hydration and cooling gear, and the box included a Gear Aid Cooling Towel ($17.95) to give some relief when the weather is extra hot. This 15″x36″ towel is designed with water-activated cool mesh technology that keeps the skin cool for up to two hours when used. It's compact, lightweight, and comes in its own storage bag. Just pour in a small amount of water so it can keep you cool outdoors! This towel is also antimicrobial, which helps prevent odors so you can stay fresh for longer.
Going off the grid is not a problem when I have my Nomadik stash with me. This particular box focused on making my adventures in secluded areas easier and stress-free. I love the straw that I can use to drink clean water from any resources, as well as the bug repellent wipes and the emergency whistle I can use for unexpected situations. Nomadik sure knows how to help adventurers like me get ready to explore off the beaten tracks. I'm already looking forward to next month's box!
Each box includes an exclusive sticker for Nomadik subscribers. For this month, the sticker features a mountainside camping ground. There's also a pamphlet that sits atop the items with product descriptions. Here's a closer look: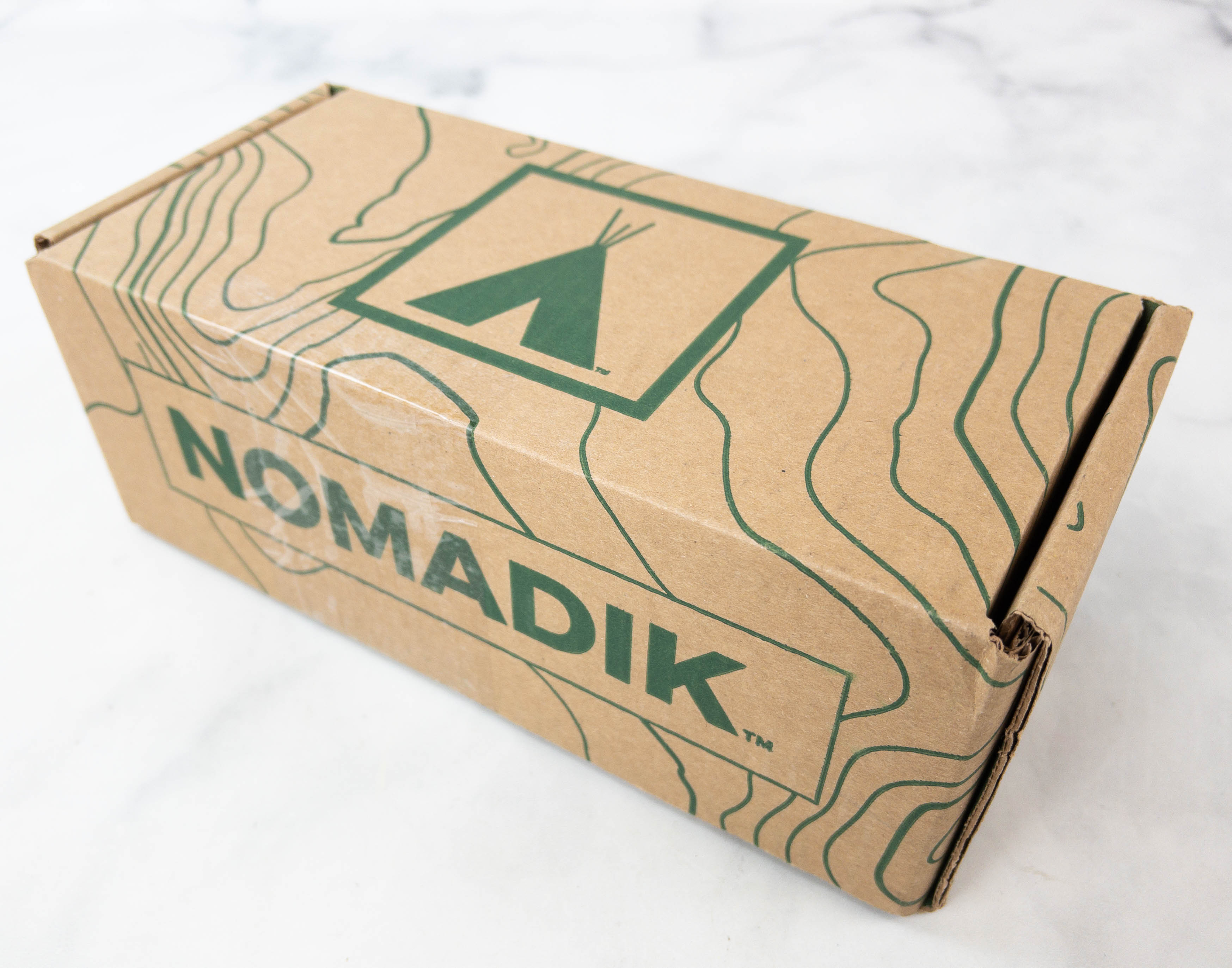 Nomadik is a subscription box for outdoor enthusiasts. Each monthly box includes functional gear designed to increase your fun in the outdoors. All products have been trail tested by an outdoor adventurer and often incorporate new technologies. Every box has three to six pieces of unique, newly-released, or just plain ultra-handy gear from premium brands. They also recently released a new Quarterly Subscription for $149.99, which contains 4 to 10 premium outdoor equipment curated based on seasons and/or interests.
Nomadik's outdoor gear subscription box topped the list in our readers' choice list of best subscription boxes for the outdoors!
What did you think of Nomadik?