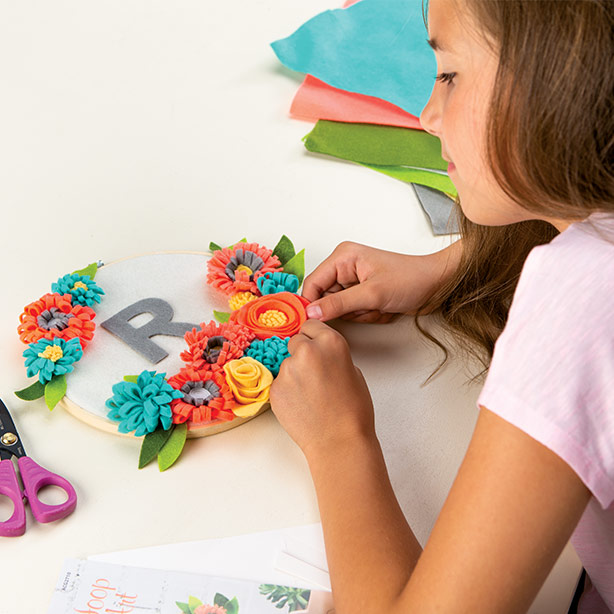 Art and craft activities are a great form of self-expression and also a way to develop creativity. Creative gifts for young girls are everywhere, but if you're looking for something unique and worthwhile, we know of an art and craft subscription you can gift to girls ages 7-12 or anyone interested in feminine and girly crafting and art projects!
Annie's Creative Girls Club is a monthly subscription that provides new craft projects that are specially tailored for girls. Each kit inspires them to unleash and embrace their inner artist, and let their creativity soar! They'll learn and hone different artistic skills such as beading, painting, stitching, paper crafting, and more.
DIY projects to instill a love for arts & crafts. Annie's Creative Girls Club includes two project kits in a box. It includes all the materials needed to finish the projects for the month, each designed with young crafters in mind. Everything is easy and super fun to do, and it's also bound to inspire, entertain, and enlighten young artists.
Through this crafting subscription, girls will be exposed to a variety of art and crafting techniques! It will allow them to open and explore more artistic possibilities. For an exciting crafting experience with little to no adult supervision, the box also includes inspiration and illustrated easy-to-follow instructions. Past projects include chalkboard banners, chandeliers, pillows, bags, and wreaths. Crafty girls will have something to look forward to every month!
Gifting Annie's Creative Girls Club is like giving creative confidence to young crafters. The box costs $19.98 a month, and you only need to add it to your cart. Simply input your giftee's address upon checkout to deliver the gift straight to their mail. You can also download and print a gift announcement to let them know a gift from you is on the way!
Are you gifting Creative Girls Club?
Looking for more subscription box gift ideas? See our full subscription box gift guide!