It's another DC super heroes-filled box! DC Comics World's Finest: The Collection Spring 2022 box was packed with the power of the Lantern Corps to rule over the BLACKEST NIGHT. It included awesome merch and collectibles, featuring Green Lantern and the rest of the corps who take the darkest nights with their luminous powers!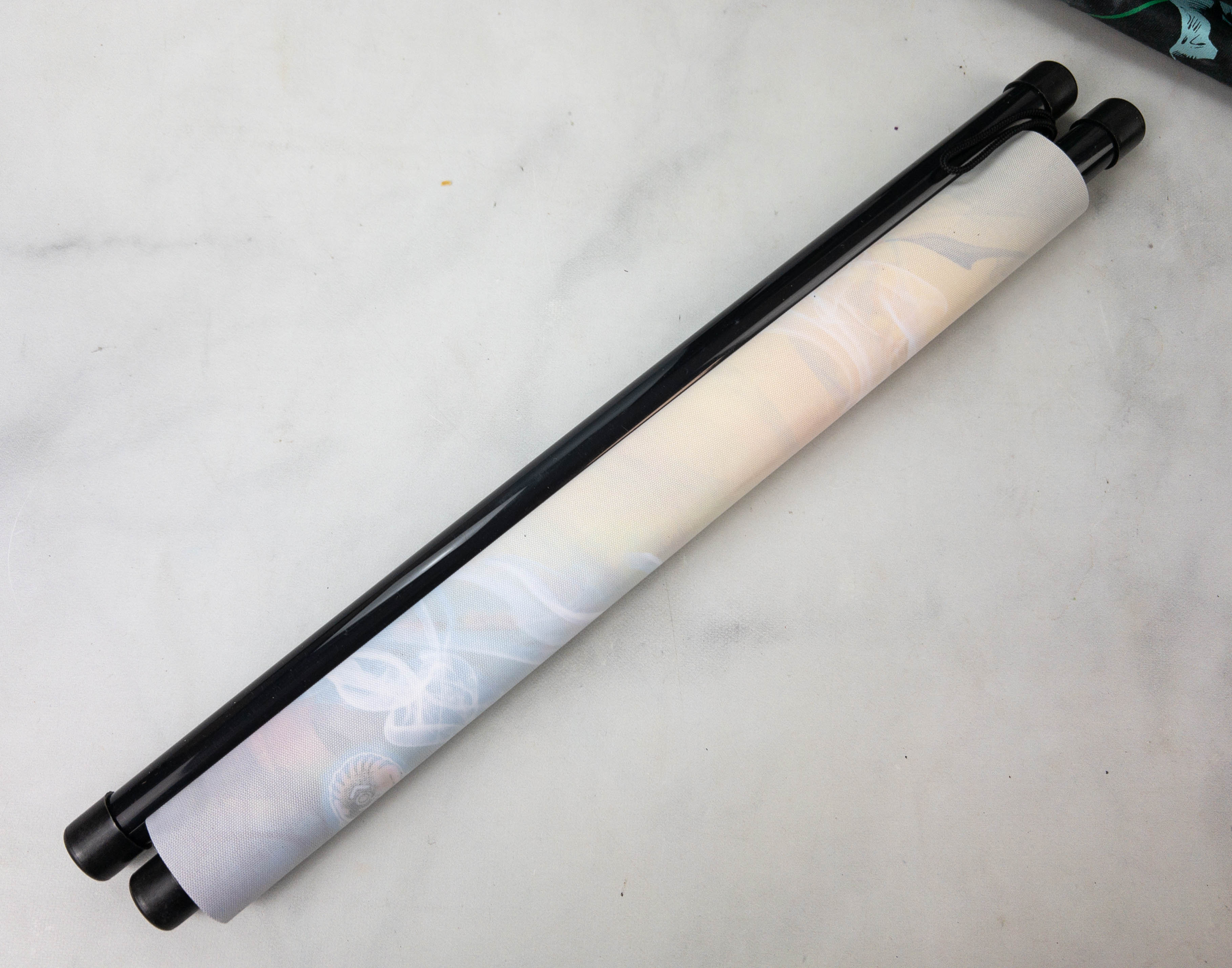 We are off to a great start with this Green Lantern Wall Art Scroll. It looks so awesome and the colors are quite vibrant. The well-detailed illustration showcases Hal or Green Lantern, Sinestro or Yellow Lantern, Atrocitus or Red Lantern, Carol or Violet Lantern, and all the Lantern Corps.
The next merch is a White Lantern Enamel Pin, which symbolizes the very light of life. It features the White Lantern Corps logo, and it looks clean and cool. This pin has one post, and you can attach it to bags, pouches, and jackets for extra flair, or even on any strap for added awesomeness!
To keep our favorite beverages cold, they included a Green Lantern Bottle Koozie in the box. This koozie is made from neoprene, the same material you usually see in wetsuits. It came in the color green featuring Green Lantern's logo. It even has a zipper on the neck part, so it will stay in place while you're using it.
The Black Lantern Plastic Ring, which symbolizes death, came packaged in its own mini box. Although the ring is made of plastic, it is thick and durable and can fit different finger sizes. It also has a matte finish.
Here's one of the highlights in this season's box: Atrocitus Vinyl Figure. I always love receiving collectible figures like this one. The details are spot on, you can tell it's of high quality. It also has a base for display, so it can stand alone. I like how fiery Atrocitus looks on this figure!
The box wouldn't be complete without a wearable. This time, it's a Green Lantern Tie Dye T-Shirt! The tie-dye effect over the black base looks exemplary, not to mention that Green Lantern is at the center of them all. The graphic looks astounding with the rise of the dead beneath him! It feels soft and comfy when worn. The branding is also stitched on the left lowermost part of the shirt right above the hem.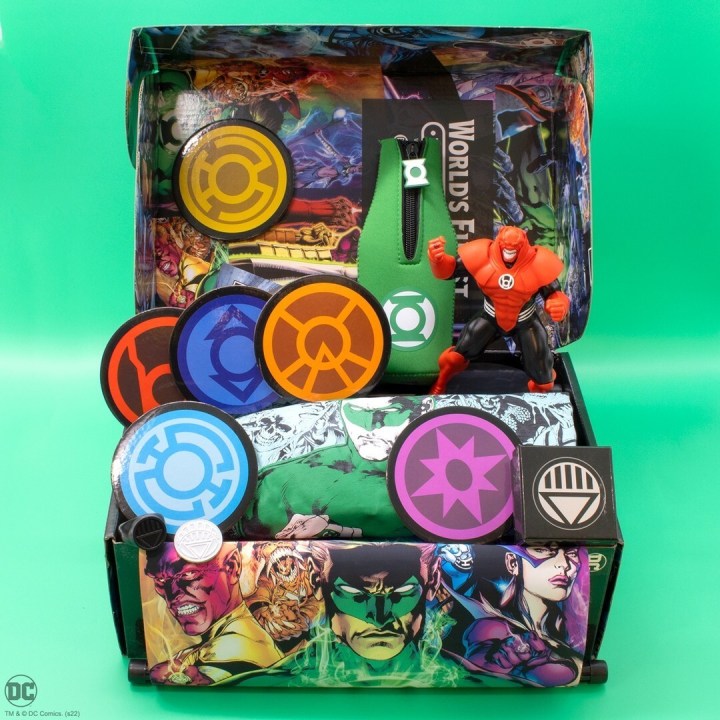 There is a Lantern Corp™ Coaster Set in the box as well! There were six round coasters, ideal for having fellow DC fans as guests over at home. I've got Red, Orange, Yellow, Blue, Indigo, and Violet Lantern Corps coasters to rest my drink over the table or keep as displays in my collection corner.
For fans of DC, this box is truly a gift! From the collectibles to the apparel and some extras, everything in this box is Green Lantern-themed. If I were to choose a favorite, I'd pick the art scroll and the figure because they look really, really awesome! I also liked the shirt and the koozie as it keeps my drink cold for longer while I watch more DC films. Overall, this spring box is a great deal, and I'm already looking forward to the next one!
Seasonal boxes also include a card that lists the items inside the box. See it here: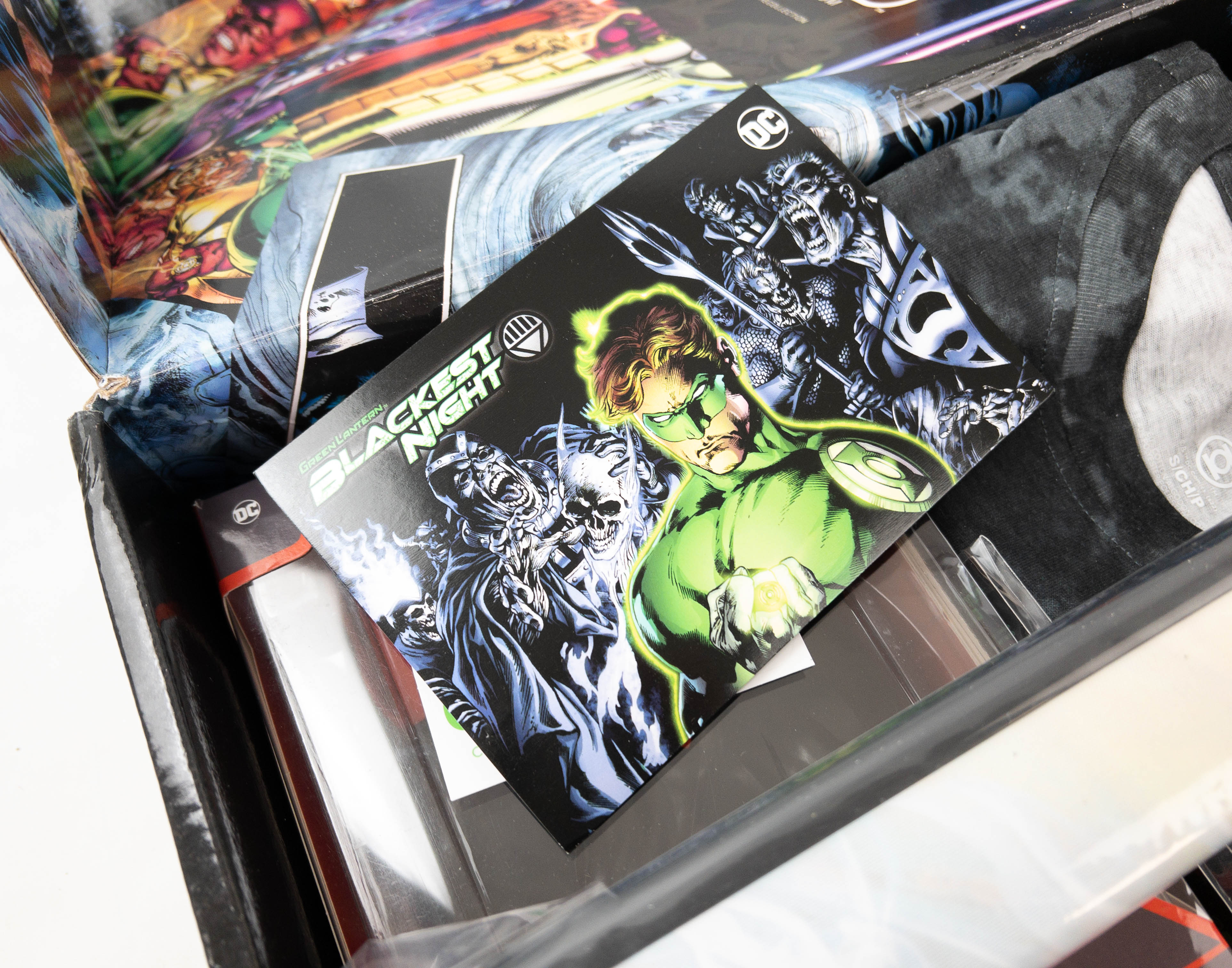 DC Comics World's Finest: The Collection is a subscription box that delivers 8-10 100% exclusive DC Comics items every quarter, including apparel, accessories, homewares, and a unique vinyl figure. The subscription costs $48.99 per season + shipping with a retail value of over $120.
What did you think of this quarter's box?
Visit World's Finest: The Collection to subscribe or find out more!