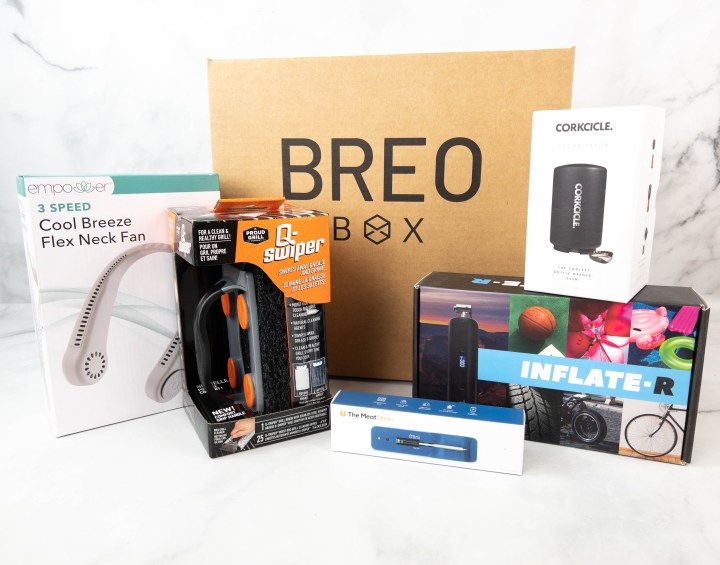 Breo Box helped us get prepped for Summer 2022 with smart home and travel gadgets! Themed SUMMER VIBES, this season's box included five unique products for BBQs, road trips, and good vibes. There's also an item to help us keep our heads cool and another tool to help us cook the juiciest meat with the perfect smoky flavor. Continue reading to know more about the tech-savvy items we received!
DEAL: Get $15 off your first box! Use coupon code HS15.
To get your grill clean and ready for summer BBQ, the box included a Q-Swiper BBQ Grill Cleaner ($16.49). It's a brush and wipe duo that cleans grime, grease, and residue left on grills with just a few swipes. The package included 25 wipes moistened with food contact safe ingredients, making it a healthier choice for cleaning. A metal scraper is also attached to one end of the brush to scrape burnt food particles left on grills. It's bristle and wire-free, compact, portable, and ideal to bring on any summer trip!
Corkcicle Decapitator ($19.99) is the modern bottle opener for your summer adventures. It helps pop off caps with no mess at all! The decapitator has a built-in magnetic core that holds the bottle cap for easy disposal. With a sleek design, it wipes off clean and can sit perfectly on any bar or counter. Just place it on top of any bottle and press down. It's soooo easy and super sleek!
The Meatstick Mini ($69) was created to help us cook the perfect barbecue! Moving away from the usual long thermometers, this mini device is app-controlled. You can connect it with the Meatstick app and cook from there! The app will notify you when the desired temperature is reached, so you don't need to keep an eye on your meat as it cooks. It has a ceramic handle and food-grade stainless steel rod with an accurate temperature reading. This stick is compact and suitable for all cuts of meat. It also comes with a mini charger powered by two AA batteries. It can be used on the oven, grill, stove, deep fryer, sous vide, and air fryer. The box also comes with a mini instruction booklet.
To keep us cool despite the hottest summer days, here's Empower Cool Breeze Flex Neck Fan ($59.99). It's a bladeless fan, making it safe to use even with long hair. This tool works with just one click and it has a quiet system with three variable speed control that offers 18 hours of continuous cooling on a full charge. It can be adjusted to fit various neck sizes, from kids to adults. You can easily hang it on your neck for hands-free use and point to the face, chest, and neck. It has a similar design to headphones and is lightweight enough to wear all day while working out, hiking, camping, hitting the beach, or mowing the lawn!
Organically Driven The Inflate-R Tire Pump ($79) is also included in the box to keep our summer adventures fun and worry-free! It inflates the wheels of cars, bikes, beach balls, and other floaties in just minutes. This handy device is portable and rechargeable, so it's ideal to carry on the go. You can just set the PSI and press the power button for it to start working. It also comes with different nozzle sizes to fit your needs. Once the desired pressure is reached, the device will automatically shut off. And it's not just a pumping machine but also a portable power bank and flashlight!
All the items inside this season's Breo Box are practical and useful, from the grill cleaner to the air pumping device. It's thoughtfully curated, keeping us excited for summer adventures! There's a pump device for inflating tires or floaties, a bladeless fan to keep us cool despite the heat, a mini thermometer stick for grilling the perfect BBQ, a bottle opener to easily crack open our fave bottled drinks, and a grill cleaner for cleaning grime and grease on grills. The box came to a total of $244.47 MSRP. Getting getting tools that make everyday life and adventures convenient is always satisfying.
Recently, Breo Box made a few changes to its packaging. It's nice to know that they're going green! Upon opening the box, you can see all the items inside a dust bag. And instead of sending a booklet with product information, they've sent a card with a QR code to scan. It will lead you to a digital page, where you can see product images, brief descriptions, and how to use them. See it here: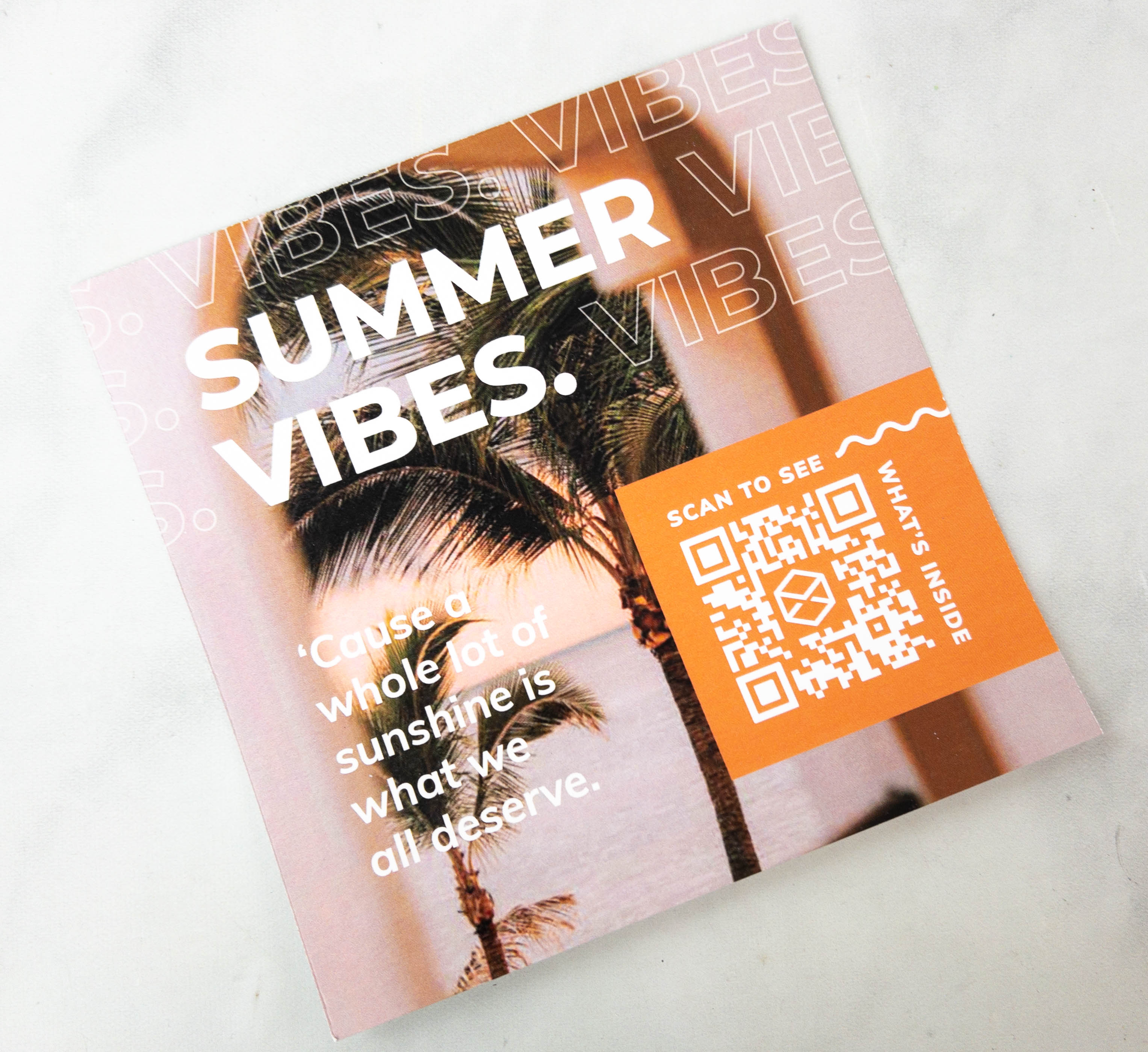 Breo Box is a quarterly lifestyle subscription box for both men and women. Each box will contain between 6 and 9 high-quality products revolving around health & fitness, everyday lifestyle, and tech essentials. Each box is curated around the season. The box is $159 for the quarter, with free shipping in the US ($45 to Canada). For 2021, this subscription box made our reader's choice lists for best subscription box for women, best subscription box for men, and best premium subscription box!
What did you think of Breo Box?