Slumber Cloud believes that getting a good night's rest only happens when you understand what's keeping you up at night and what will help you stay fast asleep. Showing their commitment to this belief, the brand has partnered with a team of sleep technology innovators to design cool bedding products such as sheets, pillows, and mattress pads that use patented NASA-engineered technology to help you stay cooler and more comfortable throughout the night!
This review covers Slumber Cloud Performance Comforter, Slumber Cloud Essential Duvet Cover, and Slumber Cloud Essential Pillowcase Set.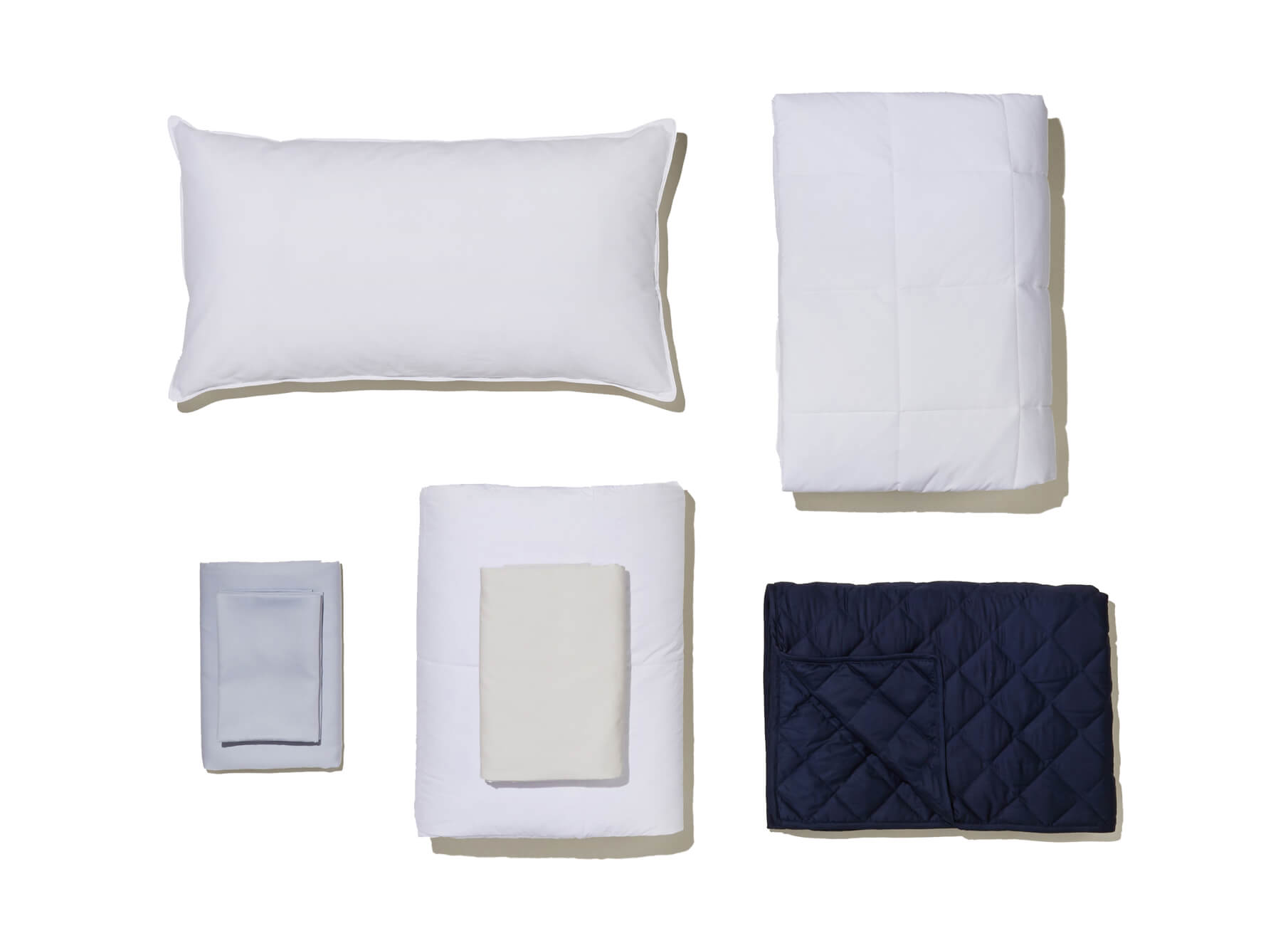 Slumber Cloud is a one-stop shop for all your sleeping essentials. They create dreamy sheets and duvet covers, lightweight comforters and blankets, soft mattress pads and protectors, and ultra-cool pillows and covers. You can get their products individually if you're only interested in a specific item, or you can have your favorite set of products by opting in for their bedding bundles. Each bundle is made up of different sets of products that have been carefully hand-picked to expand your buying options, all at a discounted price.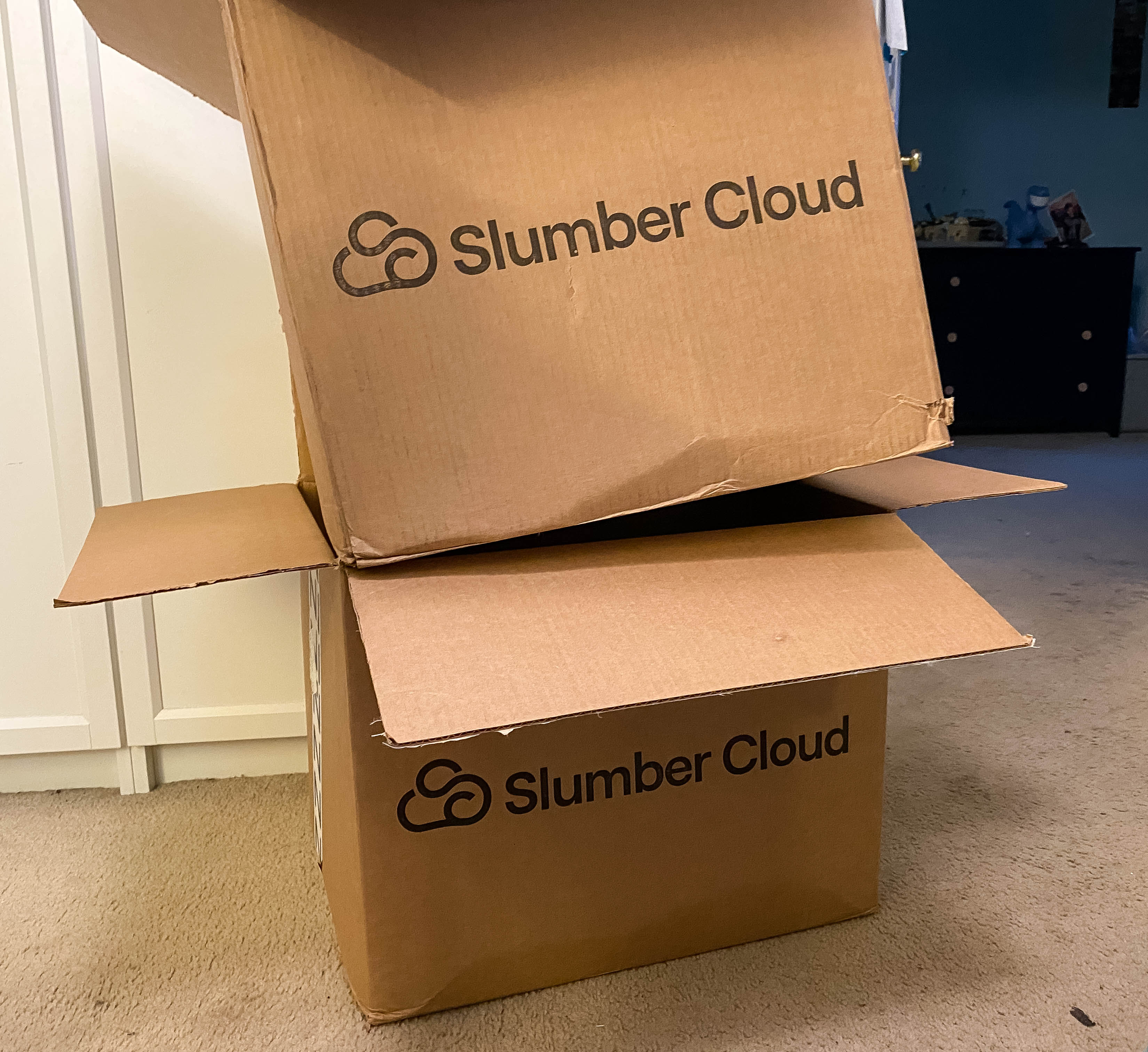 They offer discount prices for first-time purchases, with free shipping and returns. What's even better is, they offer a 2-month trial for their products, during which time you can simply return them hassle-free if they do not meet your expectations. Now, that is what quality and product confidence are all about!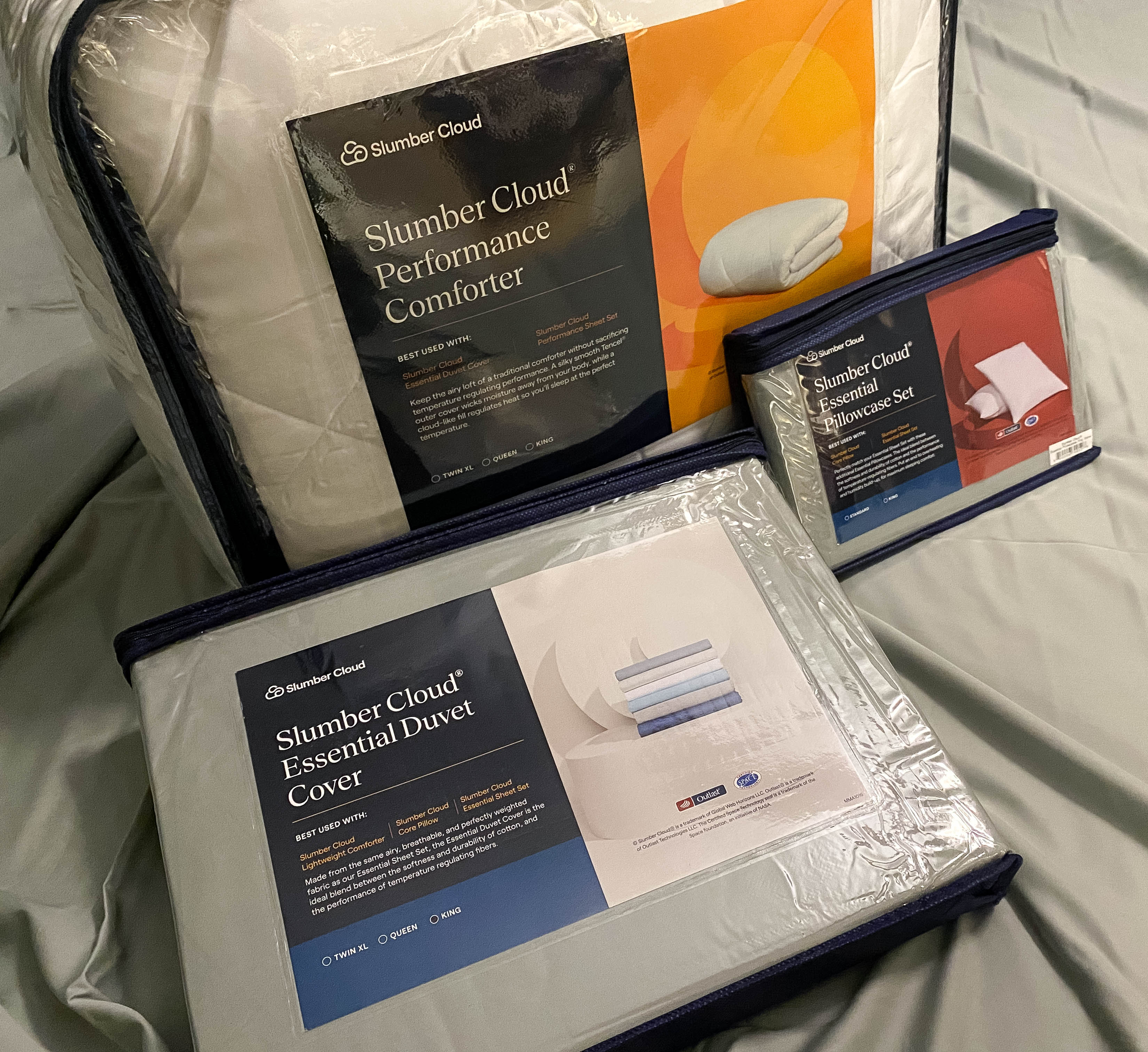 If you want to sleep better, Slumber Cloud's advanced bedding and temperature regulating products can transform the micro-climate of your bed into one that perfectly suits your body.
Soft and cool, Slumber Cloud's 300 thread count Essential Pillowcases ($29 for Standard size, $39 for King size) are made with 40% NASA-approved Outlast viscose and 60% cotton. These materials are breathable and they also allow better temperature regulation compared to regular ones. No matter the time of the year, these will keep you sleeping at an ideal temperature. Each set includes two pillowcases.
Like the Essential Pillowcases, the Essential Duvet Cover ($124 for Queen, $139 for King, $109 for Twin XL) also has a 300 thread count. It's made with patented Outlast fibers and premium cotton for comfort and temperature regulation. What makes it unique is that it has corner ties to keep any duvet insert in place and buttons across the bottom with an opening that is the width of the duvet cover. For maximum sleeping comfort without having to spend a lot of time making your bed, this beautiful duvet cover is worthy of its price.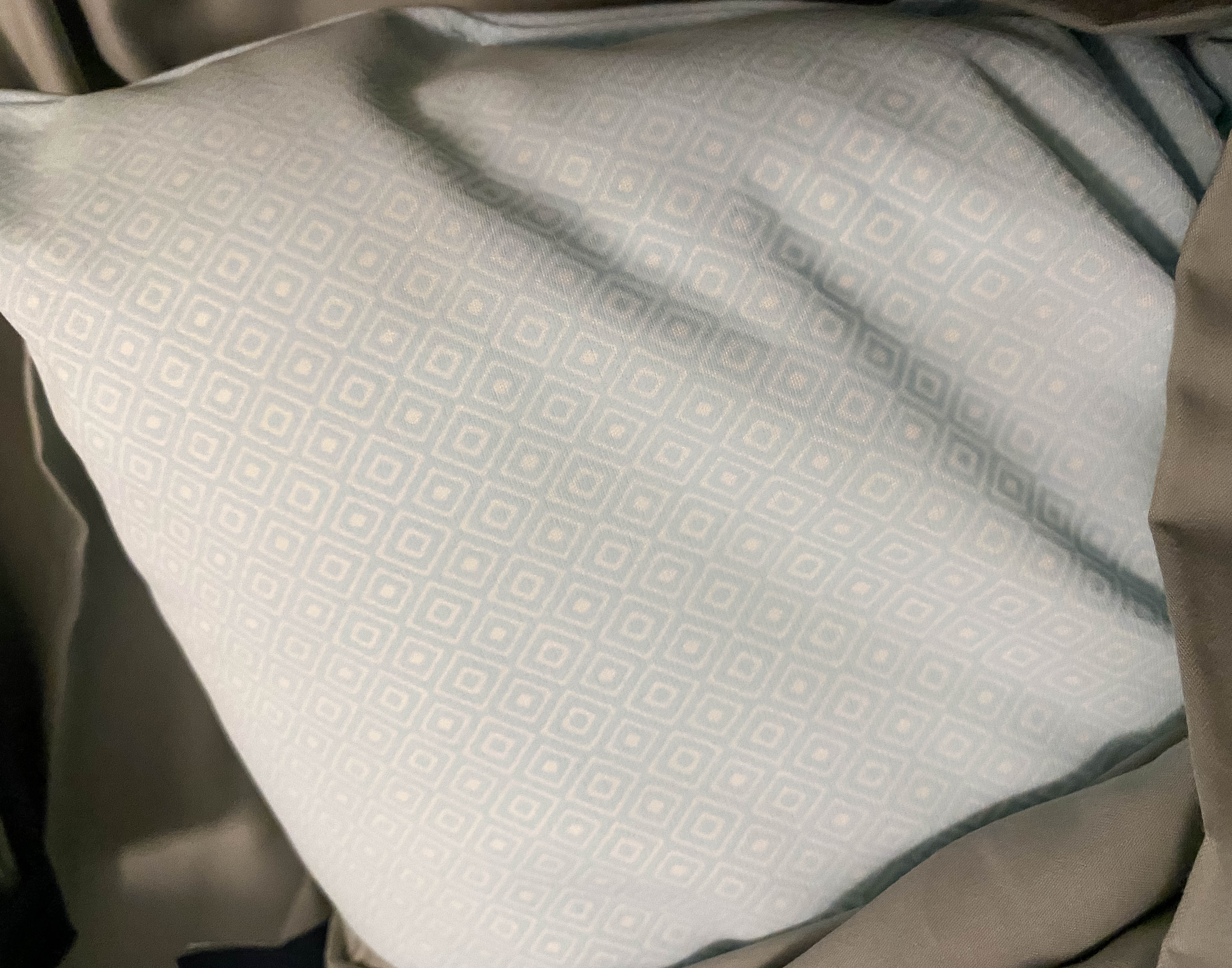 My favorite among all three Slumber Cloud items we've tried is the Performance Comforter ($249 for Queen, $269 for King, $209 for Twin XL)! It has a luxuriously soft outer cover and can be used with or without a duvet cover. They carefully encase it in a soft and breathable 300 thread count, 100% damask cotton outer shell. The result is a perfectly weighted comforter that keeps you consistently comfortable and cozy, but never clammy. It comes in a perfect weight, size, and warmth to keep you warm but not overheated. If waking up in a pool of sweat often disrupts your sleep, this product can put an end to that.
While there have been other brands with similar product offerings, Slumber Cloud's main advantage is its use of Outlast Technology. This technology enabled them to create temperature-regulating bedding, which absorbs body heat as you drift off to sleep and slowly releases it as your body temperature drops during your sleep cycle.
Outlast's approach is different than other cooling beddings that use the moisture-wicking technique. While other cooling beddings only wick sweat and moisture off of you, Slumber Cloud's products never let you get to that sticky, sweaty state.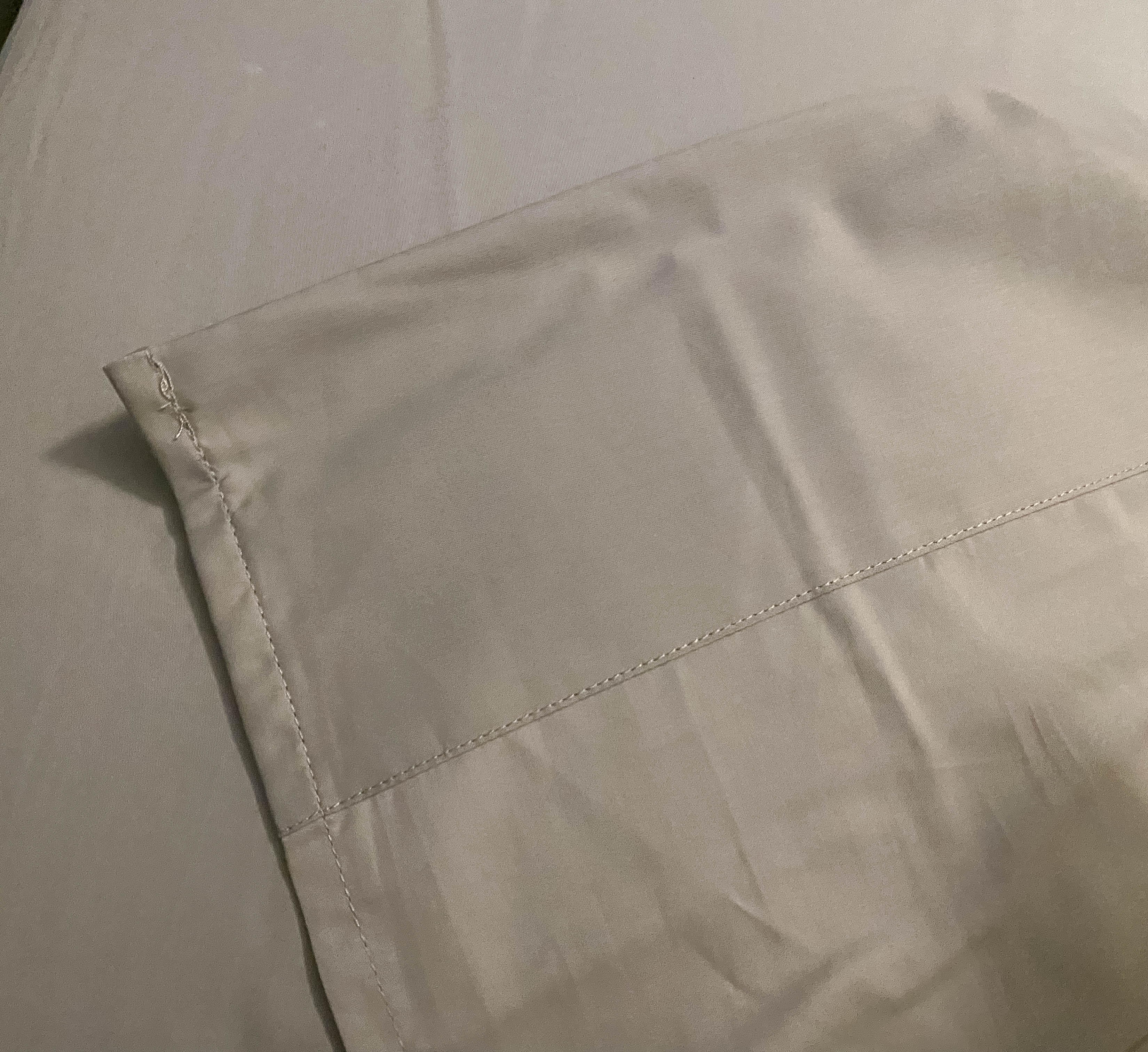 Washing and drying Slumber Cloud products is also easy, as you can use them in any home washer and dryer. Take note that these unique beddings are sensitive to high heat, so it would be better to use a wrinkle release spray if you want them to look crisp instead of ironing them. It's also not recommended to use cleaning products with harsh chemicals.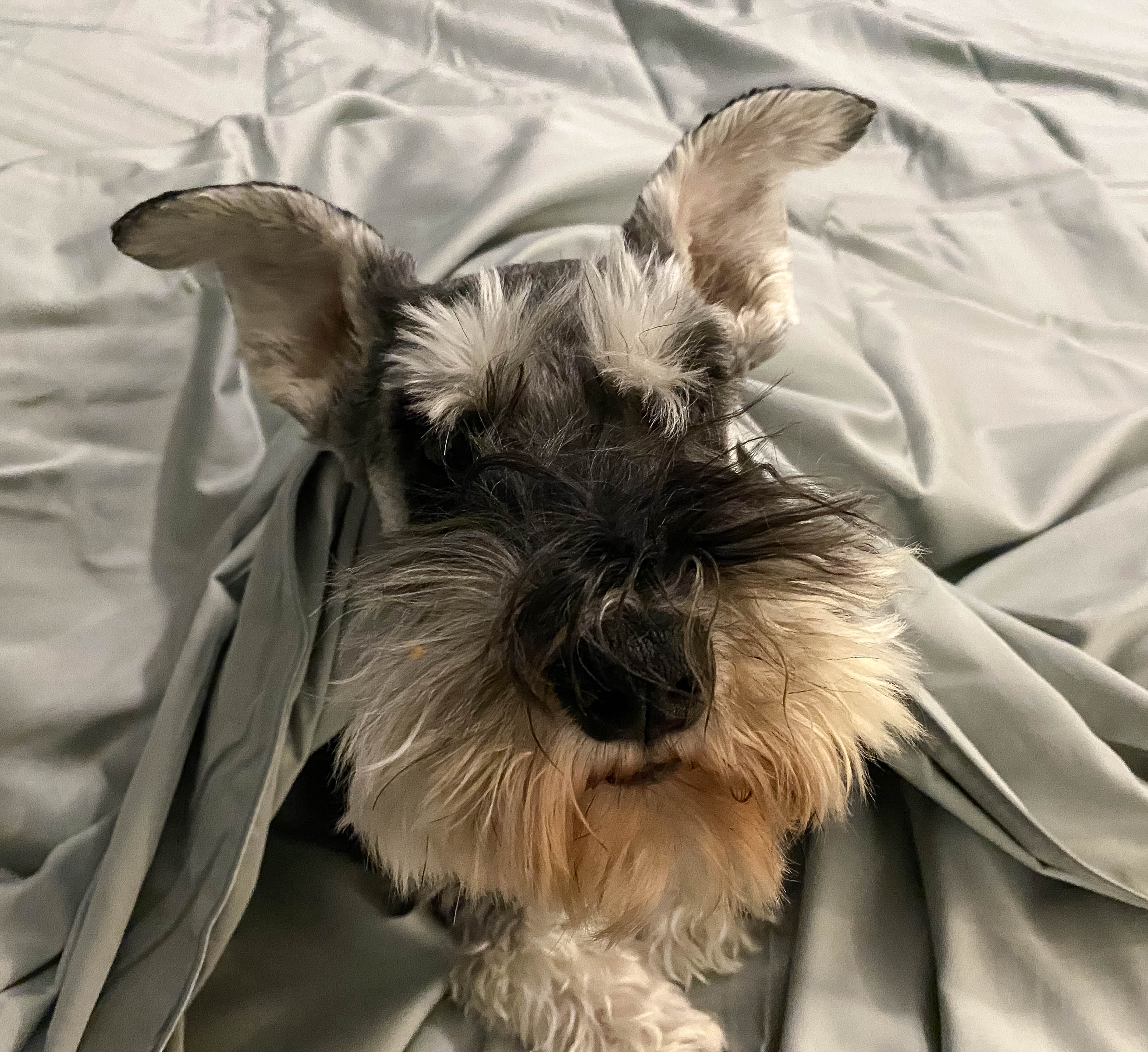 Even our sweet pup couldn't resist our Slumber Cloud duvet cover!
Sleep is so important and it's worth investing in high-quality beddings, especially if it means you'll be able to relax better and have a good night's sleep. Slumber Cloud has a wide range of bedding choices to suit different needs and I'm happy that the pillowcase, duvet cover and comforter met my expectations, from their look to their actual feel. These beddings are specifically made to help manage heat and humidity build-up, and they worked for us, as promised. When it's warm, the beddings absorb and store excess heat, and when it's cold, it releases the heat to keep us comfortable. No sweat and no moisture build-up, which means a much more pleasant sleep experience! Getting them delivered right to our doorstep was also easy and convenient!
Are you ready to get a better night's sleep with Slumber Cloud?