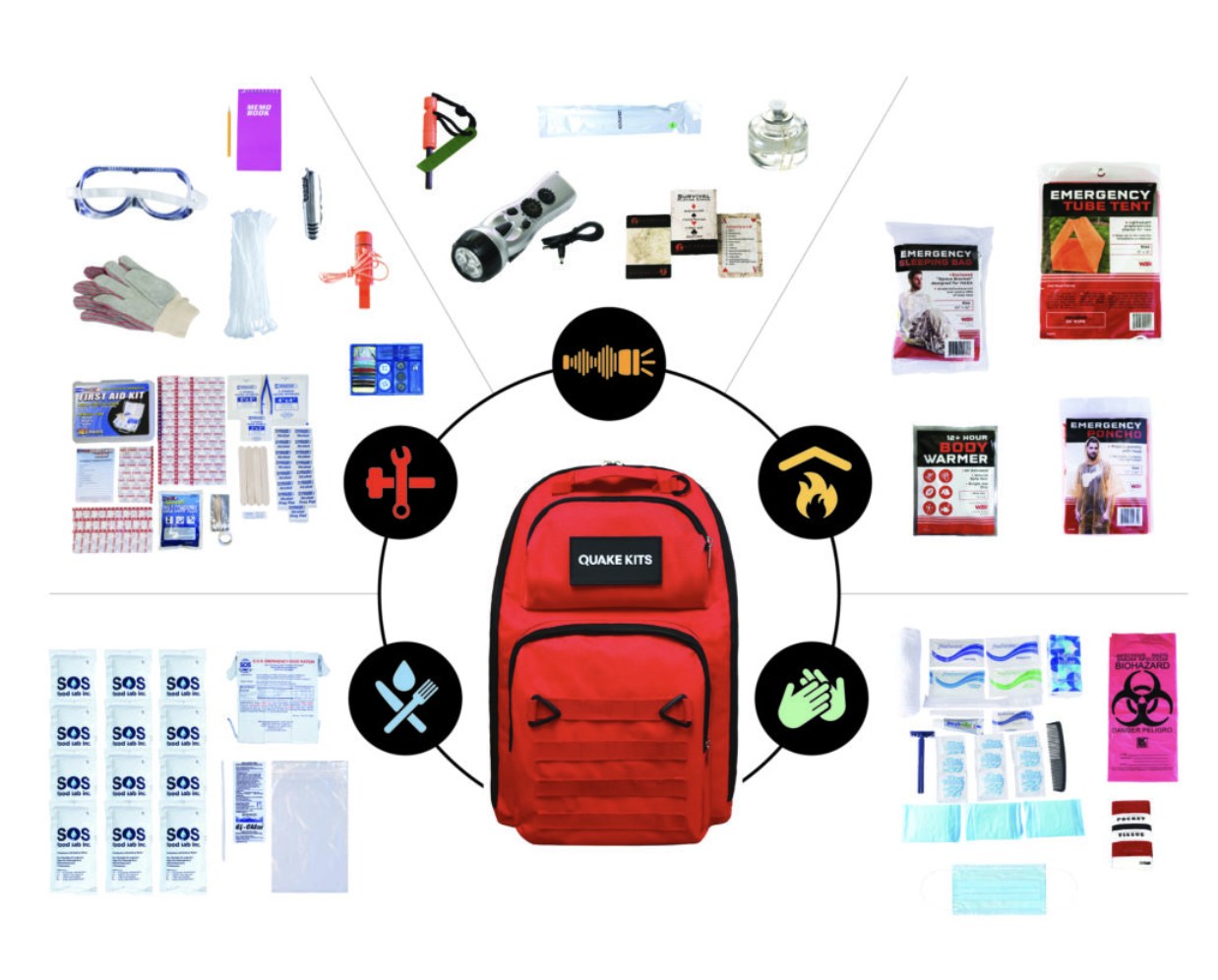 Emergencies can be both devastating and inconvenient. Knowing what to do and having the right survival kit on hand during an emergency can make all the difference, especially when it comes down to seconds. Quake Kits offers a whole range of emergency kits designed to provide full survival coverage in any emergency situation.
Whether you're looking for emergency kits, car emergency kits, or office emergency kits, Quake Kits gives you everything you need to thrive in different emergency scenarios. Each item in the Quake Kit has been hand-picked by survival experts and rigorously analyzed to maximize your ability to deal with the unknown.
Get 20% off your first order! Use the coupon code QKCLUB20.
Quake Kits believes that there's no one size fits all approach when it comes to determining the type of survival kit appropriate for each individual. With this in mind, they prepared three types of survival kits based on your desired preparedness level: The Reasonably Prepared Survival Kit, The Completely Prepared Survival Kit, and The Extensively Prepared Survival Kit. And, if you're still in need of more customization, they have a configurator that allows you to specifically choose the items to be included in your kit.
Are you getting an emergency kit from Quake Kits?