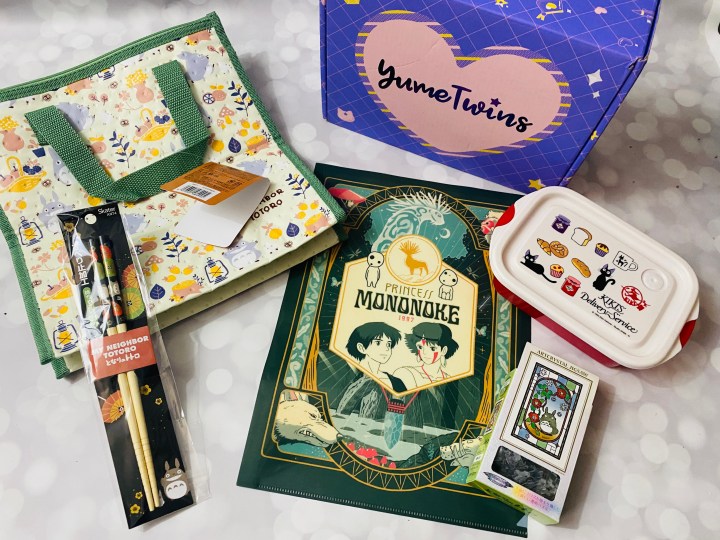 Spirited Away, My Neighbour Totoro, Kiki's Delivery Service – Yume Twins July 2022 box is a love letter to Studio Ghibli and the amazing worlds and characters created by Hayao Miyazaki!
DEAL: Use the coupon code TOTORO22 to get a FREE My Neighbor Totoro Bonus Merch! Ends 6/30.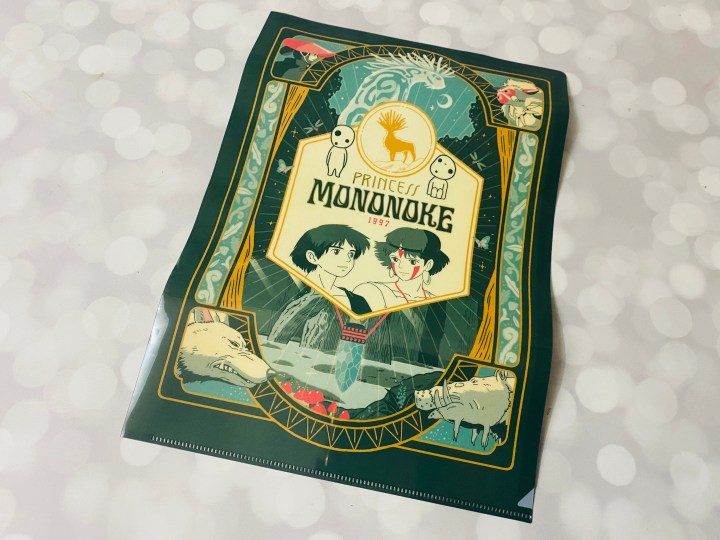 Princess Mononoke File Folder. Princess Mononoke was released in 1997. The story is of a young prince who finds himself caught up in the conflict between the spirits of the forest (Mononoke) as well as the humans who are encroaching on the forest. This gorgeous folder is done in forest green tones and features the main characters.
Kiki's Delivery Service Bento Box. Kiki's Delivery Service was released in 1989, and it's my favourite Ghibli film of all time. The story is about Kiki, a young witch who is coming of age and following the tradition of leaving home to find a new city in need of a witch. Along the way she makes friends with the people she helps, while learning about what it means to grow up. This bento box features Kiki's talking cat, Jiji, as well as delicious bread snacks that are probably from Osono's bakery where Kiki works as a delivery witch!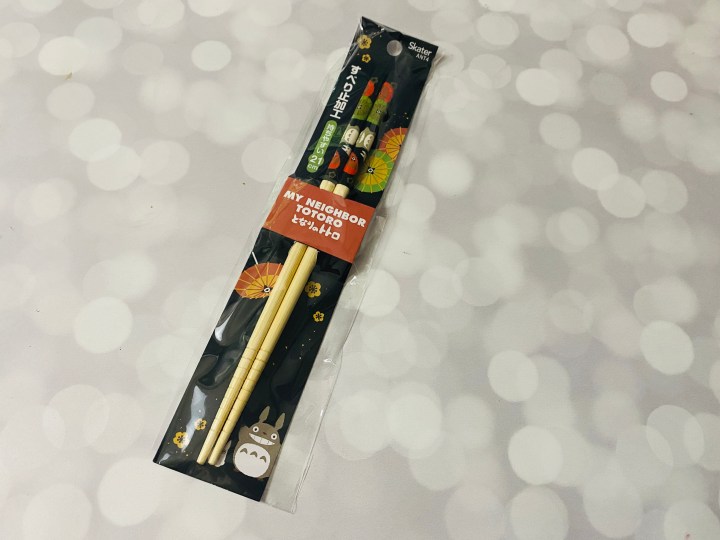 Totoro Chopsticks. My Neighbour Totoro was released in 1988. In this classic Ghibli production, we follow sisters Satsuki and Mei as they move to a new town with their father to be closer to the hospital where their mother is being cared for. The house is inhabited by soot sprites, and the forest nearby is home to the Totoro, wood spirits who protect the trees and help the forest. This set of chopsticks features Totoro and his big, trademark smile!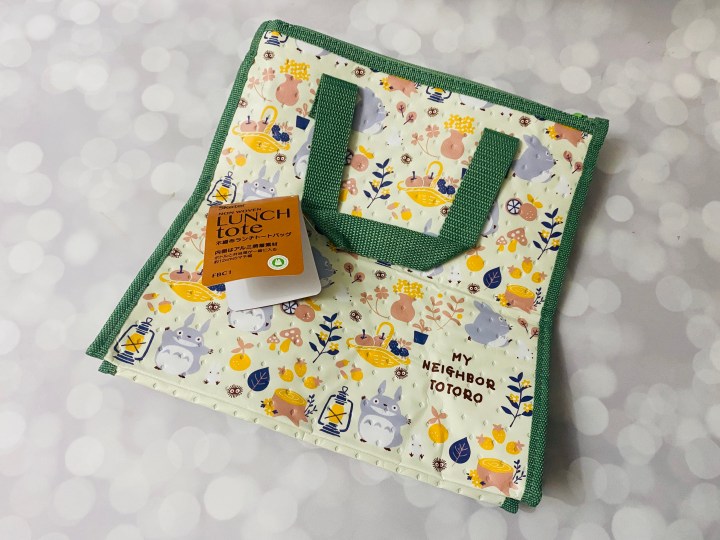 Totoro Lunchbag. Our new bento box and chopsticks go perfectly with this adorable foil-lined lunchbag! It will keep your food warm and has a sturdy zipper and handles to keep your food secure.
Totoro Crystal Puzzle. This puzzle is made of very small pieces of plastic that snap together to form a stained glass style image!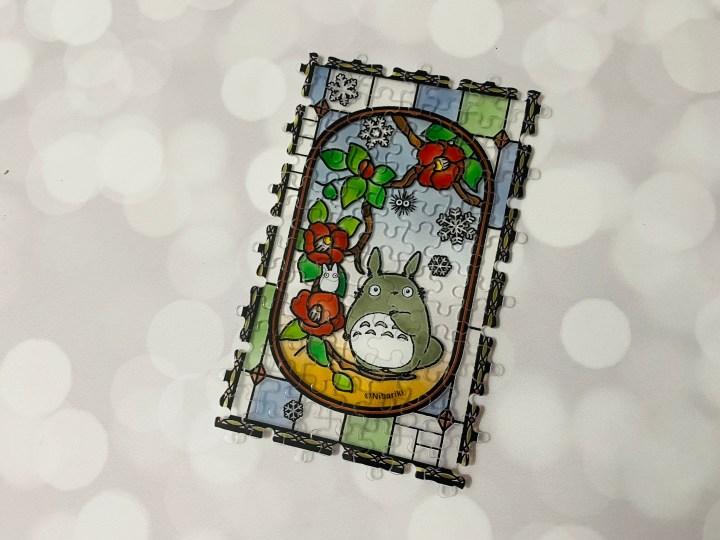 The tiny pieces make it a challenge! I left the border until the end since that's always the trickiest part!
This month's box was right up my alley! YumeTwins has done themed boxes in the past like All Purpose Bunny and Pokemon, but I am a HUGE Ghibli fan so this was an absolute win for me. I love that our set of lunchbag, bento box, and chopsticks go so well together!
Here's a quick look at the information booklet for this month: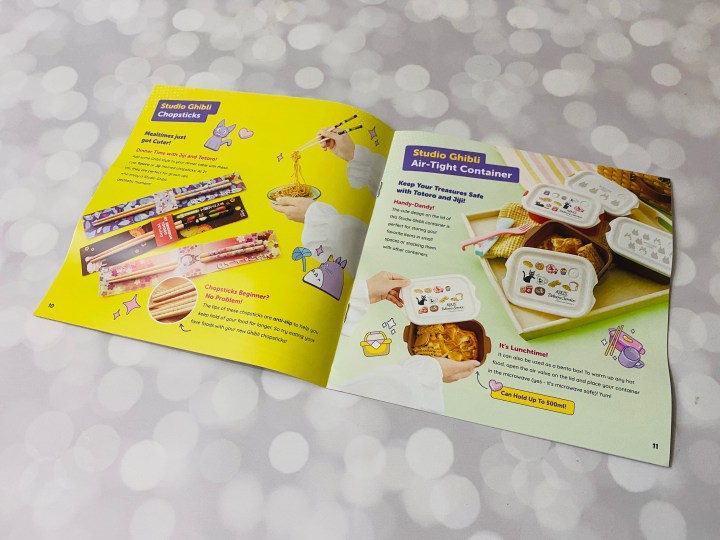 YumeTwins is a monthly Kawaii subscription brought to you by the same people behind TokyoTreat. Every month, you'll receive an assortment of super cute and adorable kawaii products from Japan which might include accessories, plushies, figures, keychains, stationeries, and other collectibles. All items are licensed merchandise from popular Japanese brands. The box is $35 per month. Shipping is $12.50 to the US, and is about the same for other countries. YumeTwins made the list of our 2022 readers' choice best pop culture subscription boxes!
What do you think of YumeTwins this month?