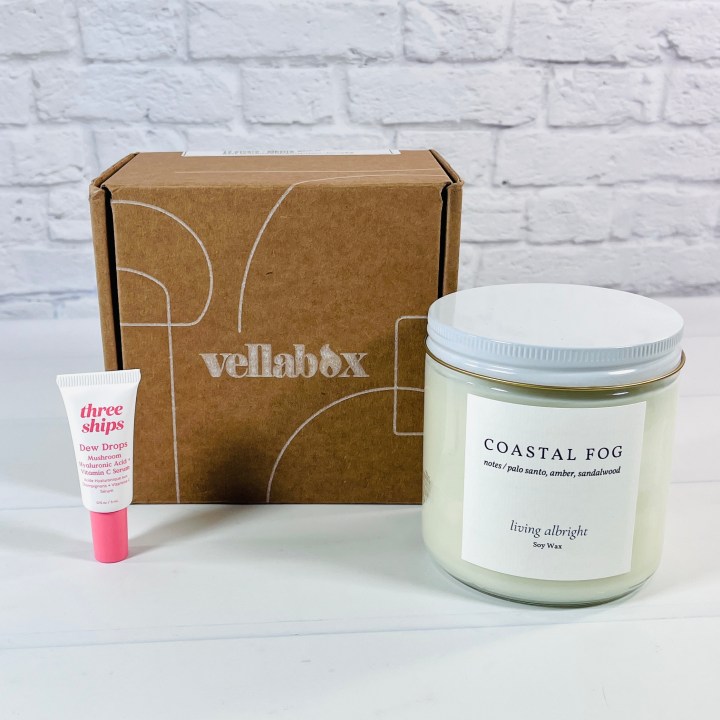 The June Vellabox contained one of three different candle scents inspired by the beach and I received the fragrance for those who look for woodsy notes in their candle! I also received a beauty bonus item to help keep skin moist. I am reviewing The Vivere Box, which comes with a 16 ounce candle and is $38 a month.
DEAL: Save 50% on your first box! Use coupon code HELLOSUB50.
Living Albright Coastal Fog Scented Candle ($45 for a 14 ounce candle in a ceramic jar) This candle is made of soy wax and phthalate-free fragrance. It is also one of the nicest smelling candles that I've ever received. This candle is almost on the masculine side, with warm notes of palo santo and cedar, but also has listed notes of amber, smoke, and sandalwood, plus coconut over it all. It smells wonderful not only while it's sitting nicely on my coffee table, the scent also carried very well while burning! This is a cozy kind of scent, and the coconut keeps it from feeling like a fall day.
Three Ships Dew Drops Serum ($15) The bonus item this time around is a mushroom-based hyaluronic acid serum with vitamin C provided by Kakadu plum. It's supposed to plump up the skin while helping boost radiance. It also has aloe and coconut juice. It goes on after cleansing and before using a cream moisturizer and it can be used twice a day. The serum feels like a thin gel and eventually dries to a non-sticky finish and there wasn't any scent that I could detect.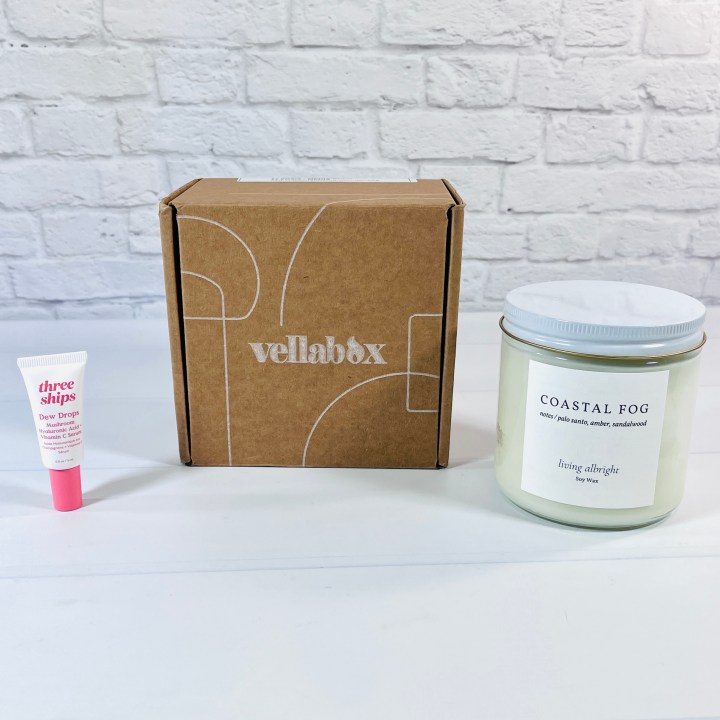 I couldn't be any happier with the candle I received from Vellabox and Living Albright! The scent was magnificent, I love the warmth and coziness that it provides, like sitting on the porch of a bungalow, gazing out at a bonfire on the beach. The scent carried well in the area where it was burning and was noticeable, and I sometimes catch a whiff of it when it isn't burning, when it is just sitting there nicely. The bonus item was also a good one, since skin can become dry in the summer thanks to winds, chlorine, and salt water.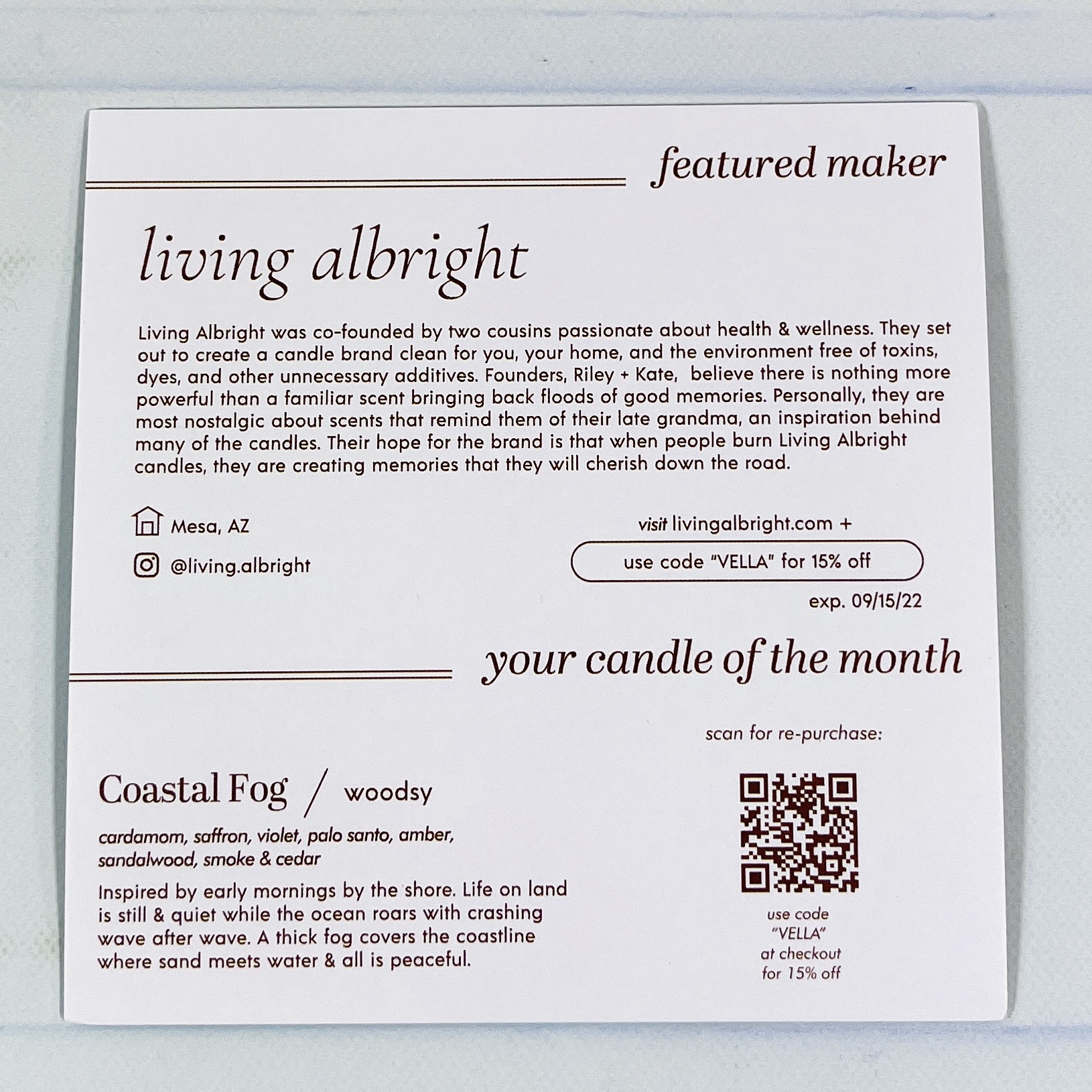 Vellabox is a monthly natural candle subscription box. The candles are always in seasonally inspired scents and are created by the finest American artisans. Each box features a different candle brand. The candles are from small businesses and are made of all-natural wax, cotton braided wicks, and premium fragrance oils. Vellabox also includes a surprise lifestyle gift in every box. There are three boxes to choose from based on size. When you sign up for Vellabox, you need to choose which size candle you prefer and you can also pick the scent group you prefer. You can choose from The Lucerna Box ($18) which includes a 4 oz candle monthly, The Ignis Box ($28) with an 8 oz candle monthly, and The Vivere Box ($38) with a 16 oz candle monthly. Each level receives a bonus lifestyle gift and shipping is included to the US, and all have great discounts for longer-length plans.
The Vellabox candle subscription box made the list in our 2022 readers' choice picks of best home and decor subscription boxes and as a favorite affordable subscription!
What do you think of this box?