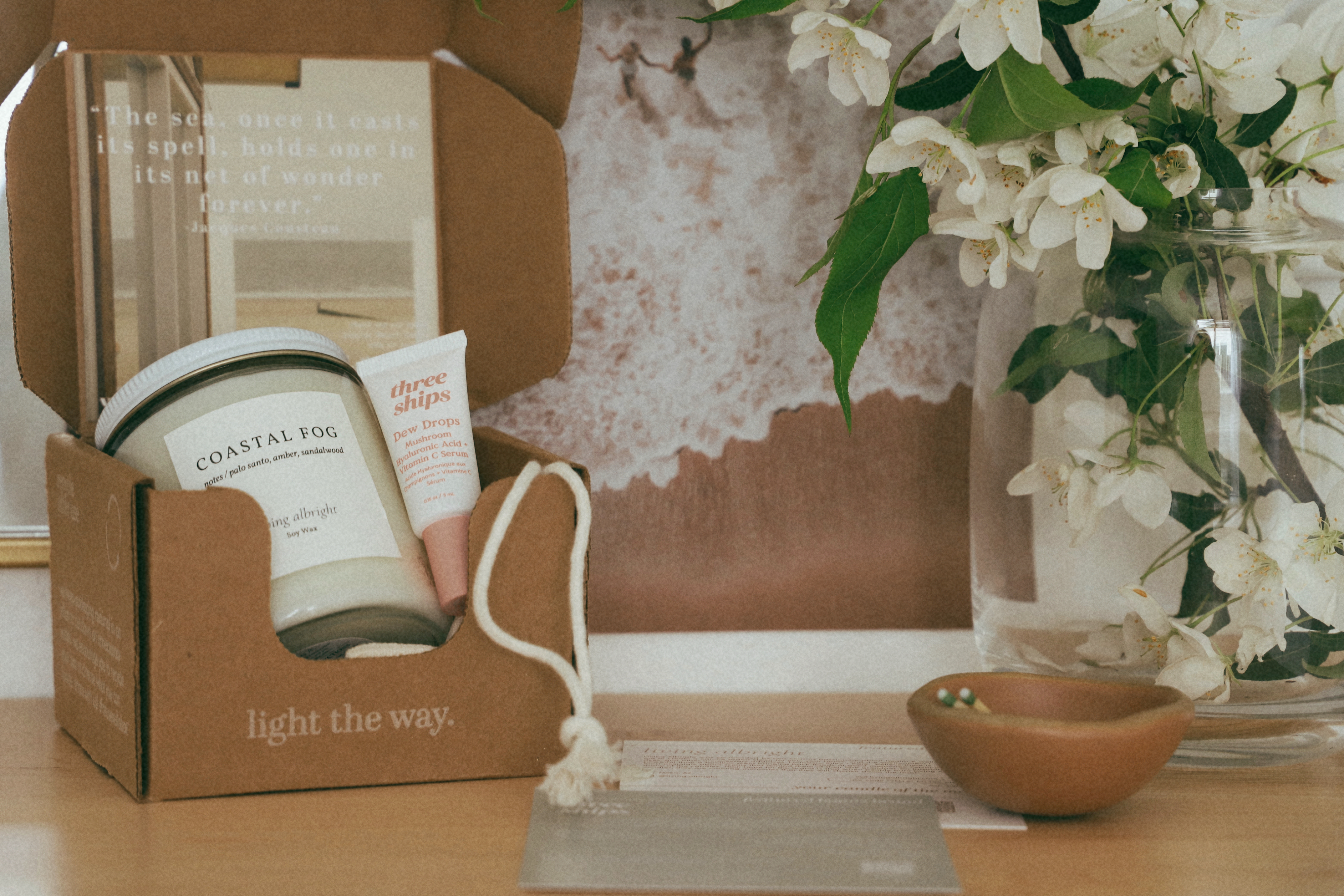 We have the full spoilers for the June 2022 Vellabox candle subscription box! Vellabox has 3 subscriptions – you can choose from The Lucerna Box ($18) which includes a 4 oz candle monthly, The Ignis Box ($28) with an 8 oz candle monthly, and The Vivere Box ($38) with a 16 oz candle monthly. Each level receives the bonus lifestyle gift and includes free shipping. All subscribers will have the opportunity to customize their box to their scent preferences.
DEAL: Save 50% on your first box! Use coupon code HELLOSUB50
For this month, subscribers will receive Living Albright scents depending on their scent preferences!
Cousins Riley + Kate believe there is nothing more powerful than a familiar scent bringing back floods of good memories. They're based in Mesa, AZ
Here are the Vellabox June spoilers. Subscribers will level up their scent experience with one of these fragrances: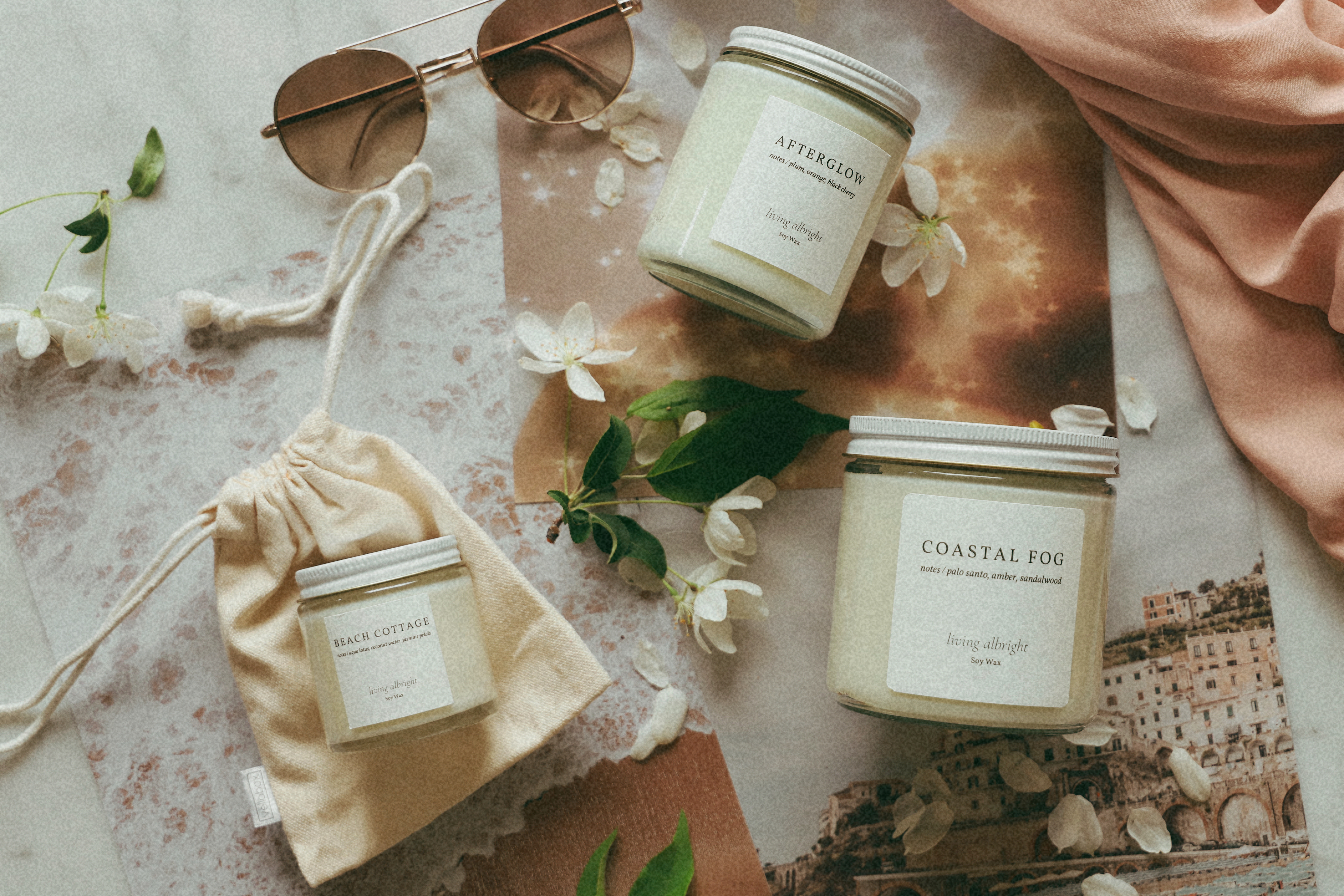 Beach Cottage (for fans of fresh + sweet & spice) – green apple, fresh cassis, acai berries, coconut water, aqua lotus
Coastal Fog (for fans of woodsy) – cardamom, saffron, violet, palo santo, amber, sandalwood, smoke & cedar
Afterglow (for fans of citrus) – grapefruit, plum, orange, sugar & light musk
This month's bonus gift is a Three Ships ($12 value item)! Along with their candle, subscribers will receive a Dew Drops (Hyaluronic Acid & Vitamin C Serum)!
Vellabox curates a seasonal selection of all-natural candles and sends them to your door every month. They work with different brands, but choose only the candles that are non-toxic, lead-free and hand-poured. No beeswax in order to stay as vegan as possible. Most of what you'll find in the box are soy, coconut, and vegetable based waxes. A surprise gift is also included in every package. Check our Vellabox reviews to find out more about this subscription!