Universal Yums explores delicious international snacks, one box at a time! For the Israel box, they included snacks that feature a new twist to old Israeli favorites, as well as unique Israeli snacks and candies. The interactive guidebook also taught us a lot about the local culture and filled us in on interesting trivia about the country!
We're reviewing the Yum Yum box, which includes 10-12 snacks and other bonus content.
DEAL: Save 10% on a 6+months Universal Yums subscription!! No coupon code needed, just use this link to sign up!
Every box includes a Yum Bag with unique candies from the featured country! It may include flavors that you'll easily love and some that you may find weird and unusual.
This month's featured candies are Israel's Grape Toffee Sticks and Strawberry Banana Swirl Soft Candies. Both were fruity, sweet, and delicious!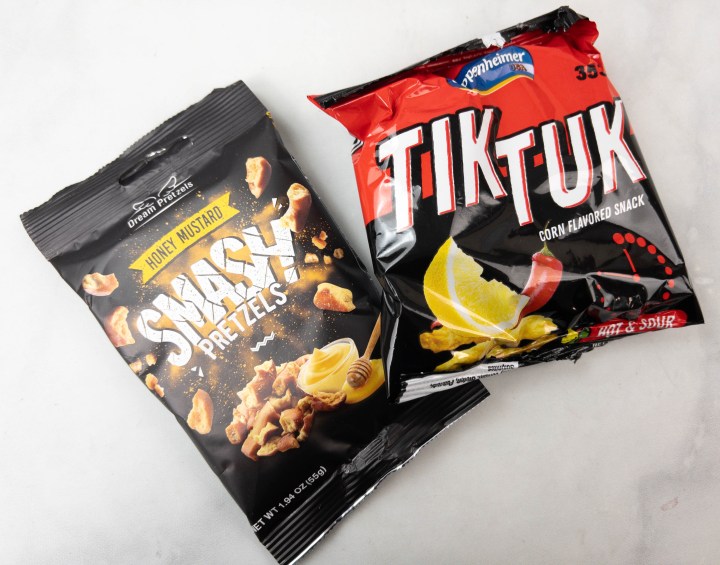 Israel has a lot of flavorful snacks! Let's start with Honey Mustard & Onion Pretzel Bites, which remind me of the classic salty pretzels with a sweet mustard dip. Each piece was perfectly crunchy! The box also includes Chili Lemon Corn Puffs, which have a sour and spicy flavor combination that I like.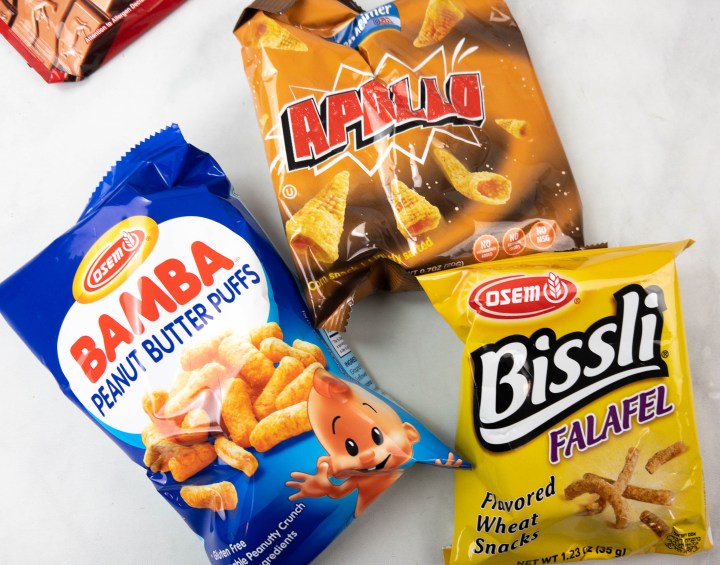 Here are more Israeli snacks to love! Bamba Peanut Puffs offer a light and airy crunch in each bite, with a nutty flavor to boot. If you're craving something salty, take a bite of the Salted Corn Cones. They look like Bugles, but they're actually designed for dipping. I think they'd go well with hummus! Bissli Falafel Sticks is another must-try snack from Israel. They turned the local-favorite chickpea balls into easy-to-eat sticks, and the snack turned out to be salty, crunchy, and addicting.
Now, it's time to have a bite of local chocolates! There's Elite Milk Chocolate Bar With Popping Candies, which looks like an ordinary bar of chocolate at first glance – but when you put it in your mouth, you will soon experience a unique explosion of rich chocolate and fizzing candy. In case you didn't know, Israel also has their own candy bars that can rival KitKats! Pesek Zman Milk & White Choco Caramel Wafer is a great example. It consists of crispy, caramel wafers with white chocolate on top and milk chocolate at the bottom. A perfect dessert treat, indeed!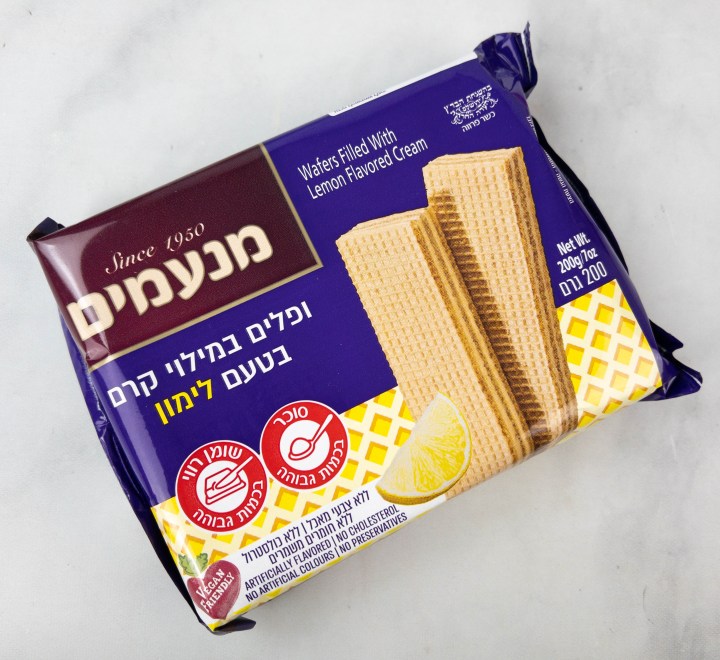 Speaking of wafers, I also received Manamim Lemon Cream Wafers in my box! It has a zingy and creamy filling that complements the crunchy wafer really well. This snack also makes a perfect pair with coffee or tea.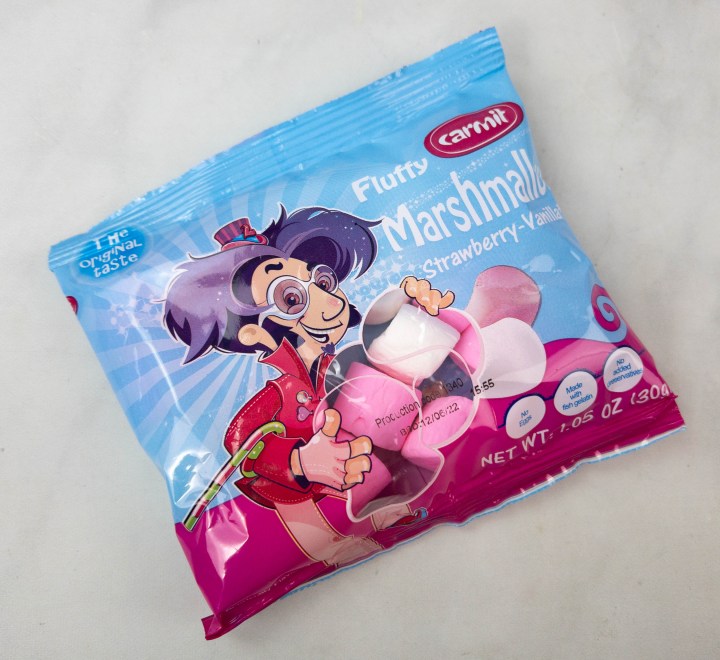 To end the box on a sweet note, here's a pack of Strawberry & Vanilla Marshmallows. They were so soft and fluffy! I loved eating them straight out of the bag, but you can also put them in a dessert or pair with ice cream for a leveled up treat.
This Universal Yums Israel-themed snack box didn't disappoint! There were lots of unique flavors in it, including sour-spicy and savory-sweet snacks. We were able to taste local favorites, as well as unique Israeli goodies we don't usually find in the aisles of international snack stores. If you're also a snack lover, this subscription is for you! Itwill give you something to look forward in the mail every month!
Universal Yums is an international snack subscription! Featuring a new country each month, the box contains unique and delicious snacks that are either difficult or impossible to find in US stores. They promise to always include a variety of sweet and savory snacks, all with the featured country's distinct flavors and spices. Each box also comes with an interactive guidebook containing an explanation of why they chose each snack, as well as trivia, games, recipes, and other cultural features! This monthly snack subscription is a reader favorite – it's taken top honors 3 years in a row in our reader's selections for best snack subscription box!
There are three available box sizes:
Yum Box – 5-7 snacks plus a 12-page booklet for $17 a month
Yum Yum – 10-12 snacks plus a 16-page booklet and other bonus content for $28 a month
Super Yum Box – 19-20 snacks plus a 16-page booklet and other bonus content for $42 a month
Have you tried Universal Yums? What do you think?