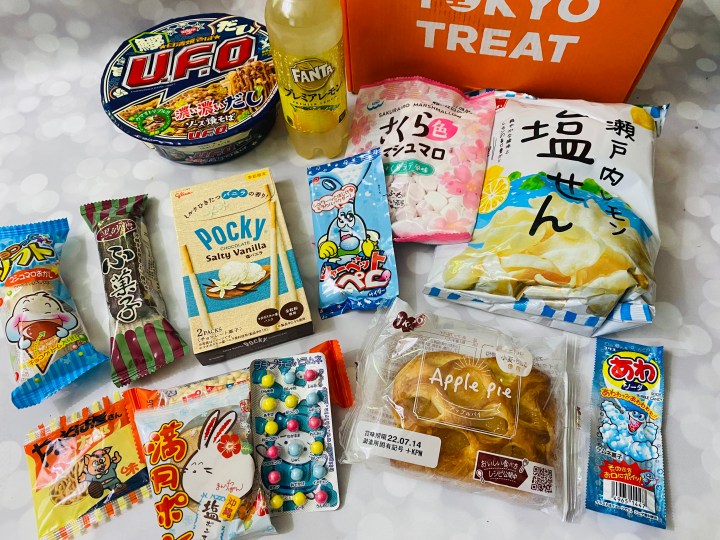 We welcomed summer the Japanese way with Tokyo Treat July 2022! Summer in Japan is the season when people flock to fun festivals, where they wear kimonos and enjoy delicious food from stalls. Themed Summer Matsuri, this month's snack box was packed with seasonal treats that can be commonly found in a Japanese summer festival, from noodles to pies and more.
DEAL: Use this link and use the coupon code STARFEST  to get Starbucks Festival Bonus! Ends 6/30 JST.
Sakura Petal Marshmallows. All subscribers received a random snack from past boxes and I got these super cute cherry petal marshmallows! They have a sweet and salty sakura flavour and are so cute!
Shio Lemon Rice Crackers. Light and airy rice crackers with a hint of salt and lemon. These are addicting!
The cherry petal marshmallows!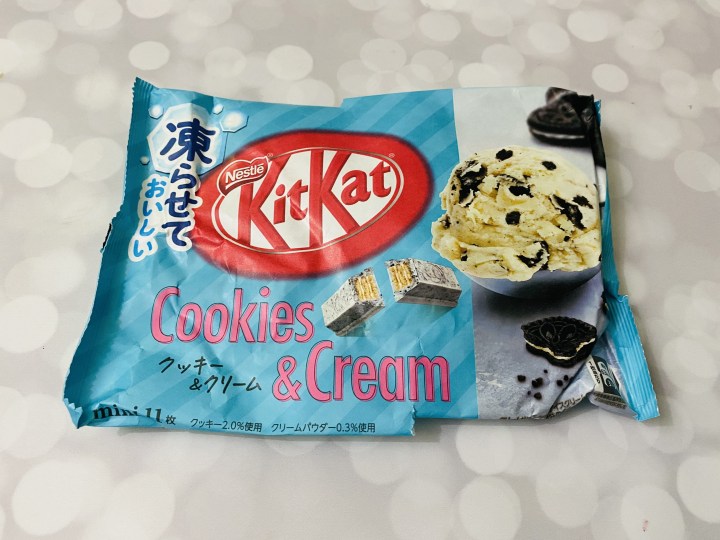 Cookies & Cream KitKats. Popular snack KitKat has a new Cookies & Cream flavour! It's absolutely perfect and tastes exactly like cookies and cream ice cream!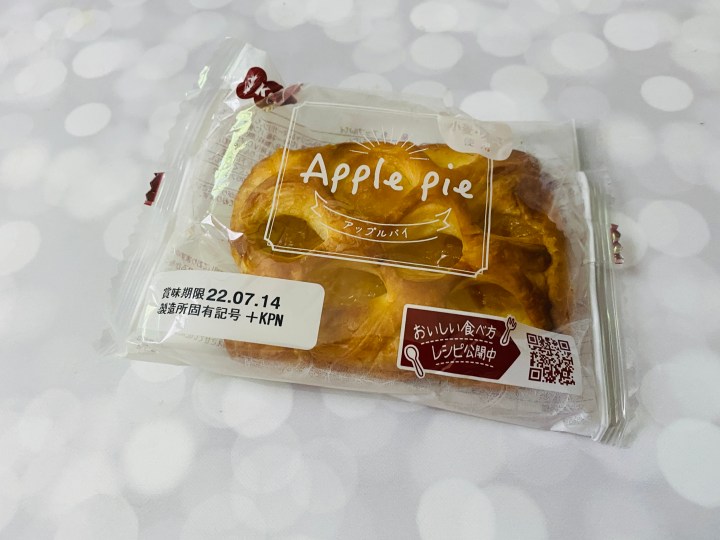 Apple Pie. Light and fluffy apple pie! The apple tastes so fresh, and the dough isn't overly sweet like the apple pies we have here. It's addicting!
Tokyo Treat started sending baked goods when they revamped back in December and it's absolutely one of my favourite inclusions in the boxes now.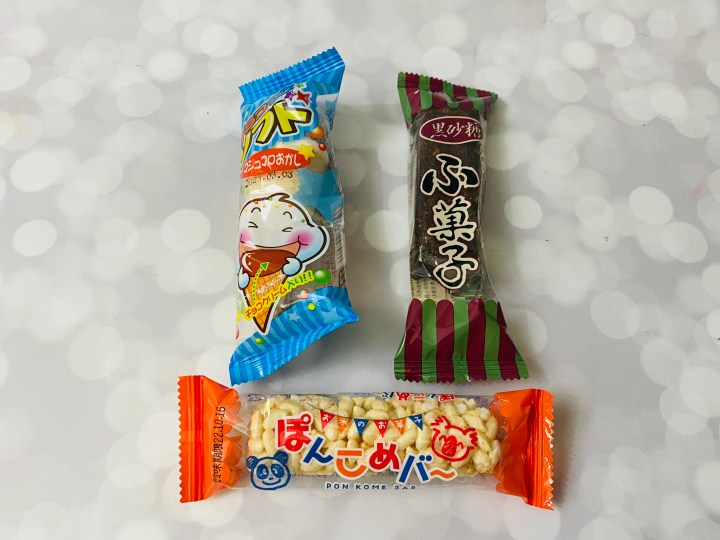 Marshmallow Ice Cream. This ice cream cone contains fluffy marshmallow! It's just as tasty as ice cream! There is also some chocolate hiding inside the cone!
Yaokin Fugashi. Okinawan sugar cane and molasses make a super sweet treat! I've had this snack before and don't prefer it so this was fun to share with my rather skittish coworker! She liked it a lot so I'm calling it a win!
Ponkome Rice Bar. Sort of a savoury rice krispie snack, this uses puffed rice combined with soy sauce instead!
Here's the super cute mini ice cream cone!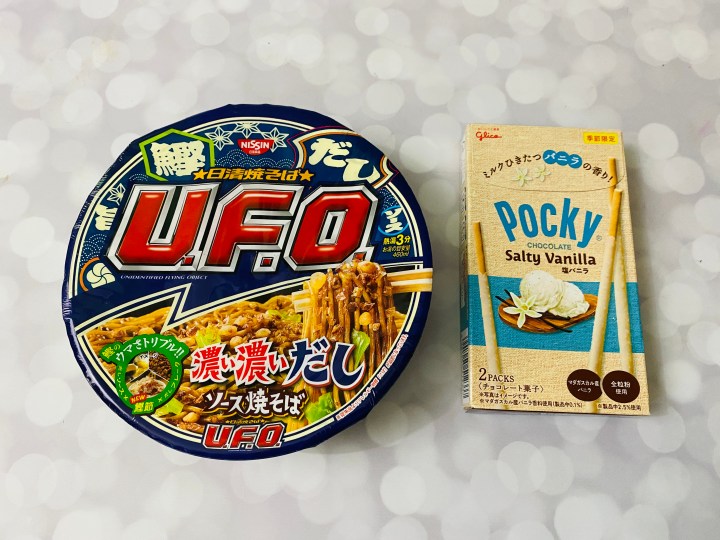 Strong Dashi Yakisoba. This yakisoba has a blend of shiitake mushrooms, bonito, and kept. Unfortunately, those are three things I don't like, so I didn't try this myself. Yakisoba is a very thin noodle and is usually served with all kinds of yummy toppings. This is a big bowl of ramen!
Pocky Salty Vanilla. Pocky combines sweet vanilla with salt to make a really addicting combination! I wish we could find these unique Pocky flavours here in Canada more easily because TokyoTreat always sends a great one!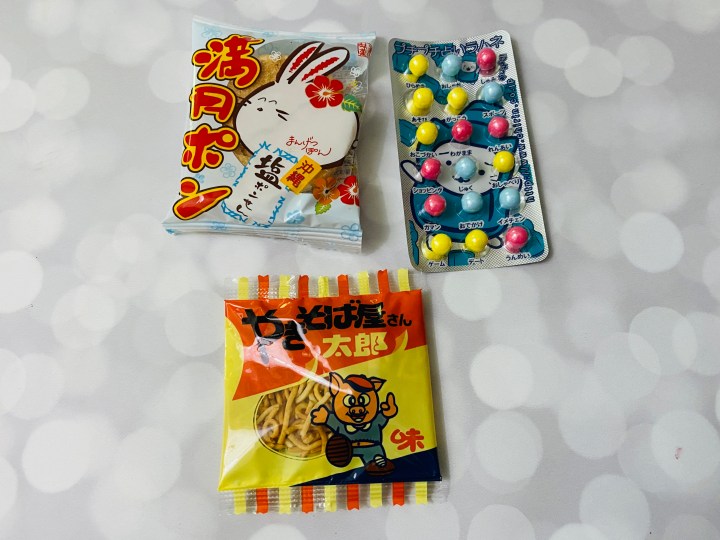 Full Moon Salted Cracker. A lightly salted wheat cracker. A bit underwhelming in terms of interest, but still tasty.
Ramune Mini Candies. These cute little candies are actually for fortune telling — you can pick one that says Sports, Dating, Style, etc., and the symbol revealed when you pop out the candy tells you how lucky you will be! The candies are in various ramune flavours like lemon, banana, and strawberry.
Taiyou Ramen Snacks. Ramen is dried and crunched up into an addicting snack!
Premium Lemon Fanta. A refreshing lemonade that has bits of lemon pulp in it. This wasn't too sour and was really refreshing! The lemon flavour is so smooth with just a hint of tartness.
The July box brings a lively, noisy matsuri festival to your doorstop from TokyoTreat! With popular snacks inspired by matsuri treats, along with the standby of a drink, ramen, and KitKat, this box is a must-have for the Japan foodie enthusiast!
The snack menu goes through the whole magazine, giving more details on why the item was chosen, if it's safe for vegetarians, and allergy info all in one easy place! See it here: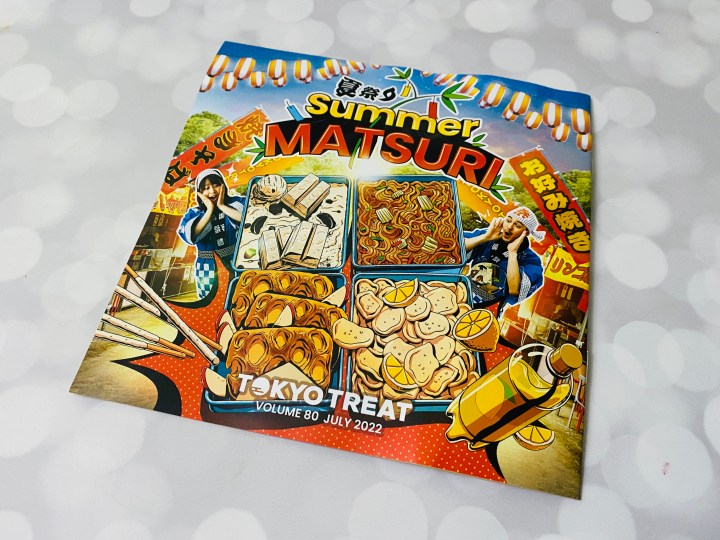 Tokyo Treat is a monthly Japanese snack and candy subscription box that is shipped directly from Japan. Tokyo Treat's Japanese snack and candy subscription box is a reader fave and made the list in our 2022 readers' choice picks of best snack and candy subscription boxes!
ICYMI, Tokyo Treat boxes just got bigger and better! Starting December 1, they removed the Classic option to ensure all TokyoTreat subscribers received the full Japanese snacking experience. Tokyo Treat boxes are now $37.50 per month. Some of the yummy things you can expect in this new version include ramen, udon, soba, jelly, purin, and Japanese desserts. There will still be a Culture Guide, but it will now have 24 pages – which means more articles and cultural information about Japan!
What did you think of this month's Tokyo Treat?