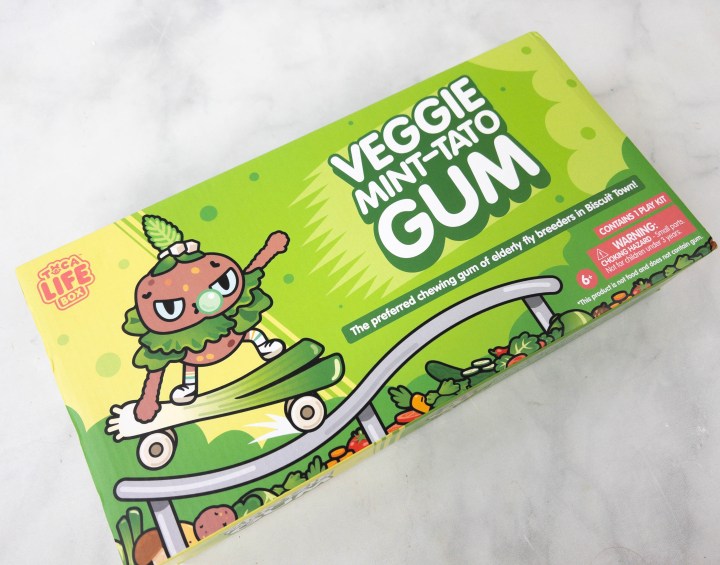 Crafts, DIYs, and creative fun – that's what Toca Life Box brings to kids and tweens! This time, the box was themed PRANKS and it's full of fun items the youngsters can use to prank their friends or family members. My tweens were excited about this one and my 4-year-old daughter also joined in on the fun!
DEAL: For a limited time only, get your first box for just $15! Use the coupon code TLBTS21 at checkout.
OR Get 10% off your first box or entire Annual Plan! Use coupon code TLBAFFILIATE10.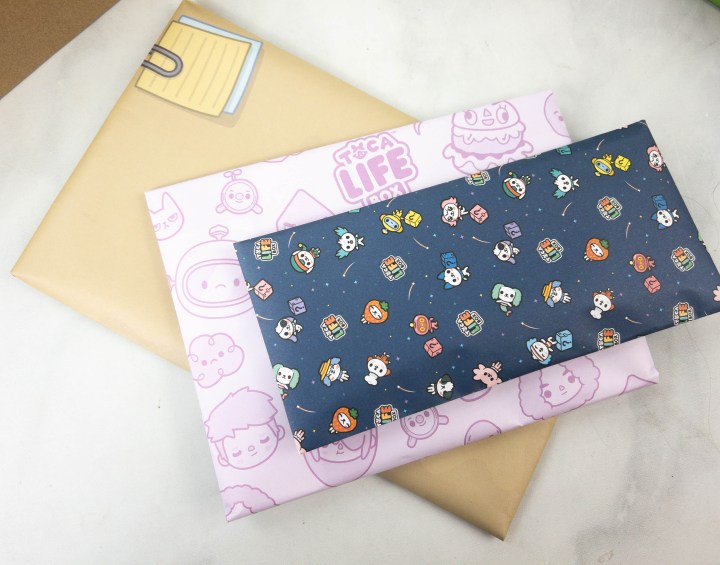 The items were wrapped in paper with Toca Life branding to make them look like blind bags, which added to the excitement! It feels like getting a present every time!
What I always appreciate with every Toca Life Box is that their packaging is extra fun and detailed! For instance, this month's box is designed as a slide-out box of Veggie Mint-Tato Gum with "nutrition facts". I mean, it sounds disgusting but exciting! On the back is a list of all the materials included – two pop-up boxes, one prank folder, four fake outlets, and so much more.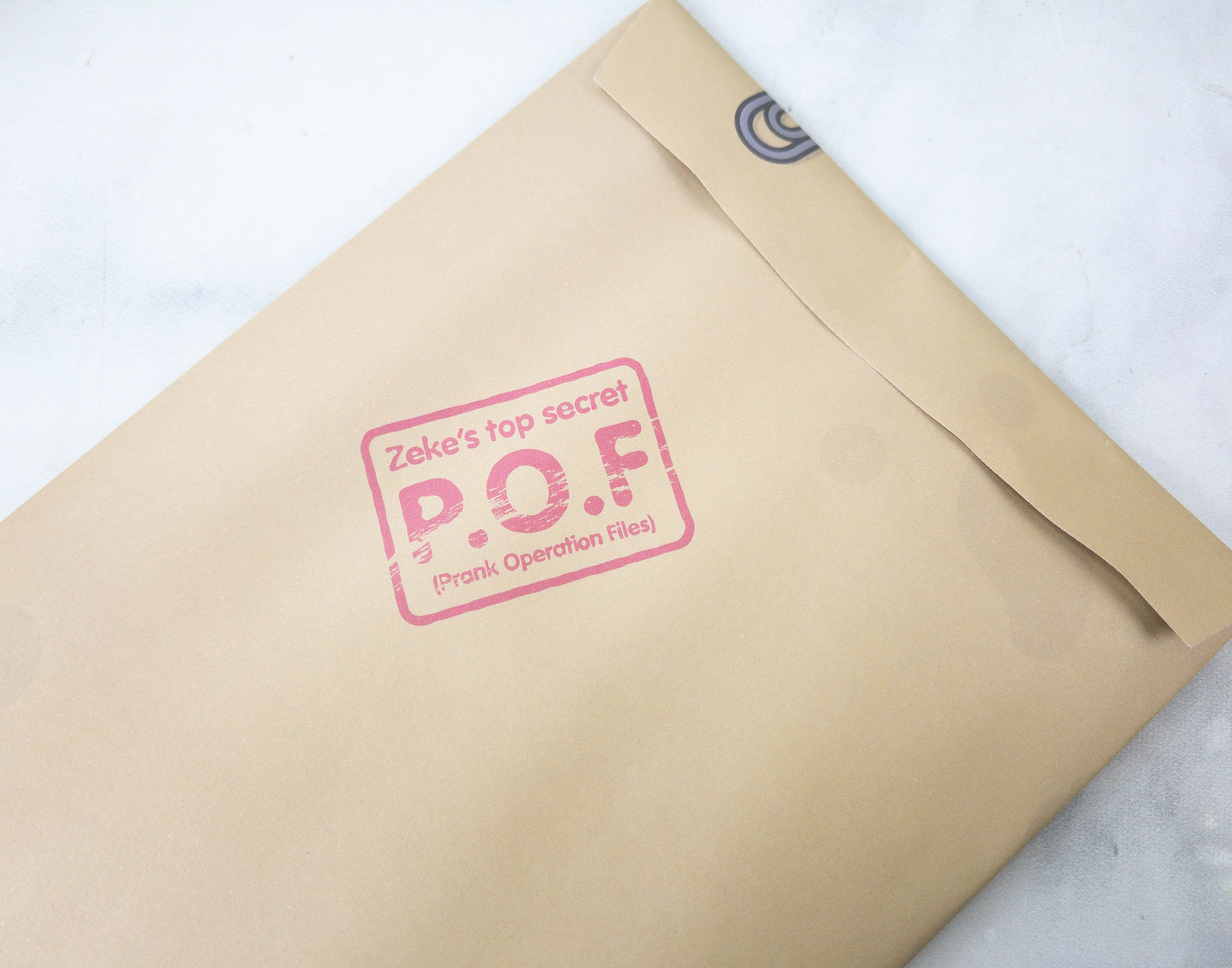 Here are Zeke's Top Secret P.O.F Prank Operation Files. It contains all the other stuff kids need for pranking. There's a sheet of poo accessories cutouts, fake outlets, fake "missing posters", activation stickers, mug stickers, more cute stickers to collect, and cracked screens.
Fake Plug
This fake outlet sticker looks realistic! It has the same size as a standard electrical plug, and there are also cute drawings on it. This is one of the easiest pranks kids can pull, as they can put the fake outlets anywhere!
Activation Prank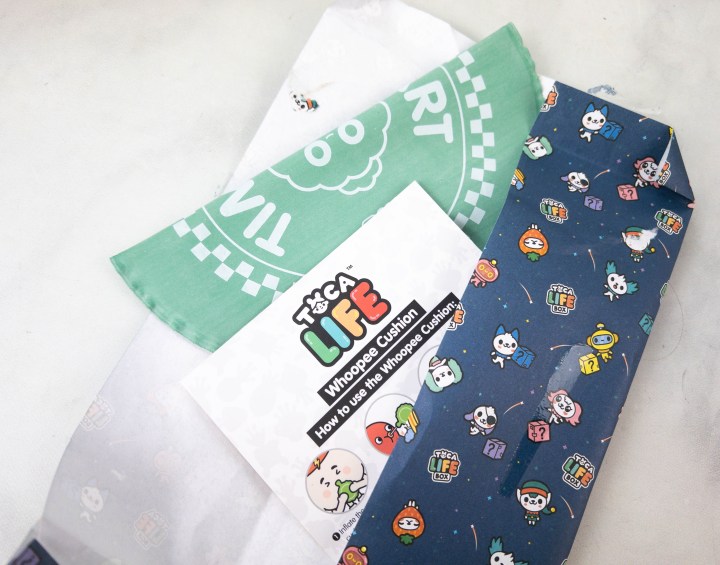 Next up is a Whoopee Cushion. It's a practical joke device that produces a farting noise. There's an included card with instructions on how to use it.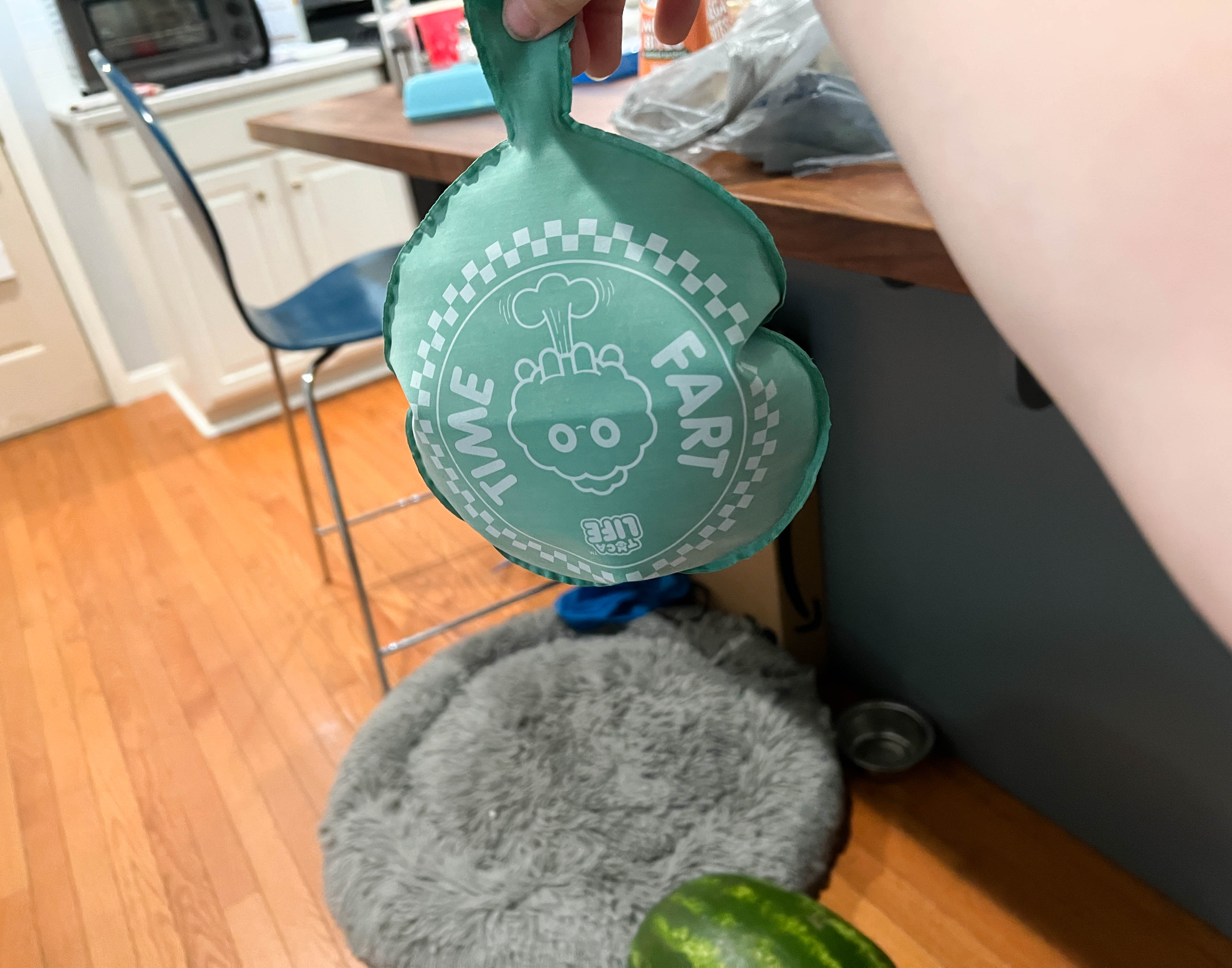 It's made of rubber, and kids only need to blow air into it. This whoopee cushion is one the most iconic pranks of all time! Also, since we're talking about farts here (ahem), the kids stuck some activation stickers on things at home, like the sunscreen spray. It says "Fart Activated", so let's see who'll fall into this little trick. There are also clap-activated, dance-activated, and voice-activated stickers.
Mug Prank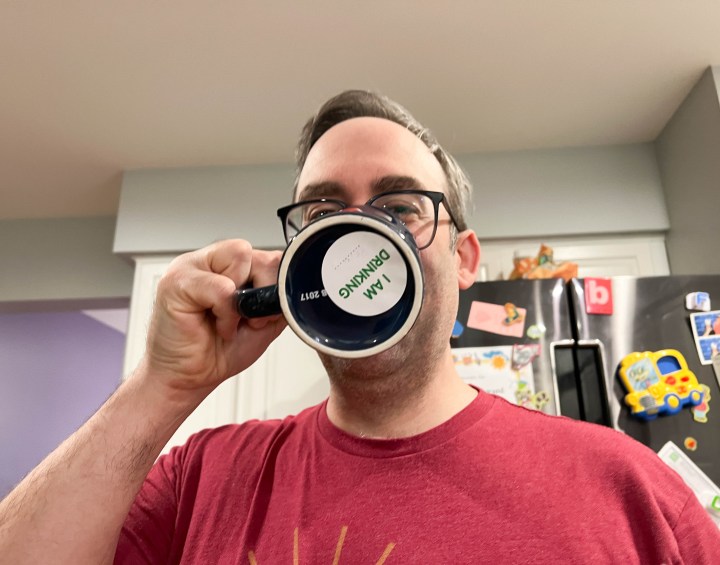 Another prank item in the box is a sheet of mug stickers. Place one on the bottom of a mug so that when someone picks it up and drinks from it, it will show (like this one!). Kids can also write on it for more laughs! It says "I AM DRINKING PEE."
Cracked Screen Prank
Want to pull a prank on someone using their phones? This is a great chance to do it! There were two fake cracked screens in the box. Kids just need to stick it on someone's phone screen and wait to see their reaction!
Pop-up Boxes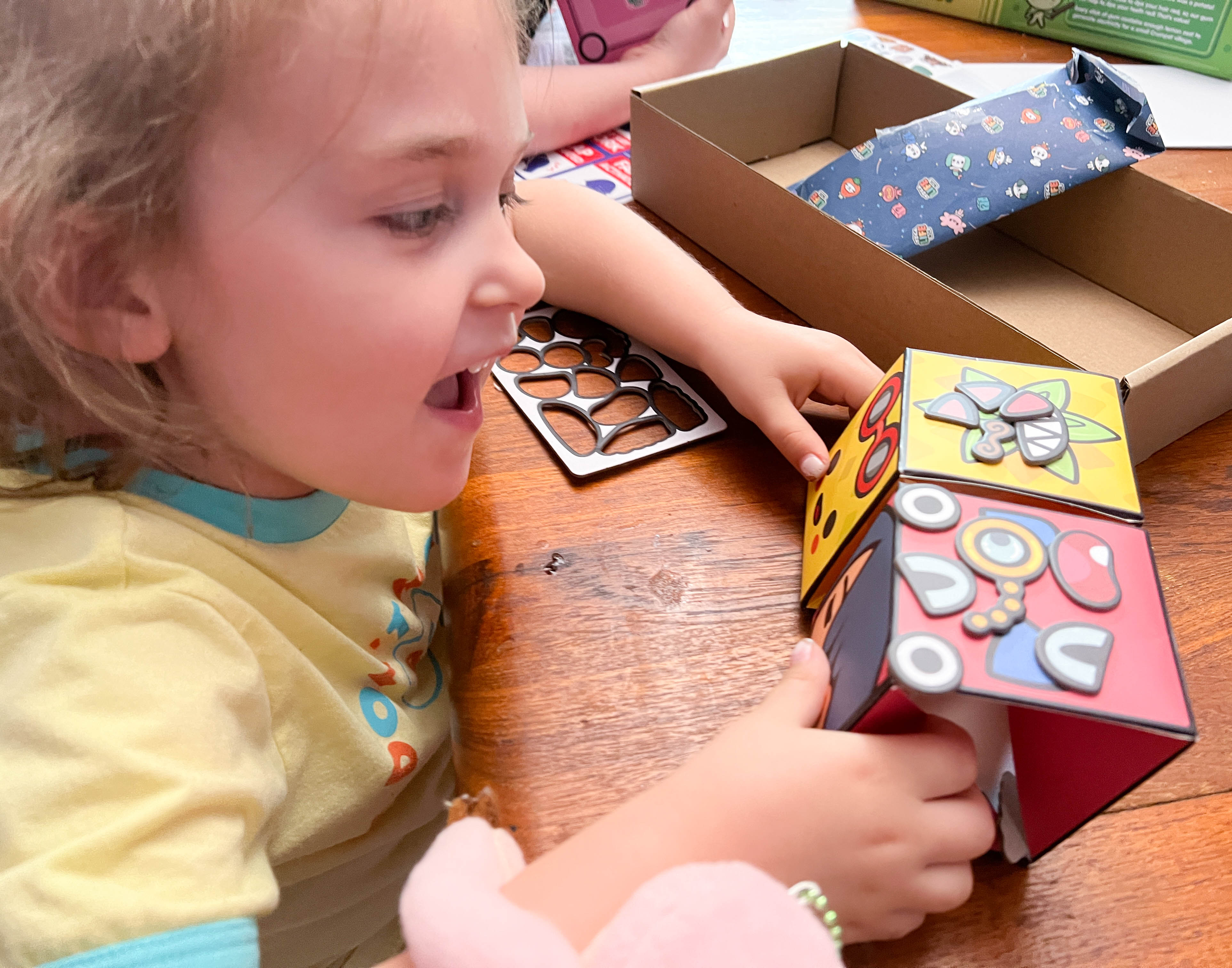 Pictured here are the two pop-up boxes that gave my kids a good laugh when they first opened the box! One is Paulina, and the other one is Zeke. My youngest decided to stick the poo accessories on them to make them look cuter.
Kids can insert these boxes in a book or other flat surface that needs to be swung open. So when someone opens them, these Toca Boca boxes will pop and give them a good shock!
Custom "poo"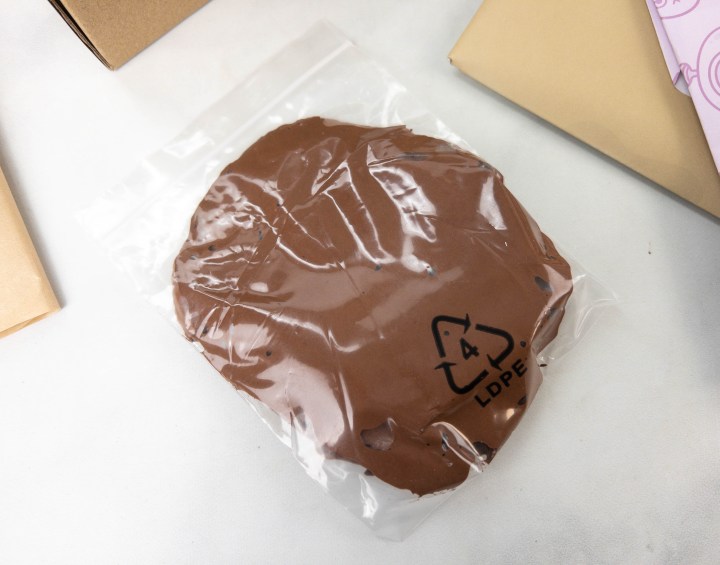 This air-dry clay looks disgusting in this ziplock bag, but who cares? The kids know what it is for, and they're super excited!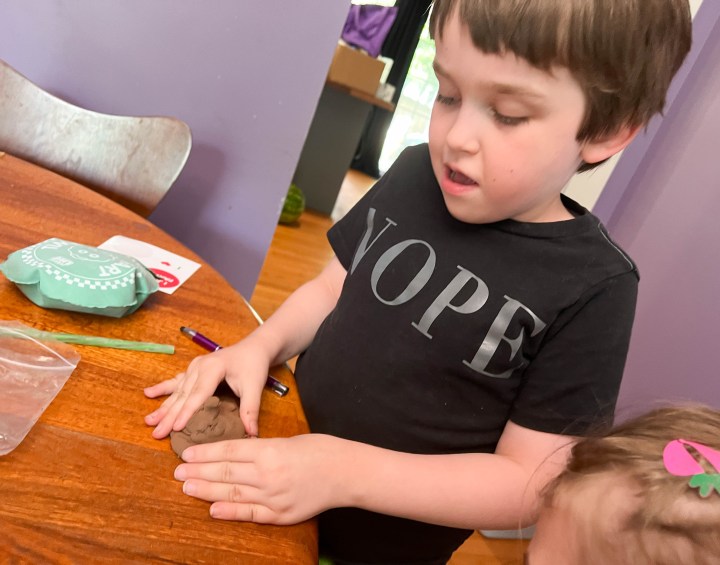 My little prankster wasted no time and formed it into a poo! See how serious he looks? That's how dedicated he was when planning all these pranks.
Candy Stash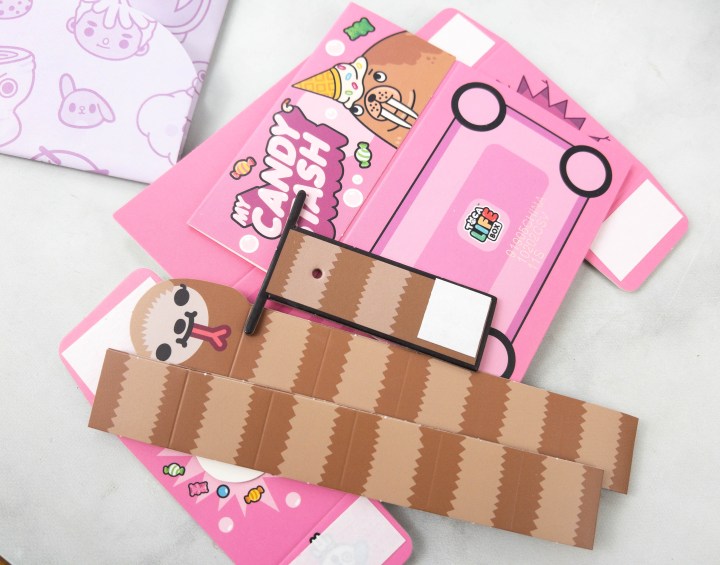 The main highlight of all these pranks is the Candy Stash! Kids only need to build the box and insert the sloth snake inside for a fun surprise. Another thing we like about the Toca Life Box is that the materials come with adhesives, so it's easy to assemble everything.
My kids folded the tabs of the sloth snake and placed it inside. My daughter also added one KitKat for a more effective prank! The box looks so cute in pink with candies and rainbows.
My children absolutely loved the pranks-themed Toca Life Box. All I heard were giggles as they went through each prank in the box. They had a blast, that's for sure! Some of the items can also be reused, so they've kept some in a safe place. Overall, this box is a fun and exciting one. Toca Life Box is really a great subscription for kids, as they deliver hours of play while helping develop creative skills.
Each box also comes with an instruction booklet, plus a postcard with a message from Zeke. Here's a closer look: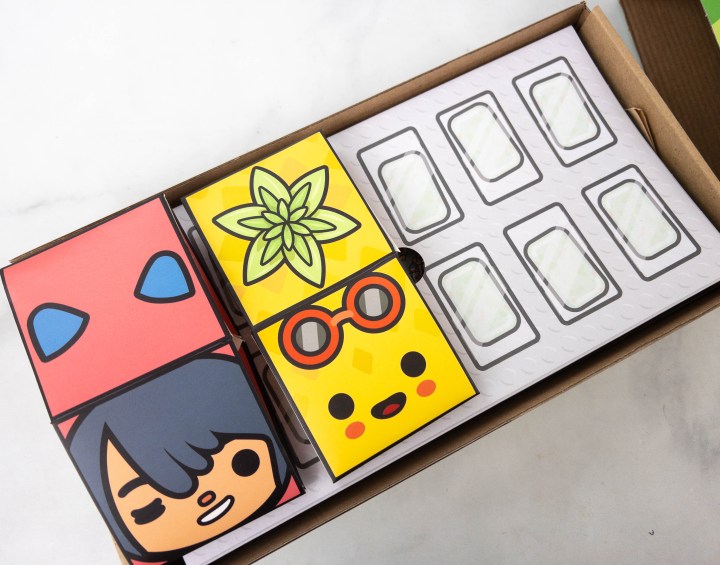 Toca Life Box is a monthly subscription box for kids which contains DIY activities, as well as games and other rare items to help spark their imagination. It's ideal for kids ages 6-11, but can be enjoyed by imaginative kids of any age as well. A monthly subscription is $19 (+$4 for shipping + tax) every month. You can also get an annual pre-paid subscription for $180, which brings down the price of each box to $15 (+$4 for shipping each month + tax).
It features characters from Toca Boca, a fun app for kids where they can explore eight different in-game locations and interact with different characters. The box is from the same makers of Sago Mini Box – a super popular subscription for preschoolers!
Toca Life Box kids subscription box with crafts, DIYs, and tons of creative fun is perfect for creative and quirky tweens and kids.
What do you think of Toca Life Box?