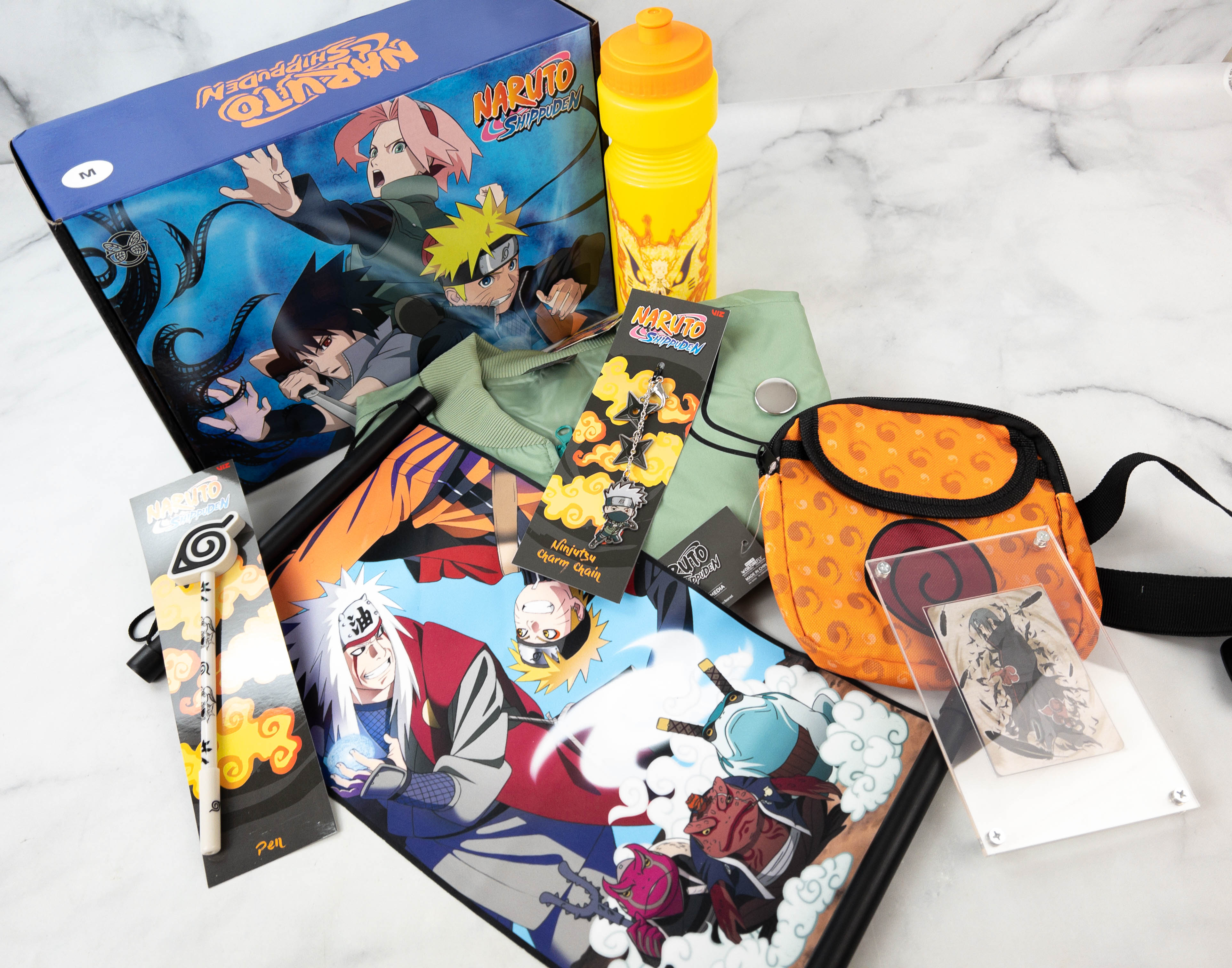 It's time to level up our Hokage training with Naruto Shippuden Box Spring 2022! Themed NINJUTSU, the box was brimming with licensed merchandise that features Naruto and other notable characters from the series. Read on to find out more about this quarter's Naruto items!
Here's something to proudly display at home if you're a Naruto fan: a Naruto Senjutsu wall art scroll. It features Naruto and Jiraiya, as well as the toads named Gamabunta, Gamahiro, and Gamaken. The print is high-quality and vibrant! You just need to find a nice place to hang it and you're done. When not on display, it can be easily rolled and stored.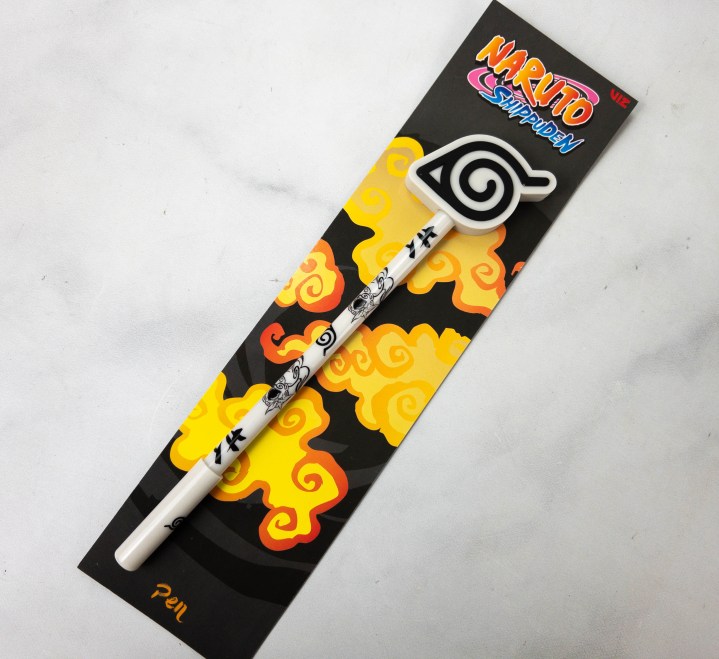 Whether writing down the best Naruto episodes or simply writing a daily to do list, this Sai Fuinjutsu Pen will come in handy. It also comes with a topper, which showcases the symbol of Konoha or the ninja village where Naruto originated.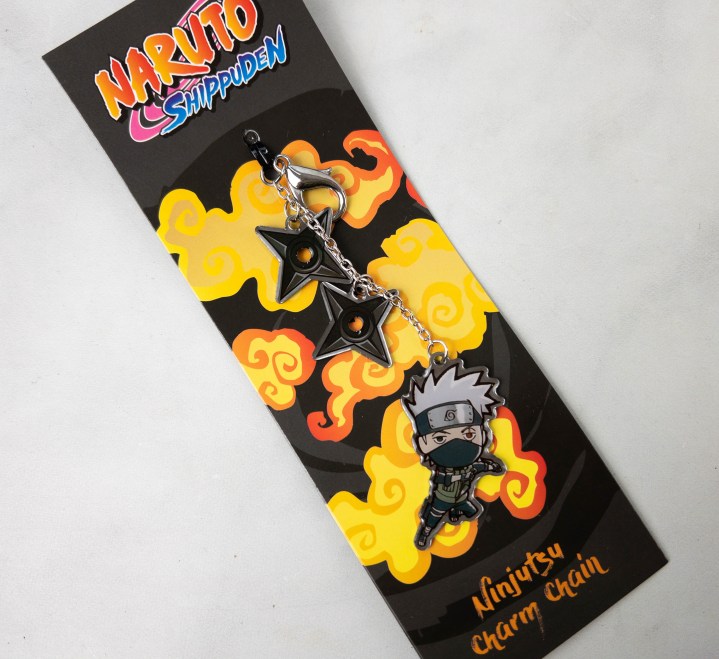 This Ninjutsu Weaponry Charm Chain looks cute because of the chibi version of Kakashi! It also features a couple of shuriken (weapon) replica dangling from the chain. You can attach this charm to a bag, to your keys, or your other belongings to remind you of this skilled and intelligent shinobi!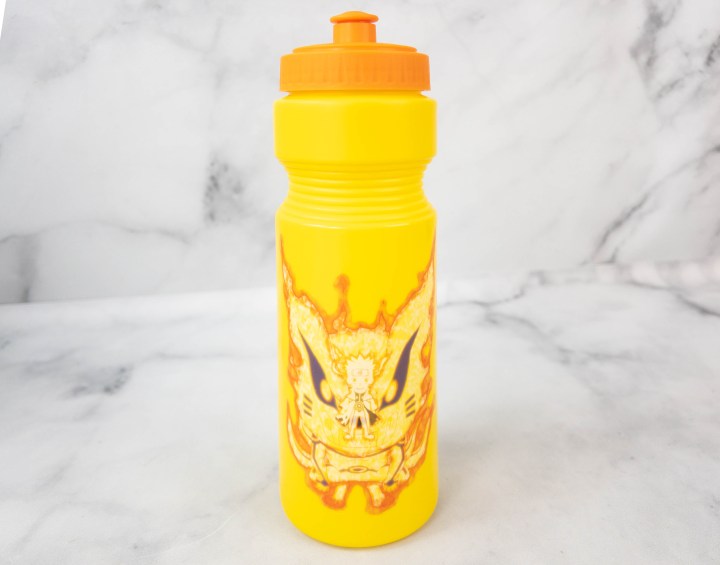 To help us hydrate during ninja training or on ordinary days, they included a Naruto Kurama Water Bottle. Kurama refers to the nine tailed beast in Naruto. The illustration on the bottle shows Kurama's strength and fierceness!
For those who love collecting cards, they also included a Hachi Genjutsu Lenticular Collector Card in the box. It features Itachi Uchiha, and when you look at the card at another angle, it will show his younger self in a different pose.
Ideal for everyday use, this Ninjutsu Fanny Pack features an orange body and a black strap. It also features the symbol of the Uzumaki clan where Naruto belongs. The fanny pack has an extra pocket aside from the main compartment.
To keep Naruto fans in style, here's a Taijutsu Jacket! It's an olive green jacket with blue-green sleeves, as well as printed details to make this ninja-inspired clothing look more realistic. It's also a great way to keep yourself warm and cozy!
It's so fun to get new Naruto merchandise in the mail every quarter! Whether you're a collector or simply someone who loves this Japanese series so much, the Naruto Shippuden Box is a subscription that you shouldn't miss. For Spring 2022, there was a bunch of merchandise featuring characters other than Naruto himself and I'm quite delighted, especially about the Kakashi chibi. There's also a wearable and useful items like the water bottle and the fanny pack. Overall, it was an amazing curation for Naruto fans of all ages!
Each shipment will also include an information card with what you'll find inside the box. Here's a look: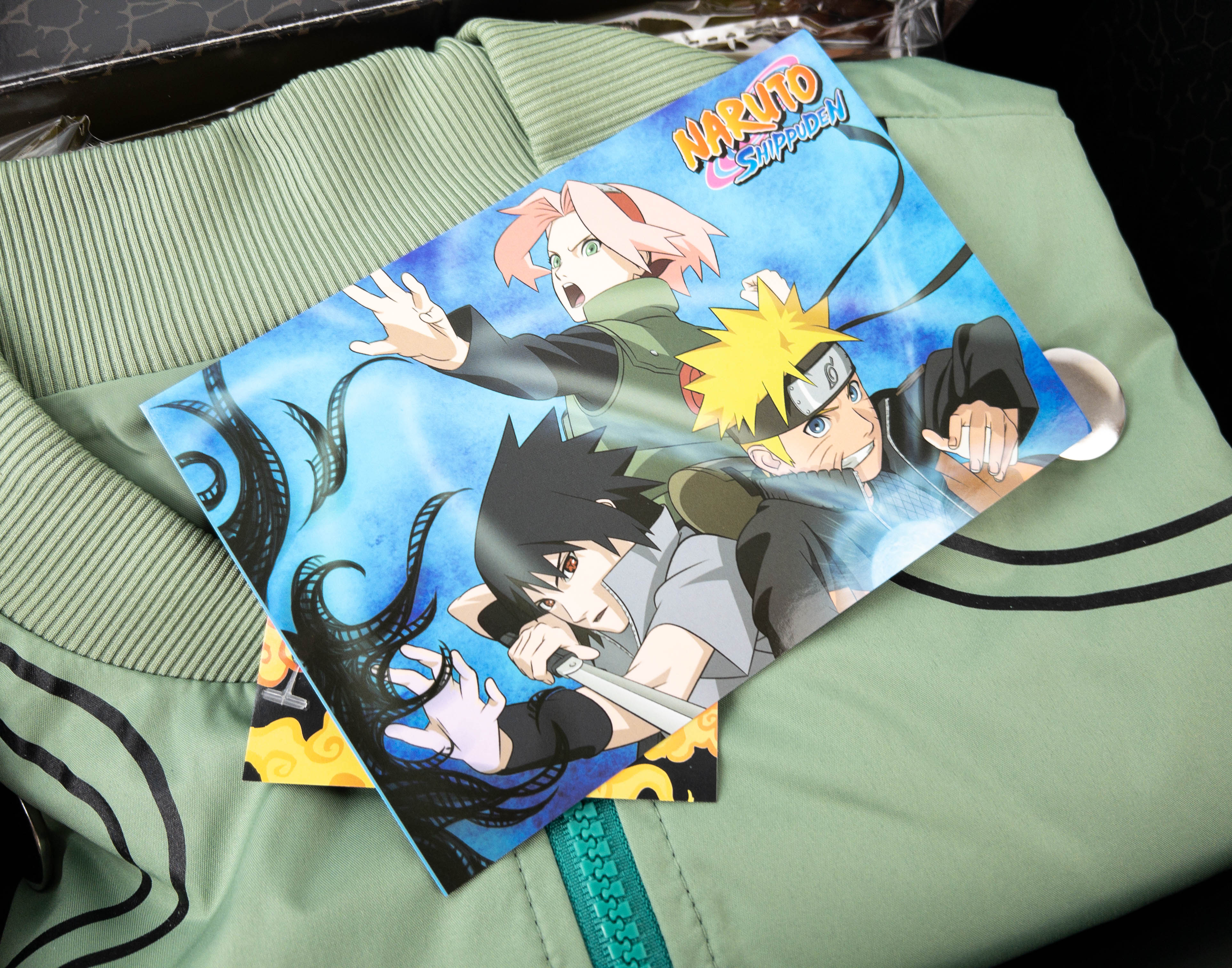 Naruto Shippuden Box is a new Culturefly subscription for Naruto fans. Shipping quarterly, this box comes with 7-10 official Naruto Shippuden exclusive merchandise, including new apparel, accessories, stationery, collectibles, and more. Subscriptions start at $44.99 per box.
Are you getting Naruto Shippuden Box?