Lomi has a huge Warehouse Sale for their next 200 customers who want to try their home composter device! This countertop composter turns your trash into organic waste that you can use for all your indoor and outdoor plants. You can turn your wastes like fruits & veggies, animal products, food, yard waste, and all other Lomi approved products while you sleep – Lomi makes less noise than most household appliances. To get you started, they're offering $70 off on your Lomi purchase!
Get $70 off your Lomi Home Composter order – just pay $429, instead of $499! No coupon needed, just use this link to shop. Valid for the first 200 customers only! Must pay $49 deposit now to secure their Lomi, and $379 balance (plus shipping) once your order ships.
How Lomi works: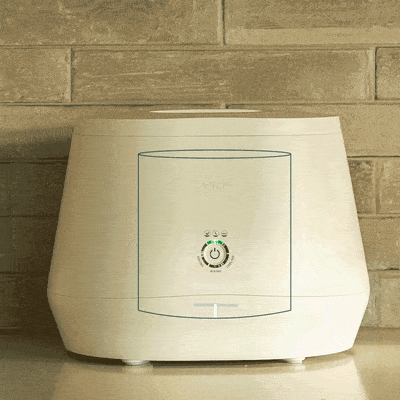 Just put all of your food scraps, coffee grounds, and other Lomi approved products into your device. Next, push the button and your Lomi device will work its magic to breakdown your waste. Once done, the dirt that your Lomi makes can go into your indoor plants, your garden, or your green bin depending on the mode you select.
Are you getting the Lomi Home Composter?