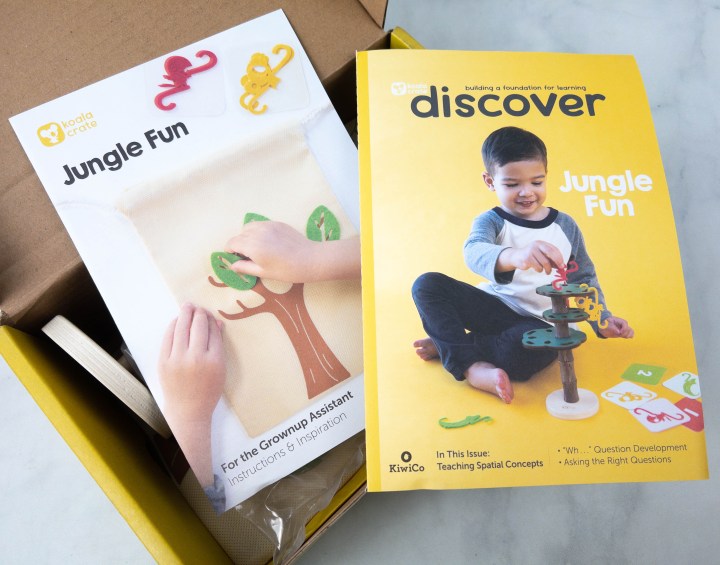 KiwiCo crates consistently bring a dose of fun play combined with the power of learning. This time, Koala Crate by KiwiCo took my kids to another level of JUNGLE FUN! The activities in this box help little learners explore spatial concepts with an engaging jungle-themed toy and game!
DEAL: Use this link to save 30% on your first month of Koala Crate! (or any of the KiwiCo family subscriptions – use this page to find the best box for your little one!).
Imagine! Magazine
The imagine! magazine is a play and learn magazine made for you and your preschooler to explore together. It includes information about the theme so that your child can grow, learn, play, and connect! The main topic for this box is about exploring spatial language, which will help kids get down with directions as they grow up. There is even a page with book recommendations featuring stories of the jungle! The Koala Library includes Rumble in the Jungle by Giles Andreae, The Croaky Pokey! by Ethan Long, and Jazzy in the Jungle by Lucy Cousins.
Koala Crate Crafts
Here's the second reading material in the crate! It's intended for the adult helper as it gives detailed instructions and inspiration for the activity. It contains all the instructions to maximize the items in the crate. Parents can preview how to build the tree stacker and play the game cards so they can guide their children while playing with the crafts and toys.
Of course, the box also includes a board book for kids! This time, the crate features Kellan's Jungle Adventure, which is about Kellan the Koala, Ella the Alligator, and Peter the Parrot's backyard jungle adventure.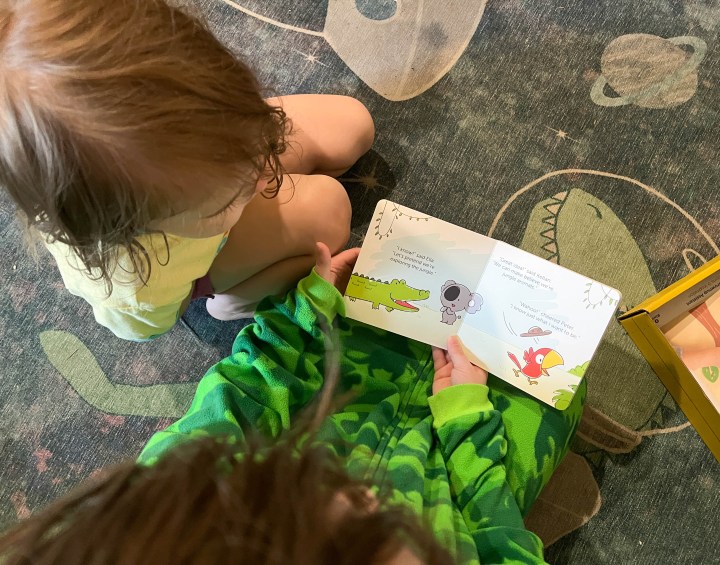 My children loved the story, and they enjoyed looking at the cute illustrations. The characters in the story had fun on their adventure, and my kids are having as much fun!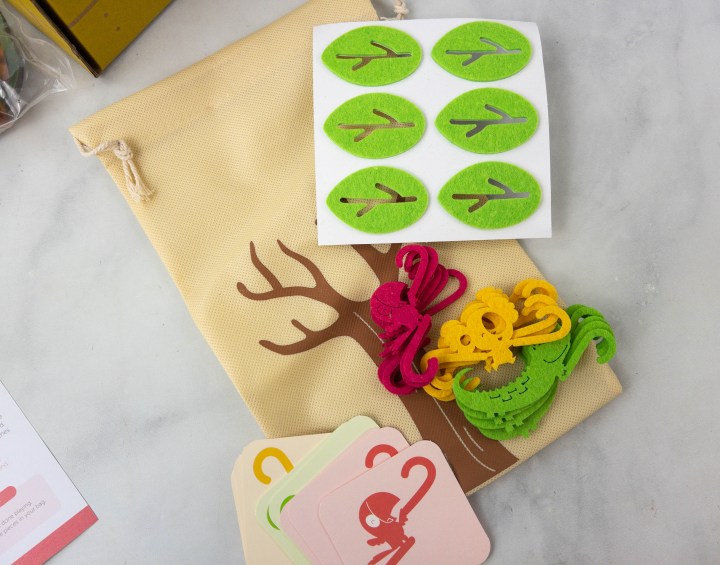 For the story-related activity, the crate included a bunch of materials, felt animal cutouts (Kellan the Koala, Ella the Alligator, and Peter the Parrot – six of each), game cards, and a canvas drawstring pouch with tree branches printed on it.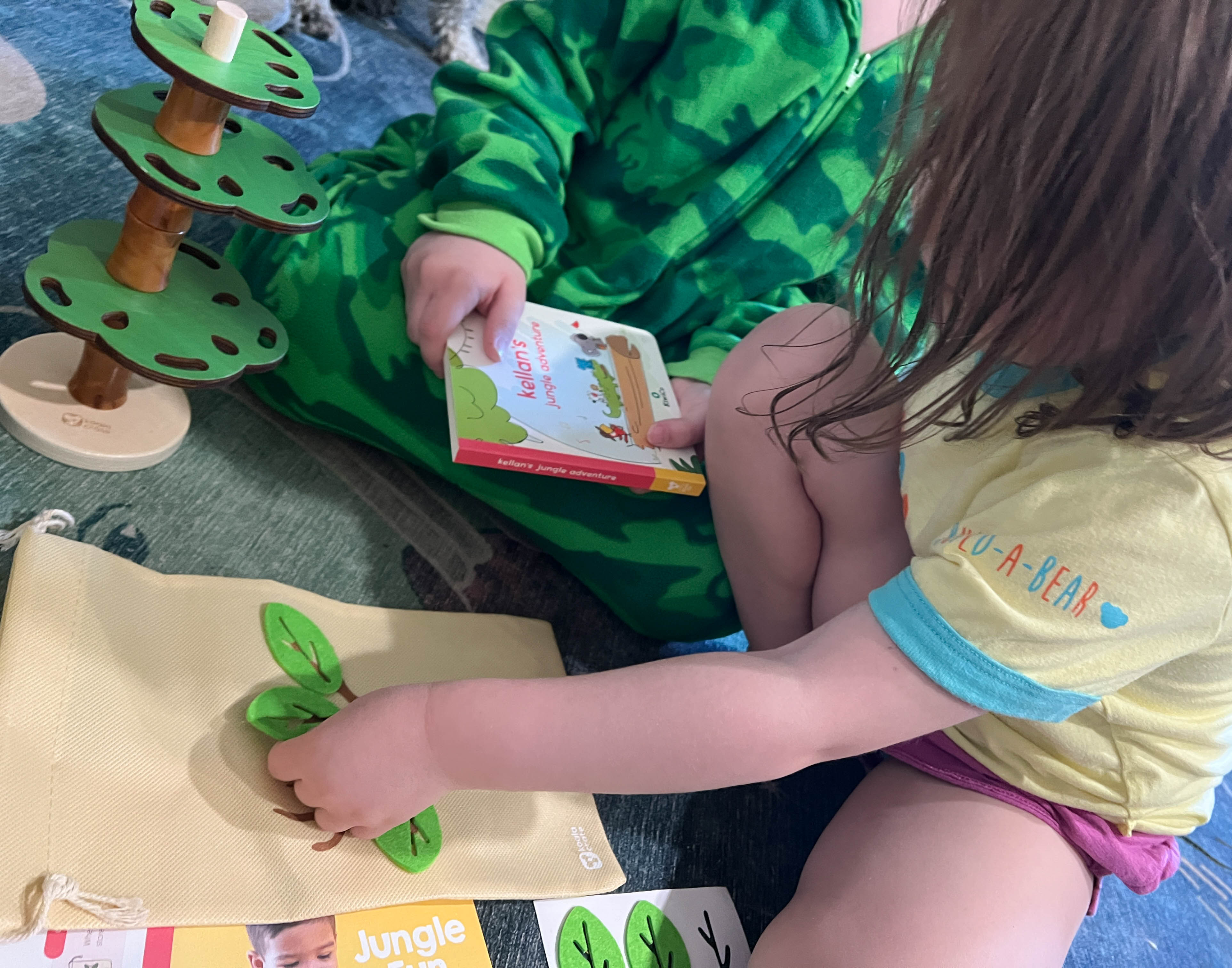 My kids wasted no time and started making the crafts. My kids stuck the felt leaves on the canvas bag to bring the blank tree branches into lush form. Four little hands managed to do so, and I heard tiny giggles while they were at it!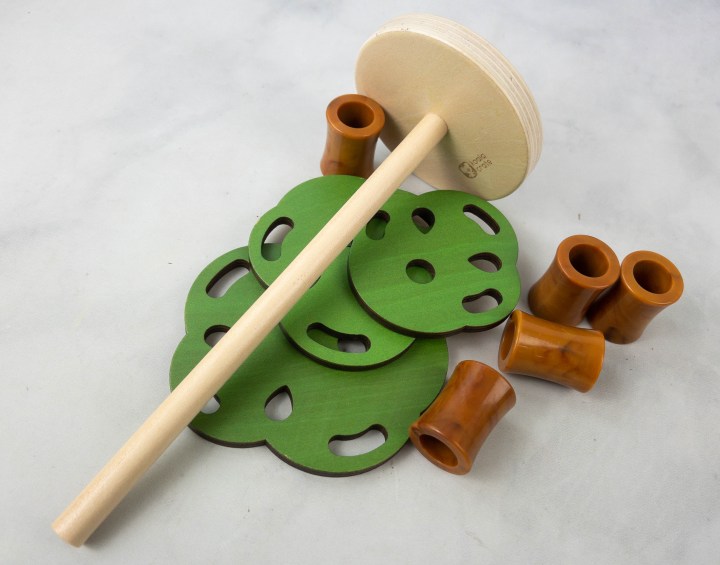 Now, it's time to create a jungle tree! There's a base, three branch layers, and five trunk pieces to explore stacking and building different jungle trees. This activity is also great for kids' fine motor skills.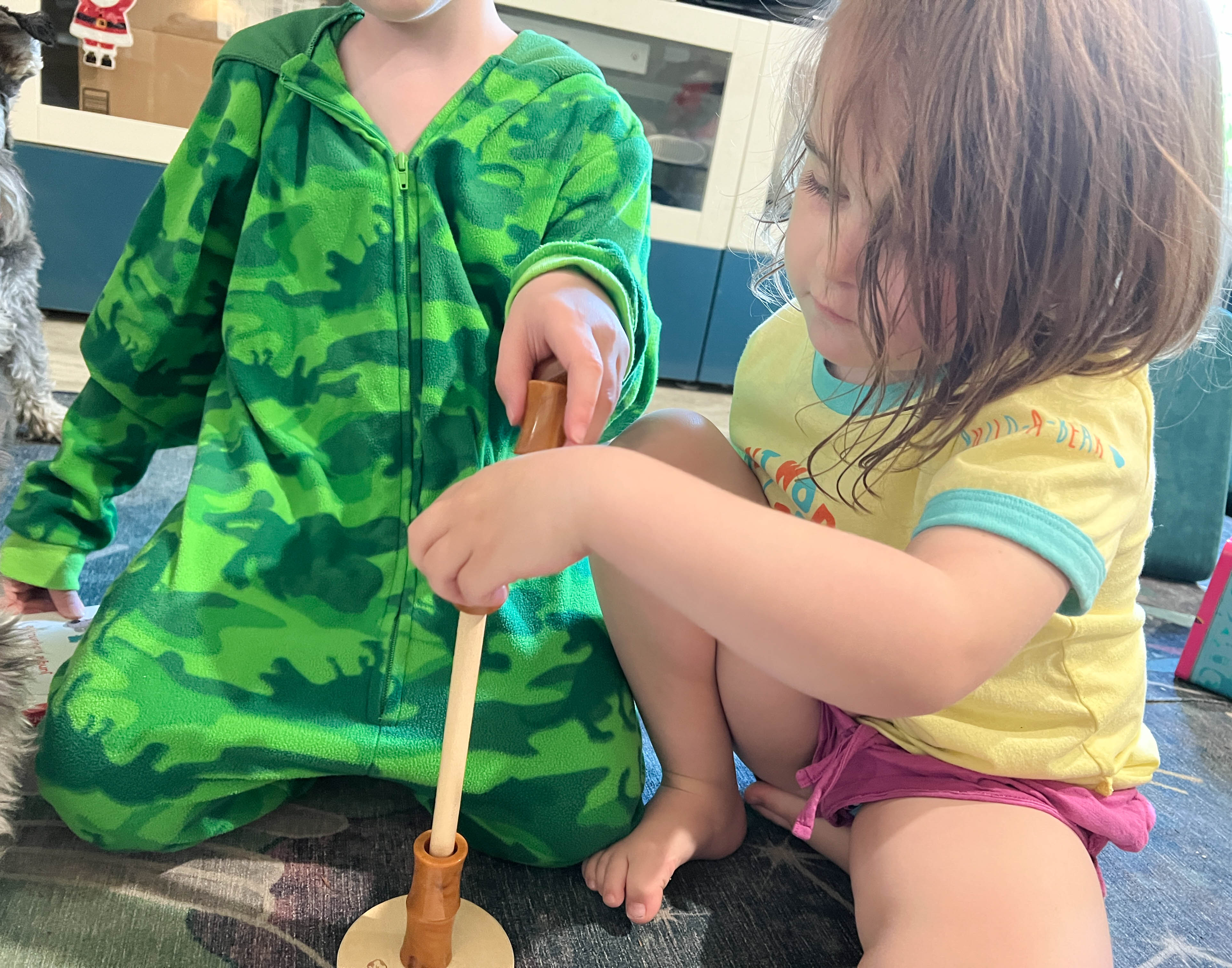 My two youngest children excitedly stacked the trunks and branch layers into the base to create their own jungle tree! Parents can also encourage kids to rebuild the tree in several ways. They can place their branches down low, spread out, or up high!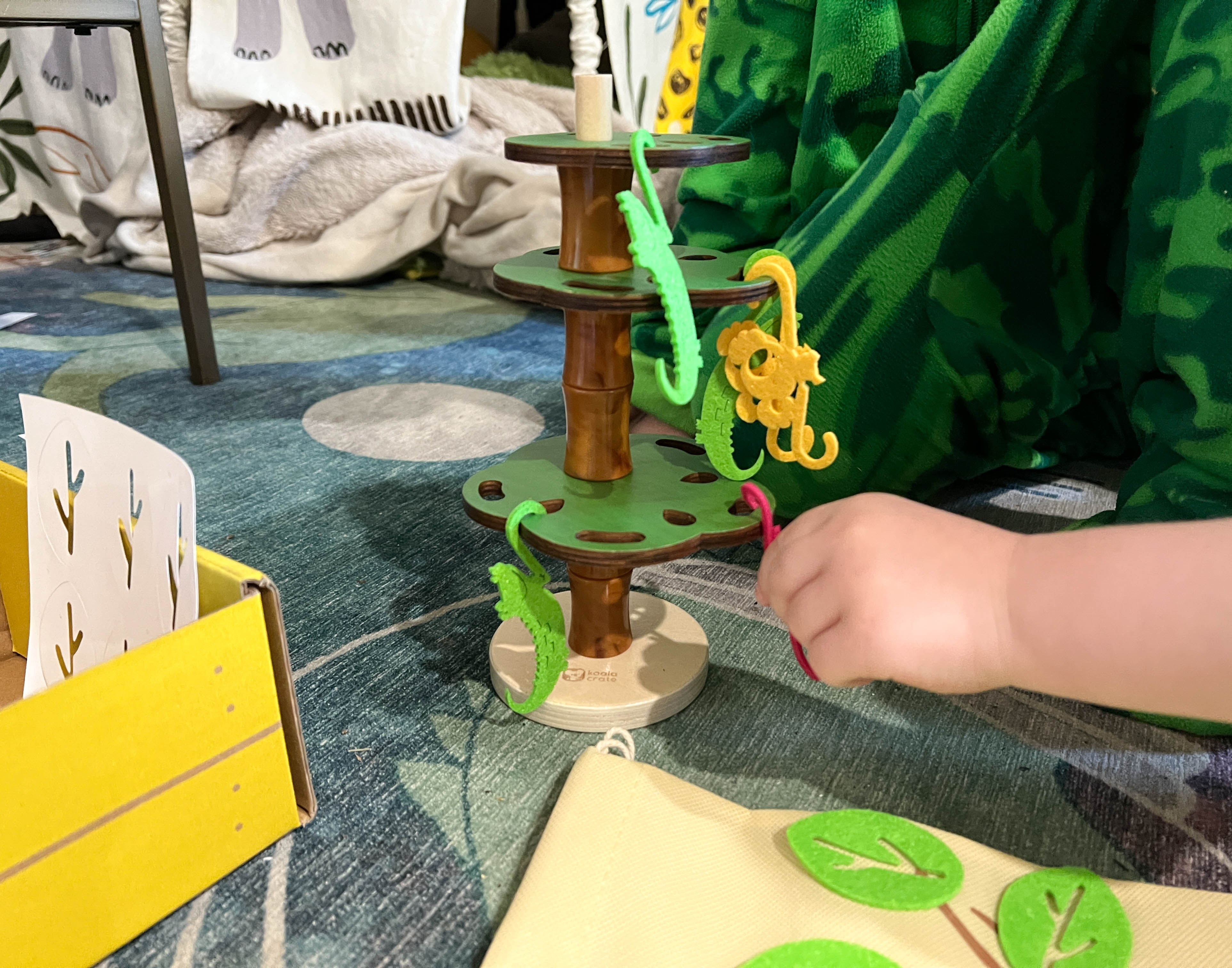 They had a lot of fun trying out different choices before settling on playing with branches spread out! My little learners enjoyed hooking the animal cutouts into the holes on the branch layers and swinging them. This fun game also helped them learn more about spatial concepts and gain an understanding of what prepositions to use and when. After playing, they kept all the items in the canvas bag for easy clean-up!
Koala Crate's fun-filled boxes are always a hit with my kids. The Jungle Fun crate taught them about spatial languages, and they also built their own jungle tree and enjoyed playing with it. There are even game cards for extended play and a canvas bag for mess-free clean-up. Plus, there's a book that kids can read or flip through over and over again! Because the box contains all of the necessary supplies for the activities, it makes an excellent subscription for preschoolers.
Koala Crate always comes in a yellow mailer box with all the supplies needed to build exciting and engaging age-appropriate crafts! Here's a look: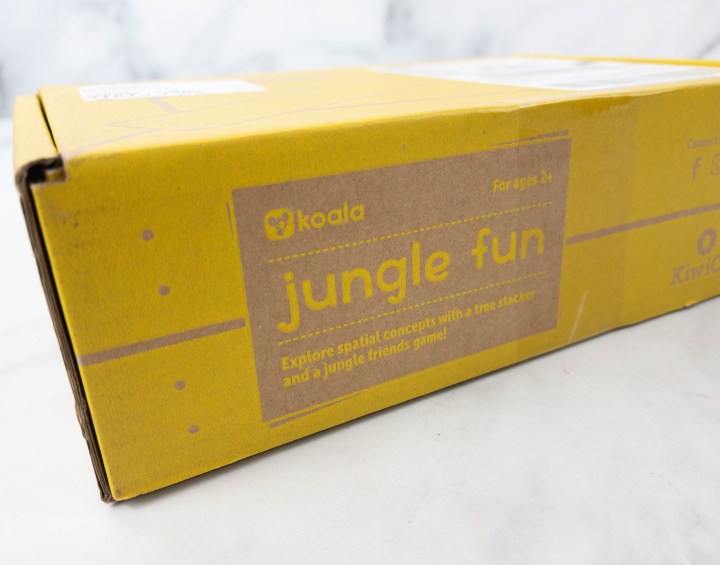 Koala Crate is a monthly subscription box from KiwiCo for preschoolers ages 3 to 5. It is educational and always hands-on. The activities are designed to be developmentally appropriate and enriching while also keeping it engaging, fun, and universally appealing.
Have you tried KiwiCo's Koala Crate? What did you think of this month's theme?