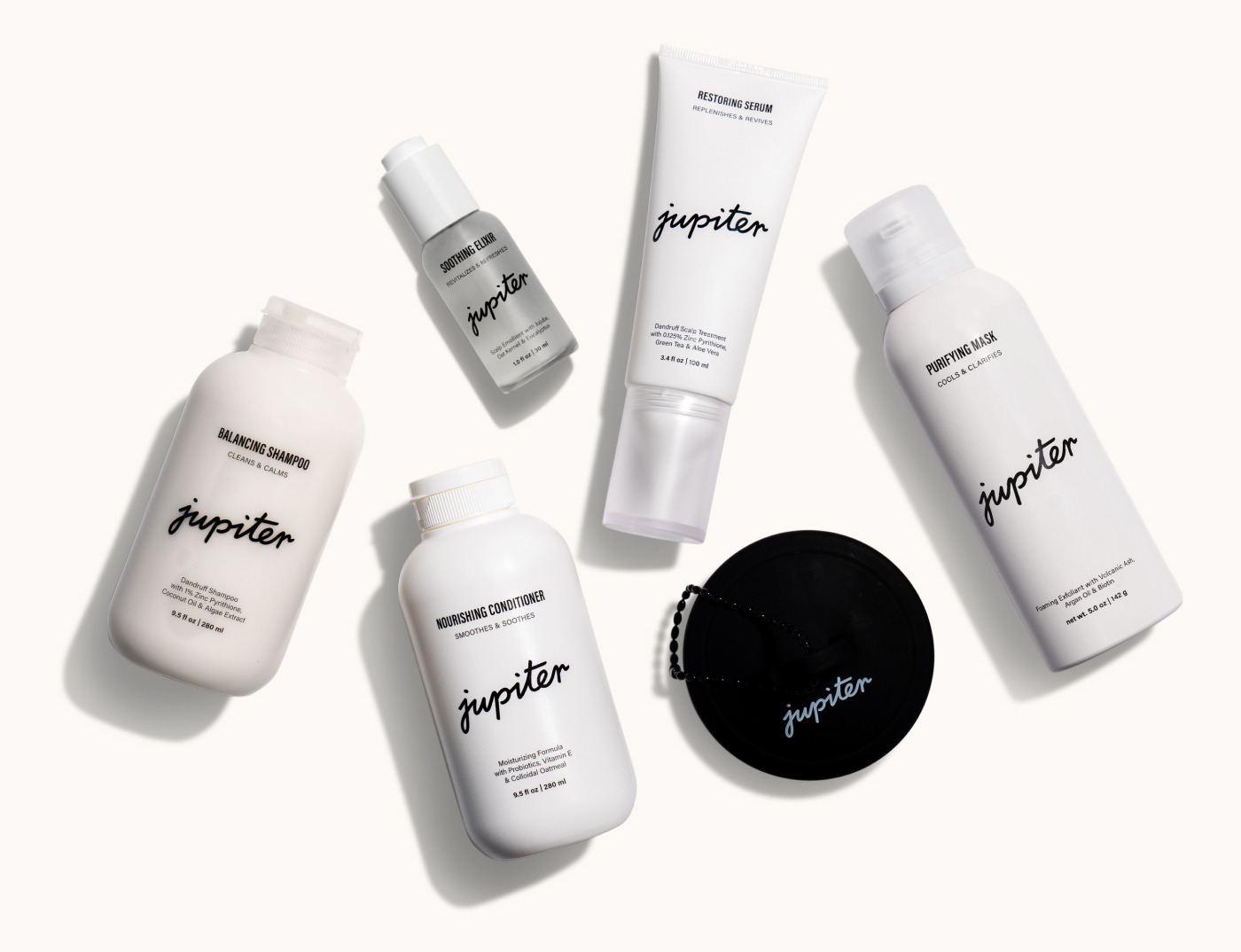 Taking care of your scalp and hair doesn't have to be an expensive and complicated affair. Jupiter proves that with their lineup of clean products to help you achieve a dandruff-free scalp and silky hair! For dandruff relief, Jupiter offers Balancing Shampoo and Restoring Serum, both of which are scientifically formulated with Zinc Pyrithione.
Give your scalp and hair the treatment it deserves. Jupiter has a great deal so you can ditch last-minute trips to the drugstore!
Get 10% off your first order! Use this link to shop and use the coupon code LAUNCH10 at checkout.
Boost your scalp-care regimen with Jupiter! Their product lineup includes Balancing Shampoo that gets to the root of your dandruff, Nourishing Conditioner that keeps the strands smooth and silky, Restoring Serum for those who have an oily scalp, and Purifying Mask that exfoliates the scalp without the dryness. Also, all Jupiter products are clean, which means they only use either naturally-derived or safe synthetic ingredients. No parabens, sulfates, phthalates, and many other ingredients that are considered unsafe by the EWG. Jupiter products are safe for all hair and skin types, as well as for color-treated and chemically-treated hair. In case you need help in choosing the best products for your hair's condition, take Jupiter's quiz – it takes less than two minutes to complete!
Prices range from $15 to $29 for individual product purchases, with discounts when you subscribe. Aside from single products, you can also take advantage of their curated sets for specific hair and scalp concerns. Jupiter curated sets range from $44 to $118 for curated sets. Enjoy free shipping for orders over $60.
Jupiter ships to the US, Puerto Rico, Guam, the U.S. Virgin Islands, and military APO/DPO/FPO addresses. Note: the purifying mask can only be shipped within the contiguous United States.
Which scalp and hair care products from Jupiter do you want to try?