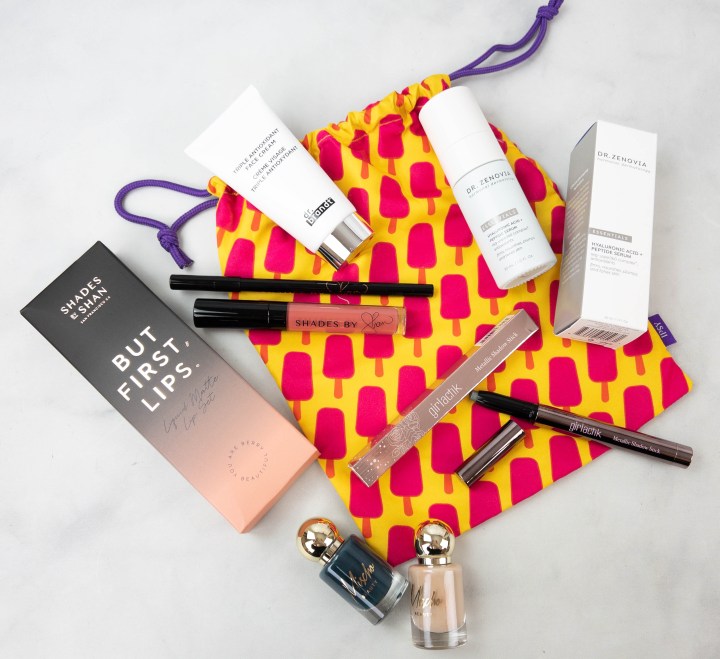 Ipsy Glam Bag Plus started the fun in the sun with vibrant shades that show what a summer blast is all about! Themed SHOW YOUR COLORS, the glam bag has a hint of bold and striking hues. It also includes five fiery and full-sized products that will allow you to show your unique beauty and give you a summer-ready look this June 2022!
Ipsy Glambag Plus subscribers choose three items for their bag – Ipsy selects two!
Ipsy Picks
To keep my nails beach-ready, here's Ipsy's first choice for me – Mischo Beauty Nail Duo in Rendezvous & Serving Beauty ($37). There are two nail lacquers in the set with contrasting shades. The one with dusky blue color is Rendezvous, and the other with a shimmer nude hue is Serving Beauty. Both are vegan-friendly, cruelty-free, and chip-resistant. They leave an ultra-shiny finish and are fast drying too! You can wear one color alone or play with two for a fun nail look!
The next Ipsy pick is Shades by Shan Ingleside Lip Set ($26), which includes a matte lip liner and a matte liquid lipstick. The lipliner is retractable and has a creamy texture that effortlessly glides across the lips, while the lipstick is highly pigmented and long-lasting. I love the red, peachy coral shade! Formulated with shea butter and vitamin E, the lip products also soothe and moisturize the lips.
My Choices
My first choice is the Girlactik Metallic Shadow Stick in Riches ($20). Because it's in stick form, it's easy to carry around with me and also convenient to use. The eyeshadow formula is water-based, creamy, pigmented, and long-lasting! It applies to the lids effortlessly and blends easily without any fallout (no mess!). To achieve a radiant, sparkling eye effect, use either alone or in combination with pressed shadows. There's also a sharpener on the other end.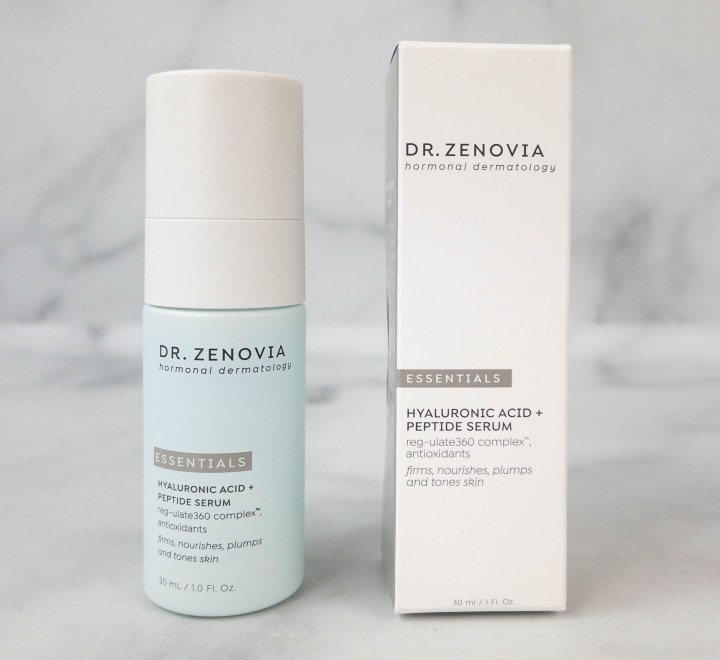 To give the skin a natural glow, included in the box is Dr. Zenovia Hyaluronic Acid + Peptide Serum ($72). This product is formulated to keep the skin plump and dewy. It contains hyaluronic acid and peptide complex that provide intense hydration and nourishment to the skin while improving uneven skin tone and texture. Another key ingredient is REG-ulate360 Complex™ which features medical-grade actives such as resveratrol, vitamin E, green tea, bakuchiol, and a plant-derived phytoestrogen that helps rebalance the skin. It's gentle and hydrating without being too heavy on the skin.
Another product to keep my skin summer-ready is Dr. Brandt Skincare Triple Antioxidant Face Cream ($64)! This moisturizer has antioxidant and anti-stress ingredients, like grape seed extract and allantoin. It hydrates, soothes, and protects the skin from free radical damage and environmental factors, leaving it with a radiant and healthy complexion. It also fights off signs of aging by smoothing fine lines and wrinkles. This product is lightweight and feels cool to the skin without the sticky feeling. It doesn't have much fragrance, which I like. It's recommended to be applied morning and night on the face, neck, and chest for better results.
Nothing can stop me from enjoying the sun with this month's curation. I have skincare, makeup, and nail care products, which are exactly what I need this summer! Ipsy's picks are fantastic and so are mine. I can bring the lip set and the shadow stick with me anywhere to touch up. They're very convenient to use! The nail lacquers have cool and bold colors to paint the nails. There's also the serum and moisturizer that provide daily hydration and nourishment for the skin. Overall, I'm impressed with this month's bag, especially with a total retail value of $219.
For June 2022, the collectible glam bag looks very summery and funky! It is a lemon-colored microfiber bag, printed with bright pink and vivid orange popsicles! There's also a fun pop of purple on the nylon drawstring cord and branding stitched on the lowermost side.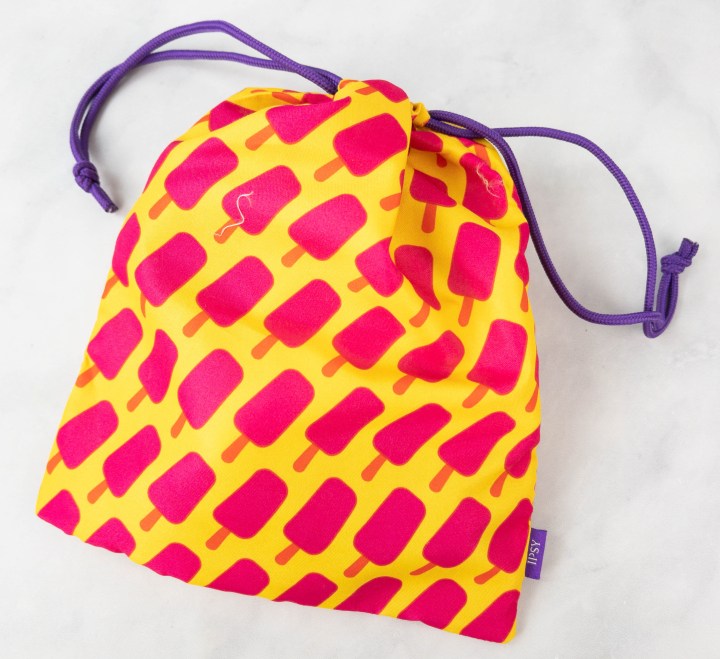 Also, the package includes a card with a QR code that leads you to this month's theme. Here's a closer look:
Ipsy Glambag Plus is the upgraded version of the monthly Ipsy Glam Bag. For $28 a month, it contains 5 full-size products from brands you love, plus a deluxe makeup bag with every shipment. The promised value of each box is $120 worth of products. It will contain variations, but there are far fewer compared to the regular Ipsy Glam Bag. Be sure to continue to rate and review your bag to help personalize it to your needs. Check out our Ipsy Glam Bag Plus explainer to find out every detail of this subscription! Glam Bag Plus is definitely a Hello Subscription reader fave – it's in five different lists in our readers' selections for the best subscription boxes!
What do you think of this month's Ipsy Glambag Plus?