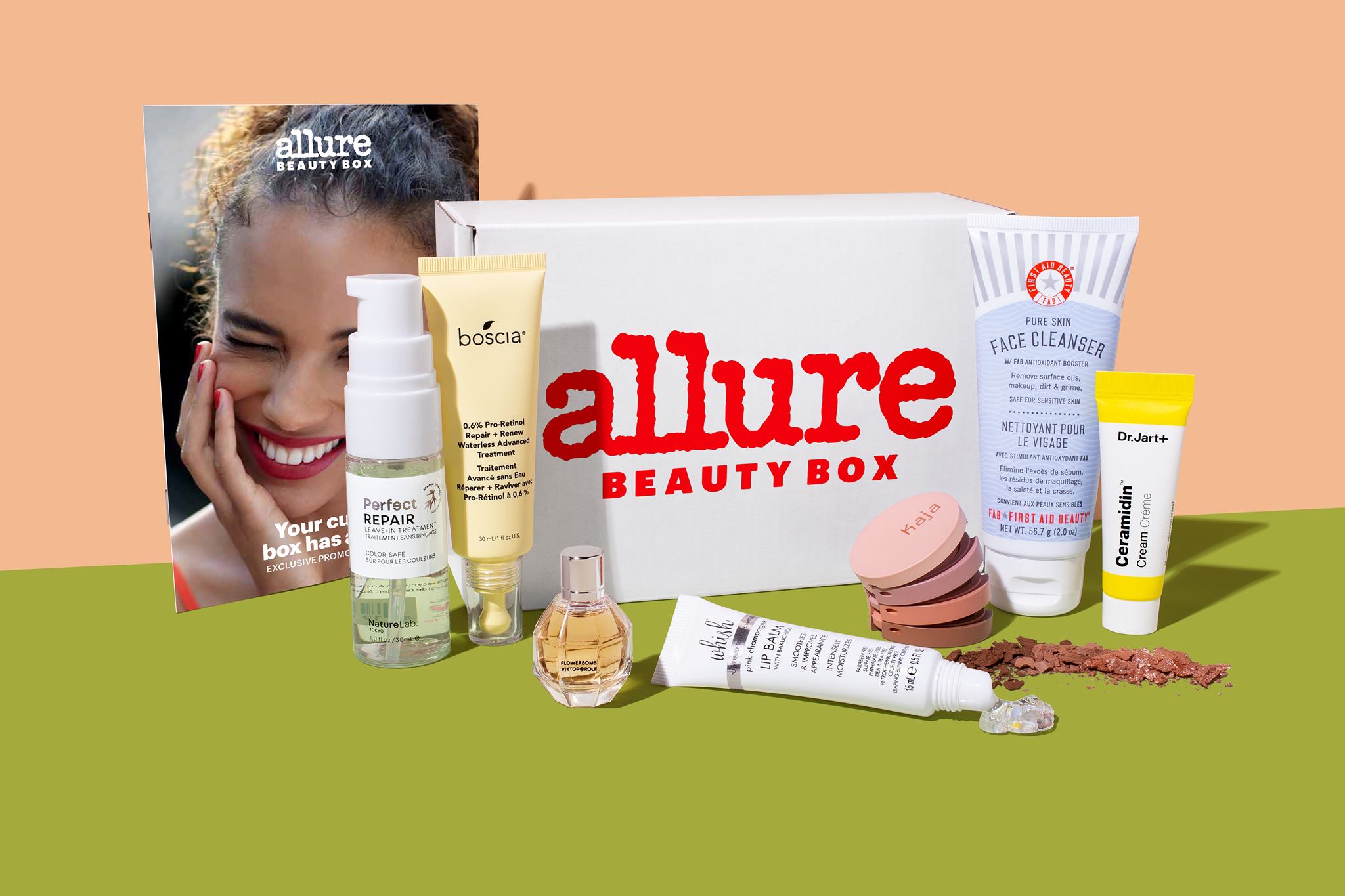 Walking through the world of beauty subscriptions is a fascinating experience, most especially for beauty junkies. And because there are so many subscription options, it can be overwhelming at first. It's a good thing that we know of a great one that offers top-notch beauty products for beauty lovers like you: Allure Beauty Box. This beauty subscription sends editor-approved, expert-tested beauty products to give you the best beauty experience!
Here are a few reasons why Allure Beauty Box is an excellent option for your beauty regimen:
1. Expert-approved products in every box
Allure Beauty Box includes a minimum of 6 hand-selected editor-curated beauty products. Allure editors hand select a mix of luxury and indie brands, ensuring you'll receive a variety of beauty products to add to your daily beauty ritual. They handpick the best in beauty, so you can sit back and relax! Most of them are even Allure-exclusive. Each box also comes with a mini-magazine with product details, tips, and reviews to help you maximize each item.
2. Get at least three full-sized products
Monthly shipments always include at least 3 full-sized products, which only means you'll have an ample supply for your beauty arsenal. Items like sheet masks and makeup brushes won't count as one of the three promised full-sized items. But if your box includes such products, it will be in addition to the guaranteed three full-size! The good thing? No product repeats! It allows beauty lovers to sample new products and enjoy tried-and-true classics every month.
3. A gift with every first box
To keep the beauty box experience more exciting, all new members will receive a special gift in their first month. It could be makeup, skincare, haircare, fragrance, or something else, still editor-approved, valued at $15+. Sometimes, they also send a bonus product (or two) from a mass brand as a gift for loyal subscribers.
4. Price and value
Each Allure Beauty Box comes with a total value of at least $100 for just $23 a month, which is a good bang for your buck! This subscription offers excellent value, and subscribers will have the opportunity to try luxury and emerging brands without paying the full price. Also, the monthly subscription fee includes shipping for all orders within the contiguous US.
5. More member-exclusive perks
You'll also receive exclusive discounts, limited-edition boxes and products, and invitations to exclusive Allure events. You'll have the chance to purchase certain limited-edition boxes and previous boxes until supplies last. Subscribers who sign up for an extended subscription plan can even unlock more savings! Their Refer-a-Friend feature also gives incentives and rewards to subscribers.
Want another reason? Get a FREE new member bonus item with your first box! Deal applies automatically, just use this link to subscribe!
What are you most excited about trying Allure Beauty Box? Share it with us!