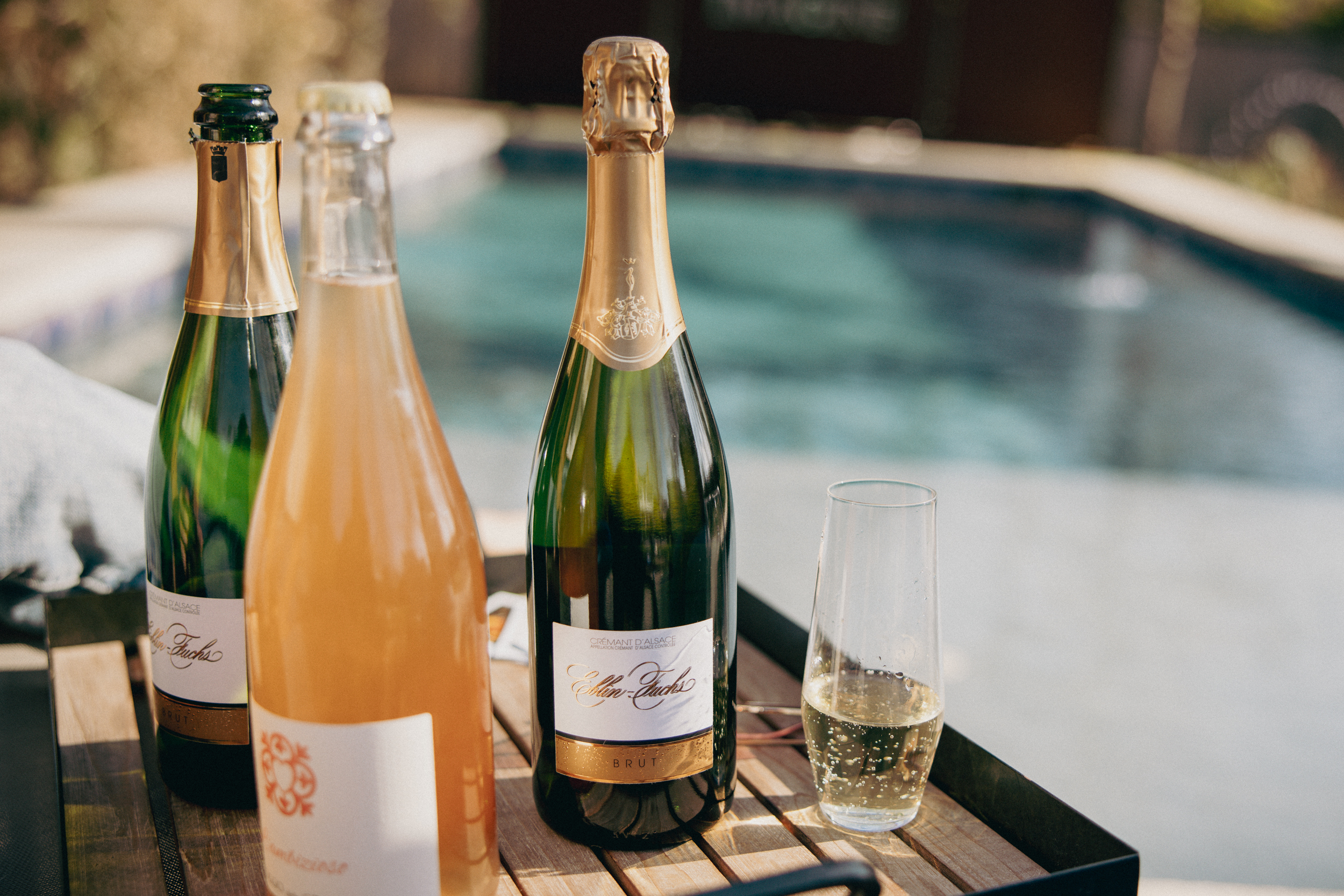 Because Summers are for drinking wine! Dry Farm Wines pure and natural wine club has released a new wine collection – the Sparkling 4th of July Bundle!  This wine bundle comes with 3 natural sparkling wines for $108 (or $210 for 6 bottles), and are perfect to sip during summer cookouts, or watching 4th of July fireworks! Enjoy sparkling wines are organic, sugar-free, and has lower alcohol level.
Add a splash of pizzaz (without the sugar!) to your cookouts, gatherings, or fireworks with a collection of 3 or 6 Natural Sparkling Wines. Keep the party going with our favorite sparkling wine stopper, to keep your bubbles fresh long after opening!
Here's a peek at the Sparkling 4th of July wines:
2020 LA MOSSA DI BAAL CASA DI BAAL Sugar 0.4g/L Alcohol 11.43%: Tastes like Lilacs and white peach with a crisp, scintillating acidity. Pairs with Cioppino, heirloom tomatoes and chilies, salmon and beurre blanc
2019 VINI SOTOCA' MEGGIOLARO Sugar 0.1g/L Alcohol 11.85%: Tastes like Mineral-forward bubbles with a strong personality. Pairs With Classic marinated antipasti like olives and artichokes, sardines over grilled radicchio, or caesar salad
2020 WILD NATURE PROSECCO ROSÉ AZIENDA AGRARIA FIDORA LORENZO Sugar 0.1g/L Alcohol 11.30%: Tastes like Strawberries and simple pleasures with a touch of elegance that brings everything together. Pairs with Raw oysters, a fresh omelette, or fried chicken
Dry Farm Wines offers pure natural wine club memberships for as low as $94 for 3 bottles of wine (available for rosé). Six bottle boxes are $171, and 12 bottle boxes are $323 per shipment. Subscriptions available are Mixed, Classic Reds, Bold Reds, Whites, Rosés, and Sparkling Wines.
DEAL: Not yet a subscriber and want to try pure, natural wines? Get a bottle for just 1¢ with your first Dry Farm Wines club box! Deal applies automatically, just use this link to subscribe!
Every wine is organic/biodynamic, lab-tested, vegan, sugar-free, lower-sulfites, and keto- and paleo-friendly! Because the wines are lower-sulfite and free of additives that might be in other wines, they're less likely to cause a hangover.
Are you getting Dry Farm Wines Natural Wines for Fourth of July?