Fun and reading come hand in hand with Book and Bear, a kids book subscription that sends monthly boxes with great reads and a new plush animal friend to build and other fun surprises. This subscription also comes with an interesting deal on your first box – grab it now and see smiles flash on your kids' faces!
Book and Bear boxes are specially curated to delight children with fun and educational books, the pride of building their own plush animal, and a little extra surprise gift or activity.
DEAL: Get 20% off your first monthly box. Use code HELLO20. (Applies only to monthly plan, not multi-month commitment plans).
Book and Bear is a fantastic surprise for young readers. Monthly boxes are designed to stimulate kids' love for reading and earn more knowledge about their favorite animals. It's a one-of-a-kind animal-reading adventure that they'll surely treasure!
About Book and Bear: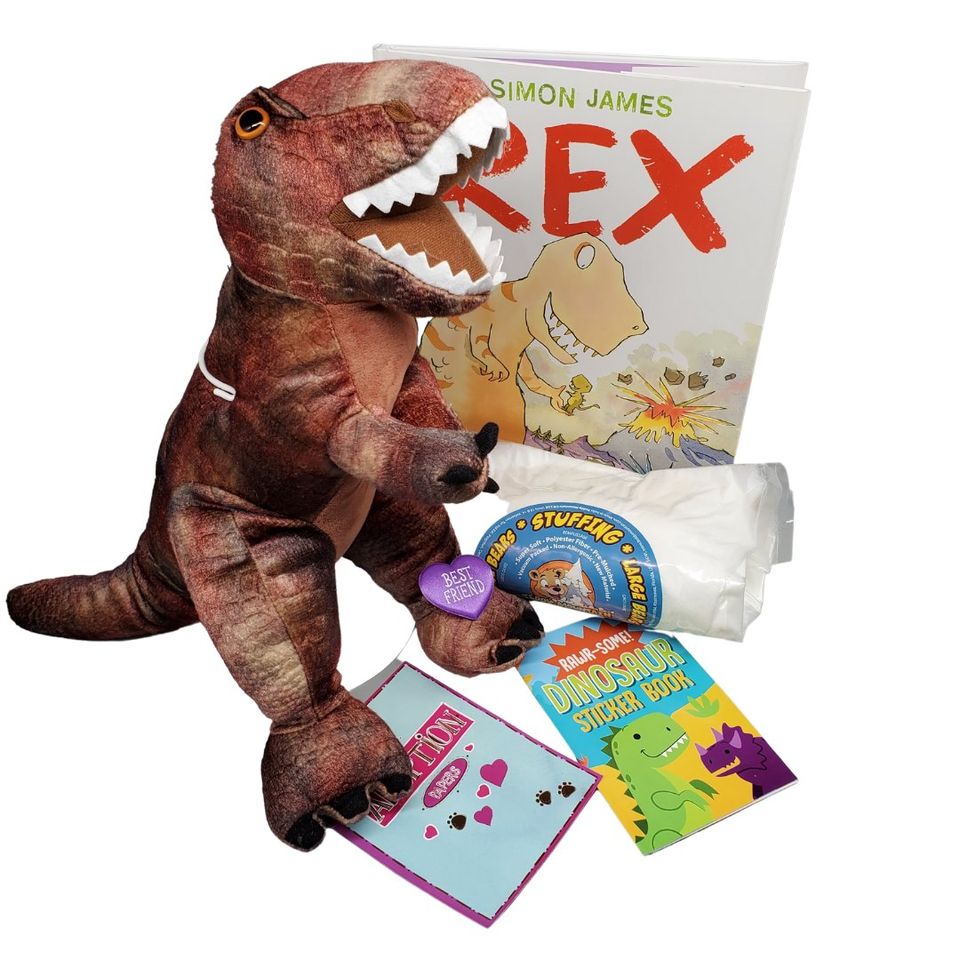 Book and Bear is the only monthly Book Box with a Plush Friend to build yourself!
Book and Bear offers three subscription plans based on your children's ages – Picture Book for Ages 3-7 costs $54.99 a month, Chapter Book for Ages 8+ is $49.99 a month, and Dinosaur 3 Month Set for $51.99. These plans also come with the option to add a second box with a stuffing kit and activities (no book) for an additional fee of $35.
Here are some details on the plans:
Picture Book for ages 3-7 includes a beautifully illustrated hardbound picture book, while Chapter Book for ages 8 and up comes with a chapter book in paperback. The Dinosaur 4 Month Set is a set of boxes that will ignite kids' curiosity to learn more about Jurassic World.
All plans go along with a new plush and a generous amount of soft, cloud-like stuffing. No sewing needed – just zip or Velcro when done for a new plush toy they'll be sure to be obsessed with! Plus, bonus contents: creative craft adventures, including a coloring book, sticker set, or perhaps even another fun toy.
Are you getting Book and Bear?