Want the very best deals on the very best subscriptions and boxes? They're right here!
Whether it's a promo code, free bonus item, or coupon, we are always on the hunt for a great deal for you to try out a new favorite subscription! Whether you're looking for kids' boxes, fashion finds, beauty products, fine wines, delectable snacks, lifestyle items, or home decor, we have the best deals to spice up your subscription experience!
So grab the best deals, promo codes, free bonus items, and discount offers and take advantage of them to save more bucks and time! It's your pass to some great goodies and experiences!
Still want more? Check out the newest subscription box deals!
---
Allure Beauty Box has new free gifts and discount with subscription for June 2022!
New members will get their first monthly box for just $15+ FREE Laruce Three Piece Editor Brush Set and a full size Full Size Sunday Riley 5 Stars Retinoid + Niacinamide Eye Serum! Use the coupon code VIP15 at checkout. Be sure to scroll down here and check that this offer is still available.
GET FREE Gift and $15 box Allure Beauty Box!
---
Hold on to your mutts! Barkbox has a new deal for a FREE extra toy in every box! Plus, get the Jurassic World-themed box!
BARK and Jurassic World have teamed up for an adventure 65 million years in the making. In dog years, that's…really really long ago. To celebrate, we've brought your dog a cargo of our favorite dinosaurs, and get an extra toy on us every month.
Get a FREE Toy in EVERY BOX when you sign up for 6 or 12 month BarkBox! Just use this link to subscribe to BarkBox – no coupon code needed! Ends 6/26.
OR get a FREE month on a 6 or 12-month subscription when you sign up for BarkBox with this link. See all our Barkbox Reviews to find out more about this great dog subscription box!
---
RocksBox has an amazing exclusive offer for Hello Subscription readers to try out their jewelry rental subscription!
Get your first month FREE! Use the coupon code MOMMYSPLURGEXOXO to get the deal!
---
Travel the globe through coffee with Atlas Coffee Club, a regional coffee subscription! This subscription starts at $9 per month ($14 for the full bag), and includes single origin coffee that's definitely not available at your store. Each 12 ounce bag brews about 30 cups of coffee, and you'll get a postcard from a new country each month, and tasting notes and brew tips. Want to try their subscription? They have an exclusive coupon for Hello Subscription readers!
Get 50% off on your first subscription purchase! Use the coupon code HELLOSUBSCRIPTION50 at checkout.    
Get 50% off at Atlas Coffee Club!
With Atlas Coffee Club subscription you'll be zig-zagging across the equator to discover the world's best coffee, from Papua New Guinea to Peru, Burundi to Brazil...There are over 50 countries to explore and they all have different stories to share and flavors to discover! When you sign up, choose whether you'll receive a single ($14, 12 oz), double ($28, 24 oz), or half ($9, 6 oz) bag of global coffee every two or four weeks, plus your roast preference and whole bean or ground.
---
Beauty Pie has a great offer on their monthly beauty memberships! Beauty Pie offers luxury beauty products without the luxury beauty prices, 365 days a year, without an added fee from middlemen or retail stores!
For a limited time only get your two months free when you become a BEAUTY PIE member today! Shop high-quality skincare from Switzerland and Japan, deluxe Italian makeup, French candles and fragrance, expertly formulated supplements at discounted prices when you become a member!
First TWO Months FREE at Beauty Pie!
After your trial, you'll be charged $59 per year. Visit Beauty Pie to get this deal, or read on to see more about Beauty Pie or check out this review to get a complete walkthrough!
Insider Tip: The Beauty Pie super gentle encapsulated slow-release Retinol products are Paula's Choice dupes!
Membership includes access to Insider Prices (up to 75% off everything, every day), Bonus Days, Wild Card Days and Special Events, Members-Only Masterclasses with Industry Experts, and more!
Are you testing out Beauty Pie? 
---
Try a modern way to shop for, cook, and love healthy food and knock hours off your weekly shop! Hungryroot, a personalized grocery delivery service, has a great offer to refill your fridge with healthy groceries - everything from fresh produce to premium proteins!
Get FREE Almond Chickpea Cookie Dough, Fresh Veggies, or a Premium Protein FOR LIFE! Plus, get 40% off your first $99+ order!
Just visit Hungryroot here to sign up and choose your FREE Gift For Life at the selection page - no coupon needed. Your discount on your first $99 order will automatically apply at checkout.
Hungryroot is a personalized grocery service that makes it easy to eat healthy. Fill out the grocery and cooking habits quiz, then each week, they send you a curated delivery of healthy foods and and recipes that can help you use them. Hungryroot's selection is rotating, so there's always something new to try.
---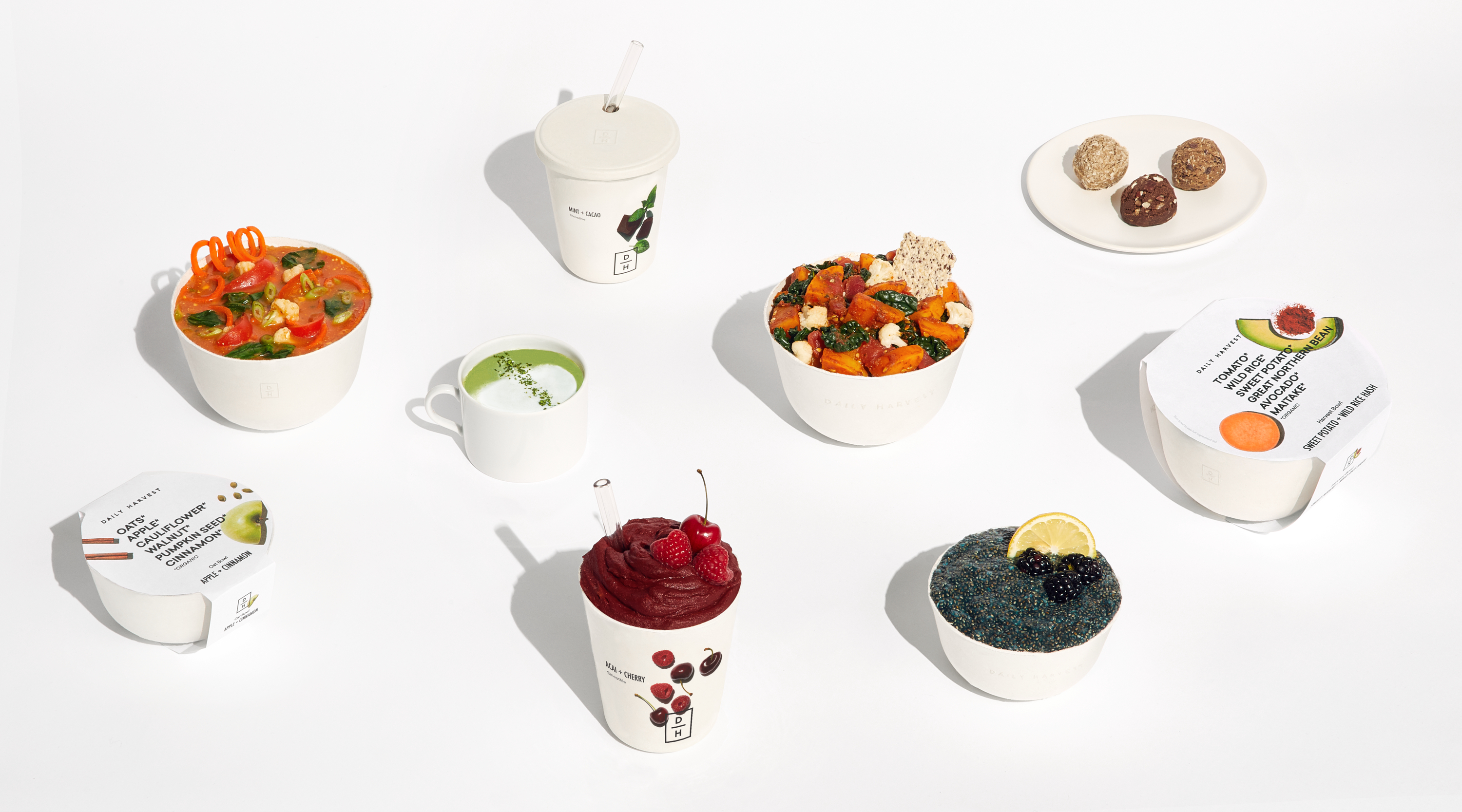 Daily Harvest delivers thoughtfully sourced, chef-crafted foods to your door, all built on fruits and vegetables and ready to enjoy in minutes.
Daily Harvest healthy food subscription has an exclusive coupon for Hello Subscription readers to save up to $40 off on your first order! That's $25 off on your first 9-item order, $30 off on your first 14-item order, and $40 off on your first 24-item order!
Use this link and use the coupon code HELLOSUB at checkout.
Get Up To $40 Off At Daily Harvest!
Daily Harvest offers a wide range of thoughtfully sourced food – Ice Cream Scoops, Flatbreads, Harvest Bowls, Almond Milk, and a lot more. There are three plans available: 9, 12, and 24-item box with price starting at $5.99 per item. You'll save more when you grab a 12 or 24-item box – that's $10 discount when you order a medium 12-item box, and a $25 discount when you order a large 24 item box! Check out our Daily Harvest reviews to find out more!
---
The ButcherBox FREE Bacon Deal is back that will gift you FREE BACON IN EVERY BOX! 
 (Sorry, we get excited about bacon)
ButcherBox is giving away FREE BACON FOR LIFE in every box that you get during the life of your subscription- their biggest promo ever! No coupon needed – just use this link to activate the offer! (you won't see this offer on the ButcherBox homepage!). Ends 10/14.
*For Life - for the lifetime of their ButcherBox subscription
Check out all our ButcherBox reviews to find out more about one of our favorite subscription boxes!
---
---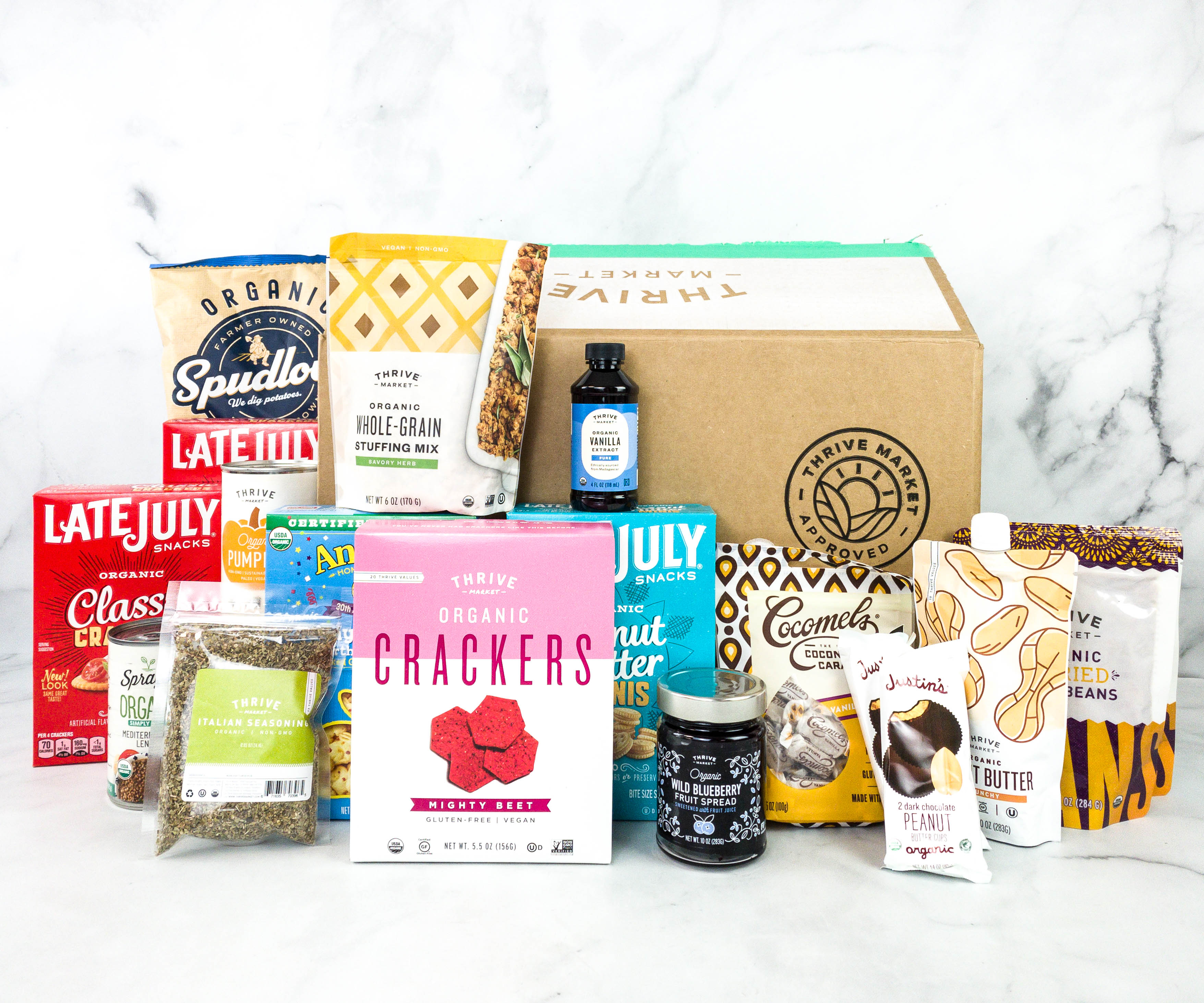 Thrive Market has a hot coupon to try out their shopping membership that makes healthy living easy! With a Thrive Market membership, you can buy healthy food from top-selling, organic brands at wholesale prices. That includes items that are great for special diets, like paleo and keto, vegan and raw! Whether it's everyday cooking basics, healthy snacks, or special and gourmet goodies, they have everything you need to improve your healthy grocery shopping habits.
Get 40% off your first order, plus, get a FREE gift when you sign up for an annual Thrive Market membership! Use this link to checkout - no coupon needed. Gift offers may vary.
---
Bespoke Post has a great deal for new subscribers to their box of cool artisan goods and gear for guys.  (Salud An authentic margarita experience, straight from Mexico, shown above!) Bespoke Post boxes are $45 for members, and you'll get a box selected for you each month based on your preferences - but feel free to swap it out for another of their monthly selections! You can check out their current box lineup here.
Save $9 on your first box in a Bespoke Post subscription! Use this link to get started and use the coupon code FREEBEER!
---
Noggin kids learning app from Nick Jr. has a great deal to get you started with an edutainment subscription every preschooler wants! Designed for kids age 2+, Noggin helps kids learn math, science, music, in a fun and entertaining way, by featuring Nick Jr characters that kids know and love, like Peppa Pig, PAW Patrol pups, and more!
Get your first 2 months for just $0.99 per month, instead of $7.99 per month! Use this link to sign up, no  coupon needed.
---
Good news for dog parents! The Farmer's Dog, a subscription service that delivers fresh and healthy food for dogs has an amazing deal for you. You can let your pups enjoy fresh food without any preservatives and are made with human-grade ingredients without the hassle!
Save 50% off your first purchase! No coupon code needed, just use this link to sign up for vet-developed fresh dog food!
The Farmer's Dog subscription, created by two dog owners themselves, promises to deliver balanced, freshly made pet food with simple recipes, guided by science, and driven by love. Plans start at $2/day and include free shipping. Each dog is different, so full-meal pricing will depend on a variety of factors — age, weight, activity, and more.
Get started with The Farmer's Dog!
---
KiwiCo has an amazing deal for first-time subscribers on their fun STEAM-inspired projects for every age! It is important for kids to develop self-confidence and have initiative as early as possible. With KiwiCo's crates, kids can learn while having fun with high-quality materials and the activities designed appropriately for them. Innovate your kids' usual playtime with a KiwiCo subscription.
Save 30% off your first box on KiwiCo Crate subscriptions - Kiwi Crate, Koala Crate, Doodle Crate, Tinker Crate, Panda Crate, Atlas Crate, Yummy Crate, Eureka Crate, or Maker Crate! Deal applies automatically, just click here!
Your first box will be $16.76 - there's an additional cost for Eureka Crate and Maker Crate.
With this deal, you can enjoy as MANY lines as you want! There is something for your cute little infants with Panda Crate and for your toddlers with Koala Crate. While Doodle Crate and Maker Crate is a perfect combination for young artistic minds. Tinker & Doodle also make a GREAT pair! Indeed, there is something for every age with KiwiCo's crates whether your kids love science, technology, mathematics, arts, or engineering.  Learning happens when kids feel empowered that is why every crate is carefully curated by child development experts and is always tested by kids.
---
Hello Bello, a premium diaper, baby, and family bundle subscription company, has a great deal for new subscribers on their Diaper and Wipes bundle!
Get 30% off your first Diapers and Wipes Bundle! Plus, get a FREE Bonus Item + FREE Shipping! Just use this link and coupon code DIAPERS at checkout.
Get 30% off and more at Hello Bello!
Hello Bello offers premium baby, toddler, and personal care products besides diapers and wipes. They also have vitamins, body care products like lotions, sanitizer, sun screens, shampoo, conditioner, as well as home care products like multi-surface cleaner, laundry detergent, and more! See what we think of the Hello Bello products!
---
Feeling crafty? Get started with one of Annie's Kit Clubs that inspire and delight!
Annie's Kit Clubs has a great deal for all of their crafting clubs - try your first month half off!
Get 50% off your first month's kit on any clubs! Use the coupon code SHARE50 to grab this deal!
---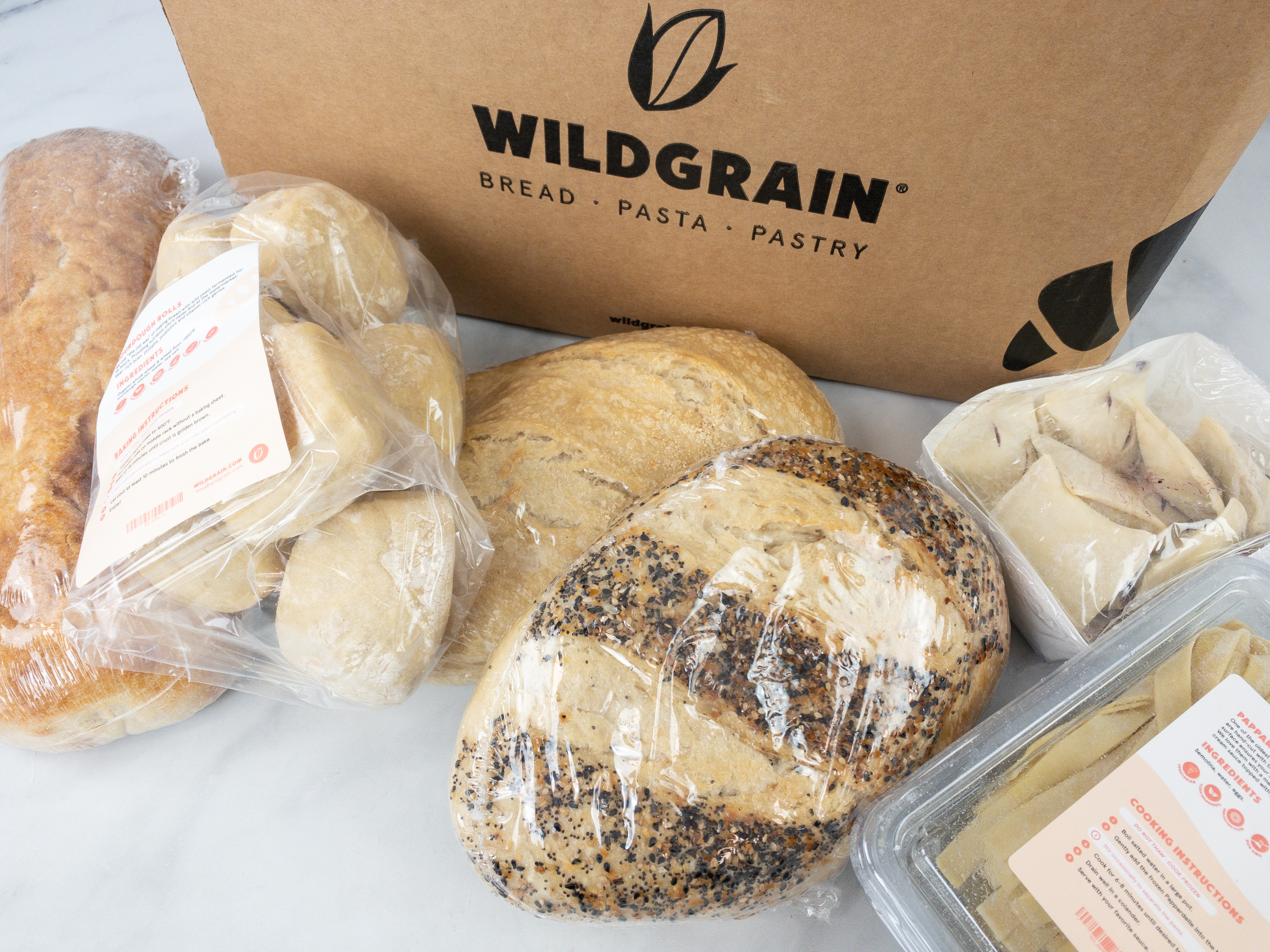 Wildgrain has an exclusive deal for Hello Subscription readers for their bake-from-frozen subscription box for breads, fresh pastas, and artisan pastries. All of the Wildgrain products are baked within 30 minutes (no thawing!) and are made with clean ingredients. Wildgrain bread, pasta, and pastries subscription is $89 per month that sends healthy ready-to-bake goodies. For every Wildgrain subscription, they also donate 6 meals to The Greater Boston Food Bank.
When you subscribe to Wildgrain choose from the mixed box - bread, pasta, and pastries - or the bakery box - pastries and bread!
Get $30 off your first box + FREE Croissants in every box! Use the coupon code HELLOSUBSCRIPTION at checkout.
---