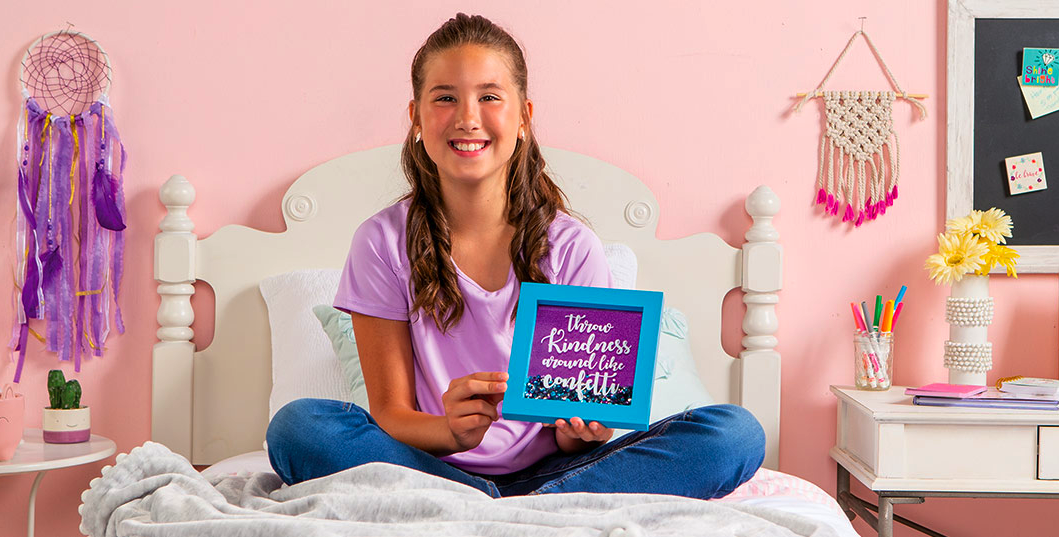 Looking for a way to help spark creativity and pass on the love of crafting to young girls? Annie's Creative Girls Club, a monthly crafts subscription box for girls ages 7-12, has a great intro offer to grab two fun craft kits for tweens for less than $8 apiece!
When you sign up, they will send TWO craft kits each month, which are filled with materials and instructions for new creative projects – from dainty room decors to pretty tote bags and more! This craft subscription is also a great way to introduce young creatives to a variety of crafting techniques and skills, which they will be able to use in future projects and ventures.
Get 50% off your first month – that's two craft kits for less than $16! Use this link and coupon code SHARE50 to grab this deal! Also works on all of the rest of Annie's Clubs. That makes your first kit $9.99 + $5.95 shipping for a total $15.94 plus tax shipped!
Get 50% off at Annie's Creative Girls Club!
Annie's Creative Girls Club is $19.98 per month + $5.95 shipping and will include 2 craft kits, tutorial videos and instructions.
What's in every Annie's Creative Girls Club kit? Girls will receive project materials in their kits, along with easy instructions and clear step-by-step photos so they can jump right in. There will be two new projects each month, teaching girls useful crafting techniques and giving them a sense of accomplishment after every project.
Annie's Creative Girls Club is a kid-friendly and engaging creativity booster. Projects are designed with kids in mind! Everything is easy to make, fun to do, and perfectly suited for young creatives. Whether they're already keen on trying creative projects at home or they're simply looking for something fun to do in their spare time, these kits are perfect for them.
From scrapbooking to beading to soap-making, kids will be introduced to a variety of art and crafting techniques on a monthly basis, opening them up to a whole new world of creativity. Some projects also involve painting, stitching, and paper crafting!
What do you think of Annie's Creative Girls Club?