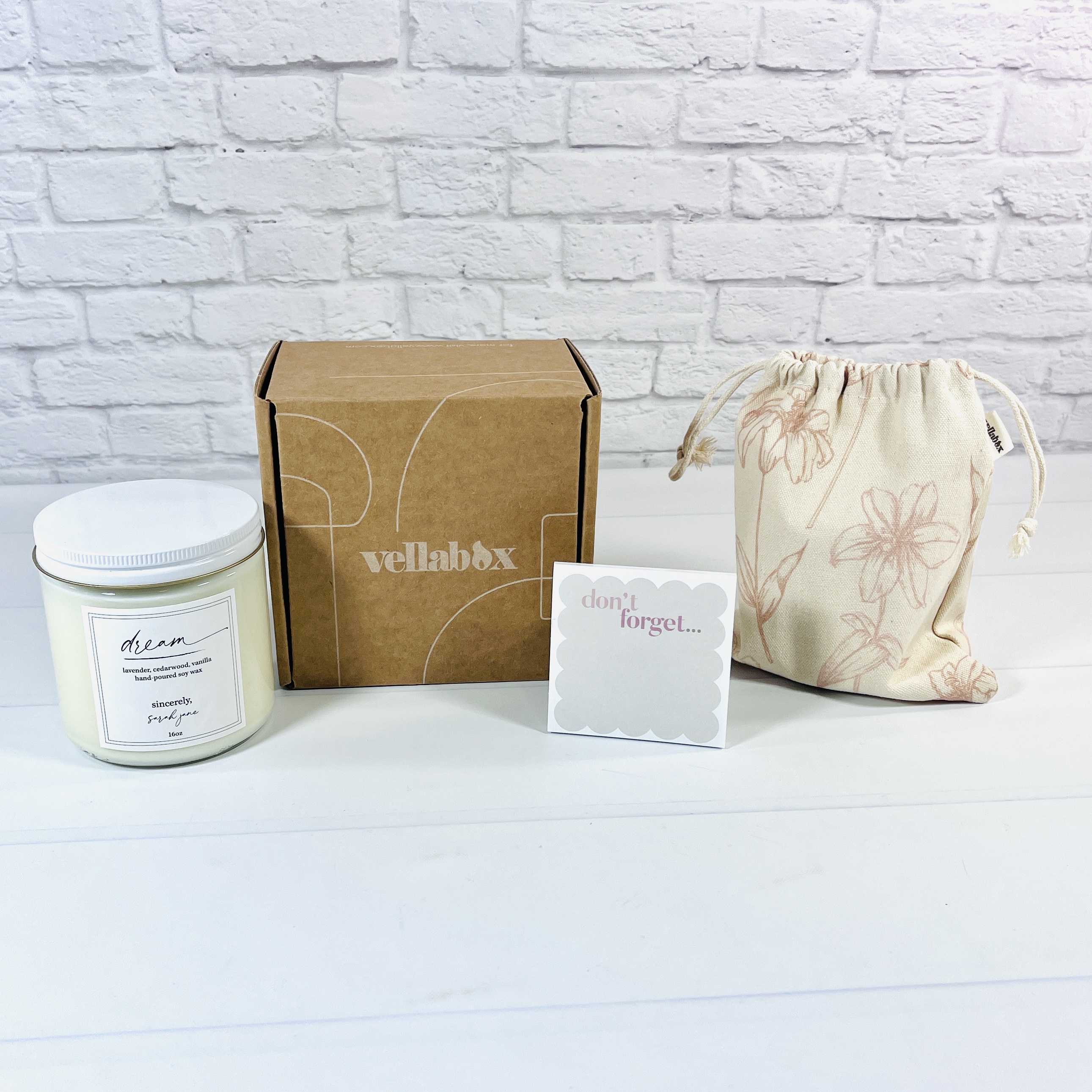 The May Vellabox contained one of three different candles and I received the fragrance for those who appreciate floral notes in their candle! I also received a helpful bonus item. I am reviewing The Vivere Box, which comes with a 16 ounce candle and is $38 a month.
DEAL: Save 50% on your first box! Use coupon code HELLOSUB50.
The candle comes in a reusable bag, which can hold jewelry or other small items.
Sincerely, Sarah Jane Dream Soy Candle ($35) The main scent notes in the scent Dream are lavender and vanilla. There are a few more fragrance notes in there such as bergamot and cedar but I think the lavender really comes through but it is a natural kind of fragrance that isn't overwhelming. I think overall this reminds me of a London Fog tea latte thanks to the bergamot, lavender, and vanilla. The scent while burning was noticeable from the other room but not so strong as to make me feel icky.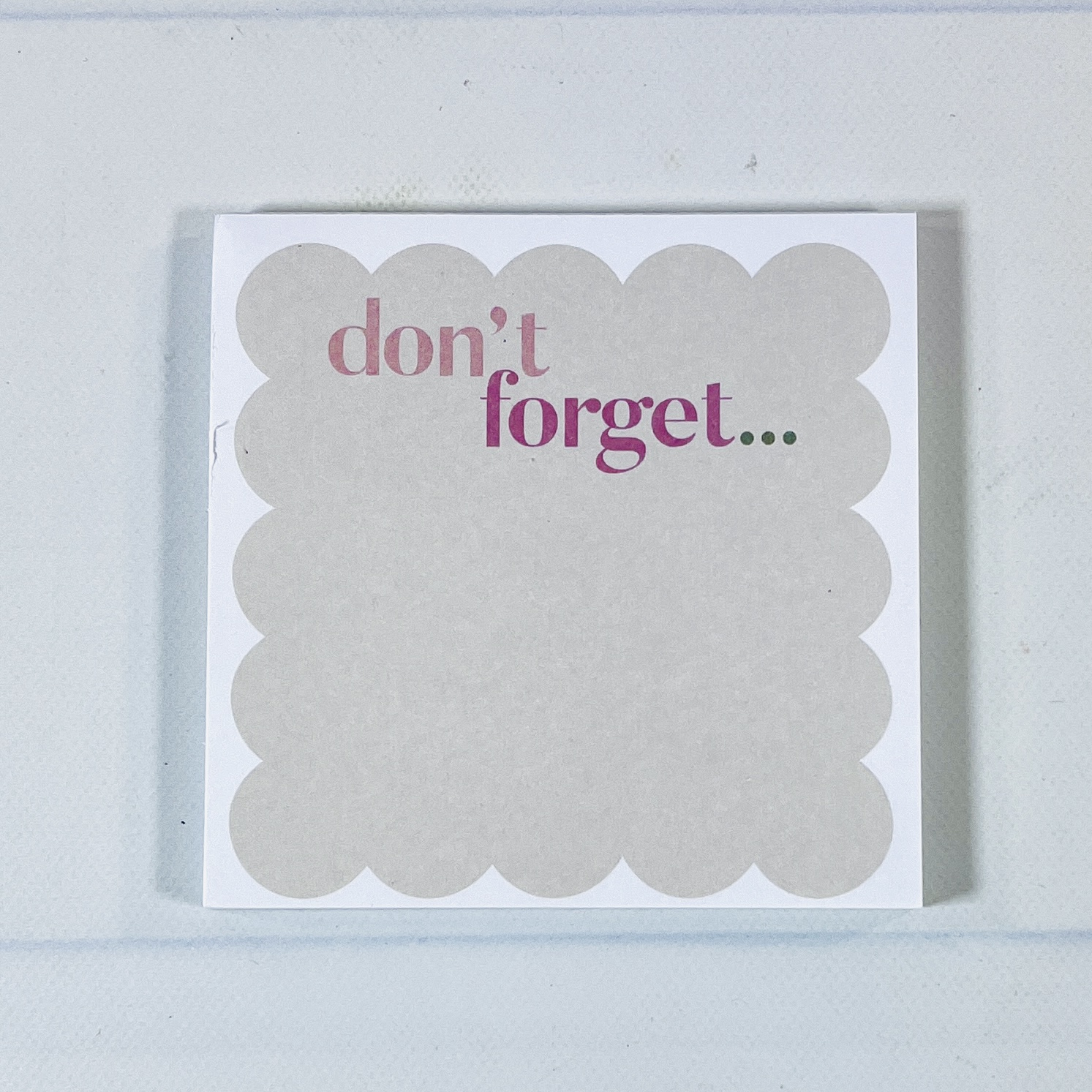 This month's bonus gift comes from Joy Creative Shop! Along with their candle, subscribers will receive a "Don't Forget" scallop notepad set ($12+ value). This is similar to a sticky note but without the sticky. It measures 3″ x 3″ and has, I don't know, 30 pages? I didn't count them all.
I have been enjoying this candle from Sincerely, Sarah Jane and Vellabox! The scent is more natural, less perfumed than some brands and I think it's perfect for this time of year. It had a good throw and smelled lovely while it was burning. The notepad was pretty, but pricey for what it is. I would feel comfortable buying a candle from the featured brand in the future.
Below is the info card plus a box opening picture.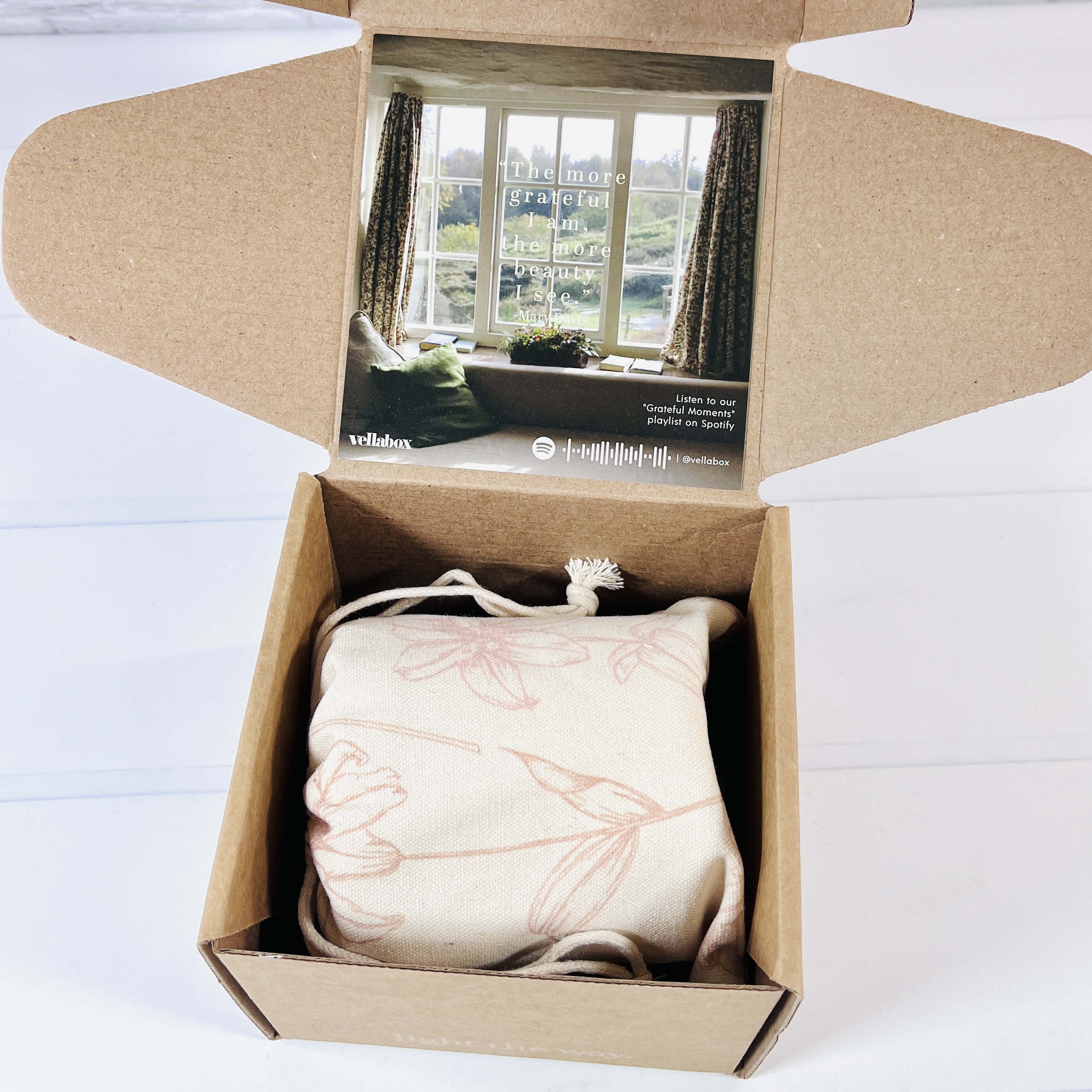 Vellabox is a monthly natural candle subscription box. The candles are always in seasonally inspired scents and are created by the finest American artisans. Each box features a different candle brand. The candles are from small businesses and are made of all-natural wax, cotton braided wicks, and premium fragrance oils. Vellabox also includes a surprise lifestyle gift in every box. There are three boxes to choose from based on size. When you sign up for Vellabox, you need to choose which size candle you prefer and you can also pick the scent group you prefer. You can choose from The Lucerna Box ($18) which includes a 4 oz candle monthly, The Ignis Box ($28) with an 8 oz candle monthly, and The Vivere Box ($38) with a 16 oz candle monthly. Each level receives a bonus lifestyle gift and shipping is included to the US, and all have great discounts for longer-length plans.
The Vellabox candle subscription box made the list in our 2022 readers' choice picks of best home and decor subscription boxes and as a favorite affordable subscription!
What do you think of this box?