Taste the World – with a subscription box!
Universal Yums has a great deal to sign up for their around the world snack subscription box with a delicious and unique variety of snacks from a new country each month. Each box also comes with an interactive guidebook to steer your adventure – including trivia, games, recipes, culture, and more!
Get $5 off your first box when you sign up for a Super Yum Box subscription! No coupon code needed, just use this link to subscribe!
Every month explore a new country's culture, history, music and most importantly: food! You'll find dozens of new flavors and taste experiences in every box, plus a fun booklet with highlights from the featured nation. Each box includes a mix of sweet and savory snacks with unique flavors and spices. You can join the adventure and vote for your favorite snacks, too! It makes an amazing gift, a unique family experience, or just a fun movie night treat.
See all our Universal Yums reviews to find out more about this subscription!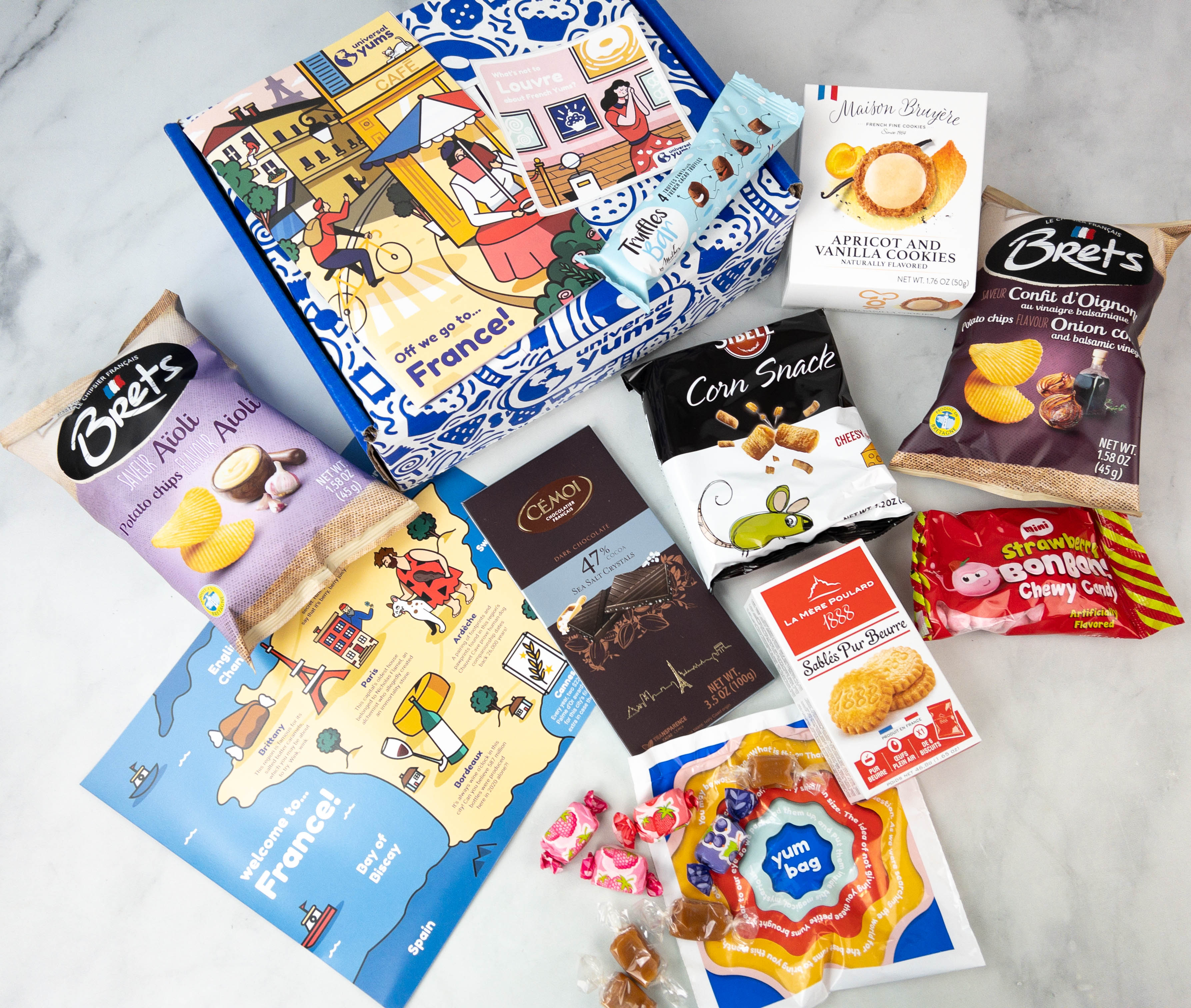 Universal Yums offers their taste experience in three box sizes:
Yum Box – 5-7 snacks plus a 12-page booklet for $17 a month
Yum Yum – 10-12 snacks plus a 16-page booklet and other bonus content for $29 a month
Super Yum Box – 18-20 snacks plus a 16-page booklet and other bonus content for $45 a month