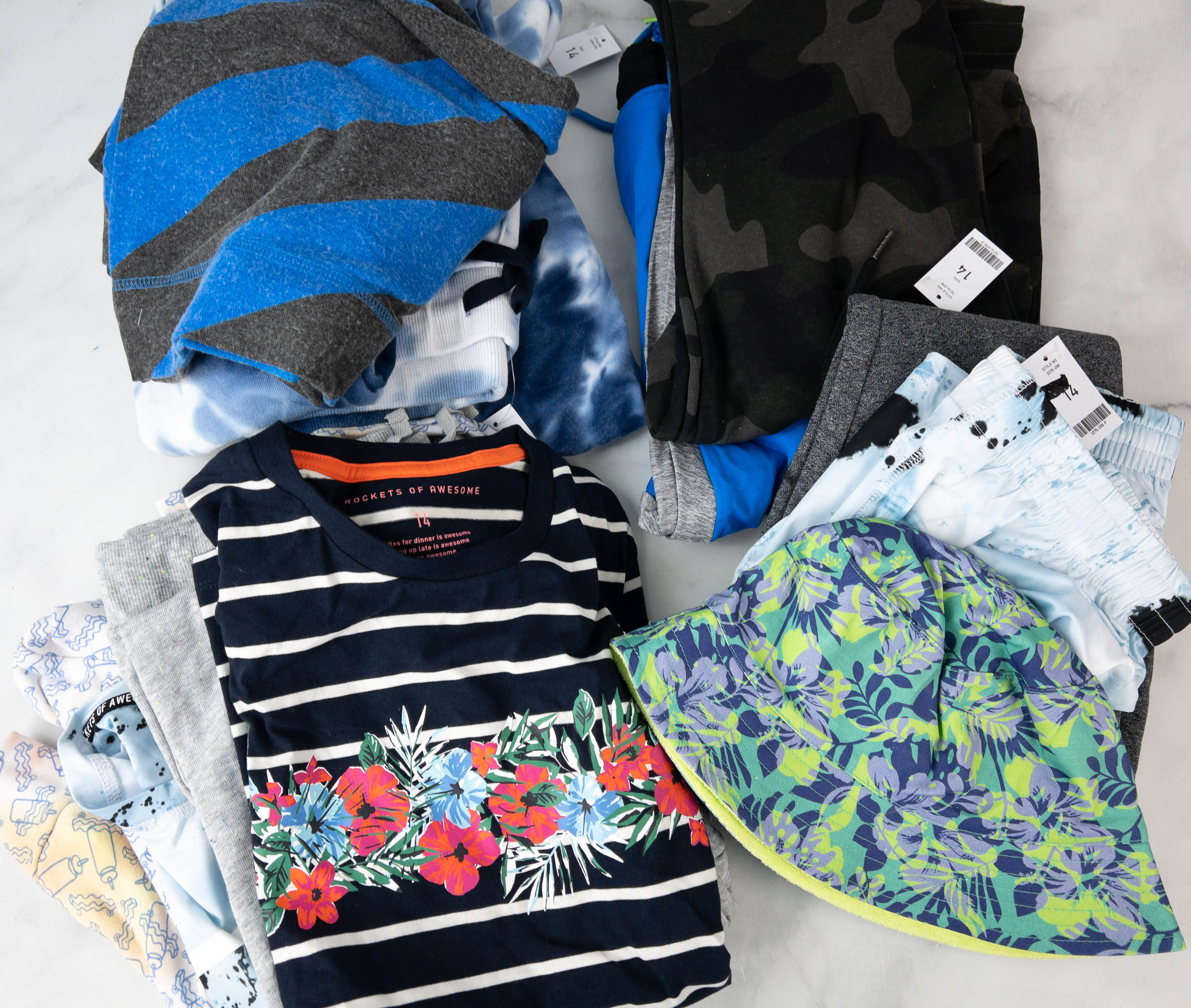 New clothing items from Rockets of Awesome have arrived for my super awesome little guy! Spring is here, and it's just the perfect time to update my son's wardrobe. Over the winter he sprouted, and we realized that none of his clothes fit. Rather than shop for all-new gear, I opted for a big box from Rockets of Awesome. From soft tops to perfectly fitting bottoms, the items we received are great to wear for casual spring days!
Before shipping, we received a style preview. My son noped out on maybe one item, but otherwise he liked everything that was selected. It took us just a few minutes to get a fresh box of clothes (much longer to clean out his closet!).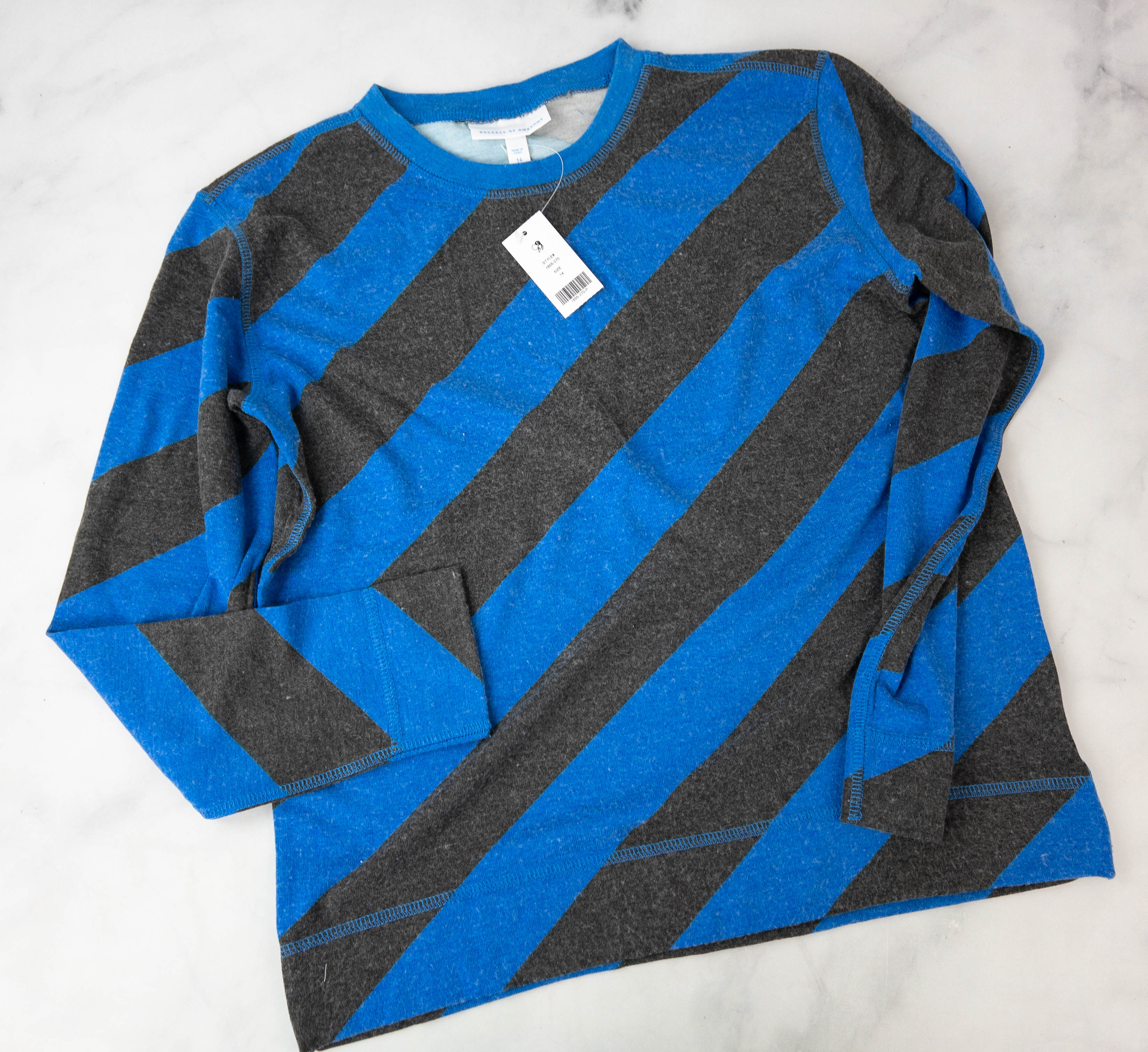 To kick off the box, here's a long-sleeved top made with soft fabric. Diagonal Stripe Crazysoft Crew Electric Azure ($17.88) is a perfect addition to my son's wardrobe to keep him warm and comfortable, especially during the transition from winter to spring. It's breathable and lightweight, and my son likes the colorway as well.
My son is always happy to receive new jogger pants! From this box, he received Camo Joggers Jet Set ($17.88) and the Active Expedition Joggers Electric Azure ($18.98), which can be paired with either short or long-sleeved tops.
The camouflage jogger has a striped detail on the left leg, as well as a bright green drawstring on the waist that is easy to adjust. The other jogger is in bright blue, with a black waistband and zipped pockets on each side that adds detail to the pants.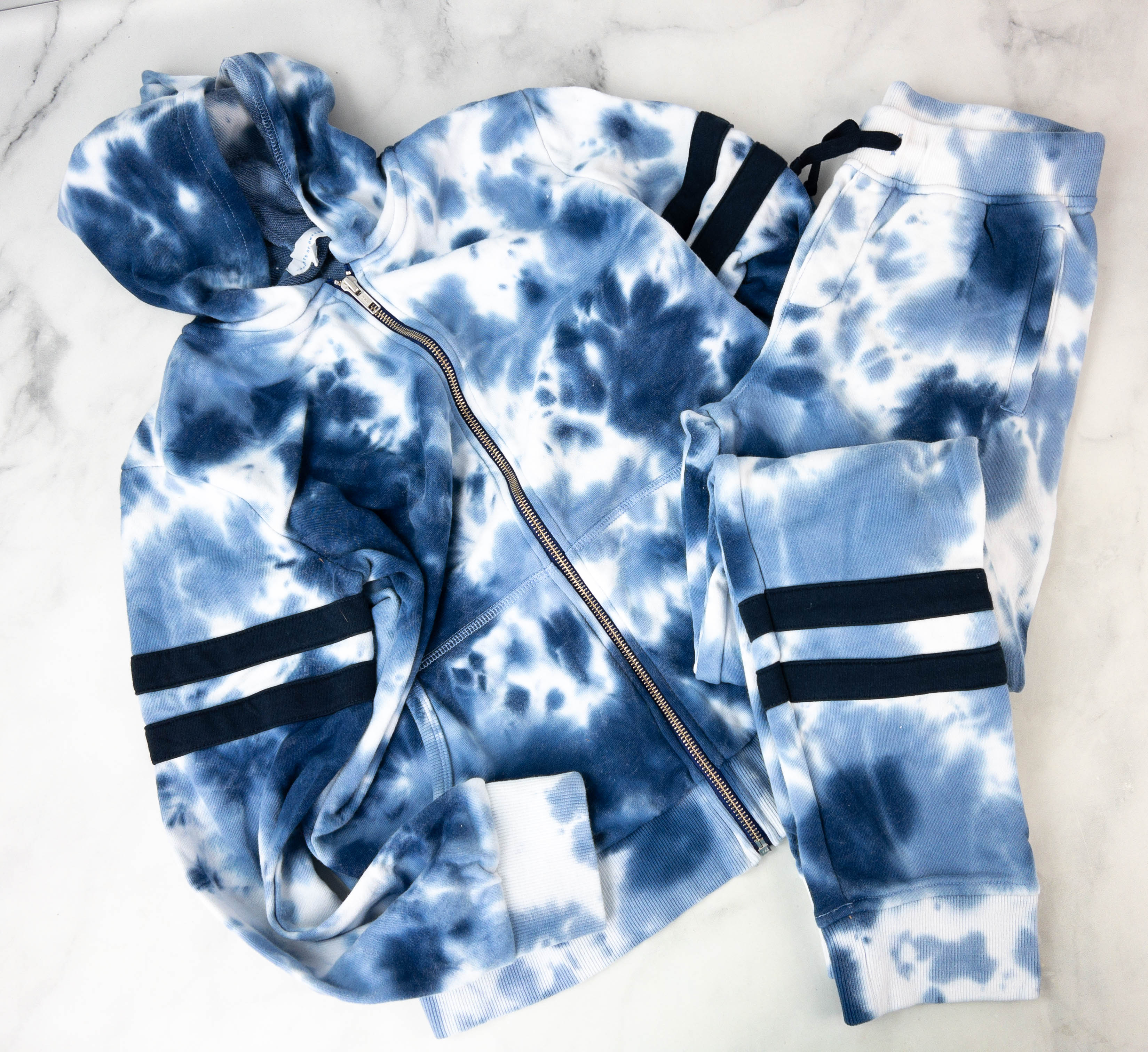 There are also coordinating clothes in my son's box! The Tie-Dye Full-Zip Sweatshirt Electric Azure ($20.08) features a hood that's perfect in style, a varsity detail on each arm, and ribbed cuffs and hem. The tie-dye effect in electric blue looks great! It matches with the Varsity Comfy Jogger Electric Jogger ($17.88), which has an adjustable drawstring on the waist. Both are soft to the touch. This pair makes the perfect outfit for relaxing at home or taking a stroll outdoors.
Here's another bunch of spring-ready tops! French Fry Skateboard Hoodie ($18.98) has candy colors, with a tie-dye twist of pink and yellow over a white base. Looking at it closely, the print even features French fry skateboards and bottles of ketchup all over! There's also a Floral Striped Tee ($13.48), featuring white and navy stripes with flowers on the chest part. It's made from 100% cotton, and it's soft and breathable as well.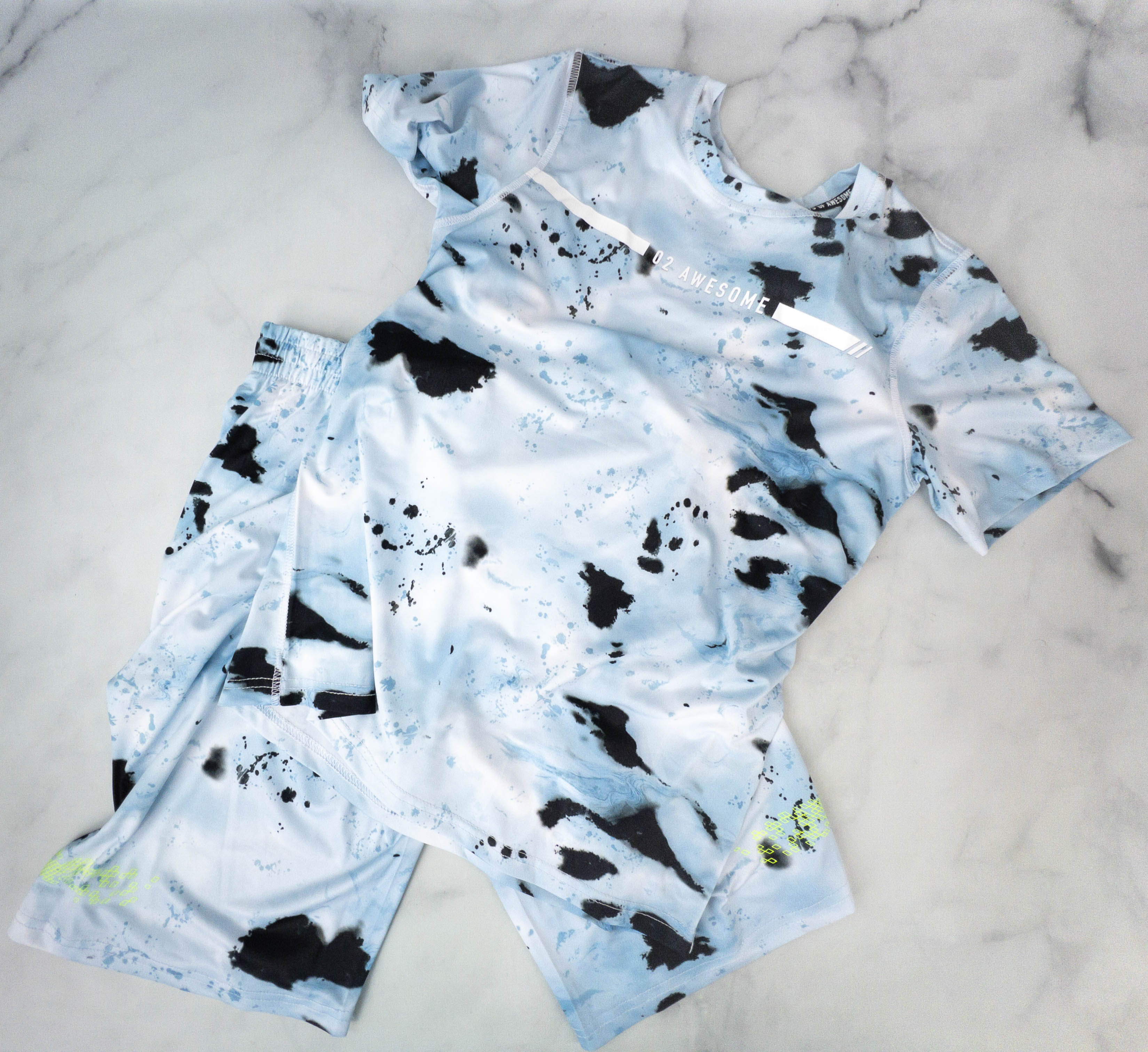 Tie-Dye Active Tee Airy Blue ($13.48) is a light blue round neck tee with a white print over the chest that reads, 02 Awesome. This cool t-shirt has a black tie-dye pattern as well. To pair with it is the Tie-Dye Active Short Airy Blue ($16.23), a tie-dye short with a comfortable fit and an elastic waist that does not restrict my son's movement.
There's another jogger in the box: the Confetti Jogger Heather Fog ($17.88)! It appears simple in plain light grey, but if you look closely, you'll see tiny confetti details in blue, teal, and lime green. This jogger has pockets on each side and a drawstring waist so my son can adjust the fit.
To complete the look, Rockets of Awesome also sent a Reversible Bucket Hat Green Gecko ($10.73)! It has a fresh floral design on one side and yellow on the reverse side. This is ideal to wear in spring and even in summer, such a stylish way to keep him protected from the rays of the sun!
The whole box is brimming with comfortable and stylish clothing for my son! There are two sets of coordinates in the box, and he's excited about going out wearing them. The electric blue colors and tie-dye twists on the clothing matches his fashion sense! All in all, it's a well-curated box of clothing must-haves for the coming season. The best thing about this clothing subscription for kids? You only need to pay for what you keep, and shipping is free both ways! You can also keep the entire box for a discount!
The clothing items were carefully wrapped in a silver wrapper to keep them from falling out or even getting damaged during shipping. Quarterly boxes also include a mailer for your returns, or for sending back old clothes for credits. Here's a look: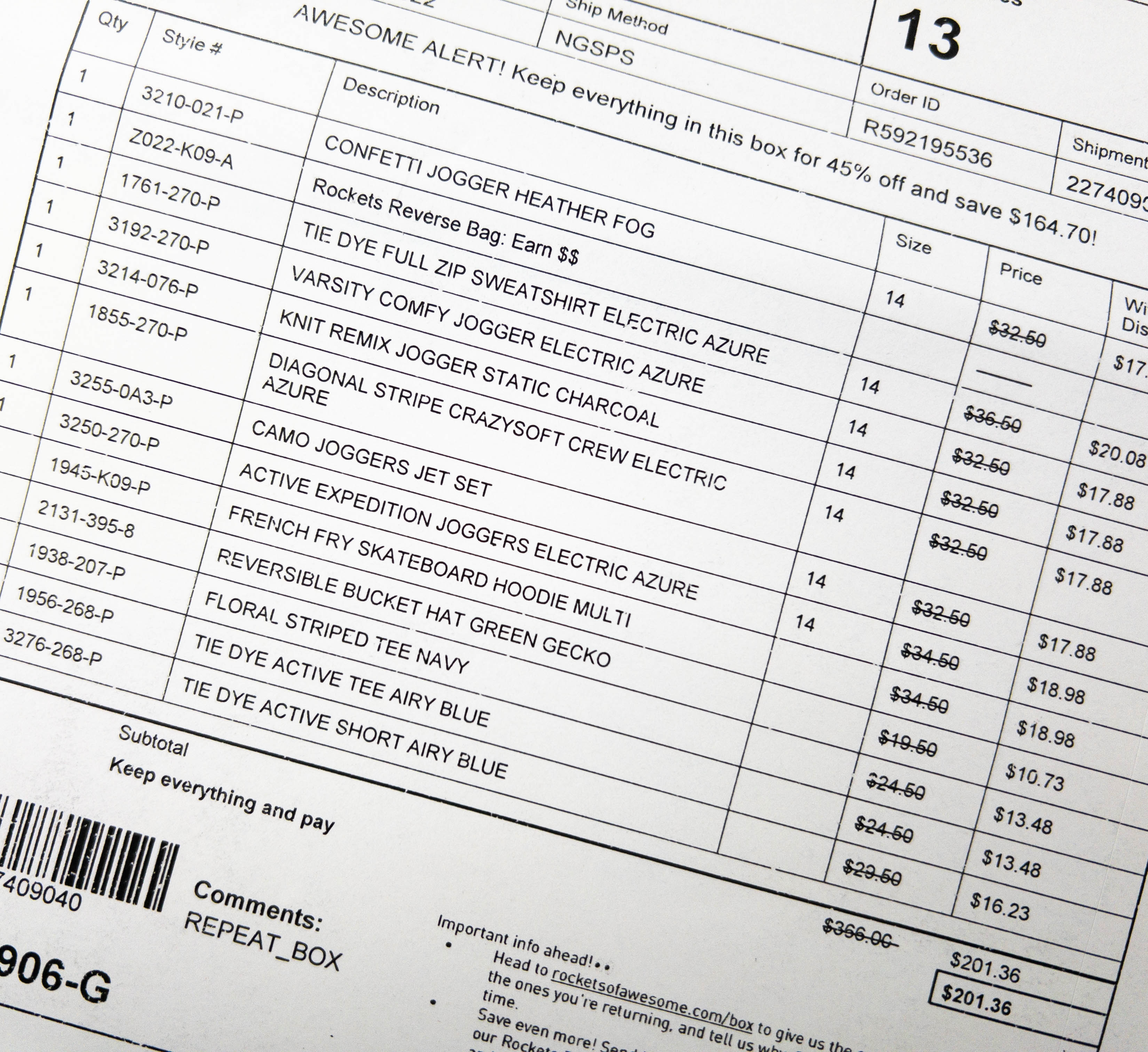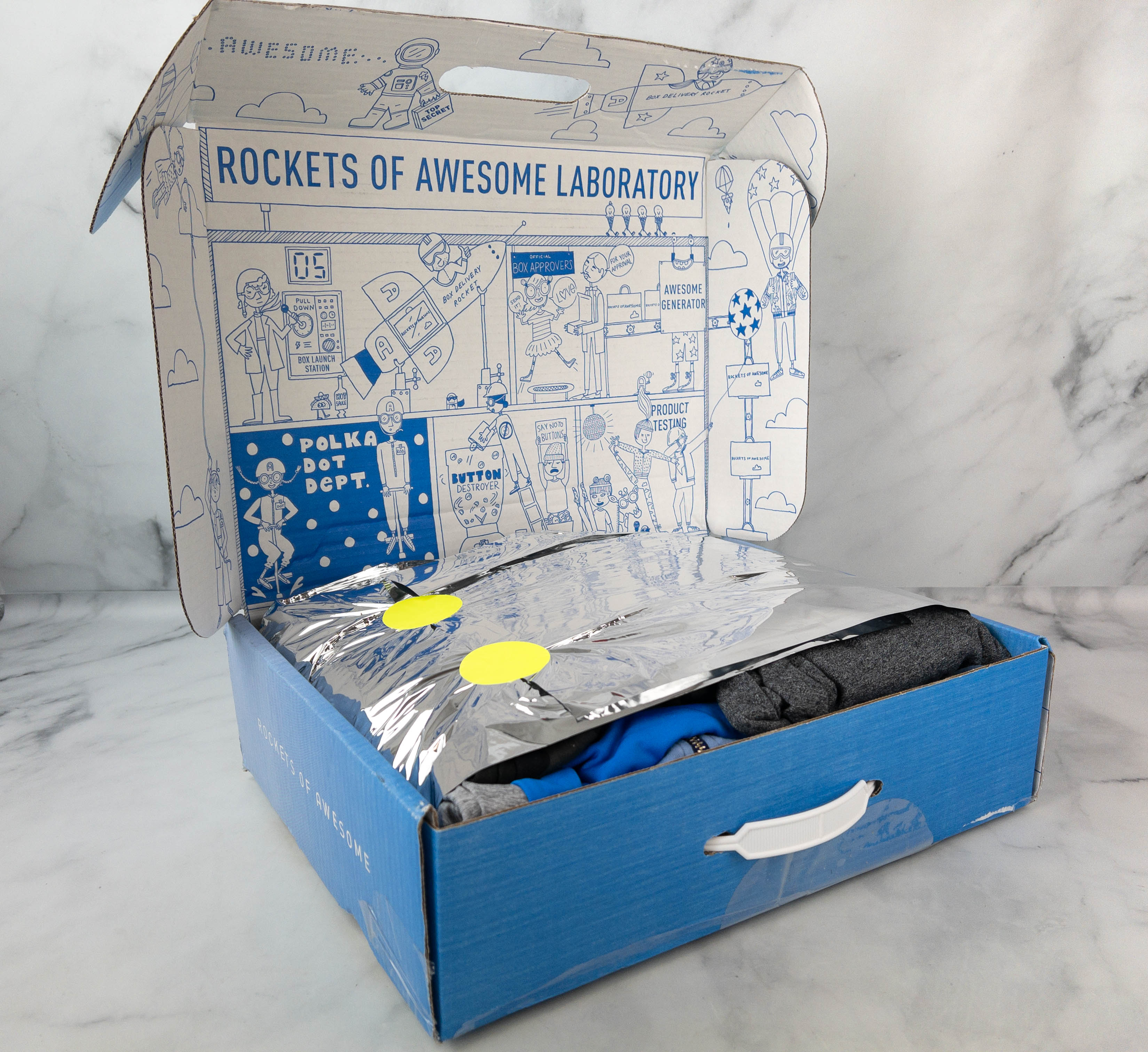 Rockets of Awesome is a quarterly clothing and accessories personal styling subscription box for kids and babies. Each season, you'll get a box filled with high-quality, stylish, and comfy clothes. There's no styling fee – just pay for what you'd like to keep and return the rest.
Boxes are available for both boys and girls. In every box, you'll get 8-12 pieces, all from the Rockets of Awesome brand.
What do you think of this quarter's Rockets of Awesome Boys box?