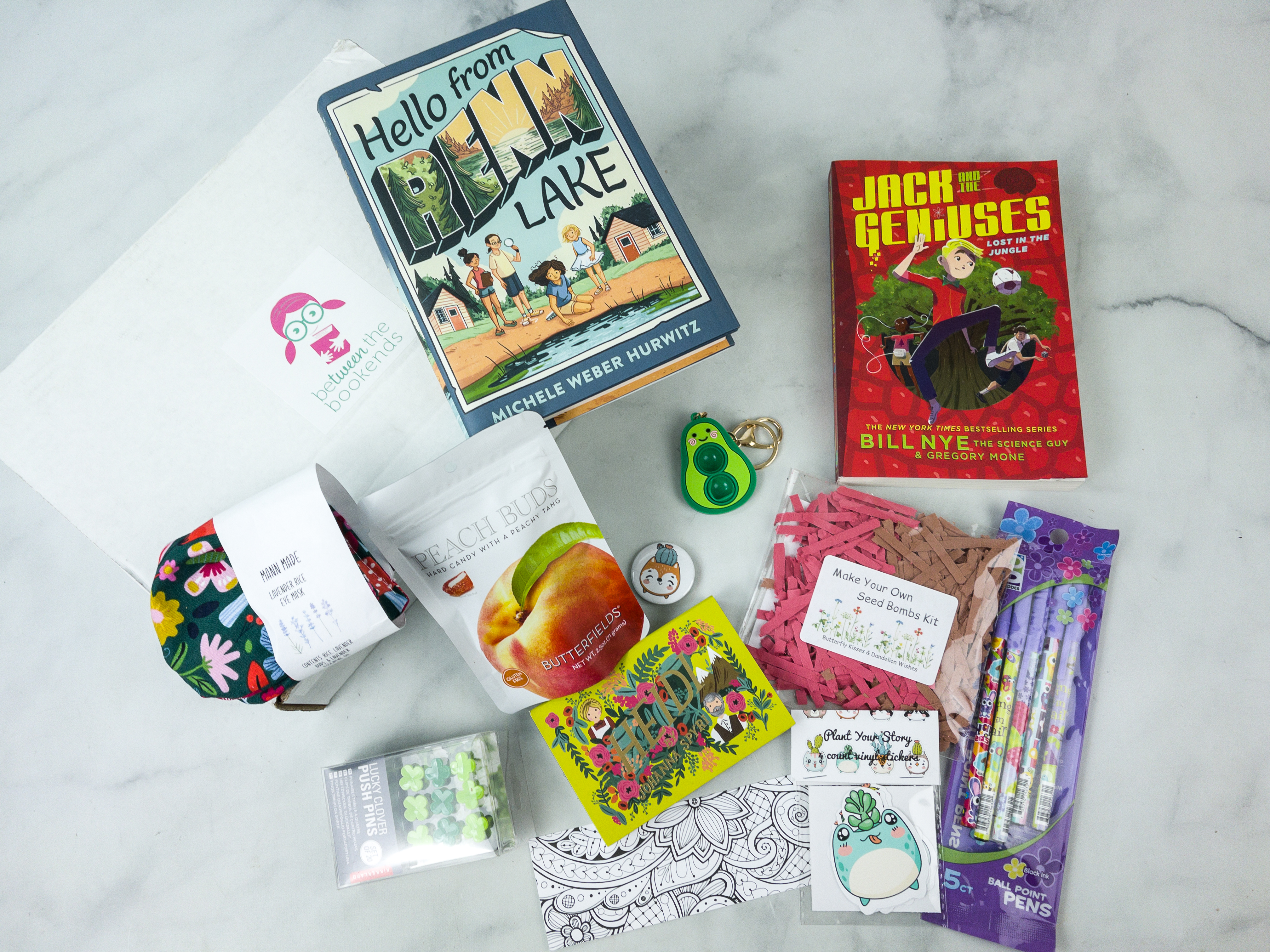 With fun monthly bookish surprises, beTWEEN the Bookends helps keep tweens' love for reading alive. The May 2022 Tween Box is themed PLANT YOUR STORY and included two mystery titles, one extra book, plus nine lifestyle items for tweens to enjoy.
DEAL: Get 15% off on your first month on any subscription plans! Use coupon code HELLO15.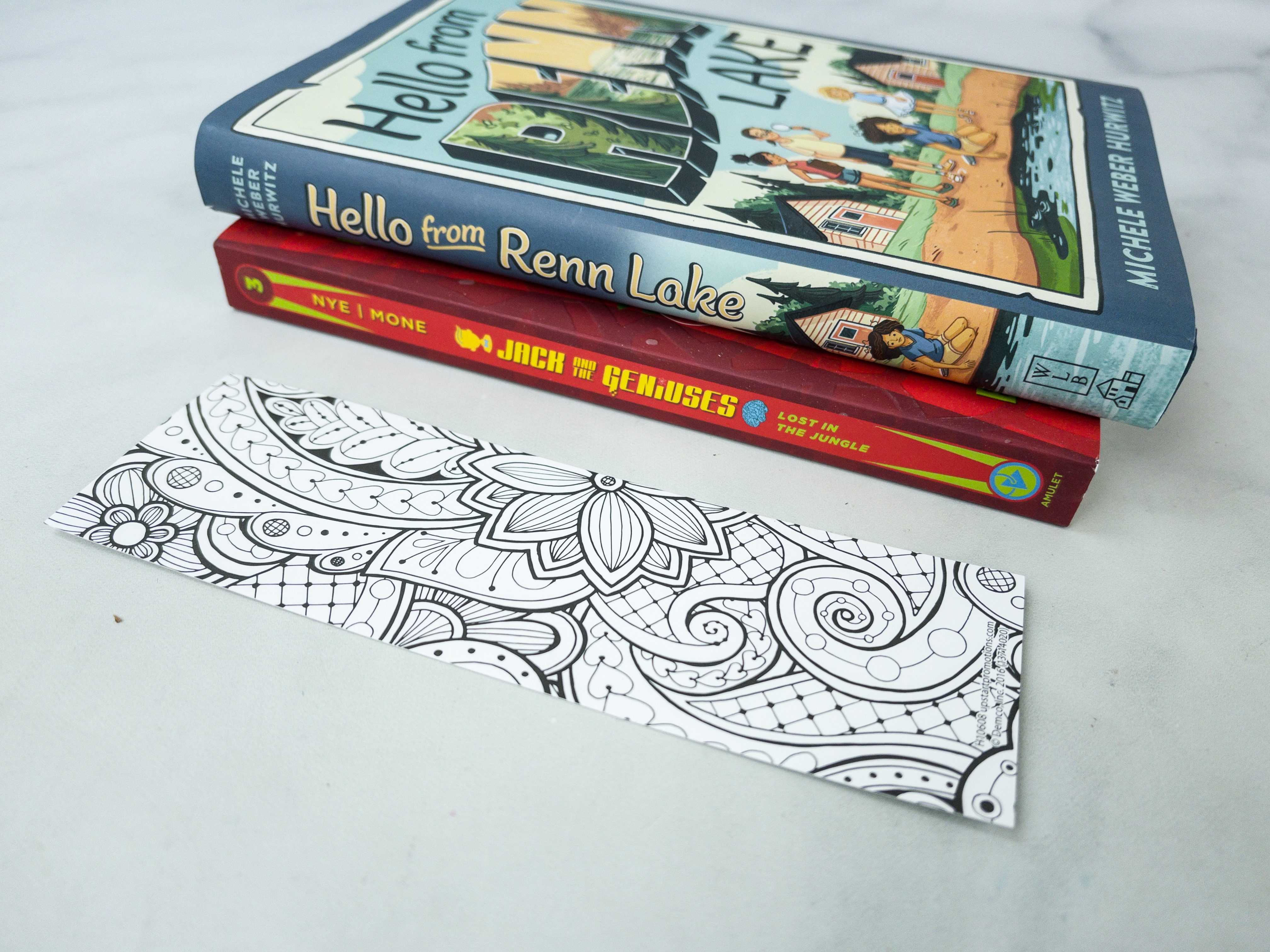 This month's featured books are Hello from Renn Lake by Michele Hurwitz and Lost in the Jungle: Jack and the Geniuses by Bill Nye and Gregory Mone.
Hello from Renn Lake by Michele Hurwitz ($16.99) makes a great summer read. It's a beautiful story of friendship and it also shows readers how important it is to fight for the things you love. Written in dual POVs, it gives us a glimpse of both the main character's thoughts and also the "voice" of the lake. This book would be such a great way to introduce tweens to environmental activism!
Lost in the Jungle: Jack and the Geniuses by Bill Nye and Gregory Mone ($13.99) is also in line with the environmental activism theme. This book is a part of a series that tackles different challenges regarding our environment, and for this particular installment, they take readers to the Amazon forest. They also provide cool facts about the real-life science found in the story and a fun DIY project.
There's a third book in the box and it's Heidi by Johanna Spyri! Small and cute, it's a part of the Penguin minis collection. Tweens can bring it anywhere, and it easily fits pockets or bags. The Puffin in Bloom edition cover is absolutely cute!
Now, we're headed to the lifestyle items included in the box: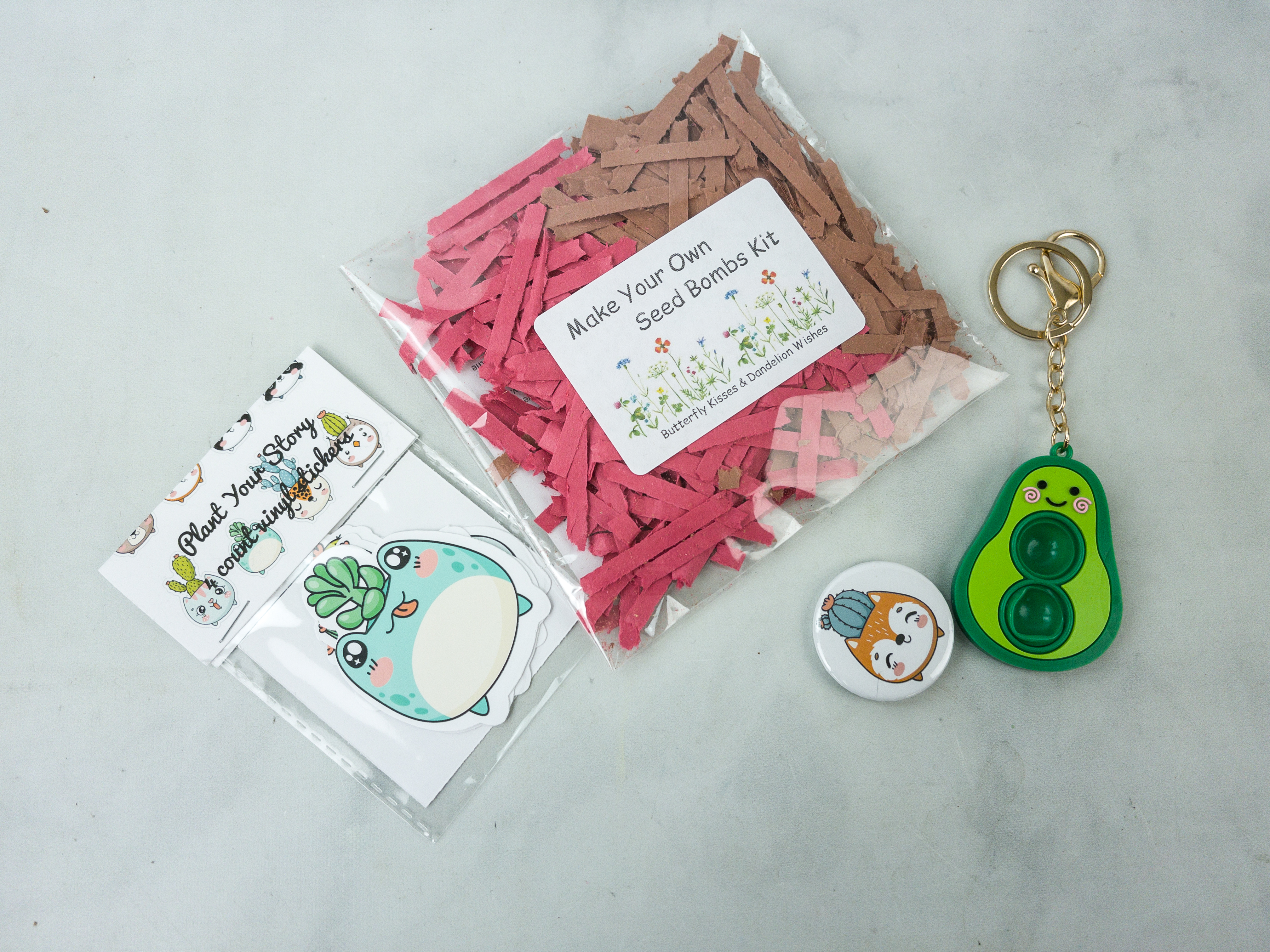 There are a bunch of cute items in the box, like the Salem's Bows and More sticker pack, avocado keychain, and Slight Edge Creations monthly button. To keep tweens busy, there's also a DIY seed bomb making kit!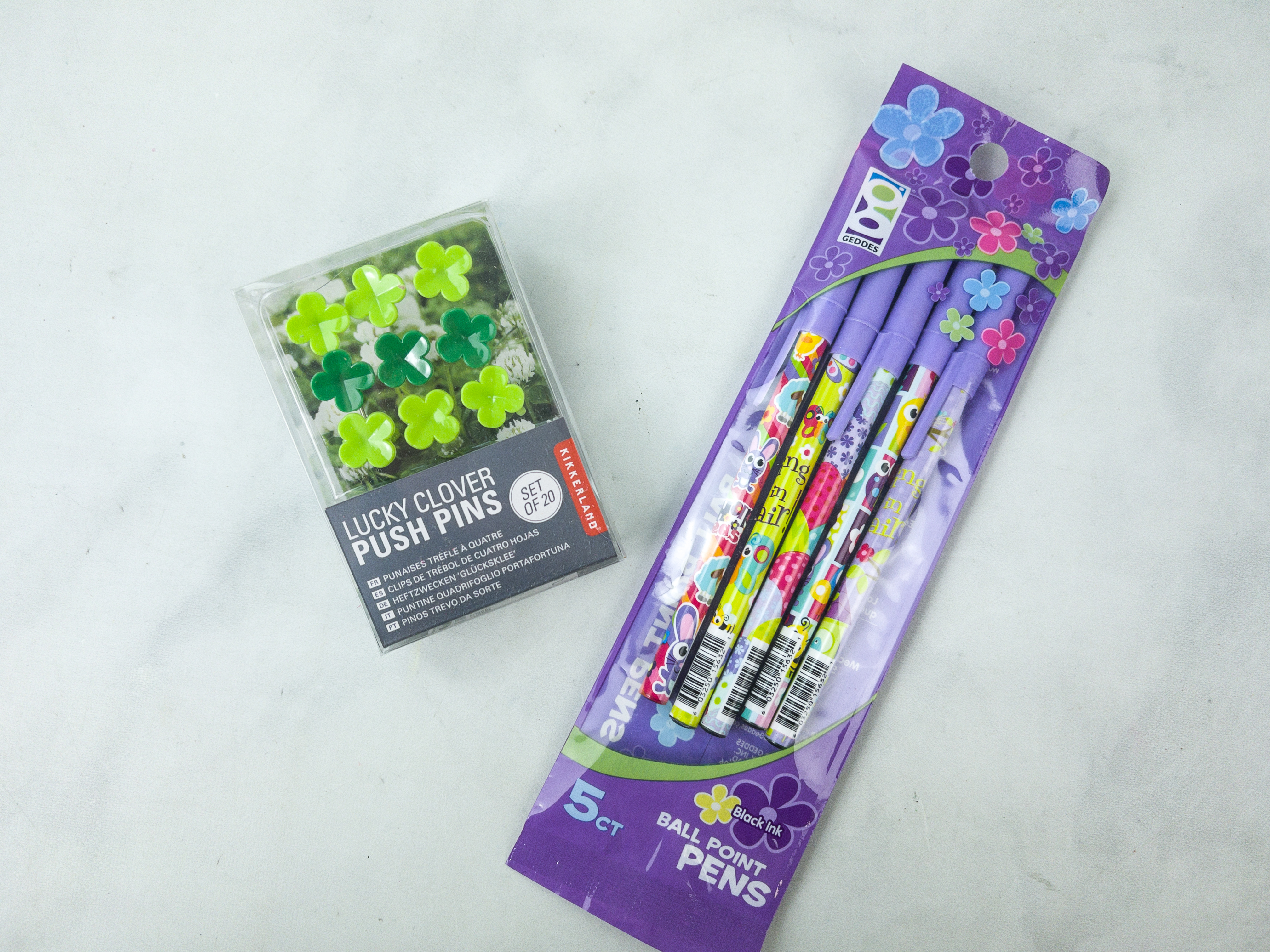 Tweens can use the spring-themed pens to write in their notebooks, journals, and notepads. There are 5 of them in the pack. The box also includes clover push pins in a set of 20, ideal for putting up notes or photos on a board.
Of course, there's also an edible treat for tweens to enjoy. This month, it's a pack of Butterfields Peach Buds, which are old fashioned hard candies made with peach nectar. The last item is meant for pampering, a lavender and rice-filled eye mask. It smells good and it helps tweens wind down or destress!
beTWEEN the Bookends took tweens to a fun journey this month, with three books in the box! Two of them highlight environmental awareness, and one is a classic story that we all love. The lifestyle goodies are also on point, and even included a seed bomb making kit. This subscription box for tweens never fails to deliver age-appropriate books and themed items that make reading more exciting. It's a hit with my daughter, overall!
Monthly boxes also include a card with the theme in it. Here's a look: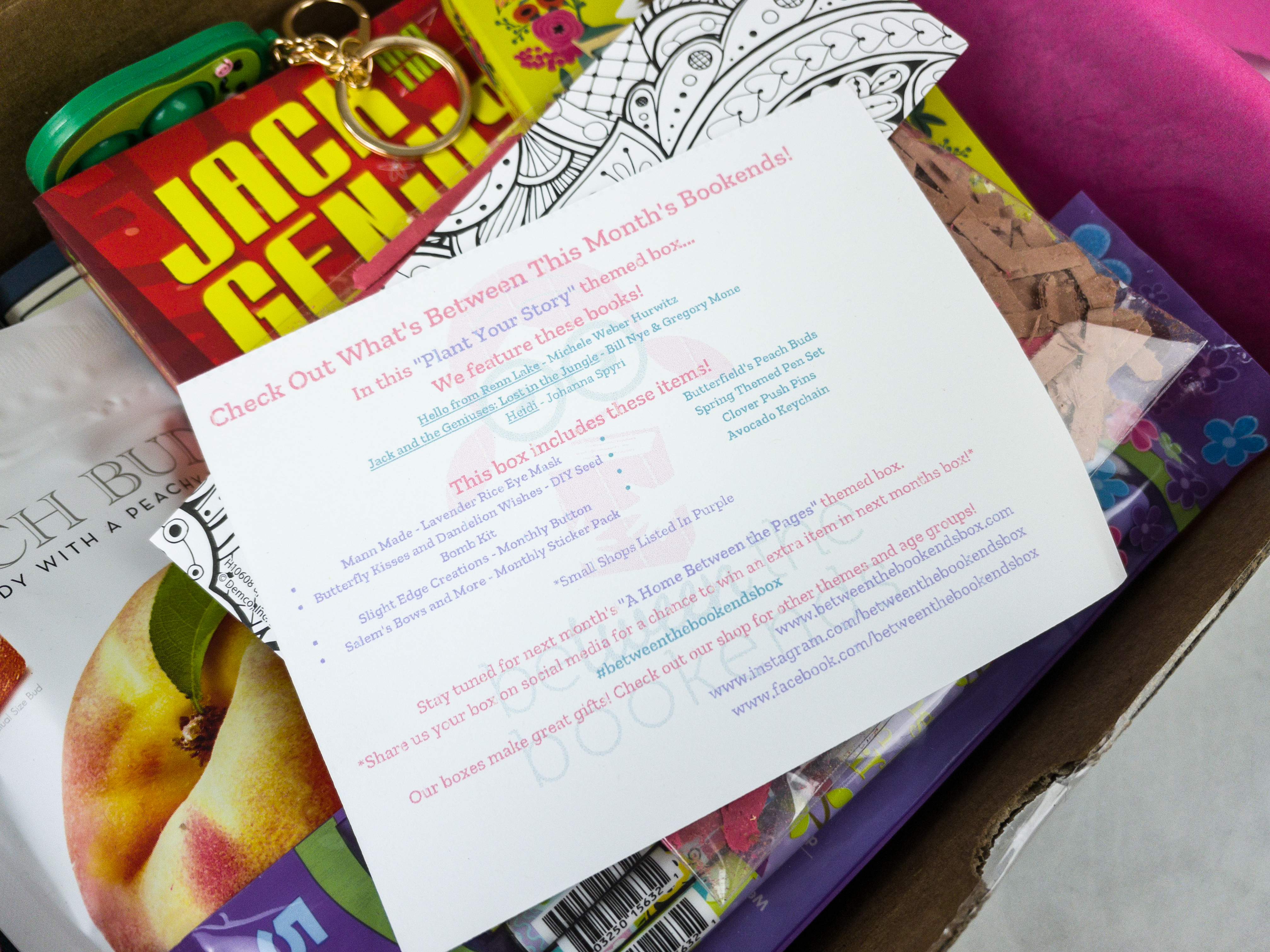 beTWEEN the Bookends is a monthly book and lifestyle box for tweens. There are 6 subscriptions available – the Tween Box for kids age 9-13 ($50) that includes 2-3 books plus 6-8 age-appropriate beauty and lifestyle items, the Mini Box ($35) that includes 1 book and 3-4 beauty and lifestyle items, the Early Readers Box for kids age 6-8 ($50) that comes with 2-3 books plus 6-8 age-appropriate beauty and lifestyle items, the Read to Me Box ($50) that comes with 2-3 picture + activity books plus 6-8 lifestyle items, the Just the Books Box ($22). Shipping is FREE to the US, and $15 to Canada. This subscription box is curated by Jillian, who came up with the idea of a book subscription for tweens when she was 12. She created the box in hopes to keep girls reading for fun!
They also now offer Gender Neutral Boxes for each age group. These boxes are $42.50 each, and they will include all books from the full-size boxes, along with 3-5 of the same items (but no jewelry or beauty items). Boxes will be wrapped in green tissue paper and sealed with the alternate logo.
What do you think of the beTWEEN the Bookends box?