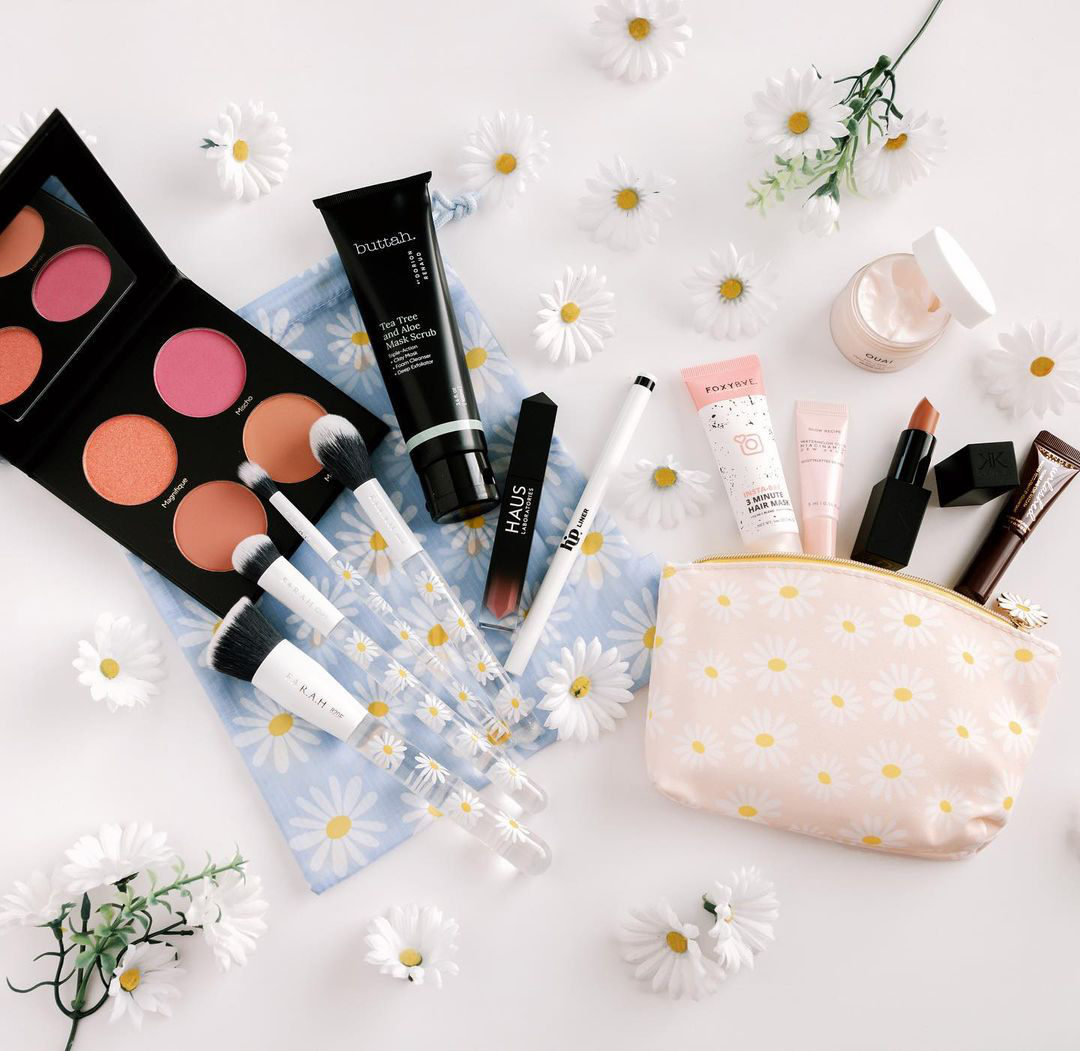 Beauty subscription boxes have been around for as long as we can remember, providing every beauty lover with products we want and need. These subscriptions make it easy for beauty junkies to discover new products, whether from well-known brands or up-and-coming ones.
There are many beauty subscription boxes making rounds online, and one of them is Ipsy which has been catering to every girl and woman's beauty needs for a long time. They thoughtfully select beauty products depending on your preferences, and deliver them in a collectible glam bag!
Calling all beauty enthusiasts – we've listed down five reasons why Ipsy is one of the best choices if you want to give yourself a makeover!
1. Personalized selection of beauty products
Ipsy is a personalized monthly makeup and beauty sample subscription. It starts with a beauty quiz to help you determine which beauty products are perfect for you. There will be questions about your beauty preferences, skin tone, hair color, eye color, favorite brands, and more. Based on your answers, they'll curate a glam bag that's unique to you! They'll carefully pick out products to match your preferences, ensuring you'll only receive what you can actually include in your daily beauty routine. You can also pick one or more products to include in your bag! Keep on rating your products to keep getting better personalizations every month. And – Ipsy harnesses all these ratings from millions of people, to help deliver you the best matches (and even to help create brand new beauty products you've never seen before!).
2. A new, collectible glam bag with every shipment
One unique feature of Ipsy is that all the beauty products they send to subscribers fit in a glam bag or pouch. It allows beauty lovers to take their beauty essentials with them – whenever and wherever! Every month, there's a new theme and new bag design to look forward to. You can also reuse the bags or upcycle them.
3. Three subscription plans to choose from
Ipsy is a well-known subscription for beauty must-haves, and they offer three plans to fit different preferences and lifestyles – Ipsy Glam Bag, Ipsy Glam Bag Plus, and Ipsy Glam Bag X.
Ipsy Glam Bag helps discover your new beauty faves. It comes with 5 personalized deluxe-size beauty samples in a cute glam bag. You can select one product for your bag, while the remaining four are Ipsy picks. If you like full-sized personalized beauty products, the Ipsy Glam Bag Plus is for you. The bag contains products worth over $120 a month, and they come in a themed drawstring bag. Plus, you get to choose 3 out of 5 products to include in your bag.
The Glam Bag X is a quarterly upgrade to your existing glam bag. You'll receive 7-8 full-sized products valued at over $350. Each box is specially curated by the biggest names in the beauty industry and celebs. Like the other plans, you can choose three products for every shipment. It replaces your usual monthly bag during upgrade months – February, May, August, and November. Past curations featured Patrick Ta, Khloe Kardashian, Halsey, and Huda Kattan.
4. A chance to try products and brands you've never tried before
Ipsy makes sure you get to try new beauty products, in addition to beauty classics and your favorites. With the inclusion of luxurious or most-coveted brands as well as up-and-coming brands, this subscription is a great way to discover beauty must-haves. This is a great opportunity for beauty junkies to try top beauty brands at the best prices! Past brands featured include Tarte, Ciate London, Juice Beauty, EyeKo, Steve Laurant, Benefit, and It Cosmetics.
5. Excellent value in each Glam Bag
With every Glam Bag they send, Ipsy provides excellent value! Ipsy Glam Bag costs $13 a month with products worth over $50. Ipsy Glam Bag Plus has a value of over $120 in each bag and costs $28 a month. Ipsy Glam Bag X is priced at $55 per quarter and contains products with a total retail value of over $350. You'll receive personalized selections of beauty products and discover new faves without having to spend a fortune!