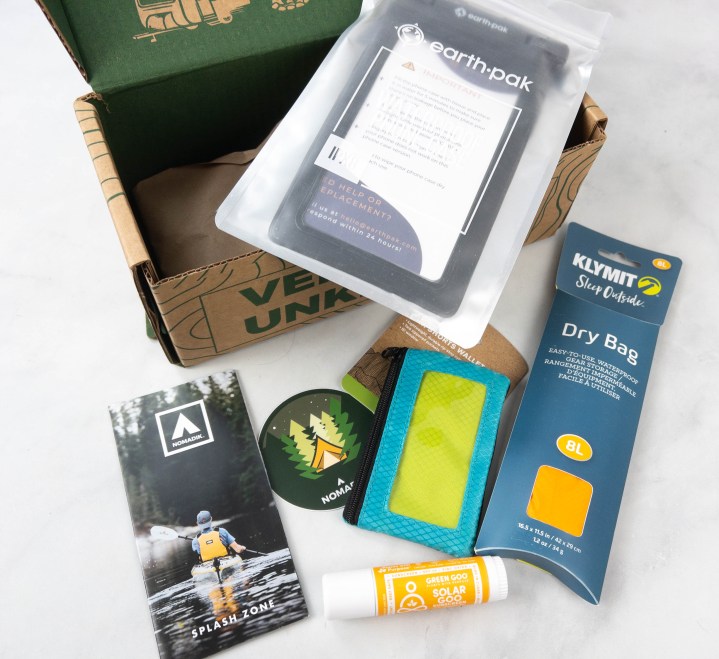 You can still enjoy your adventures without worrying about soaked-up valuables or missing items, like cash, cards, and phones. Nomadik SPLASH ZONE box included items that will keep your things dry even when you're not, plus items to protect your skin from the scorching heat of the sun! Read on to see what adventure-friendly products they've sent this time.
DEAL: Save $5 off on your first subscription box with coupon code HELLO5OFF.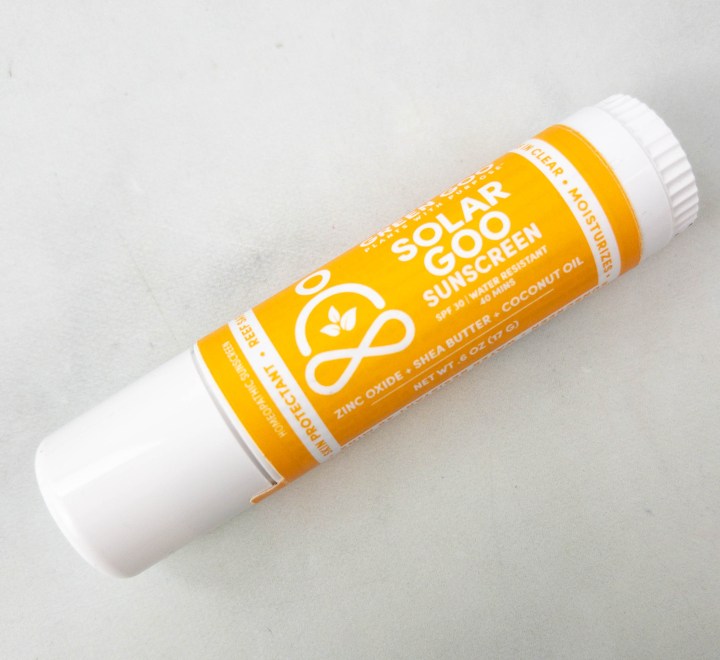 Outdoor adventures are so much fun, not until your skin starts to suffer from too much sun exposure. It's a good thing that the box included Green Goo Solar Goo Sunscreen ($9.99) to prevent sunburns and tan lines. This product has a broad-spectrum SPF 30 that provides 40 minutes of sun protection. It's not only water-resistant, but it's also moisturizing, thanks to coconut oil, shea butter, sunflower seed oil, and calendula. Made only from 7 plant-based ingredients, this sunscreen stick is petroleum-free, chemical-free, and coral-reef safe, with no white cast left on the skin. Plus, it smells nice too!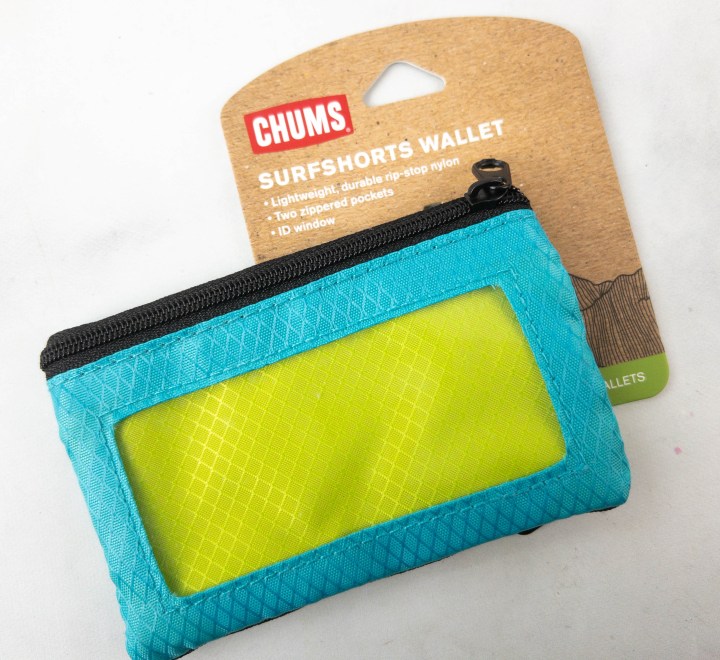 The next travel-friendly item is Chums Surfshorts Wallet ($11.99), which is perfect for carrying cards, cash, and keys around with you. It's small and compact, making it ideal for slipping into board short pockets or travel bags. This wallet is made of rip-stop nylon and features two zip pockets and a disappearing key ring where you can attach a floater to keep it afloat even if you plunge into the water! There's even an ID card window, so you don't have to take your ID out when you need it. This wallet can endure surfing or other water sports and activities. Although not waterproof, it has an inside lining that provides some water resistance. Technically, I love how this wallet offers unique functionality!
To keep all your things neat and dry even if you're not, here is a Klymit Lightweight Dry Bag. I received an 8L dry bag, big enough to help me bring important belongings on my adventures. Made with lightweight nylon fabric, it also stands up to harsh elements, providing a degree of protection. I like how it securely seals with a roll-top closure, preventing water from seeping in. It's one of the best items for any water trips you have in mind, as it keeps your gear dry in a variety of conditions.
To cap off the box is Earth.Pak Waterproof Phone Case ($7.99). I'm a fan of the beach, and I love having a waterproof phone case with me whenever I decide to go. Even if I use it to take pictures while I dive right in, it keeps my phone dry and protected from water. It has a universal design that fits mostly all phones and an IPX8 waterproof rating that can withstand continuous immersion in water. You can fully submerge it underwater at up to 100 feet as long as you secure the top lock with its snap-locking mechanism. It has a double-sided clear window, allowing you to access your phone while still in the case. And yes, it recognizes fingerprints to unlock your phone. It also came with a lanyard so I can wear it around my neck.
So far, this box is one of my favorites. I love going on adventures, most specifically water trips, and that's why I'm pleased with all the items in the box. From the wallet where I can store my cash, cards, and keys to the dry bag and waterproof phone case that can keep my phone and other belongings dry as I swim and take pictures, I won't worry much about my stuff being soaked up or lost in the waters. I also appreciate the addition of sunscreen that can help protect my skin from too much heat. It's such a pleasant surprise from Nomadik once again with these adventure-friendly items.
Each box includes an exclusive sticker for Nomadik subscribers. For this month, the sticker features a camping ground. There's also a pamphlet that sits atop the items with product descriptions. Here's a closer look:
Nomadik is a subscription box for outdoor enthusiasts. Each monthly box includes functional gear designed to increase your fun in the outdoors. All products have been trail tested by an outdoor adventurer and often incorporate new technologies. Every box has three to six pieces of unique, newly-released, or just plain ultra-handy gear from premium brands. They also recently released a new Quarterly Subscription for $149.99, which contains 4 to 10 premium outdoor equipment curated based on seasons and/or interests.
Nomadik's outdoor gear subscription box topped the list in our readers' choice list of best subscription boxes for the outdoors!
What did you think of Nomadik?