LOL Surprise Box Spring 2022 brought fun and excitement to the NEXT LEVEL through LOL dolls-inspired goodies! The box has eight items, including fancy and shiny LOL items to wear, use, collect and play with. Of course, they came in a big blind bag to keep the surprise going!
DEAL: Get a FREE T-Shirt when you sign up for the L.O.L. Surprise! Box annual plan! Just use this link to get started!
We're on to a great start with the Next Level jump rope. This unique item creates hours of fun for girls! It includes an elastic and a cute notebook with instructions for playing the game, which is a modified version of the elastics game. A QR code on the package directs you to a video tutorial on how to play the game. My daughter had a great time with this!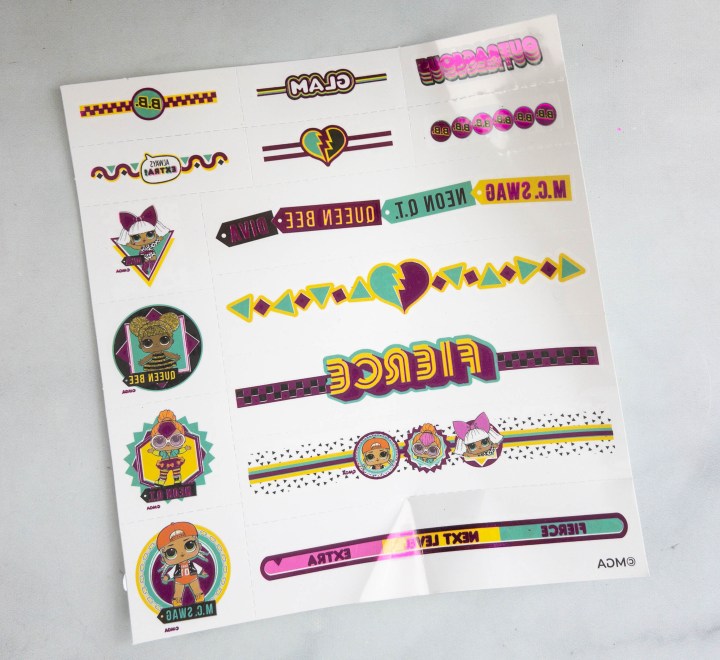 There are also stickers that kids can use to design their notebooks, diaries, tablet, or just about anything! It features B.B Nation, including M.C. Swag, Neon Q.T., Queen Bee, and Diva LOL dolls. My little girl likes all of it and excitedly put them to use!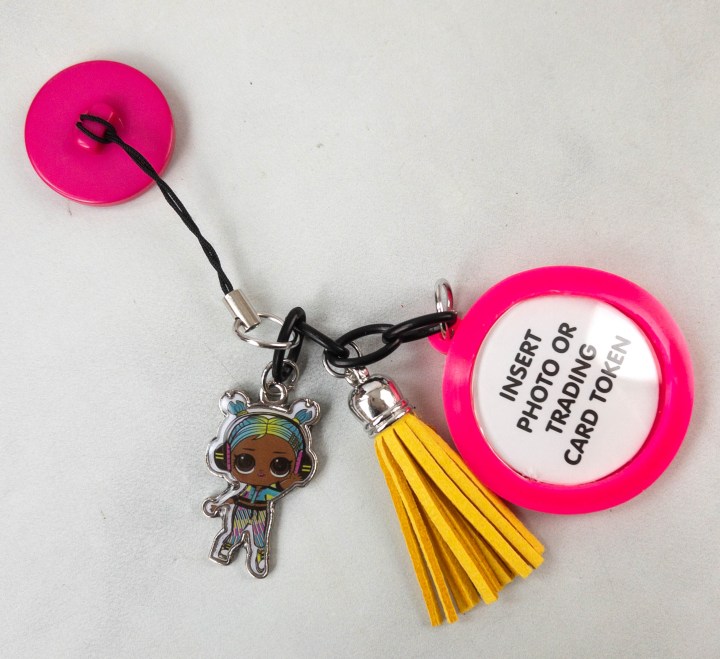 To keep phones looking chic, here is a cellphone charm featuring Freestyle LOL doll from the Dance Dance Dance series. She looks so cute in her lime and blue ombre hair! This charm can be attached to the back of the phone like a pop socket. It has a yellow tassel and a small round frame for inserting photos or trading card tokens.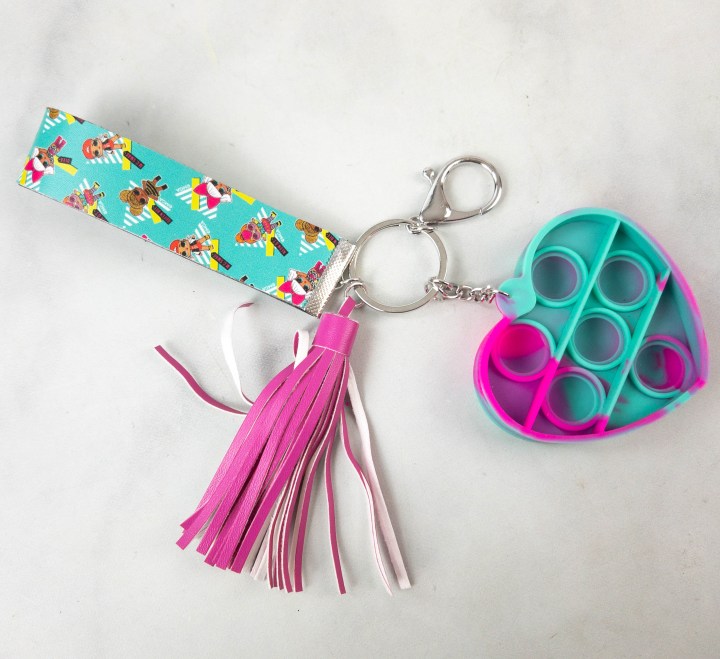 We love how colorful each item is, and this popper fidget toy didn't disappoint either! It's a keychain with a lobster claw hook that can be attached to bags or pouches. There's a heart pop-it toy hung on the chain to keep kids entertained, help them focus, improve concentration, and reduce stress, just by playing with it! It also has a pink tassel and a cute wrist strap featuring the same LOL dolls from the sticker sheet.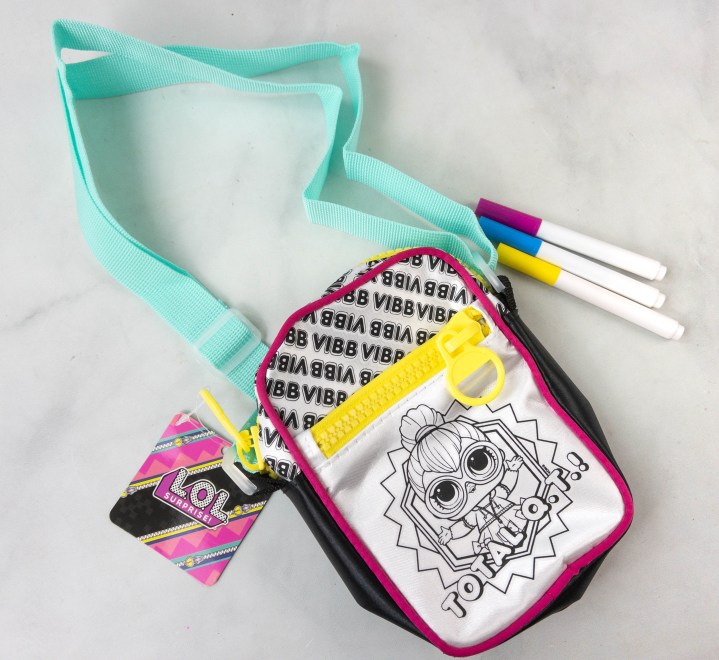 One of the cutest stuff in the box is this design-your-own crossbody purse. Kids can get creative with it as they can design and color the front portion. It comes with a set of three coloring pens in yellow, blue, and purple. The bag also features an adjustable strap, and it is sized just right to store small LOL must-haves.
To upgrade kids' photos, there is a glitter photo frame included in the box. It's shimmery and it looks really cute! The frame is also pocket-sized, so it's easy to take anywhere. The instructions for opening the frame are on the back panel, and all you need is a coin or a small object to pry it up. Kids can insert pictures or trading cards in it!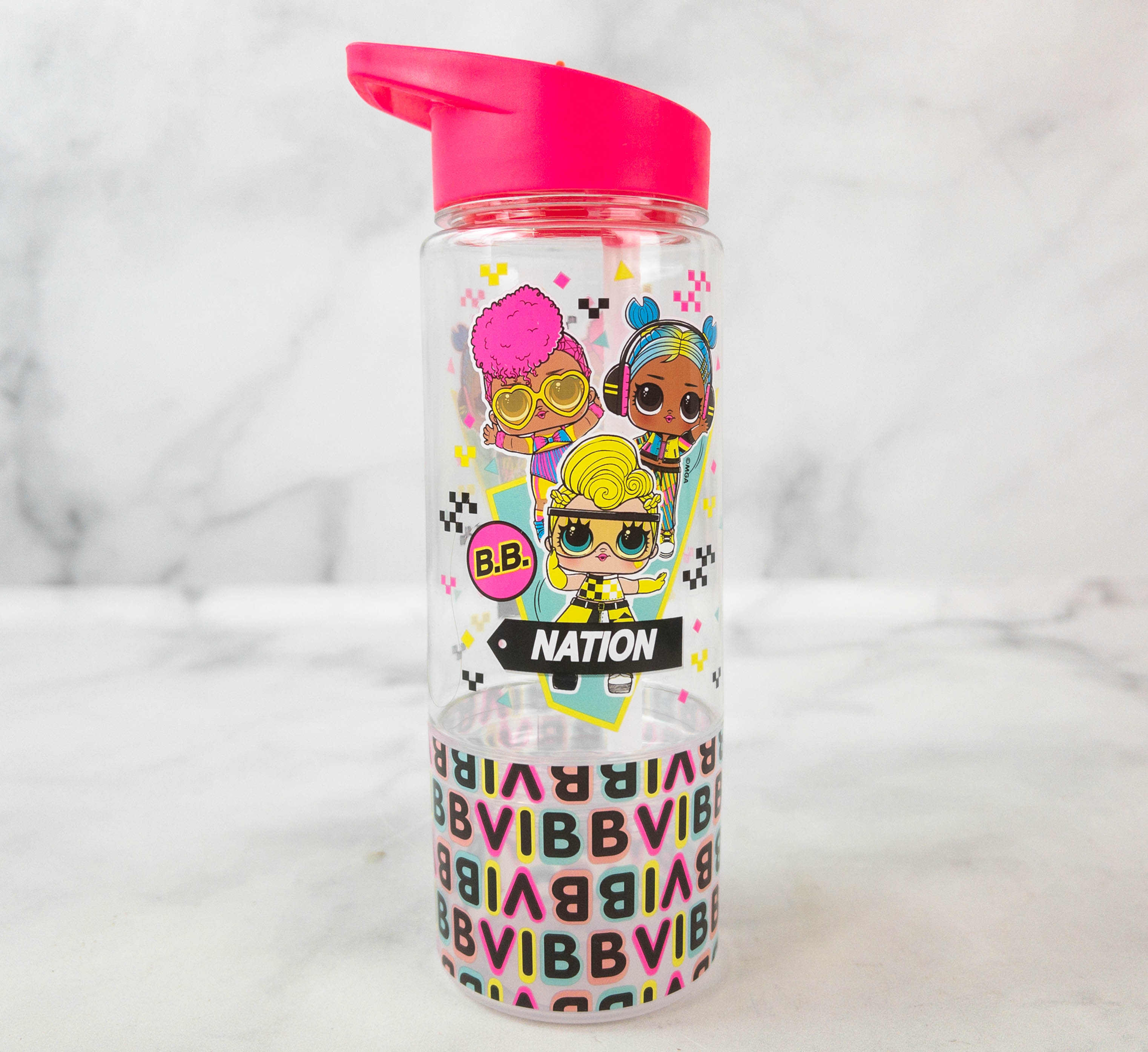 Here's a couple of cute items that are also useful: a water bottle and snack container. The water bottle features two compartments, a straw cap for drinking without spills, and a screw-type bottom opening provides easy access to snacks. It's a next-level item, ideal even for traveling! Also, the design looks cute with three LOL dolls on it – Turnstep B.B, M.C. Pose, and Freestyle.
The last surprise in the box is a Tutu Skirt. It looks simply chic with a blue-green inner lining and a purple tulle, printed all over with shiny hearts! This skirt has a sparkling purple elastic waistband, which added a fashionable touch to my daughter's outfit. This is also ideal to wear for upcoming spring picnics!
My daughter always loves the colorful and cute items from LOL Surprise Box! This quarter's surprise is nothing different. The inclusions really lived up to the theme and took things to the next level. From the jump rope to the tutu skirt, all the items in the box were adorable surprises for little girls! My daughter specifically adored the DIY crossbody purse as she had a great time coloring it. Overall, this subscription is perfect for girls who love the LOL dolls and for anyone who loves collecting cute stuff!
L.O.L. Surprise Box is a quarterly subscription box for kids and L.O.L. Surprise fans. For $38 per season, each box contains 6 to 8 L.O.L. Surprise goodies for kids to wear, use, and play with. They are all custom-made and exclusive, and you can't get them anywhere else.
Are you getting L.O.L. Surprise Box?