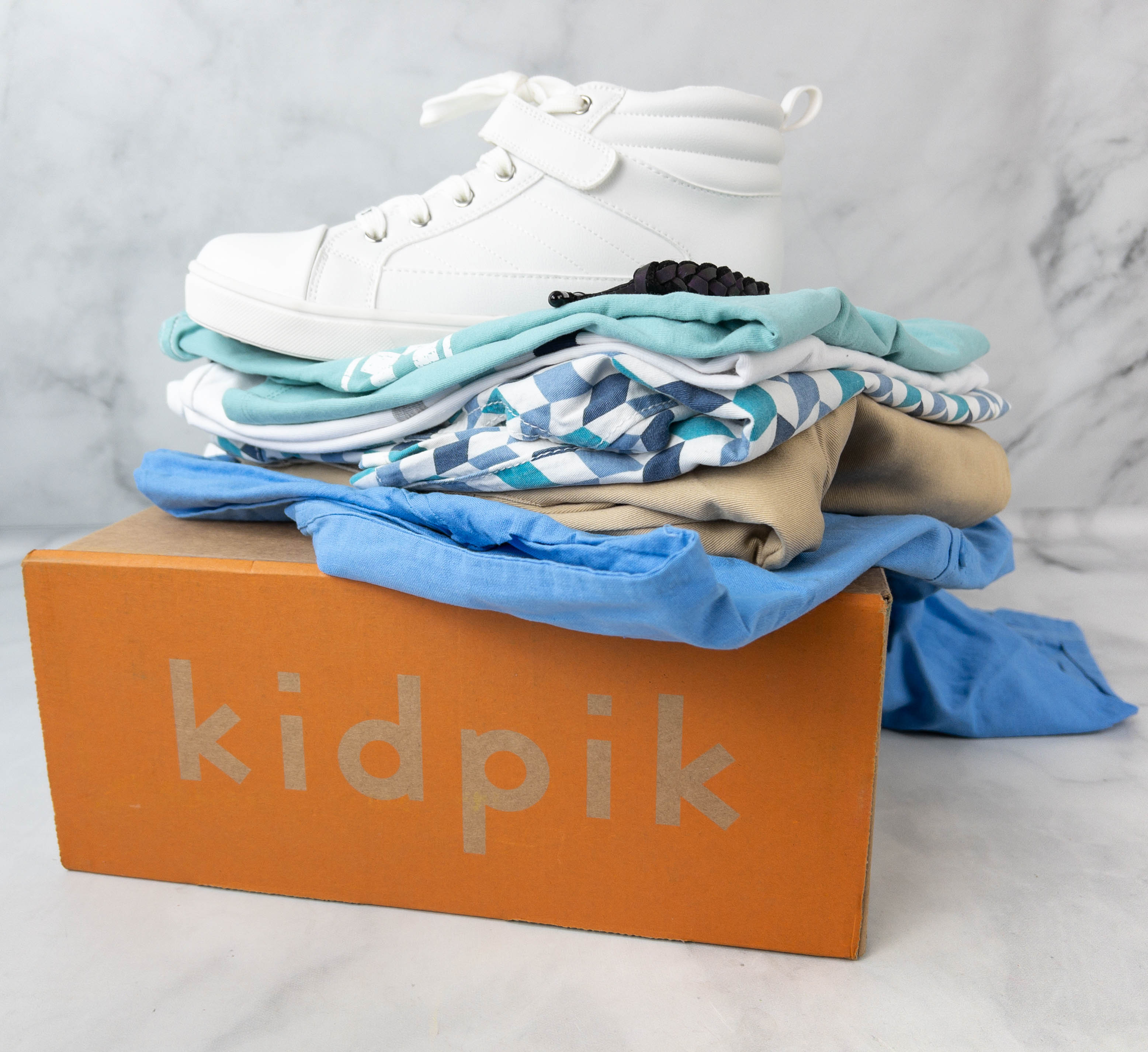 Here's everything you need to know about this kid's clothing subscription.
Kidpik Review
Shopping for clothes should be fun for kids! Happily, there are clothing subscription services like Kidpik that offer styling services for kids, letting them try clothes in the comfort of home. Parents and kids no longer have to rush to department stores to pick out outfits for the current season or for special occasions. This styling service helps you find styles that match your kids' preferences, then delivers stylist-picked selections straight to your door with just a few taps.
The best thing about Kidpik is they give your kids the time to try and fit pieces in the convenience of your home. They can keep only what they like, and return the rest. Parents don't need to spend extra bucks on clothing pieces that are not up to their children's liking. Their styling service is free of charge – you just pay for what you keep. Perfect for parents who still want to dress their kids stylishly, but on a budget and schedule!
DEAL: Get 40% off on your first TWO boxes! Just use this link and use the coupon code KIDPIK240! FYI must keep entire items of both boxes to qualify.
Kidpik Pros & Cons
Just like all other subscription services, Kidpik does have pros and cons. Let's take a look at them:
Kidpick Benefits
An online quiz will help determine your kid's preferred styles
There are 8 items in the box that you can mix and match (including footwear)
Pay only for what your kid likes
Free styling
7-day no commitment trial
Shipping, returns, and exchanges are charged free
A 30% off is granted when you keep all items in your pik
Kidpik Drawbacks
No options for baby clothing – toddler and up
Exchanges aren't available for different styles
Kidpik Review
Quality
Price
Convenience
Summary
Kidpik offers no subscription, styling, or even shipping fees! They send an amazing variety of great quality clothing personalized to a kid's style preferences, curated by a stylist based on a fun and interactive style quiz. Only pay for what they love and return what they don't within 7 days. A 30% discount will automatically apply at checkout when you keep the entire box!

My Kidpik Review
Kidpik never fails to send comfy fashion essentials for my kids! The selection pictured below is for boys, and includes footwear, tops, bottoms, and an accessory.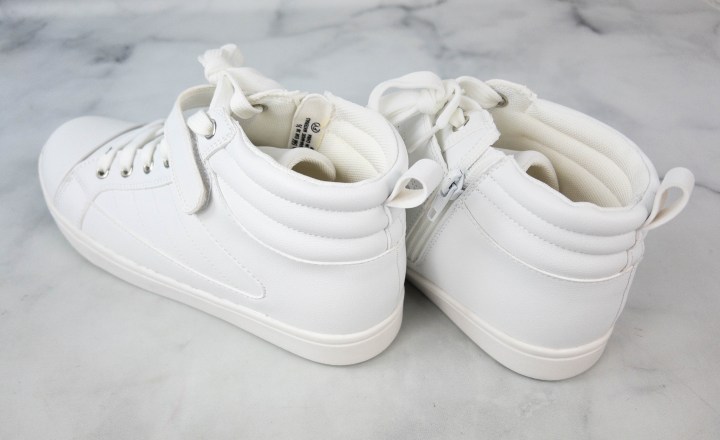 Kidpik footwear is always high-quality, ranging from simple and versatile shoes to unique and colorful sneakers! They provide pairs that are easy for kids to wear, including those that can be worn for playtime. Some shoes from this styling service feature laces, some have Velcro straps for a secure fit, and others have both. Whichever shoe preferences kids have, they can look forward to great pairs from Kidpik. My son loves his sneakers from this subscription service!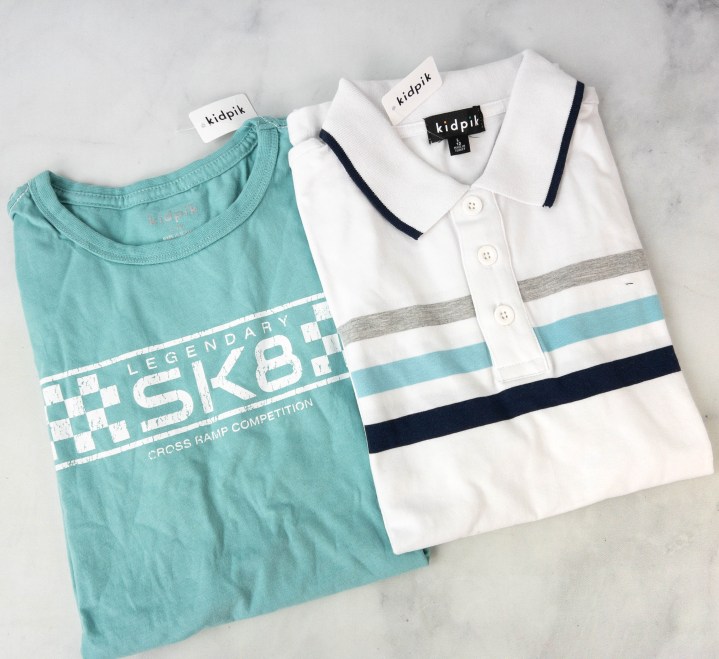 When it comes to style and quality, Kidpik clothes are at par with what you can find in stores. They send t-shirts, polo shirts, and even long-sleeved tees when appropriate for the current season. The selections for boys come in great colors they will love!
To pair with the high-quality tops, Kidpik also sends bottoms like shorts and pants. Boys can get a mix of neutral colored and printed ones, but all of them are comfortable to wear, so boys can move around easily. Some of the bottoms you can get from Kidpik include chino shorts, jeans, joggers, and sweatpants. Also, they never forget to make it fun for kids by putting a twist on the classic short and pant styles.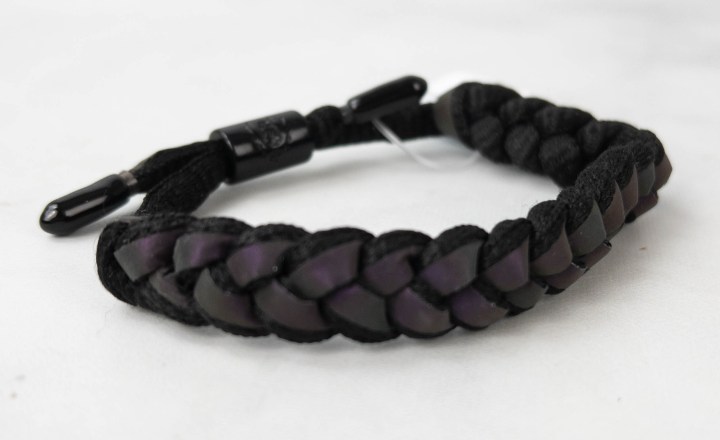 Sometimes, Kidpik even throws in an accessory to complete the kids' looks. Nothing fancy – just simple and easy-to-adjust accessories that kids will enjoy wearing, like this rope bracelet.
Looking for clothing pieces that kids can wear for semi-formal or formal occasions? You can get them from Kidpik as well. One example is this linen shirt, made with soft fabric that feels comfortable when worn. This was sent to us for Spring, and its fresh look is just perfect for the season. It can even be worn with sleeves rolled up for modern gentleman vibes!
Is Kidpik worth it?
For busy parents and picky kids, Kidpik is worth a try. Everything went smoothly for us, including the sign-up process, receiving the clothing pieces, and returning what my son doesn't like. We just created his profile and picked his preferred styles, after which a stylist curated a box of clothing items that he can wear at home or outdoors. The clothing picks are not always perfect, there could be some misses too but what's great is that you can easily send items back through the provided return mailer. Shipping, returns, and exchanges are free of charge.
The convenience of having clothes delivered at home is a big win for us – especially when a growing kid outgrows absolutely everything and you need a completely new wardrobe for them. Kidpik sends enough to take care of it all. Plus, there's no membership and styling fee. They give us seven days to decide whether or not to keep the whole box, and if my son wants to keep everything, we get 30% off the total price of the clothes. It's such a good deal for us, especially when getting clothes from a physical store is too much of a hassle.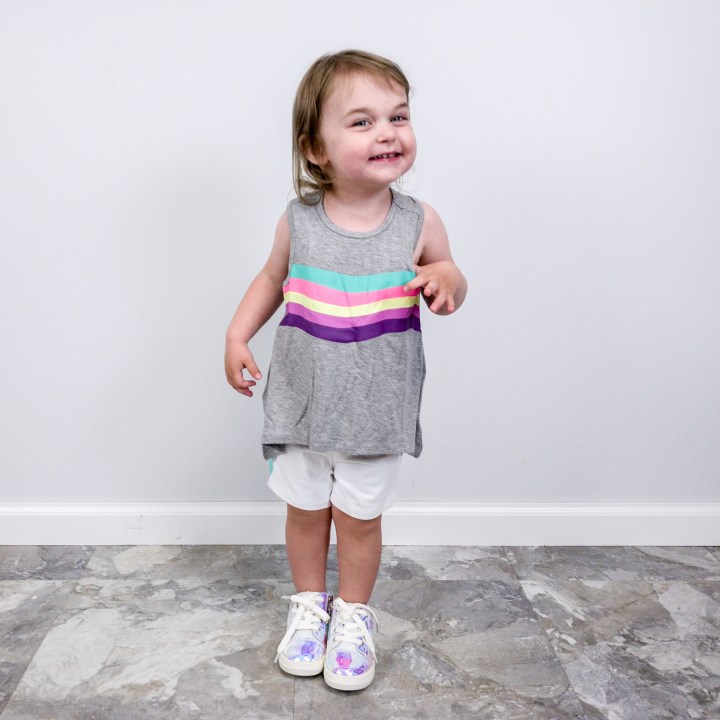 Kidpik is a styling subscription box for sizes 4-16 that is offered with no subscription, styling, or shipping fees. (It's like Stitch Fix, but with no styling fee!) Kidpik can now be purchased once a season, twice a season, or monthly. The box will be sent at no cost and you'll only be charged once you pick the items you want to keep. There's also no return shipping fee to send items back, so your child can ultimately decide which items are his to keep.
If you don't like what they've sent your child, they give you 7 days to pick the items you want to keep or return. Log in to complete checkout within a week, if not, your credit card will be charged for the box. A 30% discount will automatically apply at checkout when you keep the entire box!
Kidpik offers styling subscription boxes for boys and girls, and recently, they opened a subscription box for toddlers as well!
All About Kidpik
Kidpik makes sure you can refresh your kid's wardrobe without actually setting foot outside. Founded in 2016 by Ezra Dabah and his team, who have three decades of children's wear experience, they aim to change the way parents shop for kids' clothing.
Instead of visiting department stores and dragging the kids along, Kidpik sends a thoughtfully curated surprise in a box, filled with high-quality outfits for kids straight to your door. They design and produce all fashion pieces in-house – apparel, shoes, and accessories – bearing in mind your kid's preferred styles. Through this subscription, children will be empowered to be the best version of themselves by wearing outfits that suit their tastes the most!
How Does Kidpik Work?
It's fun and easy! Kidpik is a subscription-based styling service for kids sizes 2-16. A simple style quiz will help fashion experts to pick out styles your children prefer, from colors to prints to ideal fit. Their seasoned stylist will choose three mix-and-match, head-to-toe outfits (including shoes) to add to the box.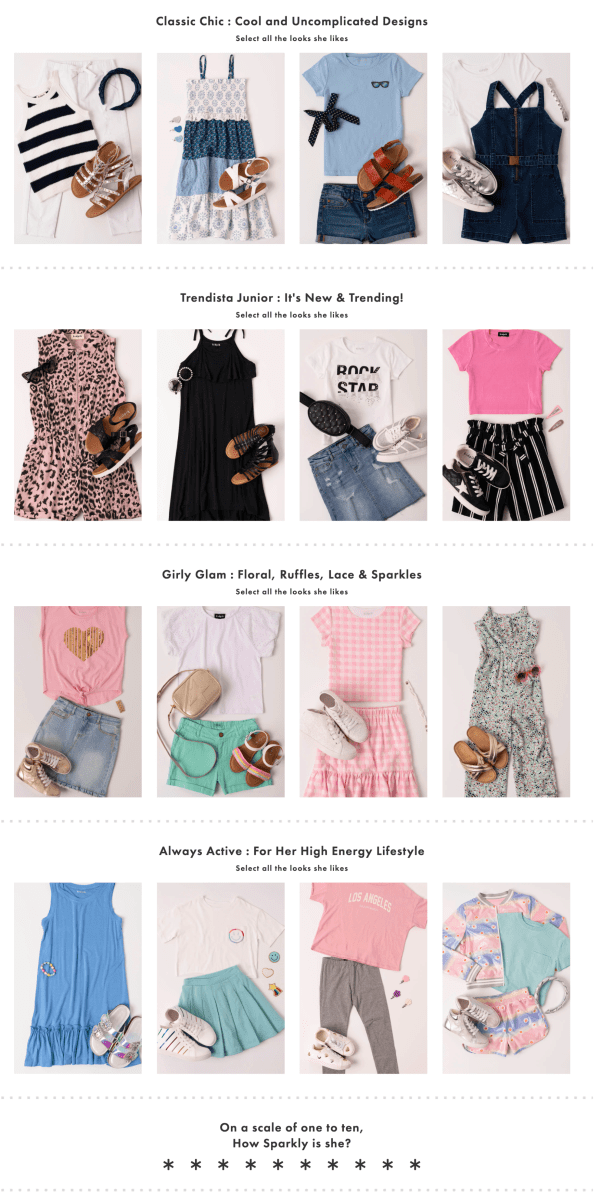 Once everything is done, you can expect your first box within two weeks. Try everything at home for seven days. Purchase what the kids love and return what they don't (for free!) using the enclosed pre-paid bag. Kidpik even gives a 30% discount if you keep everything in your package. Every 4 weeks, 6 weeks, or 12 weeks, a pik will be delivered to your door. You can skip, pause, or cancel whenever you want!
How much does Kidpik Cost?
Kidpik is commitment and risk-free! There are no membership or styling fees, nor are there any shipping or return fees. In simple terms: no obligation! The price per box varies as you'll only pay for what you choose to keep. An average item costs about $15.
Price goes up depending on your chosen pieces. However, if you choose to keep everything in the box, a 30% off awaits you at checkout! Complete the checkout process within seven days to finalize payment. Failure to do so will automatically charge you the entire box.
Where can I buy Kidpik?
Kidpik designs and produces all of the clothing pieces they send, ranging from tops to bottoms to footwear to accessories. Subscriptions are available on Kidpik's official website.
Get kids styled by answering a quick three-minute survey. Provide them with the child's info and style preferences, including sizes and fit, for stylists to be able to pick the perfect clothing items. Receive one collection every 4 weeks, 6 weeks, or 12 weeks, depending on your desired schedule.
Where and how does Kidpik ship?
The clothing company ships from the United States and is currently available within 48 contiguous United States and Military Addresses. They don't ship to Alaska and Hawaii at the moment. Shipping is always free, and boxes include a free return bag.
Once your subscription is activated, a stylist will work on your first pik in an instant. It takes up to two weeks for news subscribers to be styled and shipped. Subscribers will also receive an email with tracking information.
How is Kidpik packaged?
Everything is neatly packed in a standard Kidpik box. Clothing pieces are wrapped in printed paper and sealed off with a sticker.
It includes a pamphlet with a thank you message from the brand, a list of the clothing items, and a price breakdown.
What products does Kidpik sell?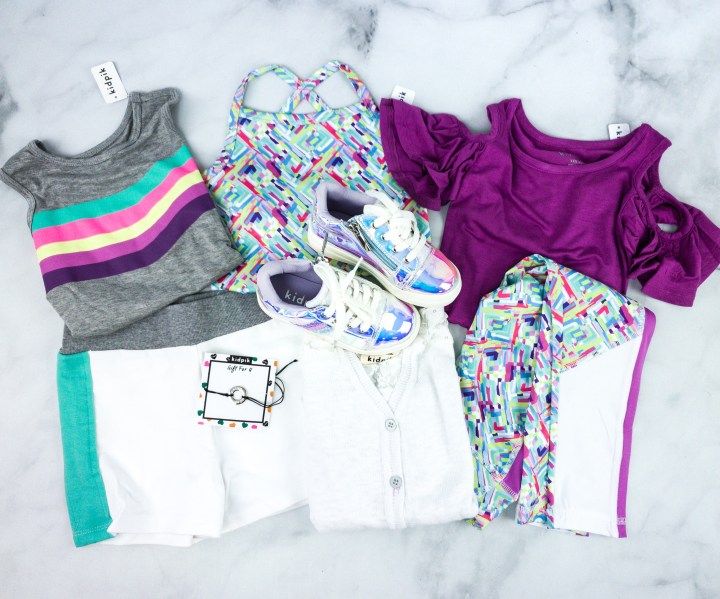 Kidpik has clothing items from sizes 2 to 16. Collections are usually based on the current season. This means kids receive seasonally appropriate clothing, shoes, and accessories, including dresses, tops & tees, sweatshirts, jackets & cardigans, skirts, jeans, and pants & leggings.
They also offer outfits based on the occasion. Athleisure and swimwear are available to purchase as well. Kidpik also has pre-styled boxes offered in case you want to see what's already inside boxes.
Are you getting Kidpik?