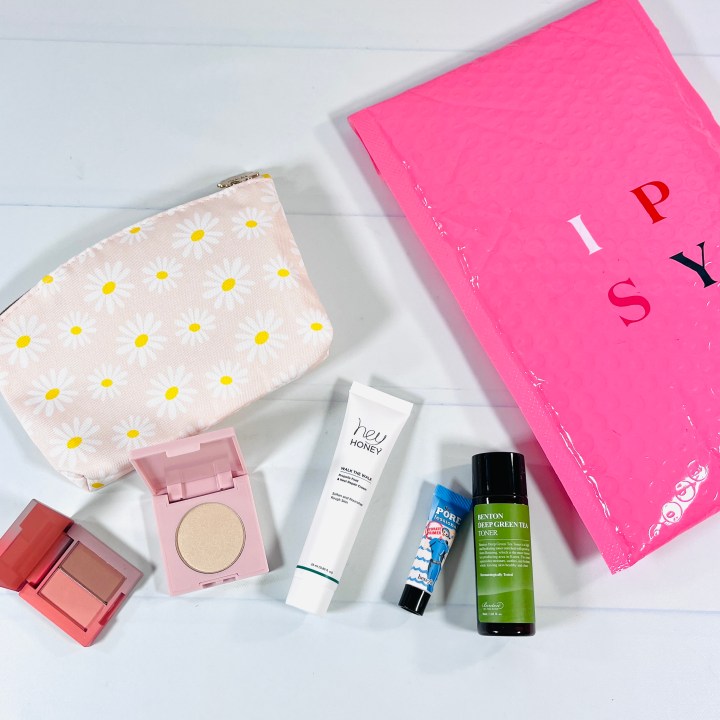 The Ipsy April 2022 theme was Keep Growing and had items to help me welcome spring in all her glory. I received makeup, skincare, and even an item for my feet. Read on to see what Ipsy sent me and keep in mind that Ipsy sends many variations so your bag may not match mine.
Ipsy Glam Bag The bag itself was cute as a daisy! It is light pink with white flowers and yellow centers and even the zipper pull had a flower attached.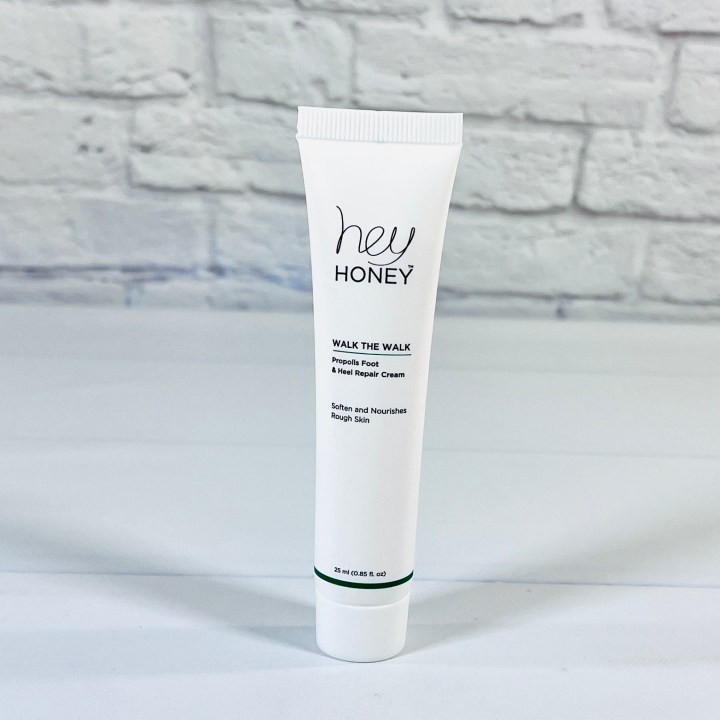 Hey Honey Walk The Walk Propolis Foot Cream ($5) Subscribers get to choose one of the products in their monthly bag and I went for this foot cream because I am always on the search for one that isn't greasy but that still provides some moisture. I applied this just before bed and it smelled really nice and pretty natural (although it has some fragrance added, but that's not a problem for my feet, just my face). It also contains glycerin, propolis, plant extracts, and aloe. It wasn't greasy at all, which is a good thing since I don't want to trip in the middle of the night on my way to the loo (and I can't wear socks to bed, it's too hot for that). I was pretty pleased with my sample choice!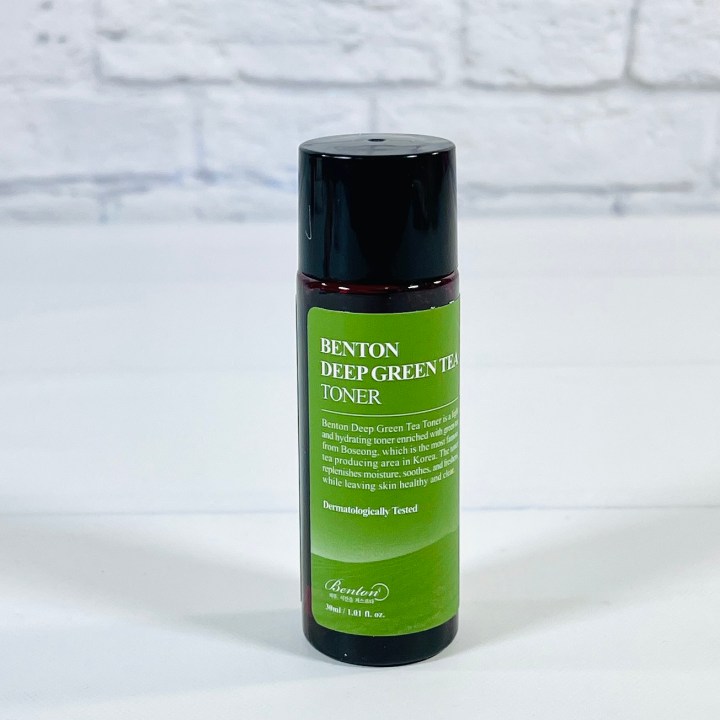 Benton Deep Green Tea Toner ($3.20) As far as toners go, I liked this one simply because it had no alcohol in the ingredients. It has tea leaf (like from the drink) water, sodium hyaluronate, and cica according to the Ipsy website list of ingredients (the Benton online list has different ingredients so I'm not sure which one is correct and the bottle doesn't have them listed). It has no scent that I could detect and is very watery in texture. You can spread it on your face with your fingers but I shook some onto a cotton pad and then wiped all over my face, and there was no irritation. It's supposed to leave skin hydrated after using and I liked it.
Benefit Cosmetics The POREfessional: Hydrate Primer ($4.36) This is a silicone-based primer that kind of seals up the pores so that oil doesn't seep through and creates a smooth canvas for makeup. I was surprised to see that this had a light tint to it, although not enough to change my skin color. It has hyaluronic acid, glycerin, and shea butter and dried quickly to that classic texture that comes with most products that contain dimethicone. My only problem with it is that parfum/fragrance is listed about halfway through the ingredients list and it's kind of strong at first, and I prefer fragrance-free products.
F.A.R.A.H Eyeshadow Duo in Blossom & Breeze (Get a palette with 12 shades for $32) This mini duo has two matte shadows that can be found in a larger palette from the brand, which is known for its makeup brushes. One shade is peach, the other a taupe, and together I can't help feeling like they need a bit more. The lighter shade went on my lid and I swished the taupe in the crease but it was just flat. Next, I went over the lid with a shimmery shade that was very light and that was that. I would probably get more use out of these colors in the fall. I thought they were easy to blend so that was a plus! Swatched below.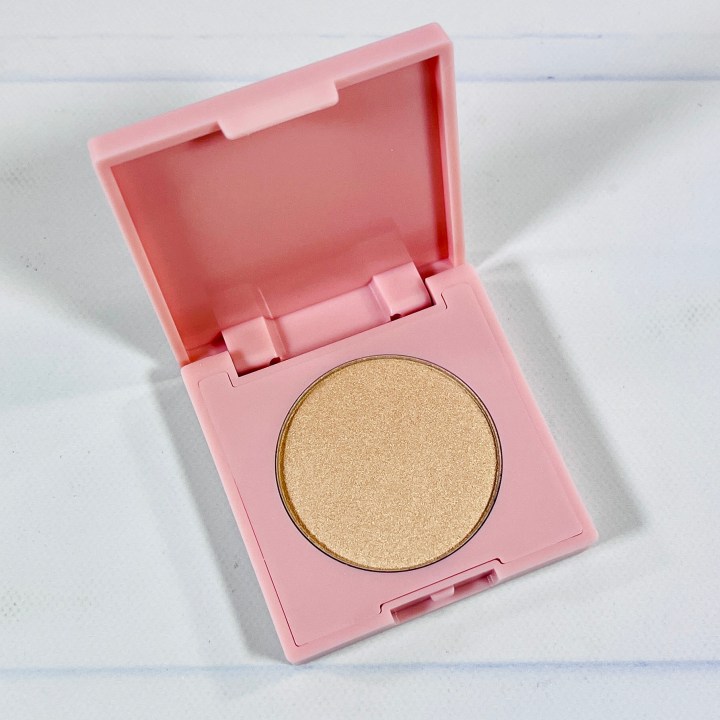 MOTD Cosmetics Highlighter Mini in Lucid Moon ($6.86) This has what I like in a highlighter, which is mainly that I want it to be a powder. The shade Lucid Moon is described as "pearlescent nude with soft gold that flatters fair to light tones" so it's perfect for my profile. It was a cinch to apply and the compact size means I can take it along without taking up too much space. Swatched below.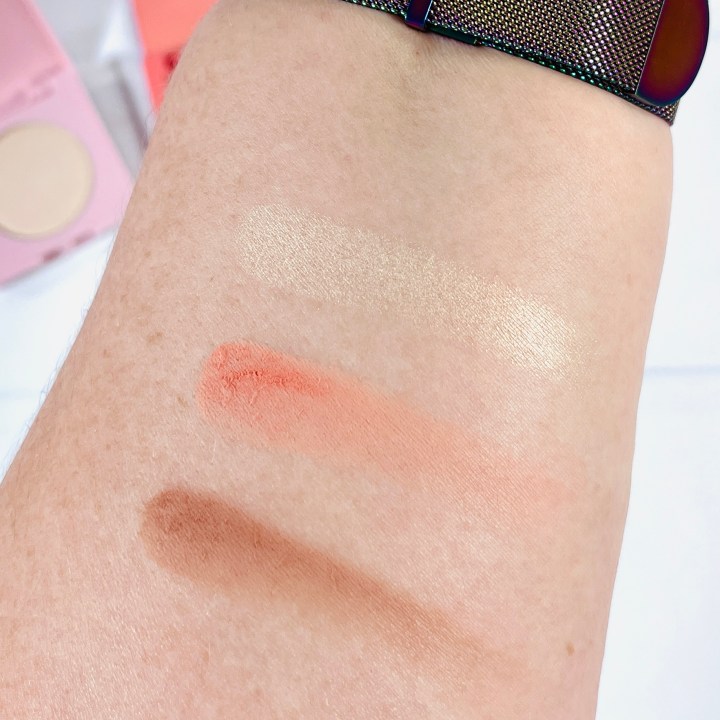 Here's a swatch of the highlighter on top and the eyeshadows below.
I not only liked my Ipsy bag this month, I also liked the products inside! My favorite was the minty foot cream, I think I made a good choice there as it was so creamy, and yet I didn't slide across the bathroom floor. The toner was another good item since it wasn't drying my skin. The rest of the items fit my beauty profile and will be used, although the shadow may be set aside until I turn to warmer fall colors. The retail value for my products was around $20, not including the shadow duo, so it was on the low side this month, but at least I will get a lot of use out of everything.
Below is the product information card I received with info about each of my items.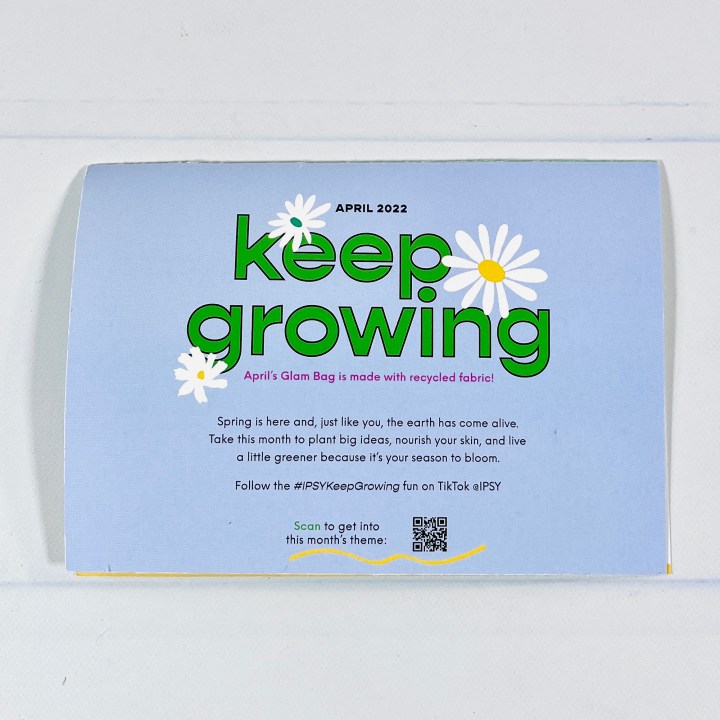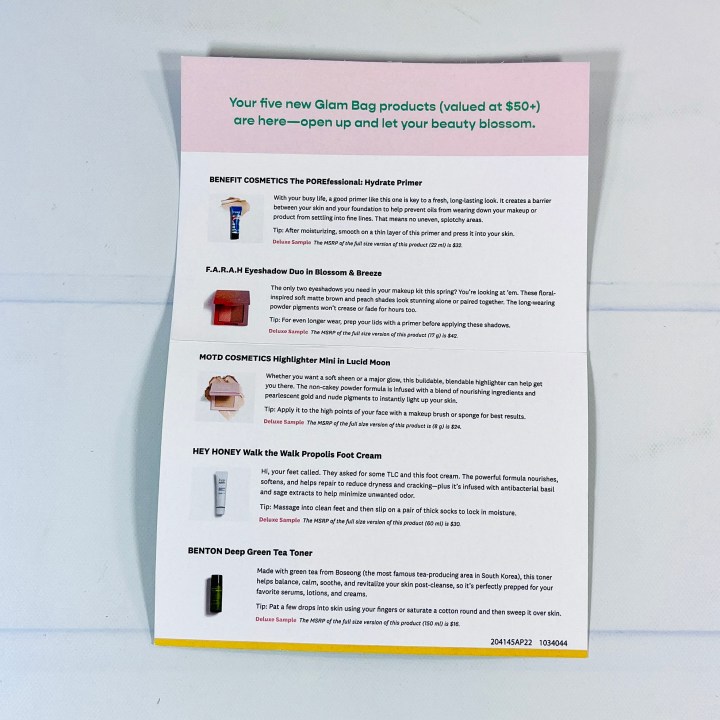 Ipsy is a monthly beauty subscription. You get five makeup, beauty, skincare, and/or hair care items in a cute bag for $13 a month! It's the most popular subscription box and a great way to sample new colors and beauty brands that you may have never heard of, as well as some of the bigger names. Ipsy also offers a Glam Bag Plus for $28 a month, there's a subscription for basics called Refreshments, and there is the opportunity to upgrade to the quarterly Glam Bag X.
There are many bag variations every month for Ipsy – log in to your account to check out how-to videos and tips for your products.
Don't forget that you can rate your items and you earn bonus points when you do that, so you can get additional products in your bag. All subscribers now have the chance to pick a product for their next bag – just log in on choice day and pick one!
What did you get in your Ipsy this month? Let me know!