GLOSSYBOX encouraged every woman to just be themselves with the May 2022 curation! Themed PERFECTLY IMPERFECT, it came with five beauty products to help you embrace every inch of you and appreciate your natural beauty. There was even a sheet of stickers to encourage self-love and bring positive vibes to your life!
DEAL: Subscribe today and get your first box for $16 when you use the coupon code PERFECT16!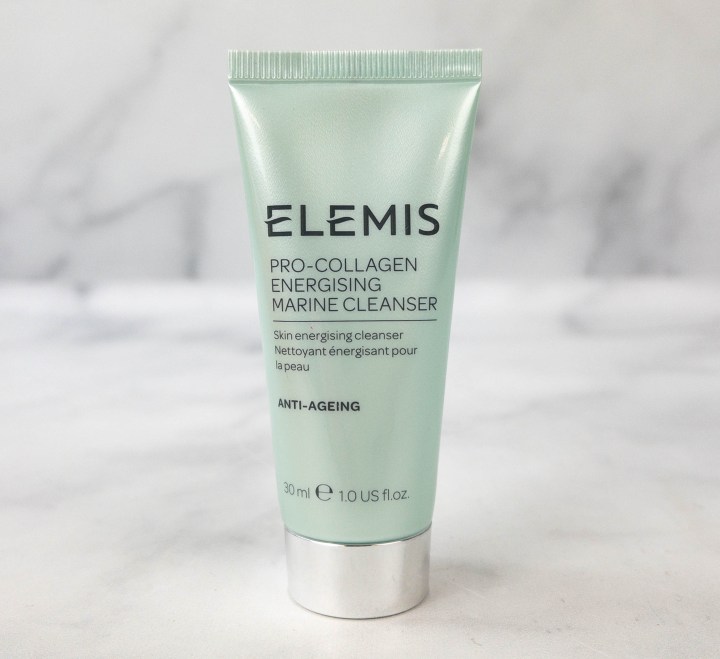 To bring out your skin's natural glow, ELEMIS Pro-Collagen Energising Marine Cleanser Deluxe Mini ($18) helps remove dirt and impurities and keeps the skin looking refreshed. It contains an anti-aging acid trio that breaks down and removes dead skin cells, plus Padina Pavonica, which is brown algae known to support hydration and increase oxygen supply on the skin. I've used this product before and like how it makes my skin look much healthier. Aside from cleansing and anti-aging properties, this cleanser also revitalizes and energizes the skin. You only need a small amount to create a rich lather and lift away makeup and grime. The multi-mineral solution (a blend of magnesium, zinc, and copper) also helps to reduce oil and cleanse the face deeply without stripping moisture, resulting in soft, supple skin with a radiant glow!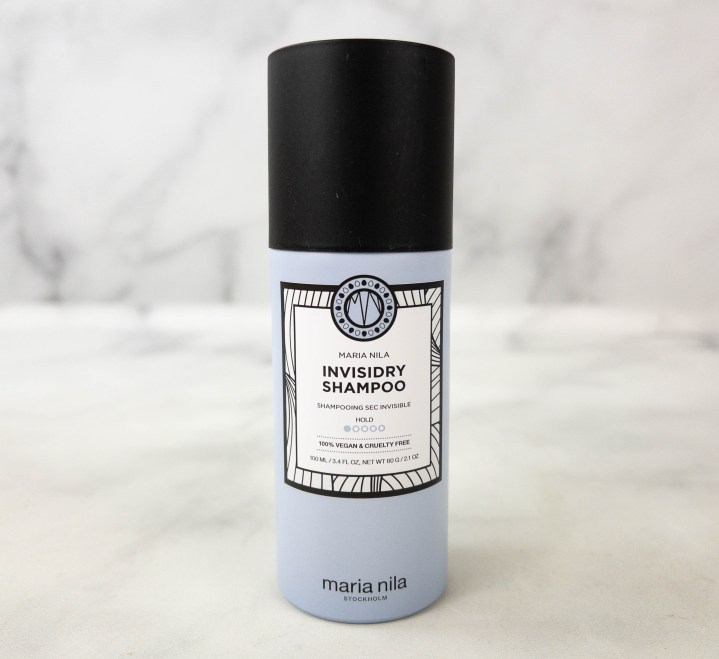 There's also an item to help us have good hair days: Maria Nila Invisidry Shampoo ($22)! It cleans up greasy hair, giving it a freshly washed look. The formula absorbs hair oils from both the scalp and hair. It's lightweight and doesn't leave a white residue. To use, just spray onto roots and strands and give it a gentle tousle to refresh hair and scalp. This dry shampoo also has a color guard complex, which helps preserve hair color by protecting it from UV radiation and free radicals. It came in full-size, and it's vegan and animal friendly as well! The fruity and refreshing scent composed of passionfruit and apple is definitely a bonus.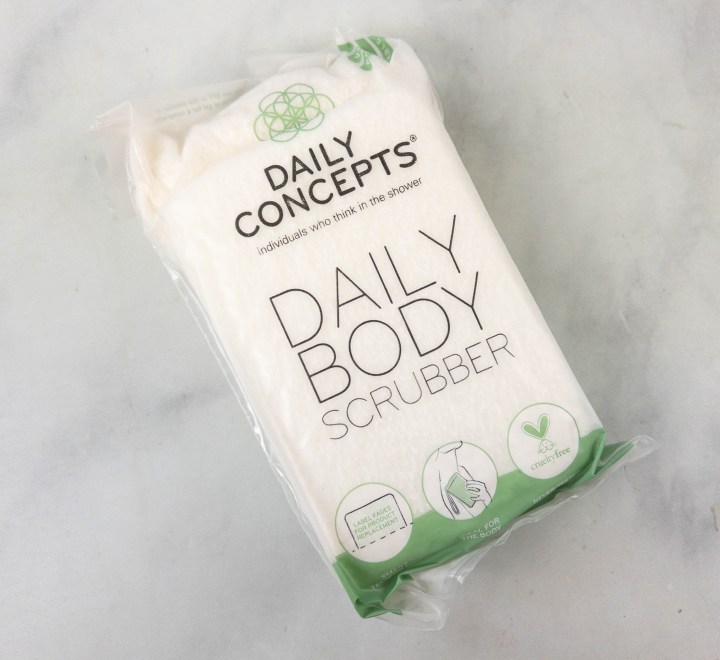 For gentle skin exfoliation, the box includes a Daily Concepts Daily Body Scrubber ($10). This bathing tool is made from soft, natural organic cotton with a soy-based center. It provides a thorough clean and helps reinvigorate the senses! You can use it with your favorite body wash to create a rich lather. It has the perfect texture to scrub away dead skin cells, leaving the skin clean, smooth, and feeling refreshed. Another great thing about this product is the smart label technology that tells you when to replace it with a new one when the writing fades. It's hypoallergenic, dermatologist-tested, vegan, and never tested on animals!
Aceology Rose Petal Mask Deluxe Mini ($15.92) gives the skin hydration, leaving it looking plump, healthy, and radiant! It has a rosewater-rich formula that provides lasting nourishment while soothing redness and preventing dryness. The gel-like formula is lightweight and sinks right into the skin without the sticky feeling. It also contains an antioxidant-rich blueberry extract that protects the skin from radical damage, plus niacinamide that strengthens the skin's moisture barriers. This mask has a cooling and calming effect, and I love how my skin felt after using it!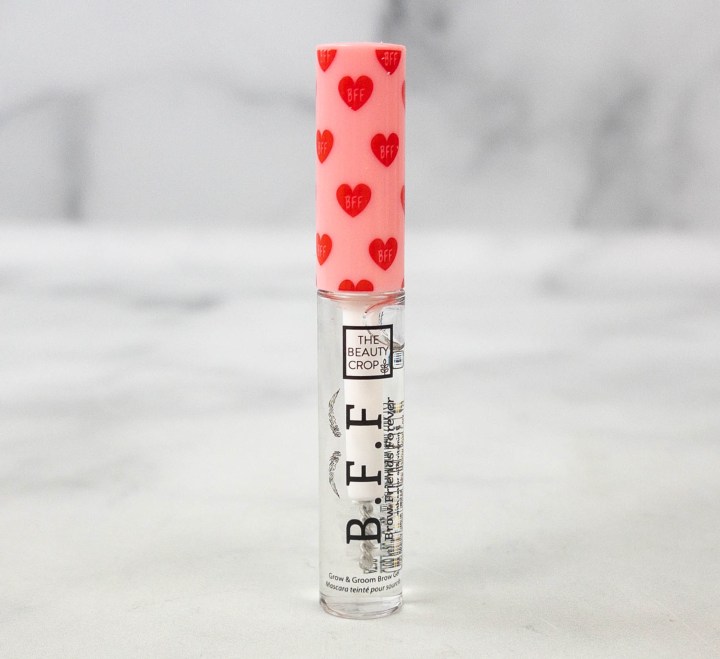 Eyebrows need to be taken care of as well. To help keep eyebrows tidy, here's The Beauty Crop BFF Brow Mascara ($8.99). It's a clear gel and works great for all hair colors! You can easily style your brows however you want and keep them still with this full-sized brow mascara. It contains castor oil to promote healthy hair growth and vitamin E to nourish and volumize each strand. It also came with a brush applicator, making it easy to apply the product and shape up brows in an instant. This beauty product creates a natural look and maintains brow shape all day without flaking!
Everything in this month's box is to promote natural beauty. From the marine cleanser to the scrubber to brow mascara, all beauty products from GLOSSYBOX's May 2022 box help women achieve a radiant and healthy glow. I particularly like the cleanser and rose petal mask because they're fantastic! I loved how refreshing my skin felt after washing it with the cleanser and how soft and radiant it is after applying the rose mask. The box's total worth is $74.91, more than three times the monthlysubscription fee! Some of the products in the box are even full-size, making it an excellent subscription to consider for your beauty routine.
As always, GLOSSYBOX never fails to send boxes with a luxury feel. This month's packaging looks superb! It also includes a booklet with product descriptions and a sheet of stickers with positive messages about self-love! See it here: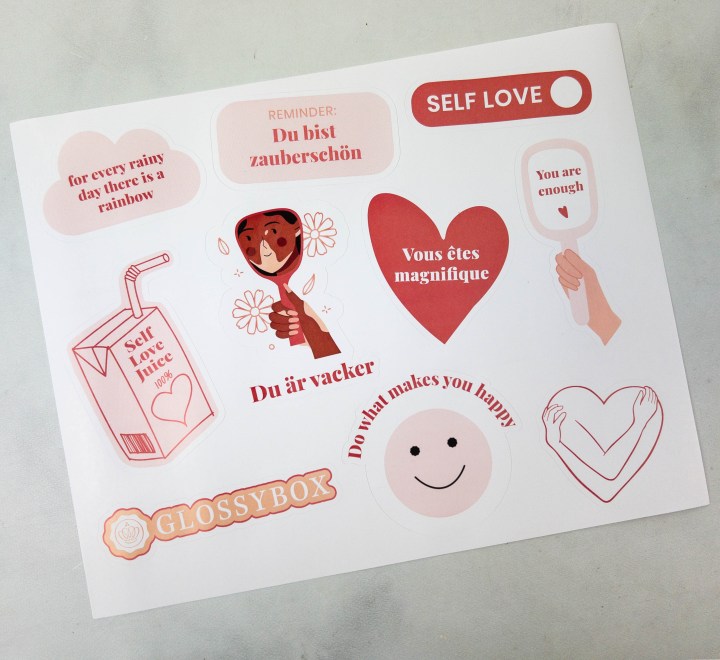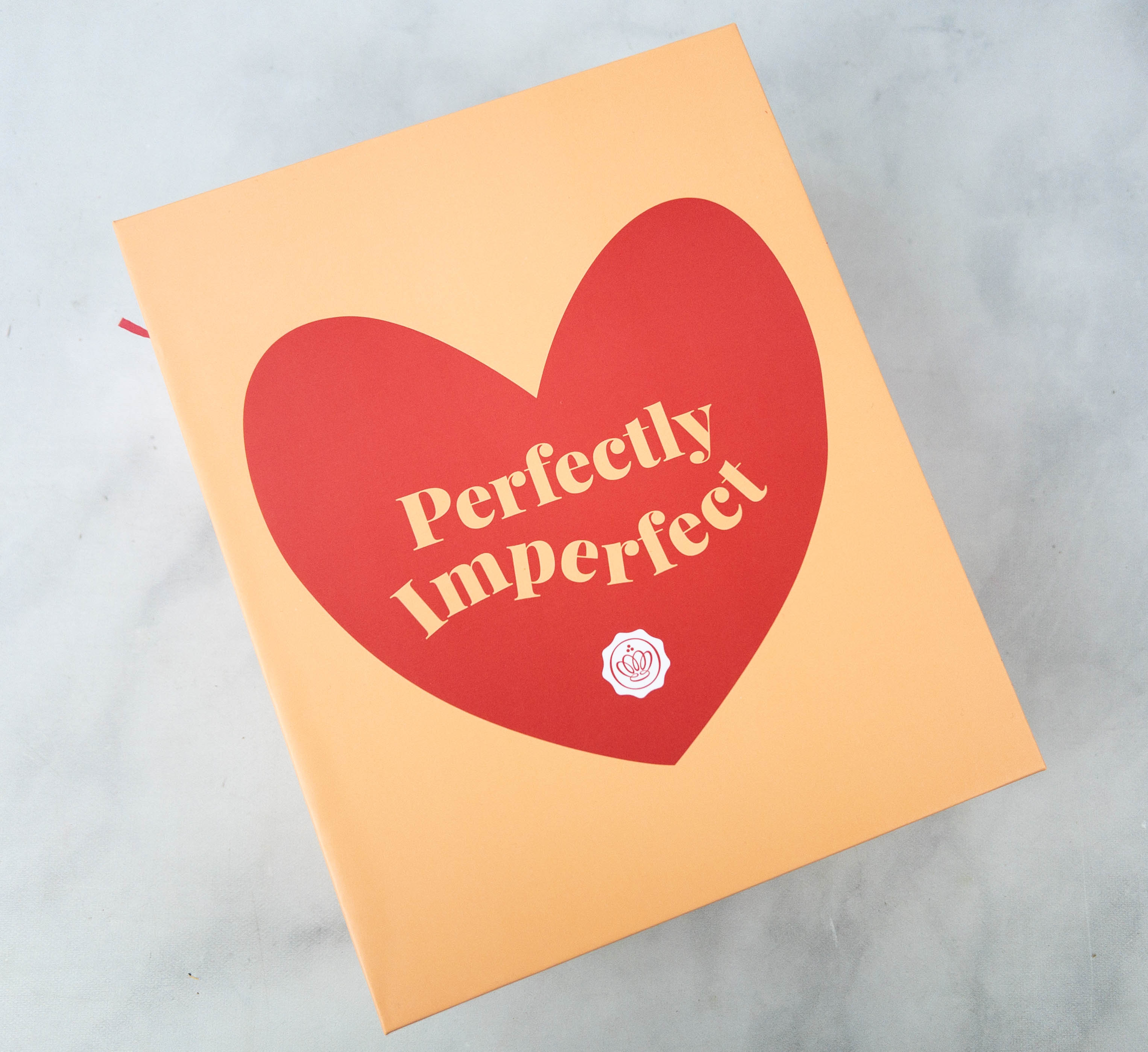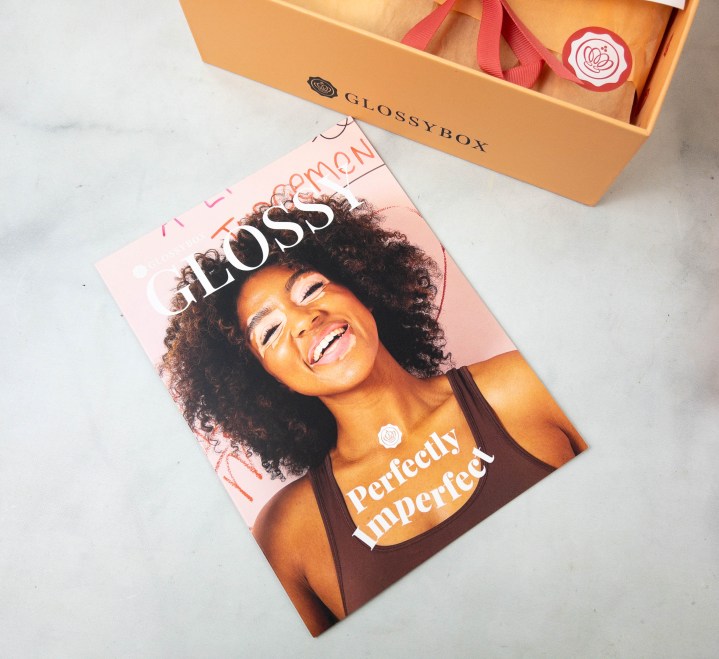 And to make it even more unique, there is a mirror on the box's inner lid, bounded with "You are beautiful" phrases in four different languages!
GLOSSYBOX is a monthly beauty subscription box with at least 5-6 luxury samples – many full sizes – per month for $21.
GLOSSYBOX is a reader fave and near the top of the readers' choice best beauty subscription box awards list!
NOTE: If you choose to subscribe to a recurring Monthly Plan between the 15th to the end of the month, you automatically agree to the following month's charge.
What did you think of this month's GLOSSYBOX?