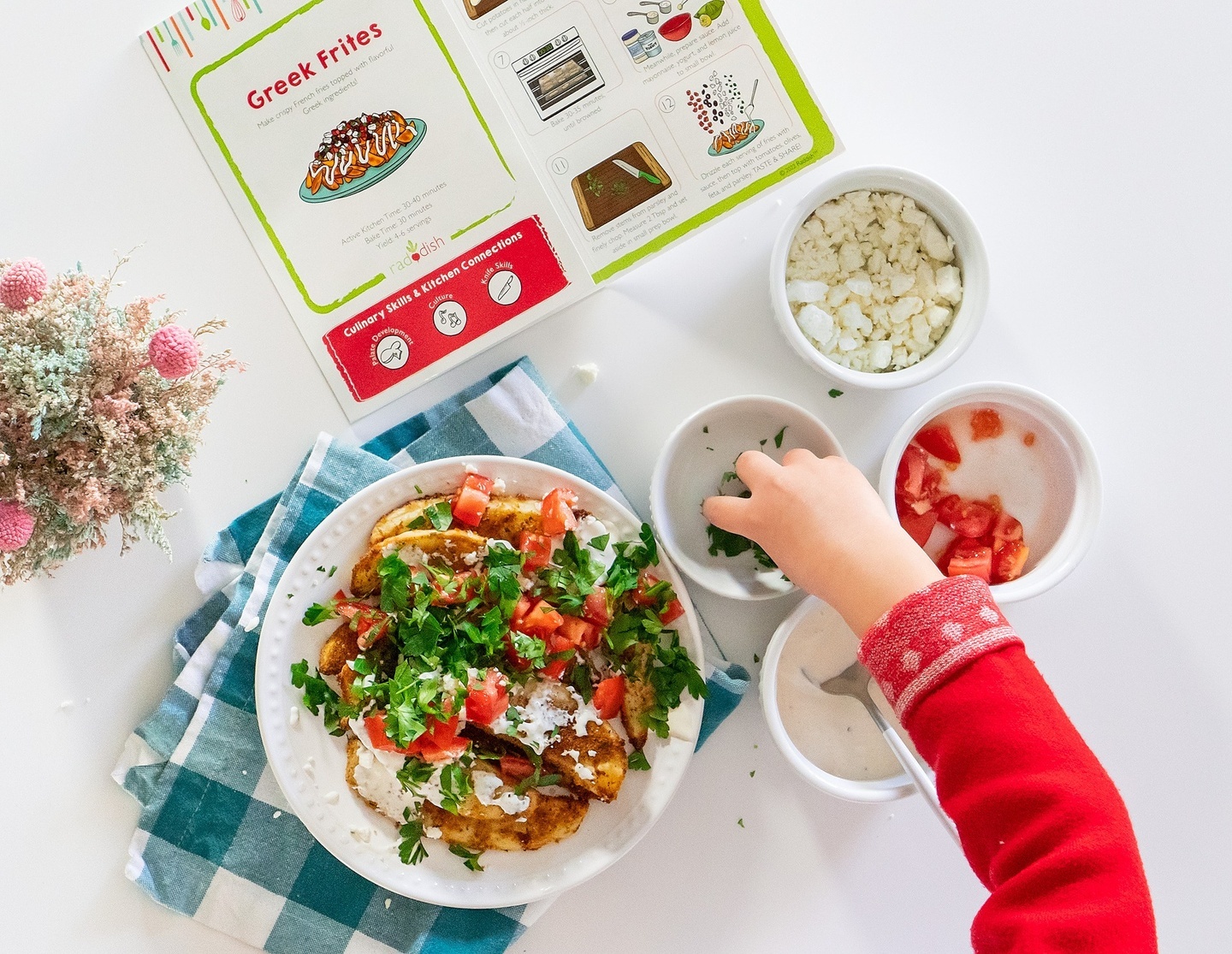 Kids get easily amazed, even by small things. And it's no wonder they do, especially when they see how different ingredients create delicious, mouth-watering dishes. If you're waiting for the perfect time to teach kids about what happens in the kitchen, this is it! We know a specific subscription to gift kids who love to help mom and dad in the kitchen!
Raddish Kids is a great gift option that aspiring chefs ages 4 to 14+ will appreciate. It's a hands-on cooking club in a box for kids who are fascinated by the kitchen and curious about cooking. They provide a unique cooking experience for little cooks by sending a cooking kit with fun extras! This subscription teaches young chefs how to prepare meals from scratch and even helps parents in instilling a love for cooking in their children. It's a fantastic gift choice to help kids master kitchen tricks they can use for a long time!
Gift a new culinary adventure in every box. Each cooking kit from Raddish Kids features a surprise theme that falls into one of four categories: Seasonal Spotlights, Global Cuisine, Creative Cookery (science or imagination-based), and Holiday Celebrations. Themes never repeat to help children learn new cultures and cuisines from different parts of the world!
Whether you're trying to foster their passion for cooking or simply looking for creative ways for youngsters to spend their time, Raddish Kids involves them in every cooking process! This subscription sends a cooking activity with delicious end products. It encourages children to get busy in the kitchen while gaining food knowledge and culinary skills in the process.
Each box contains three family-friendly recipes with a complete grocery list and creative kitchen projects like hands-on crafts, experiments, or food games for family table fun! It also comes with monthly collectibles, including table talk conversation starter cards and a colorful apron patch. There's even a quality kitchen tool that kids can use in the kitchen and help teach them new kitchen skills. They'll learn to chop, sauté, whisk, measure, and more!
Raddish Kids also has bonus digital content, including additional recipes, dietary modifications, cooking videos, lesson plans, parent resources, and music playlists to keep everything more exciting as possible!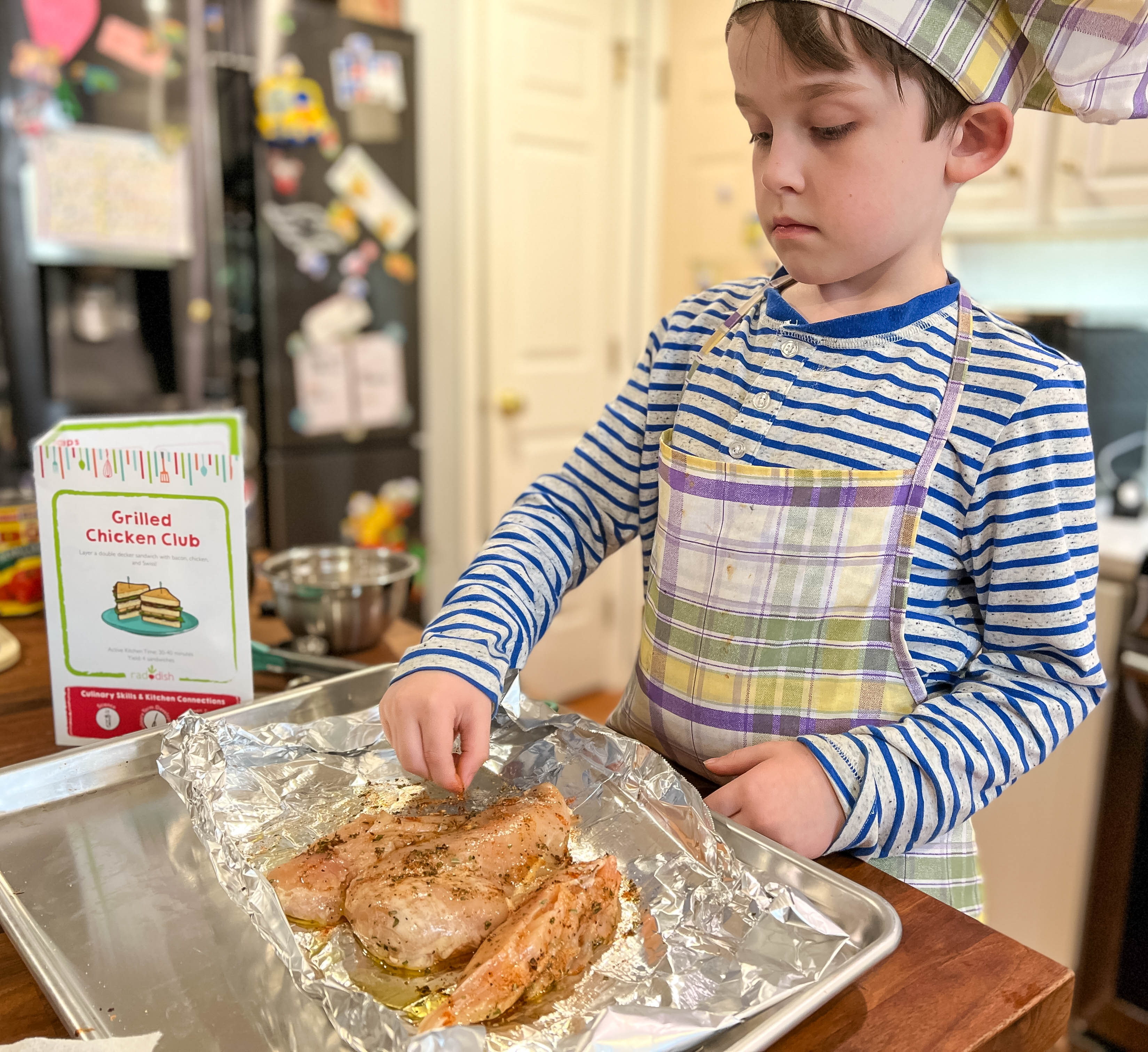 Why choose Raddish Kids as a gift? It's a unique gift that keeps on giving. This subscription provides a super fun screen-free experience that creates memories and culinary skills to last a lifetime. It helps broaden kids' palate and help develop an appreciation for other cultures. Raddish Kids' boxes are an all-in-one learning, teaching, and cooking guide that meets the intent to bring families together around the table for good food and enjoyment.
Gifting Raddish Kids is as easy as getting your own subscription box. Pick a plan – Monthly ($27.95 per kit), 6-month ($155.70 paid upfront), or 12-month ($287.40 paid upfront), all with free US Shipping! Then, add a gift note when you check it out for a fun cooking surprise! Raddish Kids made an even better gift for siblings because you can add on a sibling bundle (tool & patch) for $5 a month.
No complicated recipes, yes to yummy meals! Raddish Kids is a fun and interactive gift that will have them buzz around in the kitchen, creating lasting memories with the whole family. Because RAD Kids can cook!
Are you gifting Raddish Kids?
Looking for more subscription box gift ideas? See our full subscription box gift guide!