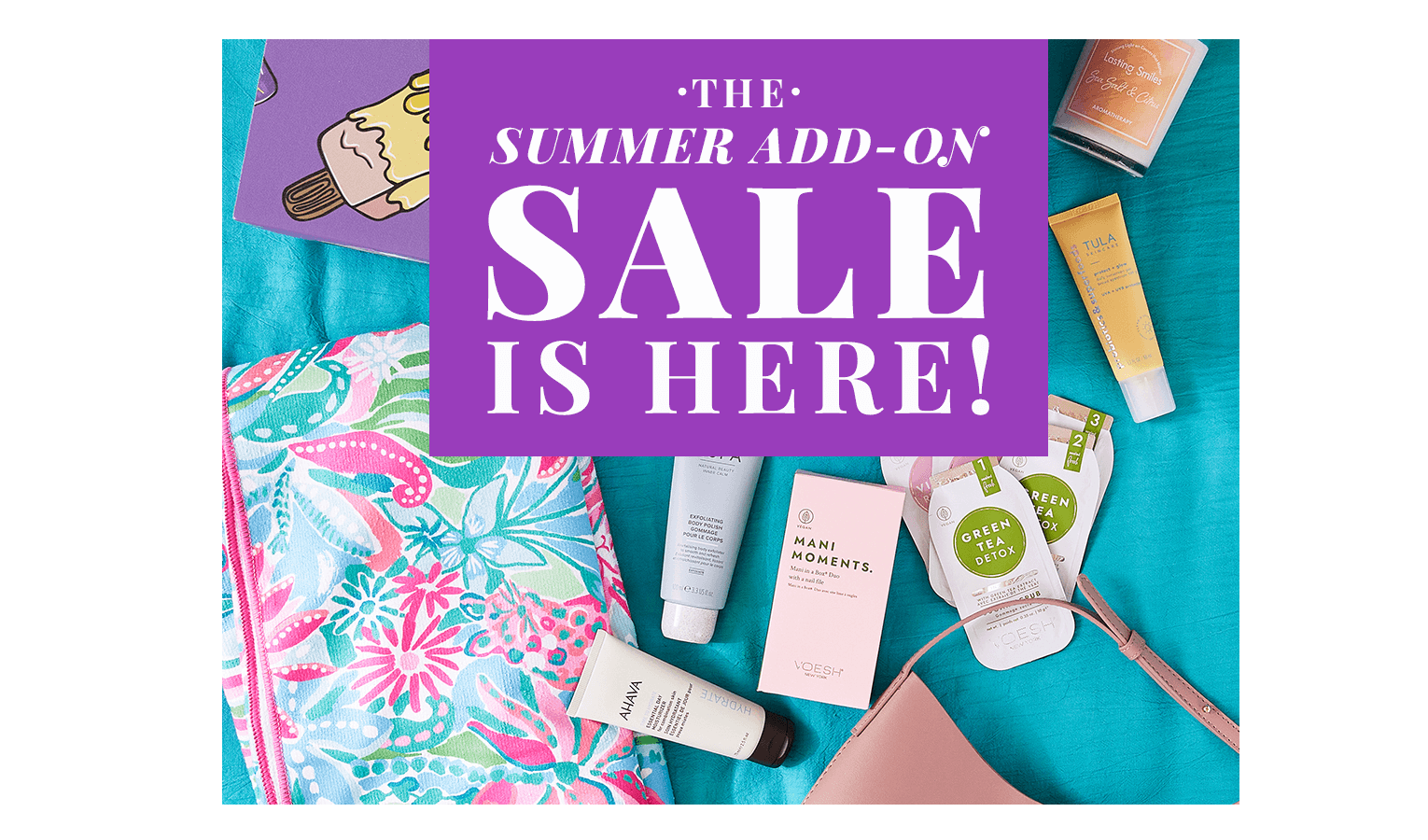 FabFitFun Box Summer 2022 box add-ons are available now with access for all subscribers, seasonal and annual members alike!
Shop the Sale – Add items to your cart up until the sale closes on May 17 at 11:59 pm PT.
No Checkout Required – Everything in your cart will be automatically billed on May 18.
Get Excited – Your items will generally ship within 1 month of your bill date. Check your inbox for updates.
Add-ons always ship free with your box, but if you're shopping for Add-Ons and not getting the current seasonal box, shipping fees will be charged in accordance with the prices listed for the Edit Sale. That's $5.95 to orders under $25 and FREE for orders over $25 to 48 contiguous states in the US.
Here's a sneak peek at the Summer 2022 Add-Ons:
Check out FULL SPOILERS for the Summer 2022 FabFitFun!
---
The FabFitFun Summer 2022 schedule is here and we have all the details!
Seasonal Customization: Customization & Boost My Box & reFills open to seasonal members May 13 and ends on May 17
Seasonal Members Swap for Credit: Swaps for the Summer 2022 season are available now until May 15
All opening times are at 9am PT and all closing times are at 11:59 p.m. PT.
FabFitFun is a quarterly subscription that sends full-sized items for a fraction of the cost. For $54.99 per quarter, you'll get a box filled with premium beauty, fashion, and lifestyle items. Annual members can now fully customize their subscription, while Seasonal members have more choices than ever.
Subscribers also get unlimited Swap for Credit – if you don't like the products included in your box, you can swap them for credit! Use the credit on FabFitFun sales, add-ons, refills, and more!
DEAL: New members can save $10 on your first box with code FAB10!