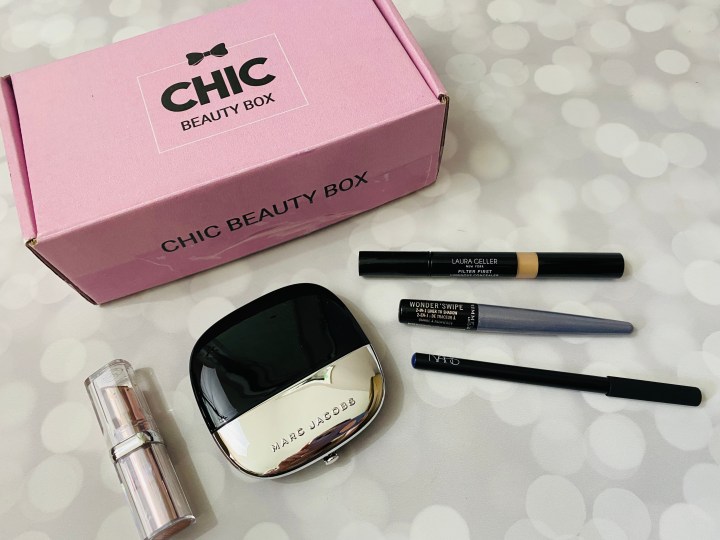 March/April Chic Beauty Box included a collection of cosmetic items from different brands, from Marc Jacobs to Laura Geller and more. They are ideal for full-face makeup and for everyday makeup looks! Read on to find out more about the cosmetics I received from this Canadian beauty subscription.
DEAL: Get 10% off your first box! Use the coupon code HELLOSUB at checkout.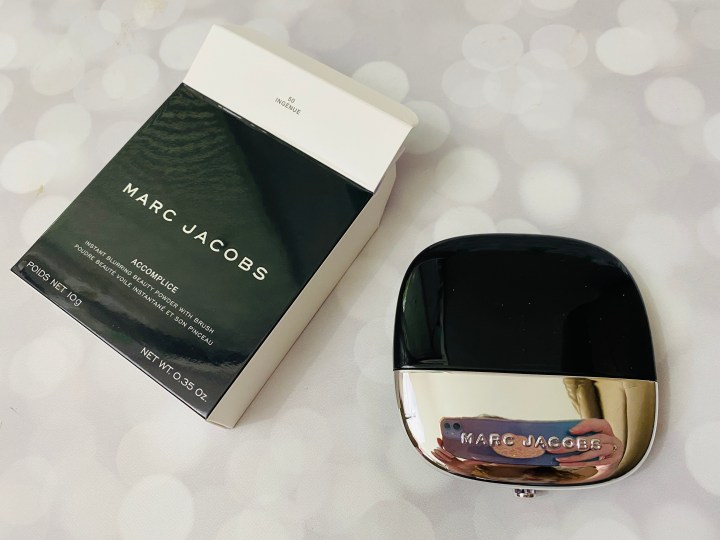 Marc Jacobs Accomplice Beauty Powder. I didn't realize MJB's contract had ended in 2021. Their products were always so nice and they were cruelty-free. Accomplice is a beautiful compact with a setting powder and a concealed brush in the lid.
Ingenue is a yellow-toned fair shade. This will be too warm for me which is the risk with sending complexion products.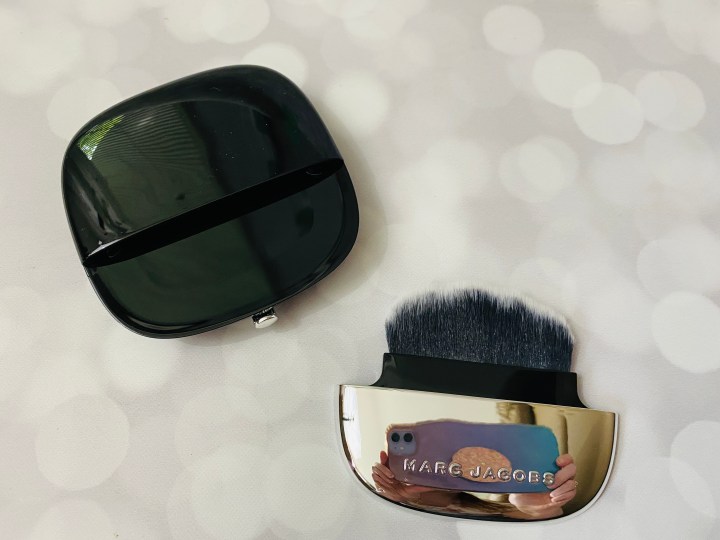 The brush is concealed in the lid.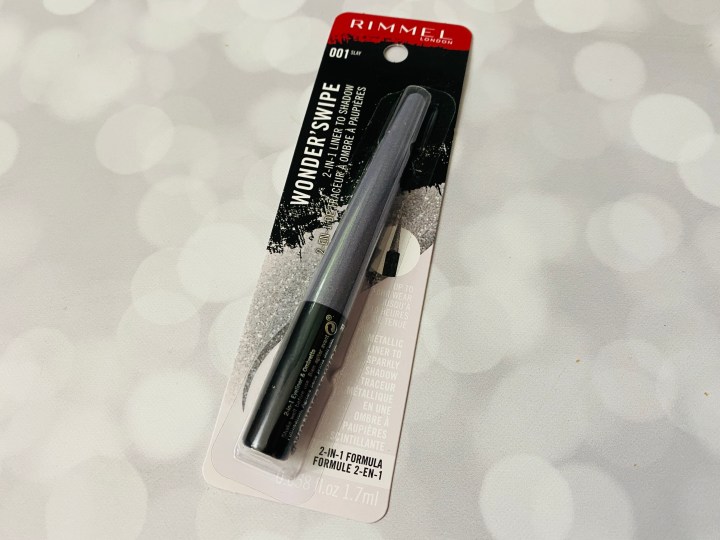 Rimmel 2-in-1 Liner/Shadow. ($6.99) A unique liquid liner that can be used to line the eyes, or smudged all over the lid for a metallic shadow that lasts all day!
Laura Gellar Filter First Concealer. This concealer product has a unique sponge applicator that mimics the light touch of your fingertips. I found the formulation of this product really watery. The shade is also completely wrong for me, but it didn't really stick to my skin at all. As this product is discontinued it's possible it's gone off.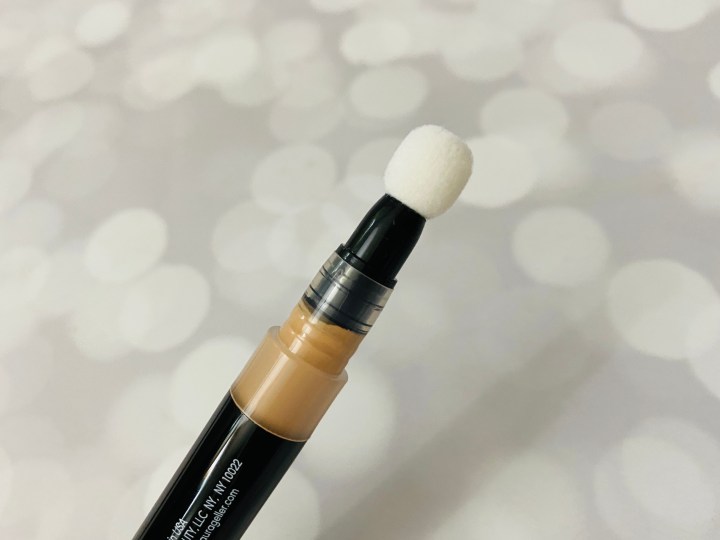 Here's a peek at the applicator.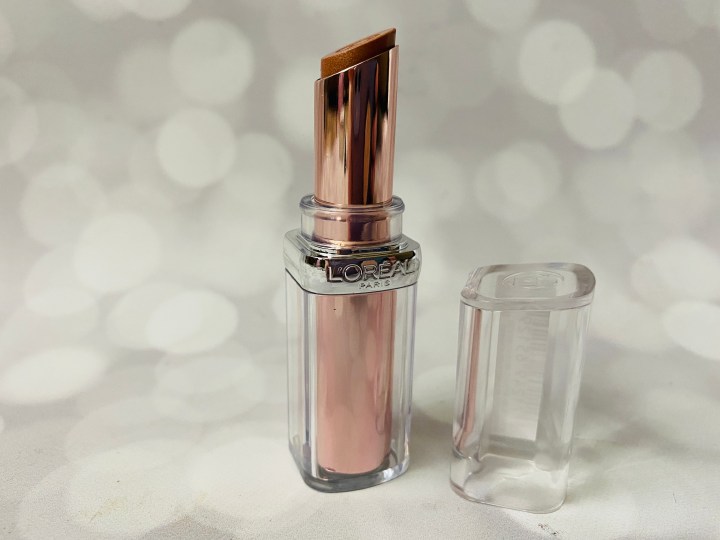 L'Oreal Balm in Lipstick. ($9.99) An innovating lip product that has nourishing ingredients along with a subtle pop of colour. Luminous Coral is a golden coral shade.
NARS Velvet Eyeliner. Blue Lotus is an absolutely stunning shade of purple-ish blue. This eyeliner applies like a dream. Unfortunately, NARS isn't cruelty-free because this is such a nice eyeliner. The Velvet Eyeliner series is now discontinued and replaced with NARS' updated eyeliner formula.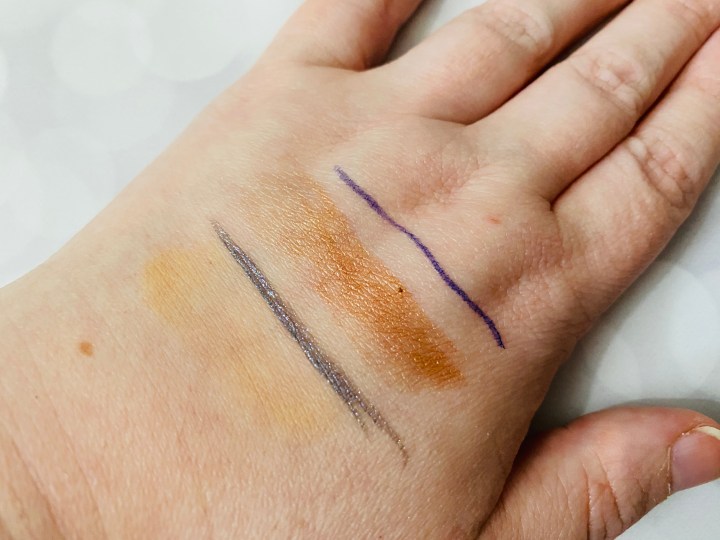 Swatches – concealer, Rimmel eyeliner, lipstick, NARS eyeliner.
Chic Beauty Box is a box I can't honestly recommend due to its reliance on old, discontinued products. Every once in a while there is a good item but overall I don't know if it's worth the risk of receiving products that may have gone bad.
The information card breaks down the items you may find in your box – there are now different variations!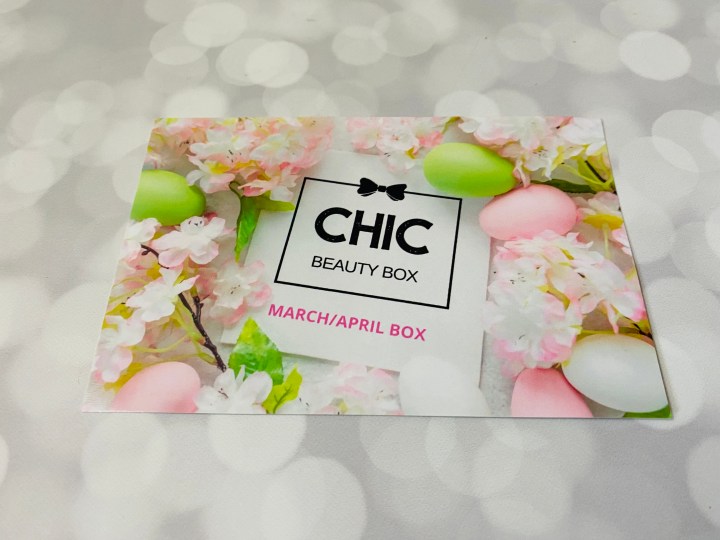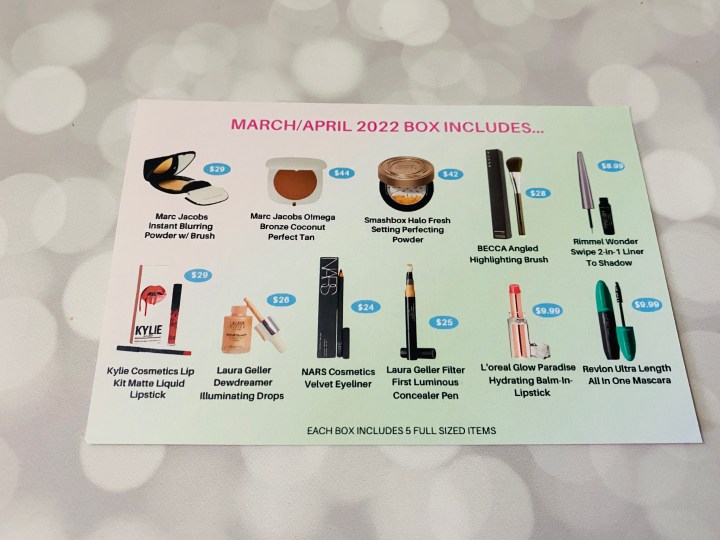 Chic Beauty Box is a bi-monthly subscription box that delivers high-end and low-end cosmetics to your door. They feature imagery of brands like NARS and MAC as well as Too Faced, Fenty Beauty, and Milani. The box is $34.99 CAD and you can also try a one-time box for $39.99.
What do you think of this month's Chic Beauty Box?