The May 2022 BOXYCHARM Premium theme was Super Bloom and came with beauty items to help me prep my skin, apply my makeup, and then take it all off before bed. See what I received below!
There may be variations in the box – see the full spoilers here.
DEAL:
Subscribe now and get a FREE gift: VIOLET VOSS Essentials 2 Palette ($45), CIATÉ LONDON Women's Empowerment Eyeshadow Palette ($68), or ALGENIST Triple Algae Eye Renewal Balm, PLUS $10 credit to May Mega Drop Shop!
Use this link and pick your FREE gift at checkout AND get your exclusive $10 Mega Drop Shop code via email within 24 hours of subscribing.
BASEBLUE COSMETICS Dry and Wet, Dual Action Facial Cleansing Wipes ($21) I guess I'm not much for using cleansing wipes at home, but I don't mind them when traveling, as I don't carry my washable, plush "makeup erasers" when on vacation. There are two different kinds in this box and they are individually wrapped. One is dry and you add water before rubbing it over the face, while the other type is already moist and has a slightly soapy feeling while in use. I wasn't thrilled to see "parfum" on the wet wipes but I didn't notice any fragrance, so I guess it's the masking type of scent. These would take the place of my plush cloths, I would follow them up with a second cleanser and please note that I didn't try these on my eyes, I used them on my face only.
Choice Item: AAVRANI Balance Restoring Serum ($60) I generally skip using toner as I prefer an ultra gentle hydrosol but at least this version in its gorgeous frosted glass bottle is free of alcohol (I would prefer that it didn't have witch hazel, eucalyptus, camphor, and limonene as those aren't great for sensitive skin). The product is supposed to clarifiy the skin, remove toxins (which I take to mean oil, dirt, and dead skin cells because what else is there?), and minimize dark spots while helping skin stay moist thanks to glycerin and sodium hyaluronate. There is a plug in the dispenser so make sure to remove that first and then you can either pour this on fingers and spread on the face or use a cotton pad. The product is only slightly thicker than water, has a light scent thanks to those essential oils, and dries quickly to feel like nothing's there.
ELEMIS Superfood Midnight Facial 50ml ($50) Here is another fragranced product so it will be used mostly on my neck but it smells so good I want to slather it everywhere! This moisturizer is supposed to keep skin moist overnight so you wake up with radiant skin. It has glycerin, sweet almond oil, and shea butter plus some tropical extracts from camu camu and banana flowers. It dried very quickly on my skin and is non-sticky once dry. I think it smells like fruity bubblegum!
LARUCE Beauty 3-Piece Contour Brush Set With @Servicedbye Limited Edition Pouch ($50 listed value) I have several LARUCE brushes thanks to subscription boxes and I noticed that several of them are reached for daily. They have nice handles that feel good in my hands and they work really well. The brushes are vegan and we received three plus a storage pouch. There was an angled shading brush for my eyes, a flat angle brush for highlighter and contour (and especially good with creamy products), and a contour blending brush for blush or highlighter. I've enjoyed using these brushes, and the angle brush will be especially fun to play with further, but these are still in my makeup box, I have been using them regularly since receiving them.
Choice item: COVERFX Gripping Primer ($38) I received a different primer in my base BOXYCHARM so I decided to test them out on the same day but opposite sides of my face. This one feels kind of tacky as it's being applied and I was happy to find it didn't have any scent. As far as performance goes, I didn't like this one as much as the other brand, mainly because the powder that I use as a foundation sat on top of my skin on the side that had COVERFX, not exactly a look that I was going for.
KVD Beauty XO Lip Gloss ($19) I received the shade Petunia, a "high-shine warm pink" that is perfect for pretty much any makeup look I wear daily. I don't think the color is as deep, bright, or red as my pictures show (or maybe it's my monitor), but it is a "my lips but better" kind of tone and the gloss is comfortable on my lips. It has a toasted sugar and vanilla scent that is light and I'm super happy with this product overall!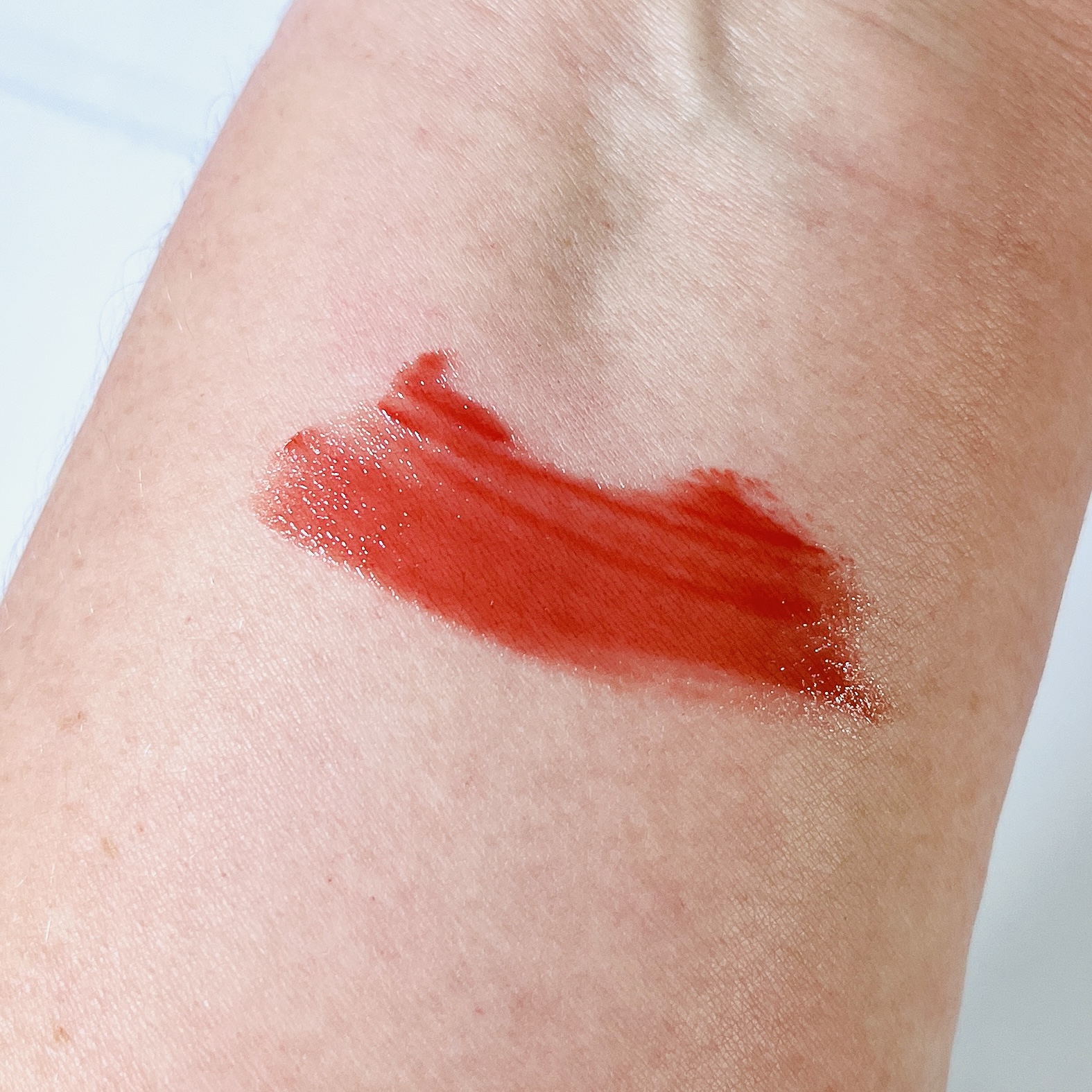 Here's the gloss swatched!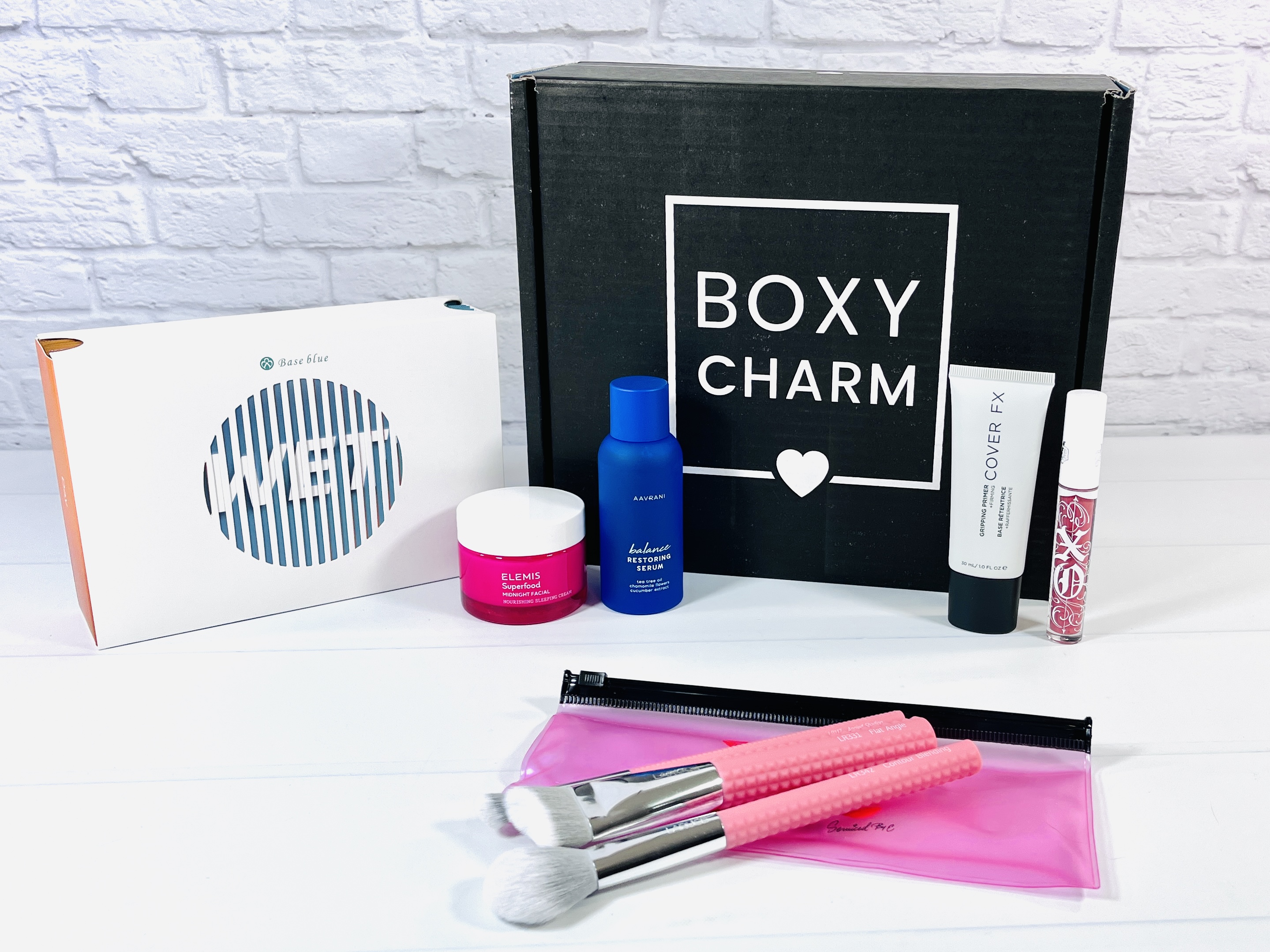 What a fun Premium box from BOXYCHARM! I enjoyed almost everything in this box, and only the primer was a miss, but then I rarely use skin primer anyways (now eyelid primer, I wear THAT every day!). I liked the brushes, they not only worked well but they feel good in my hand and I like pink, it makes them easy to spot in my classic Caboodle. The lip gloss was a warm pink and it wore well and I liked the shade. The face cream was also pink, and it even smells like fruity bubblegum! The serum/toner and cleanser were also cool products, I plan on taking the wipes with me on a trip next week. The value for my box was around $238!
Below is the product info card plus a couple of box opening pictures.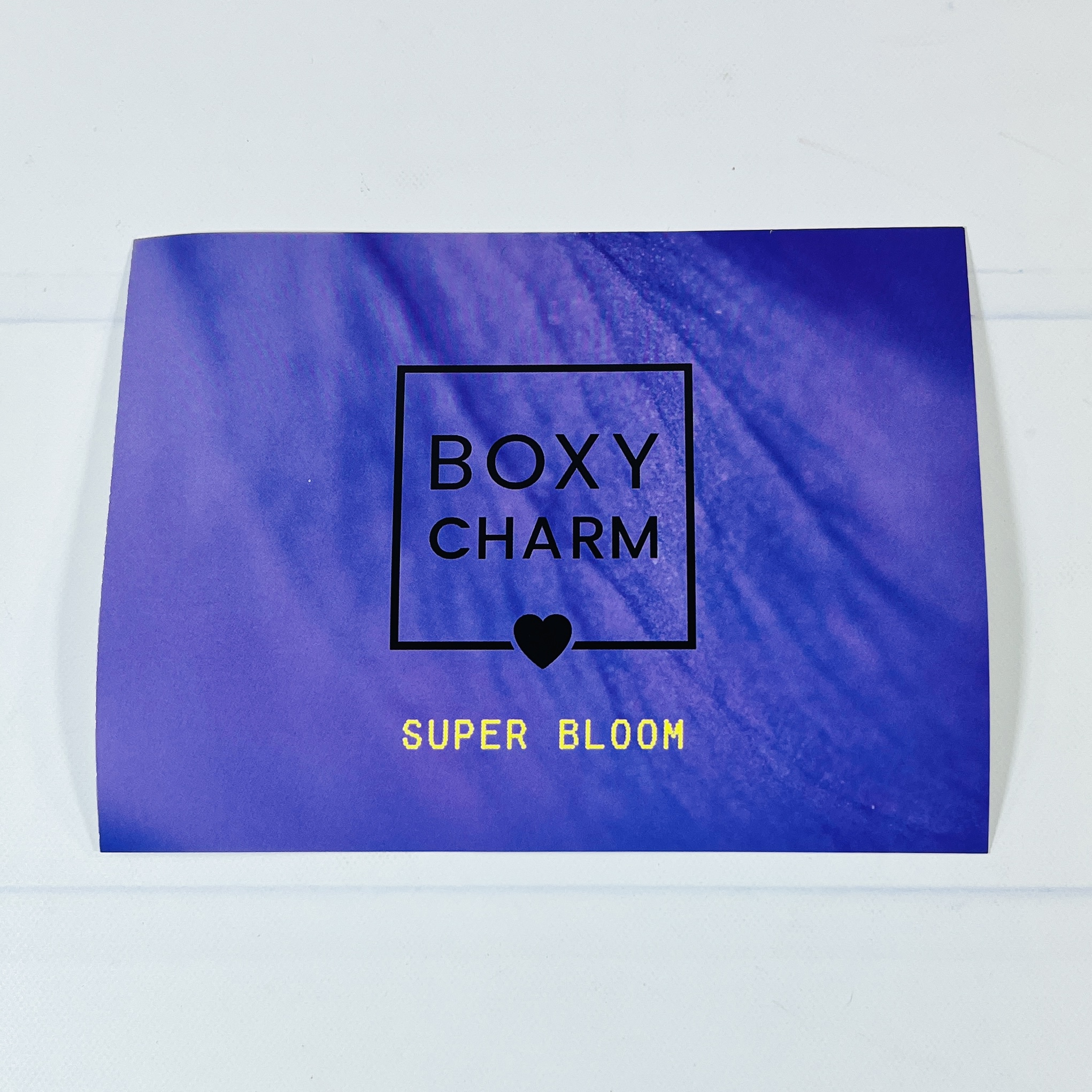 Below are some box opening pictures and the product information card.
BOXYCHARM Premium is a beauty box from BOXYCHARM (who also has a base box for $27.99 a month and a BOXYLUXE upgrade option). For $39.99 per month (price drops for longer terms), you'll receive 6 items with 2 items chosen by the subscriber. They also state an average value of around $215 per box. BOXYCHARM's premium subscription box was voted by our readers as one of the best beauty subscription boxes for 2022 – and a best skincare box, and a best makeup subscription!
Did you get BOXYCHARM Premium? What's your favorite item?