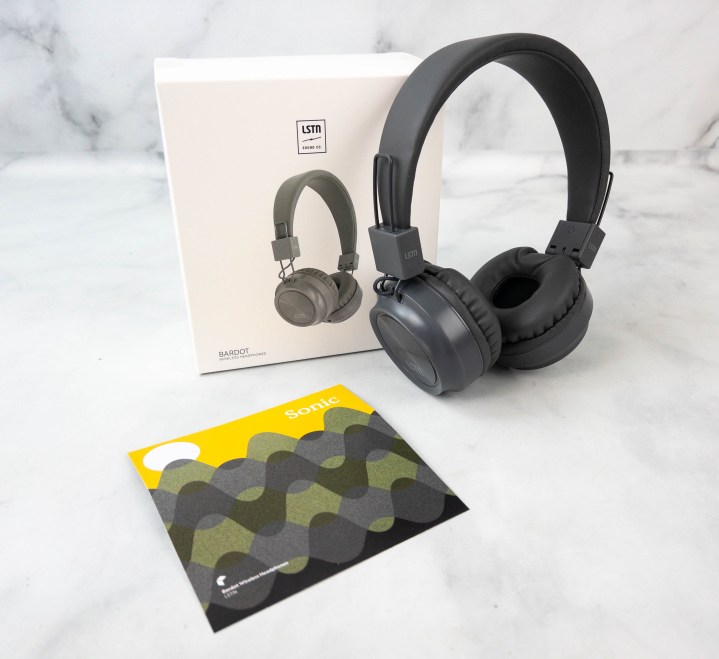 Bespoke Post offers different curated boxes monthly, with high-quality products to keep! There were several box options this month to choose from, including Propagate (plant-growing system), Pearly (oral care products), and Spot (pet products), among others. It's good to note that although Bespoke Post is a men's lifestyle subscription box, most of their offerings are not gendered! As someone who enjoys listening to music often, I picked the SONIC box. It comes with wireless headphones that I can carry with me everywhere I go!
DEAL: Save $9 on your first box with coupon code FREEBEER. Don't forget that items from the shop ship free with your box.
Our selection for this month, Sonic, is still available. This is one of the regular $49 selections.
LSTN Bardot Wireless Headphones ($70) come in two colors: stealth black and gray (volcanic ash), and I received the latter. The box included an info card on how to start it up. It features an onboard microphone, volume/playback controls, a backup cable for wired use, 40mm drivers, and a 30′ operating range. There's also a manual included, explaining the button functions, plus product specifications. Apart from making high-quality headphones, the brand also provides hearing aids to people in need via the Starkey Hearing Foundation.
I was pleased by how cool the headphones looked when I opened the box. It connects to devices via Bluetooth 5.0 and has a 3+ hour battery life. The headphones have a durable headband with adjustable length hinges that helps customize your comfort. Each over-ear piece has an ultra-plush foam cushion that feels comfortable when worn. The unit came with a micro USB cable for charging and a traditional AUX 3.5 mm cable. It's especially useful when the Bluetooth connection is disabled or restricted, such as on airplanes.
On the right earpiece is where the buttons are located. The volume keys can be used for playback options and navigating to the next or previous track. There is, of course, the power button, device pairing LED indicator, built-in microphone, USB charging port, and headphones port if you want to use it wired.
The soft padded over-ear muffs fold nicely inward for compact storage and convenient transporting, making it easy for me to toss the headphones into my bag whenever I need to. It's lightweight and comfy on the ear, even when worn for quite some time.
The Sonic box is perfect for anyone who loves listening to music or audiobooks. It comes with wireless headphones that deliver crystal clear sound regardless of what you're doing, whether you're strolling, slouching on your couch, or working out the gym. It has the perfect grip on the head – not too tight, but not too loose either. The sound comes out high-quality and pretty impressive. When listening to music, you can clearly hear the instrumentals and voices apart! Bespoke Post offered different curated boxes this month, and I got to choose what I prefer most. Overall, I liked this box! The headphones I received are worth twice as much as the subscription, so it's a pretty good deal!
They've also included a Spotify playlist to listen to in your new headphones. Just scan the Spotify or QR code, and you're good to go! Here's a look: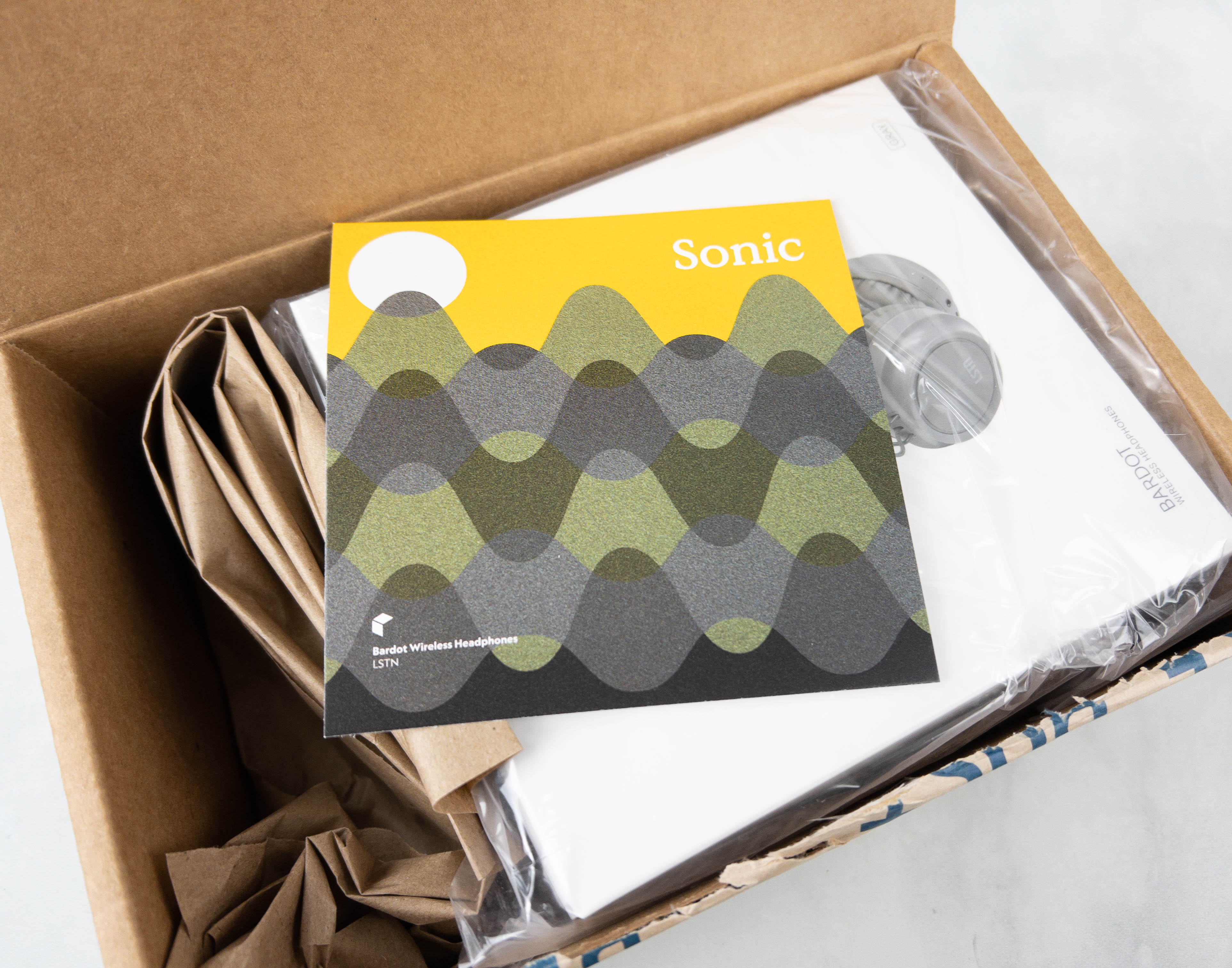 Bespoke Post is a men's lifestyle subscription box offering sophisticated accessories, gear, and curated interest kits, although nearly all of their offerings are not gendered and would be equally appropriate for any person. Bespoke Post, which is $49 a month, has a unique model – you can select your box from a variety of offerings, or receive their automatic monthly selection picked just for you. You can also skip the month if you're not interested in any of the available boxes. This subscription was voted by our readers as the top subscription box for men in 2022!
What did you think of the Bespoke Post Sonic box?