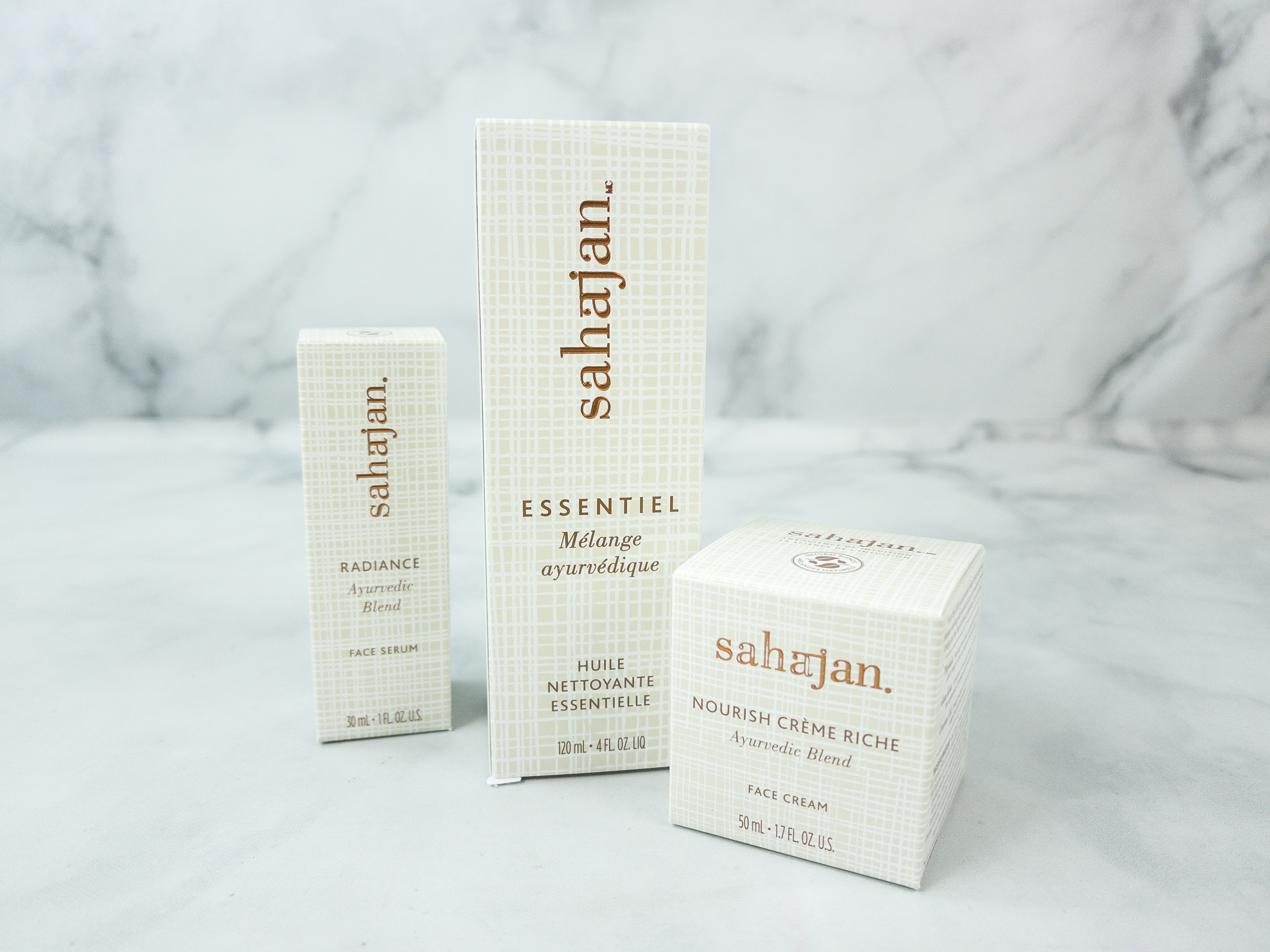 Beauty Heroes May 2022 focused on skincare products infused with herbs and botanicals that soothe, moisturize, and breathe new life into the skin. The featured brand is SAHAJAN and it's inspired by Ayurveda, a 5,000-year-old ancient science from India. Read on to know more about the Hero and Sidekick items for this month!
DEAL: Get 10% off your first Beauty Heroes subscription of any term! Use this link to subscribe and use the coupon code HELLOBH10 at checkout. Valid for new subscribers only.
Beauty Heroes May 2022 Review: Sahajan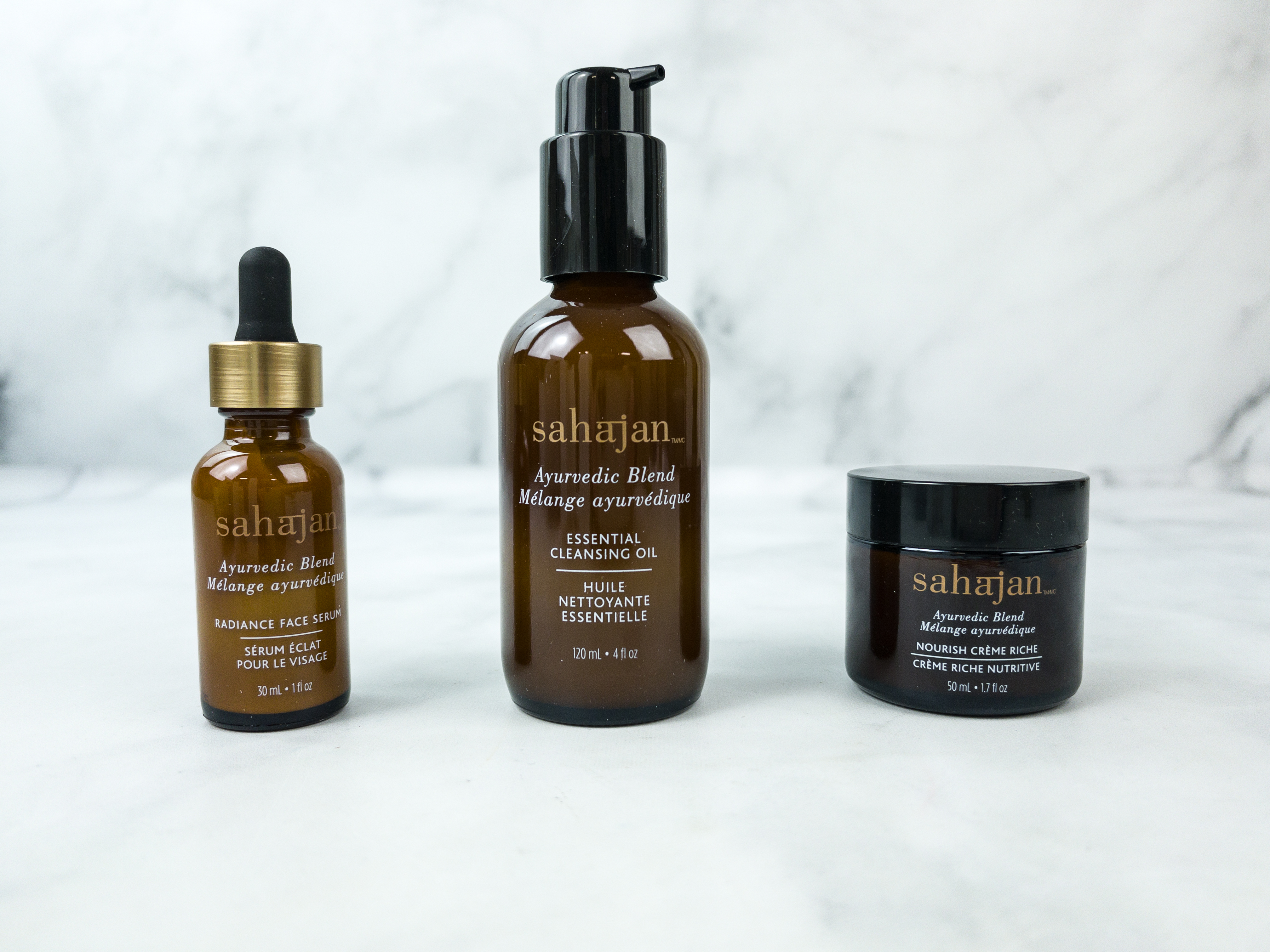 This month's Hero item is Nourish Crème Riche. For a complete routine, they also provided Sidekicks from the same brand: Radiance Face Serum and Essential Cleansing Oil.
Made with a concoction of traditional herbs, Nourish Creme Riche's soothing formula sinks easily into the skin and leaves it soft, replenished, and radiant. It's powered by Triphala which is an antioxidant-rich Ayurvedic fruit blend, as well as Gotu Kola to keep the skin firm and coconut oil for extra hydration. Triphala has been an Ayurvedic staple for over a thousand years and now Sahajan has adapted it to create a beautiful skincare routine! This cream is super rich without being greasy, and really excellent for dry skin. It's moisturizing without weighing your skin down, with a soothing fragrance.
Radiance Face Serum fights signs of aging and promises to give the skin a youthful glow. One of the key ingredients is hyaluronic acid, which keeps the skin well-hydrated. Just like the creme, this Ayurvedic blend contains Triphala and Gotu Kola. This is ideally used after cleansing and perfect for attacking any dark spots.
Cleansing is also an important skincare step. At the end of a long day, you can wash away dirt and grime from the skin using the Essential Cleansing Oil. It's light and gentle, with a milky oil consistency that keeps the skin clean and refreshed.
A cleanser, serum, and face creme are included in this month's Beauty Heroes box! These are all inspired by Ayurvedic practices, and I love that they're made with natural ingredients that keep them gentle on the skin, unlike other skincare products laden with unknown chemicals. I'm also happy that the Hero and Sidekick items this month can already form a simple routine to keep my skin hydrated no matter the weather and to keep signs of aging like fine lines and wrinkles at bay. Plus, my skin just looks super glowy with this routine and felt especially soothed.
Beauty Heroes is a healthy beauty discovery service featuring one clean beauty brand each month. They send a full-size Hero product in every box, plus a deluxe size Sidekick. Sometimes, they send more than one Hero or Sidekick, depending on the featured brand. Boxes are always $100+ in total value. Beauty Heroes members also receive a 15% discount in the Beauty Heroes Beauty Store, insider exclusives, and early access to new product launches. They currently offer 1-, 3-, 6-, and 12-month membership subscriptions. Here are the prices: 1-month – $58.95 ($58.95/month), 3-months – $137.85 ($45.95/month), 6-months – $251.70 ($41.95/month), 12-months – $479.40 ($39.95/month).
What do you think of this month's Beauty Heroes box?