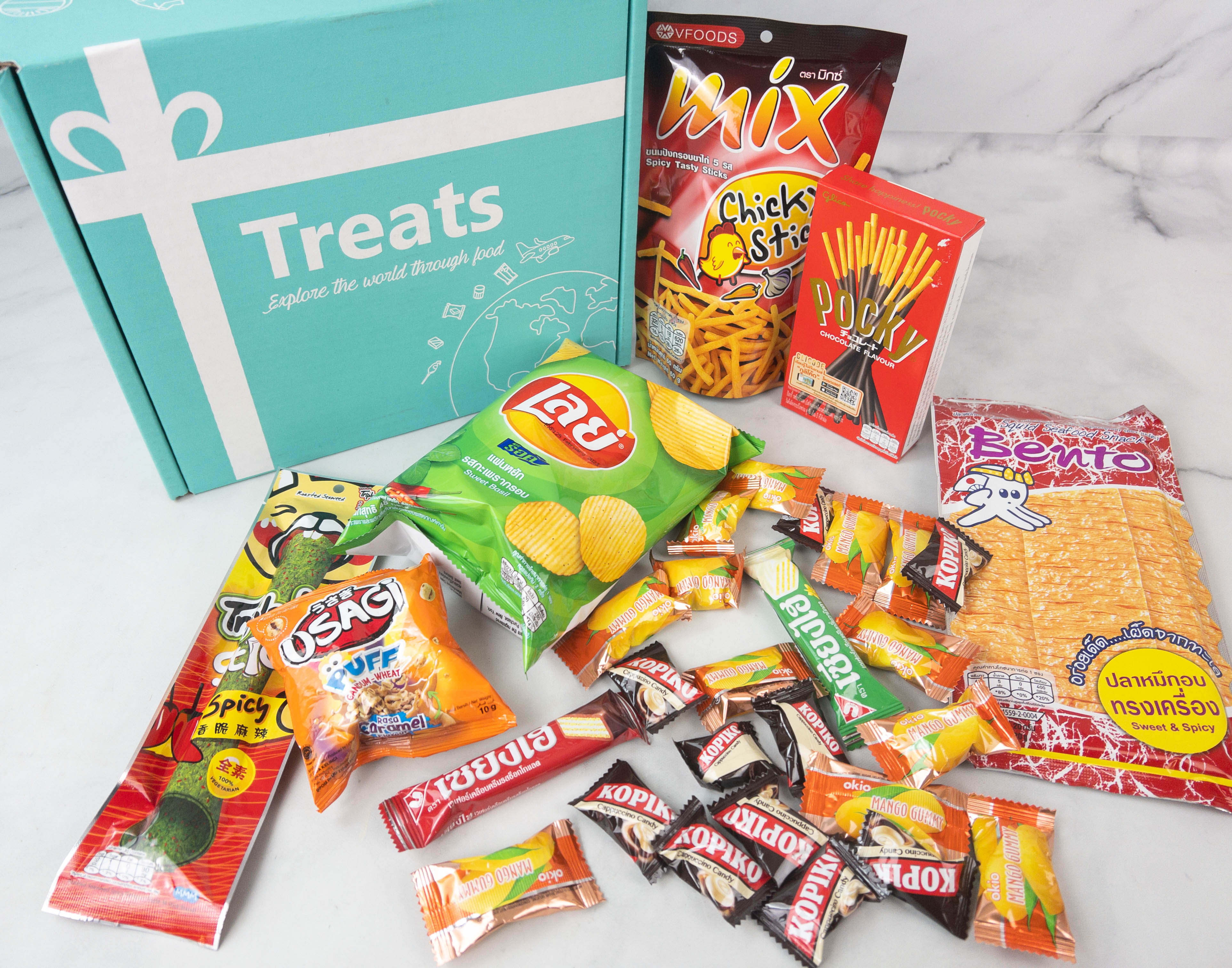 Treats brought us to the beautiful country of Thailand through a box brimming with unique flavors that represent Thailand's rich culture. The snacks from the Land of Smiles include yummy chips, flavorful candies, and more. We received the Premium box to review, which has 10+ snacks to enjoy!
DEAL: Save 15% on your first box! Use coupon code HELLOSUBSCRIPTION15.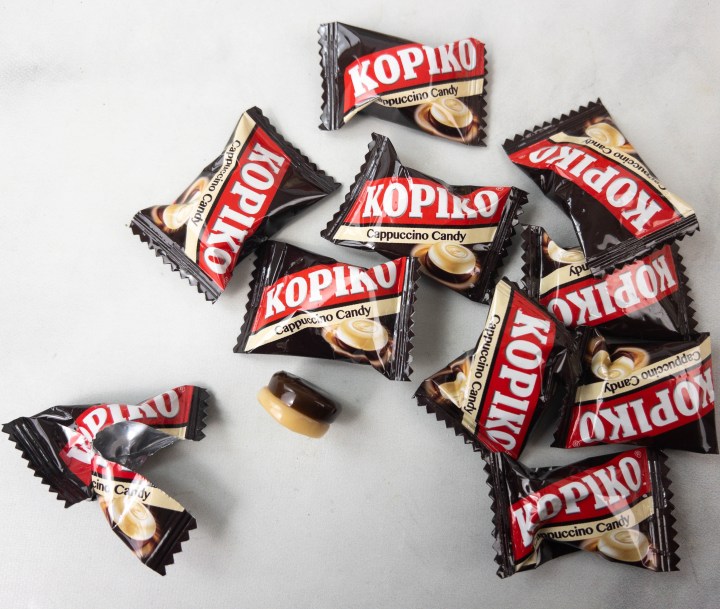 If you're a coffee lover, Kopiko Cappuccino Candy is the perfect choice for a pick-me-up. These hard candies are infused with rich cappuccino flavor. Eating 4-5 pieces a day is said to be equivalent to a cup of coffee. The dark brown part is the coffee flavor, while the white part is the milk flavor. It's not too strong of a coffee flavor and not too sweet either. It tastes more like caramel!
Mango is one of Thailand's popular tropical fruits. Of course, they also included mango-flavored treats in the box! We received a bunch of these Dragon Fly Mango Gummy candies with a dark yellowish color, similar to vitamin gummies. They're pretty chewy! Flavor-wise, the gummies were just as sweet and refreshing as real mangoes. I also appreciate that each piece is individually wrapped, making it easy for me to bring some anywhere I go.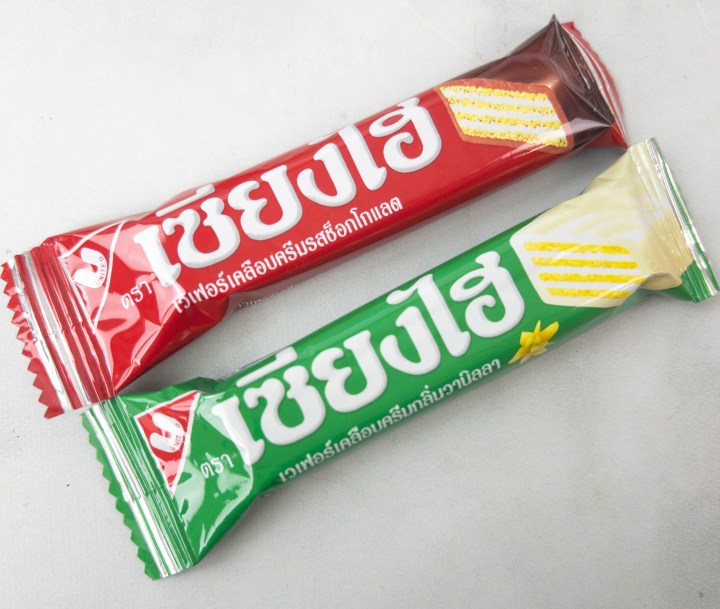 We also received two wafers in the box! They come from the same Thai brand, but in different flavors. The Sanghai Cream Wafer has a vanilla filling and is covered in white chocolate, while the Sanghai Chocolate Wafer has an indulgent chocolate filling and is covered in milk chocolate. They taste like regular wafers, good enough to satisfy sweet tooth cravings.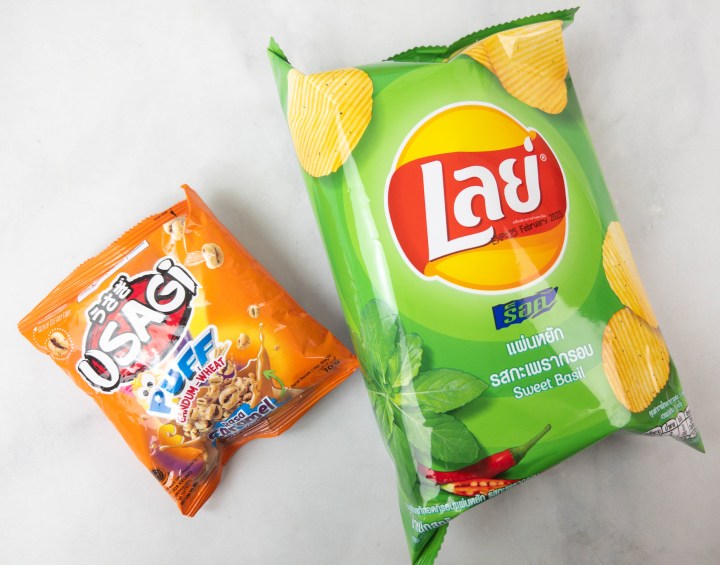 Here's another set of snacks to munch on! Dua Kelinci Usagi Puff Caramel looks and tastes just like cereals, with a light and airy texture that I like. It melts in the mouth and has a sweet caramel flavor. Made with whole wheat, it's a healthy treat option for all ages! There's also Lays Sweet Basil that offers the perfect balance of sweet, savory, salty, and spicy with each bite. I'm drawn to the unique flavor and spiciness level! It's also a great snack to munch on while watching TV.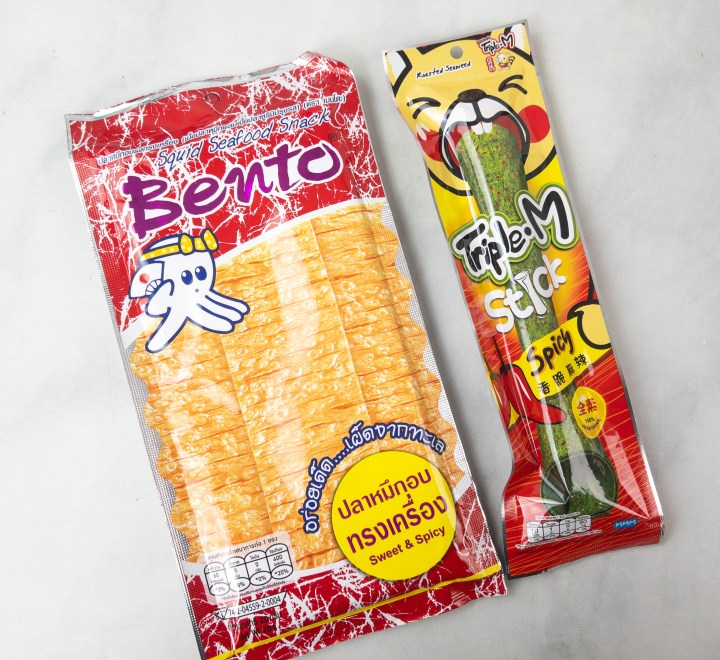 So far, so good! Next in line are snacks with flavors of the ocean. The Bento Squid Seafood Snack has a chewy texture, just like our favorite jerky snacks. It has a fishy smell and a kick of spice as well! If you enjoy the taste of seaweed, TripleM Roasted Seaweed is for you. Rolled into a stick, it's incredibly crispy with sweet and spicy flavors. I love the taste and the crunch!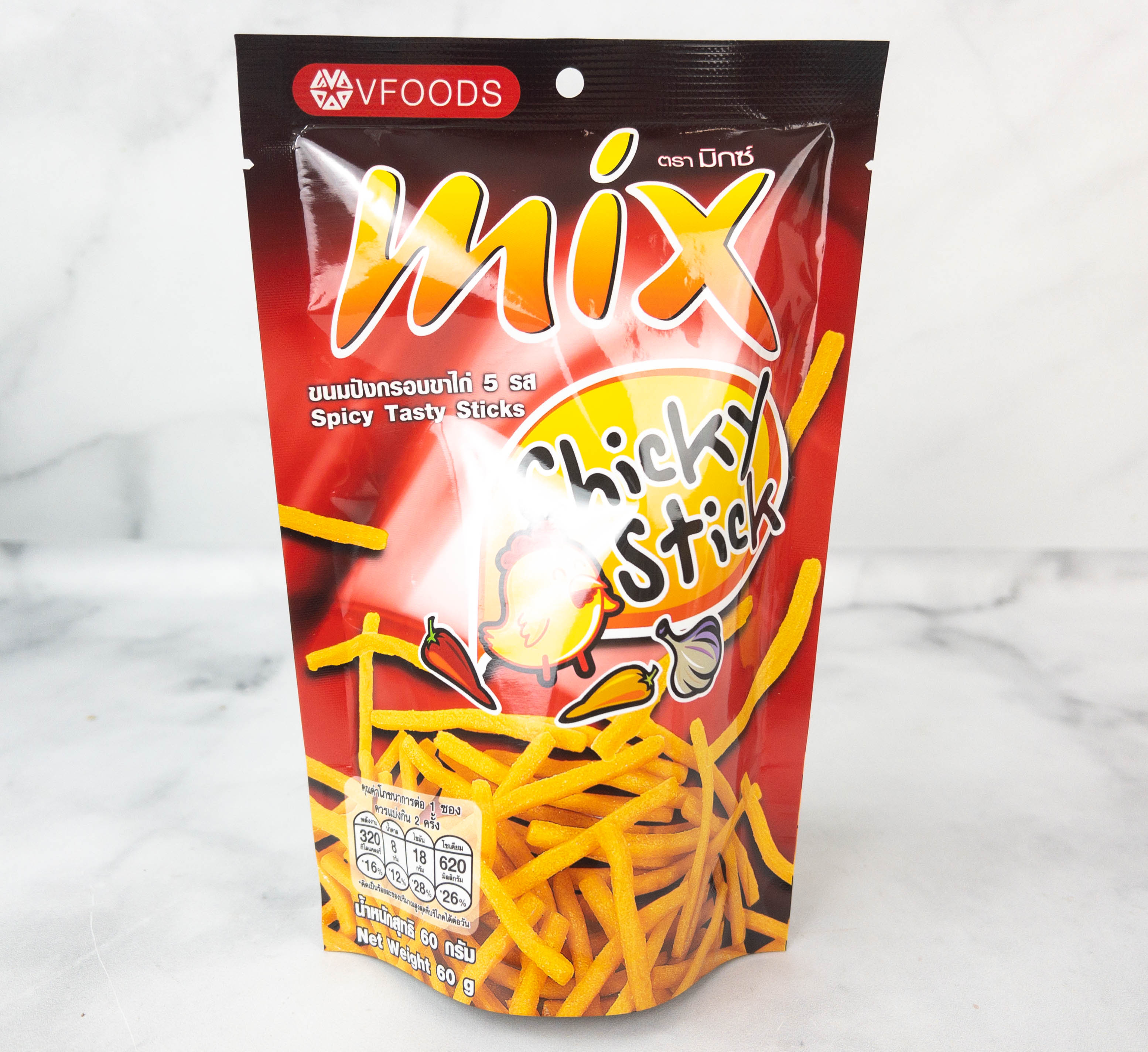 Looking like a thin version of French fries, the VFoods Chicky Stick Mix smells strangely savory. It's a stick biscuit snack flavored with chicken and spice, which tastes weird but good! The texture of these sticks is similar to ready-to-eat noodle snacks. They're well fried/baked to make them crispy.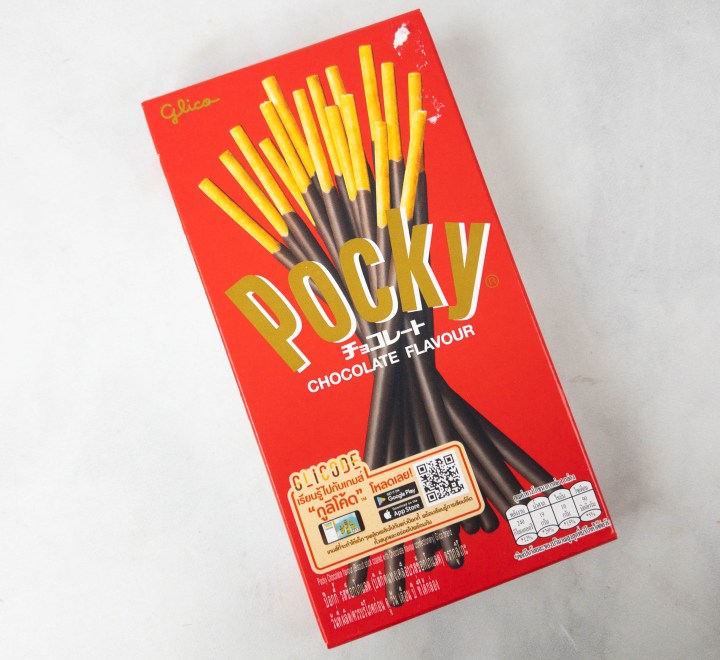 The last snack in the Thailand-themed box is Glico Chocolate Pocky. Each crunchy stick is wrapped in a creamy, delicious chocolate flavor that is very enjoyable to eat. This snack is no longer new to us but it's tasty so we can't get enough of it. Also, for those who are not familiar, Glico is a Japanese company but they do have a factory in Thailand!
This month's box is a really good one! Most of the Thai snacks we received were sweet and spicy, which perfectly captured Thailand's signature flavors. I enjoyed munching on all the spicy snacks because I'm good at handling spices. If I were to choose a favorite, I'd say the Lays Sweet Basil chips. It is simply addicting, and the flavor is so unique!
Each Treats Box comes sealed with a flag sticker of the month's featured country. There are also cards with informative content, plus one local recipe. See it here: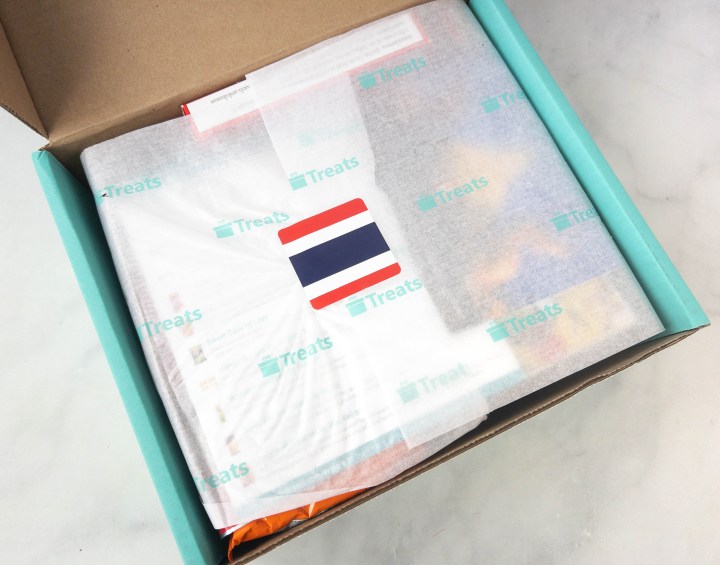 Treats is a subscription service that sends international snacks! There's a new country to look forward to every month, as well as an array of snacks including candies, crackers, chips, cookies, chocolates, and more. They currently offer two kinds of boxes: Standard Pack ($16.95) with 5+ international snacks and Premium Pack ($27.95) with 10+ international snacks. Shipping is free in the United States.
Are you getting Treats?