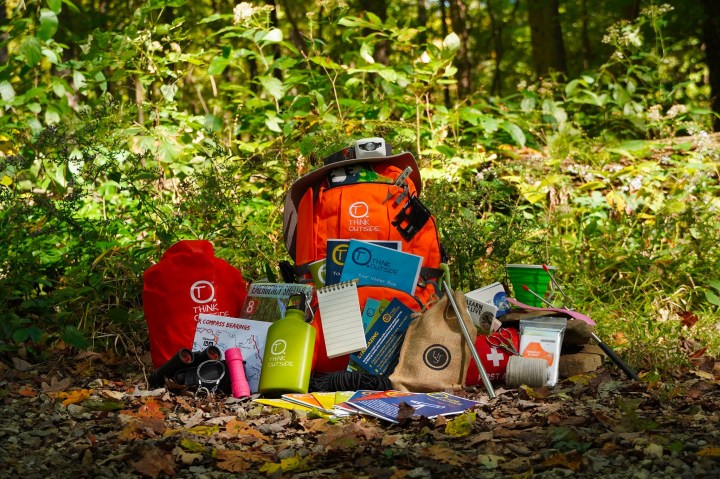 Time to explore the outdoors with THiNK OUTSiDE BOXES!
THiNK OUTSiDE BOXES brings kids and teens closer to the outdoors through exciting nature-themed activities. This subscription designed as a year-long program aims to help them gain confidence in the outdoors with kid-friendly challenges and the right outdoor gear in each shipment.
If you're thinking of ways to help kids appreciate nature, THiNK OUTSiDE BOXES is a great way to get started. They currently offer two kinds of boxes, depending on the child's age: THiNK OUTSiDE Junior for ages 4 to 7 and THiNK OUTSiDE for ages 7 to 16+. When you subscribe, you will get an Intro box and it will be followed by 12 monthly themed boxes. THiNK OUTSiDE follows a standard annual schedule to ensure that kids receive seasonally appropriate activities and gear that will help end screen-time tyranny!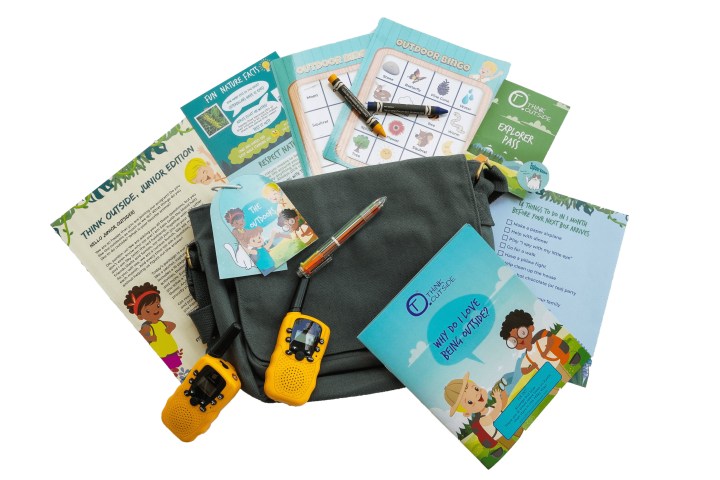 THiNK OUTSiDE Junior – Ages 4 to 7
THiNK OUTSiDE Junior (starts at $29.95 per month) is packed with fun activities and tools to build a lifelong interest in the outdoors. The Intro box contains everything kids need to get started, including a canvas satchel, watch, emergency tag and carabiner, outdoor bingo cards and dry-erase crayons, explorer pass, fun pen, educational and activity booklet, explorer badge, flashcards, and a welcome letter.
For the recurring boxes, you can expect a booklet, toys and gear to practice new skills, postcard with fun facts and more activities, 2 new bingo cards, flashcards, activity checklist for the month, and an outdoor badge that kids can add to their explorer pass.
THiNK OUTSiDE – Ages 7 to 16+
THiNK OUTSiDE (starts at $39.95 per month) is for older kids and teens, and the program teaches them useful outdoor skills such as shelter building, navigation, and first aid. They'll get started with an Intro box that contains a foldable backpack (they can choose the color!), 28 page educational and activity booklet, water-resistant reference cards and binder ring, bear bell and carabiner color-changing pencil, small set of paracord, postcard with name tag and activity ideas, intro map that highlights the full year program, and a welcome letter.
The next 12 boxes after that will include 3 to 5 pieces of quality outdoor gear, water-resistant reference cards, educational booklet, hands-on activities, challenges to do as a family, education and skill building, national park spotlights, and more.
If you're getting boxes for multiple kids, you can purchase individual subscriptions for each kid – with a sibling discount ($2 off per box) on renewals when boxes are shipped to the same address. Shipping is free within the U.S. and Puerto Rico is always free. International shipping is also available in select countries for an additional cost.
What do you think about THiNK OUTSiDE BOXES adventure-oriented subscription for kids?