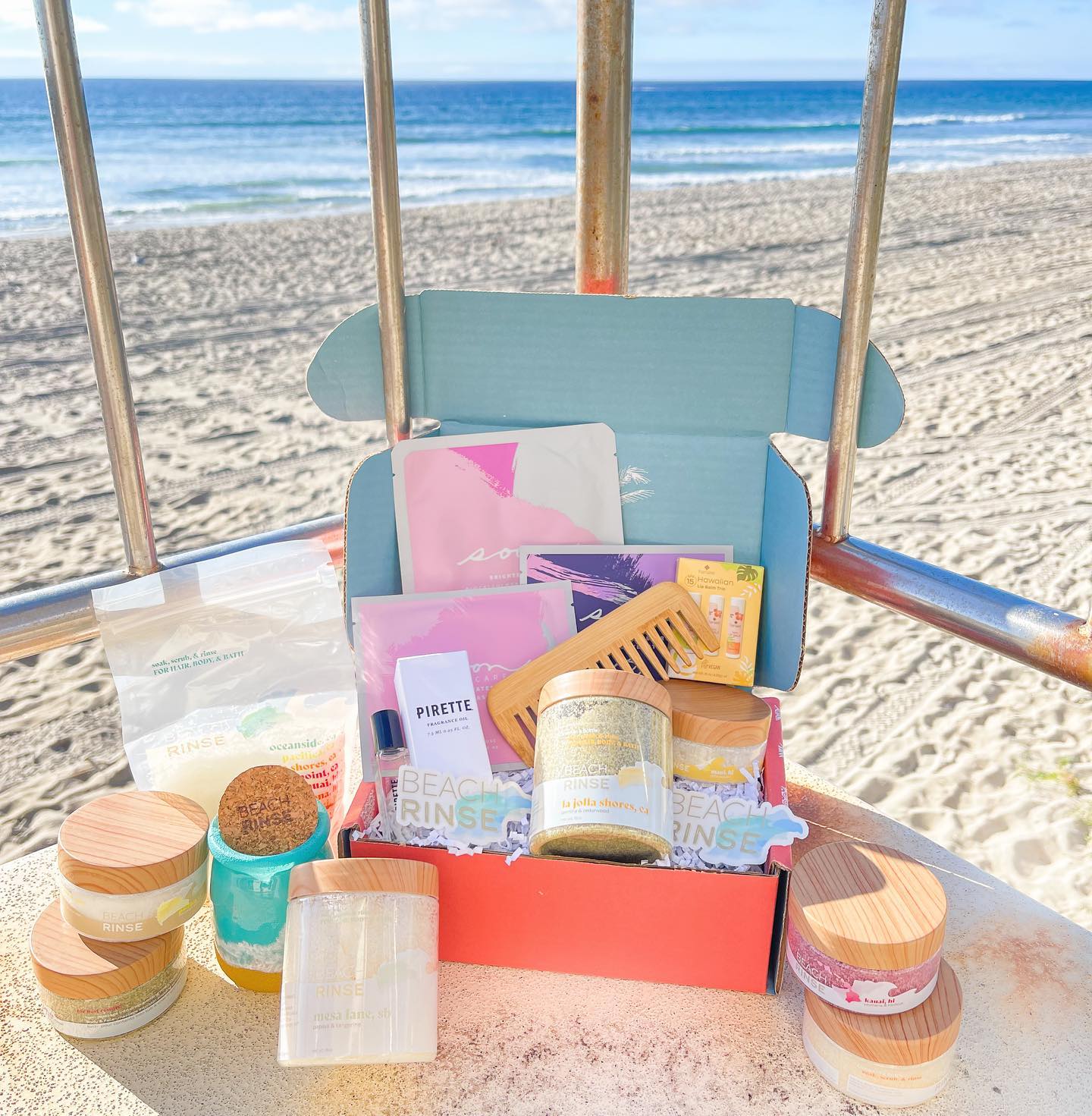 If you're a certified beach lover, you can get your dose of skin-friendly beauty must-haves through Beachly Beauty Box! Whether you're preparing for your next beach adventure or you simply want to be reminded of the shores, this subscription box will send you 4 to 6 carefully curated, beach-inspired cruelty-free, clean beauty products every quarter to add a dose of vitamin sea to your beauty regimen.
4 Reasons Why You Should Dip Your Toes in Beachly's Quarterly Beauty Subscription
1. Receive only cruelty-free and clean beauty products
Beachly Beauty Box focuses on clean and cruelty-free products for the skin, hair, and body! If you're ingredient-conscious, this quarterly subscription can lessen your worries because none of the products they send contain ingredients tested on animals. This is also your chance to expand your stash of clean beauty items and discover great cruelty-free brands!
2. Beauty items you'll actually use
Excited to hit the beach with a beauty stash? Let Beachly Beauty Box become your companion – each quarterly box is packed with high-quality beauty items from great brands that you can actually use. This includes cleansers and moisturizers to keep your skin beach-ready, as well as beach-themed lip balms to keep your lips smooth and hydrated! You will also receive new fragrances in your box from time to time, most of which will remind you of the beach even long after your beach vacation is over. How about nail polish in cute colors and hair masks to help you achieve the perfect beach hair.
3. Beach vibes every season
Beachly Beauty Box ships quarterly, so you can update your beach-inspired beauty stash every season. In summer, you can look forward to beauty products to protect your skin from the sun, and when fall comes, you'll receive hydrating items to keep your skin in its best condition despite the weather getting colder. Winter is also a good time to get new beach-themed products for the skin, keeping you pampered despite the coldest of temperatures. In spring, you can enjoy your new beginnings with more clean and cruelty-free products! With longer frequencies between boxes, you'll have plenty of time to enjoy all of the items before your next box arrives.
4. Enjoy member discounts
In case you can't get enough beach-inspired beauty items, you can purchase more in the Member Market! As a member perk, you will get discounts and early access to new products and early sales.  You can shop in the comforts of your own home or even straight from the beach while enjoying members-only pricing on the same types of great products as your quarterly box.
Still need one more reason? Visit Beachly and use coupon code HELLO50 to save 50% on your first box! 
Are you getting Beachly Beauty Box?