Nourished personalized vitamin subscription has a great deal on their 3D printed gummy vitamin plans. Based on your quiz answers, Nourish will recommend 7 nourishments best suited to your goals and lifestyle. Your vitamins are freshly 3D printed, plant-based, sugar-free, and 100% vegan. Curious about their revolutionary vitamin brand? Subscribe and save up to 20% off!
Get 20% off your first TWO months personalized gummy vitamin subscription! Use this link to shop and use the coupon code VITAMIN20 .
Nourished for adults is $59.99 per month for a box of 28 gummies (or $69.99 one-time order). Have kids? Nourished also comes with personalized kid vitamin stacks for $39.99 per month. They also have pre-blended vitamin stacks like Her Sexual Health Stack, His Sexual Health Stack,  The Sleep Tight Stack, The PCOS Relief Stack, The Shape Up Stack, The Meno-Pause Stack, The Inner Peace Stack, The Inner Beauty Stack, The Plant-based Power Stack, The Inner Defence Stack, The Gamer Stack, The Inner Strength Stack, The Prenatal Stack, The Inner Vitality (+55) Stack, The High Flyer Stack, The Nourished Essential Stack, and The Party Proofed Stack. Bundles are also available for gifting.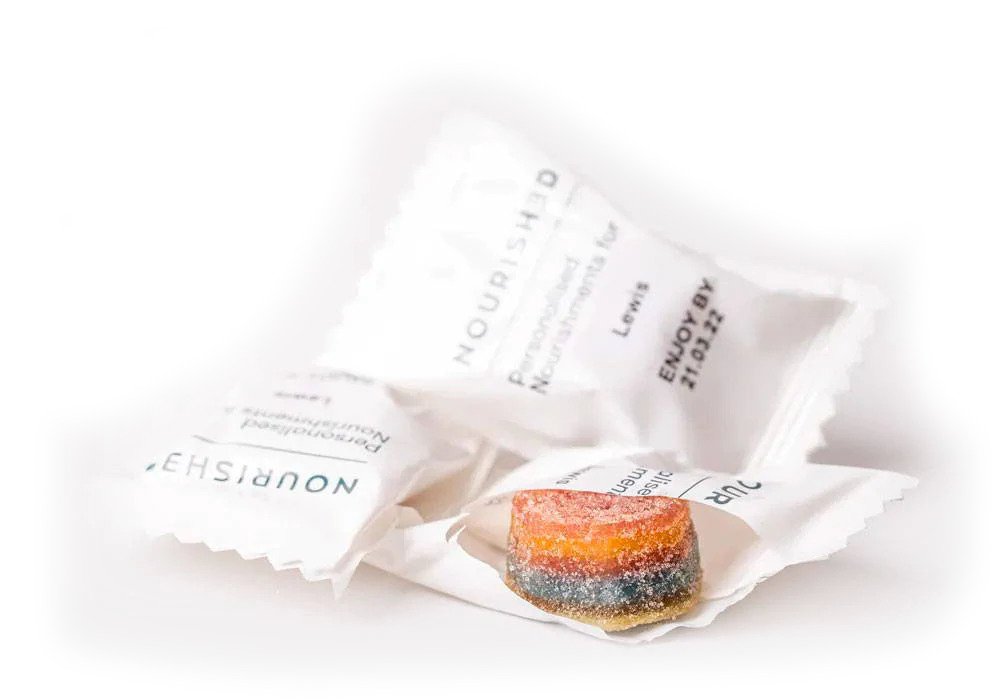 At Nourished, we pride ourselves on a 'No Nasties, Non-GMO' approach when it comes to our gummy vitamins.

All of our ingredients & gummy vitamins are 100% plant based and naturally vegan & vegetarian friendly