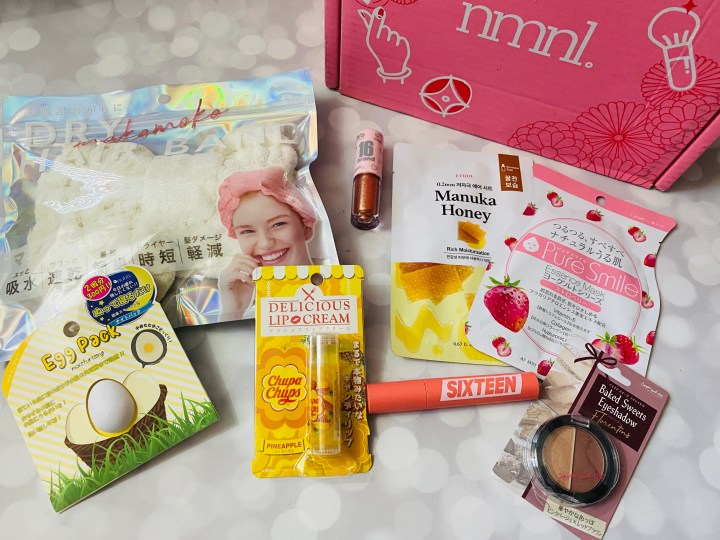 For April, we're heading to Seoul, South Korea, with nmnl to learn about their fashion and culture! The April 2022 nmnl theme is Sweet in Seoul. Featuring adorable products from both Korea and Japan, let's dive into what nmnl has in store for this month!
DEAL: Use this link and use the coupon code KSWEET to get FREE K-Beauty Sweet Bonus! Ends 3/31 MIDNIGHT JST.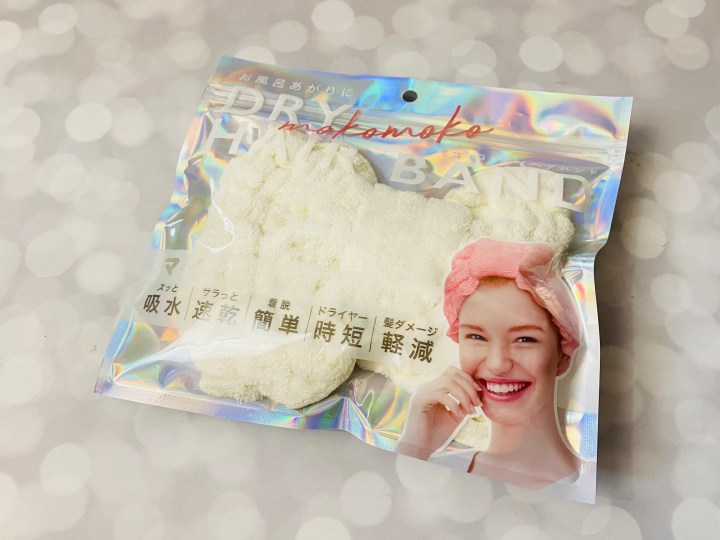 Hair Towel Turban. My hair takes soooo long to dry sometimes because of how long it is, so this hair turban is great! It's very soft and stretchy and will help your hair dry much more quickly.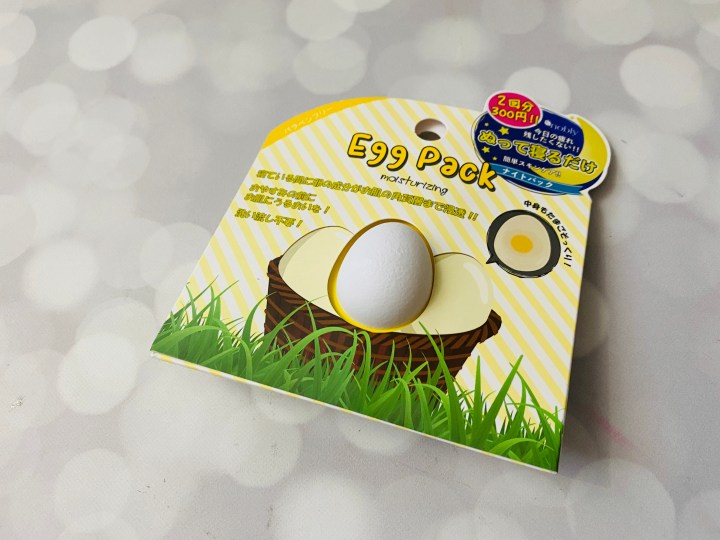 Egg Sleeping Pack. Okay, first of all, I am OBSESSED with how adorable this packaging is! These egg packs are loaded with hydrating ingredients that work while you sleep.
There are two doses of the mask. You use the teeny tiny cute little spoon to mix the two parts of the mask together and then apply to your skin.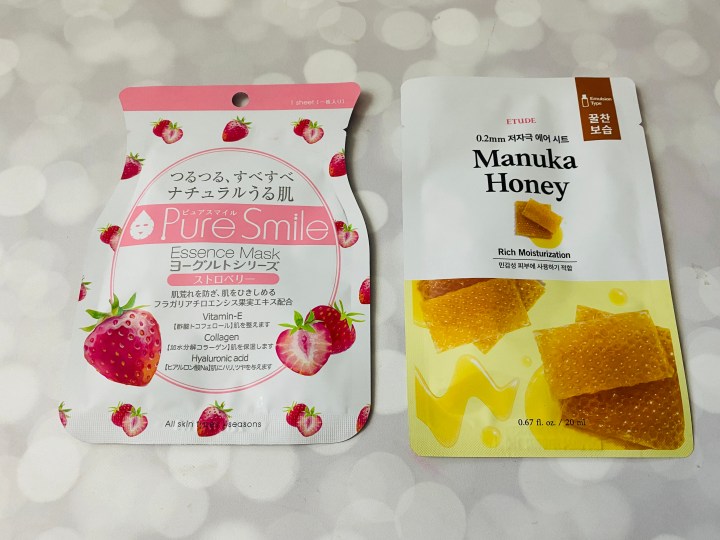 PureSmile Strawberry Yoghurt Mask. Yoghurt isn't just good for your tummy, it's good for your skin too! This mask combines yoghurt with strawberry to moisturize skin and fight off dryness.
Etude House Manuka Honey Mask. Honey is soooo healing for anything, including your skin. I love honey as an ingredient (you can even make DIY masks with honey!) but this sheet mask is far less messy and sticky!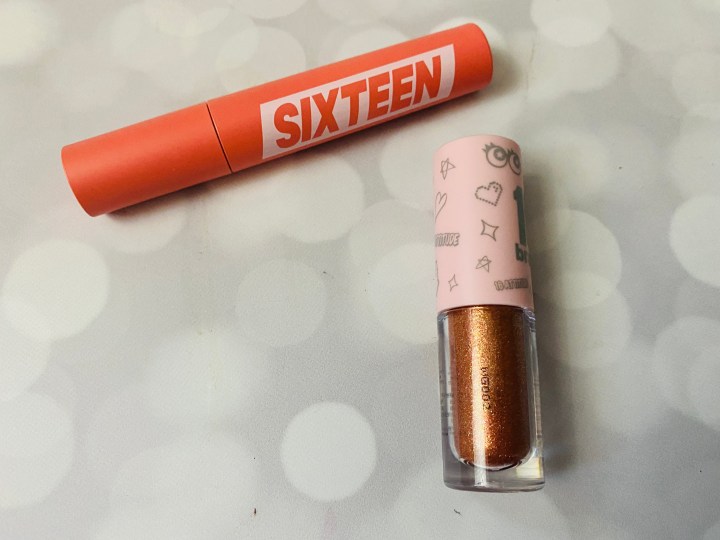 16Brand Fruit Chu Lip Tint. This is a lovely peachy lip tint with a fruity scent! I found it did apply a bit patchy since my lips weren't moisturized, but it blended without too much trouble.
16Brand Rock Sugar Party Shadow. Now this eyeshadow is packed with glitter and metallic shimmer! It's indeed a "party shadow" and super glam!
16Brand swatches – lip tint on top, eye shadow on bottom.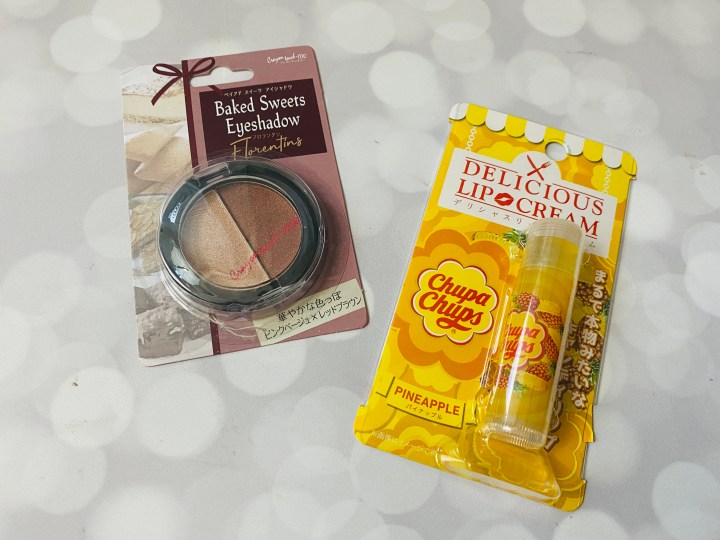 Baked Sweets Eyeshadow. The pairing of cream and brown reminds me of vanilla and chocolate!
Chupa Chups Pineapple Lip Balm. Always great to have another lip balm on hand, and this one is a juicy pineapple flavour meant to remind you of chupa chups candy! The packaging is super cute!
The April box sent us to Seoul to enjoy a variety of Korean and Japanese skincare brands. My favourite items are probably the sparkly 16Brand eyeshadow and the egg pack! I'm a sucker for adorable packaging and Korean and Japanese products always deliver that dose of cute!
Here's a peek at the magazine for this month: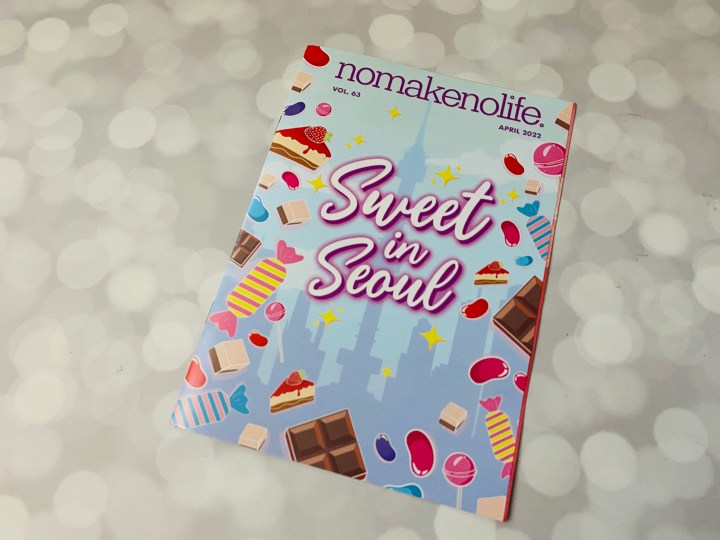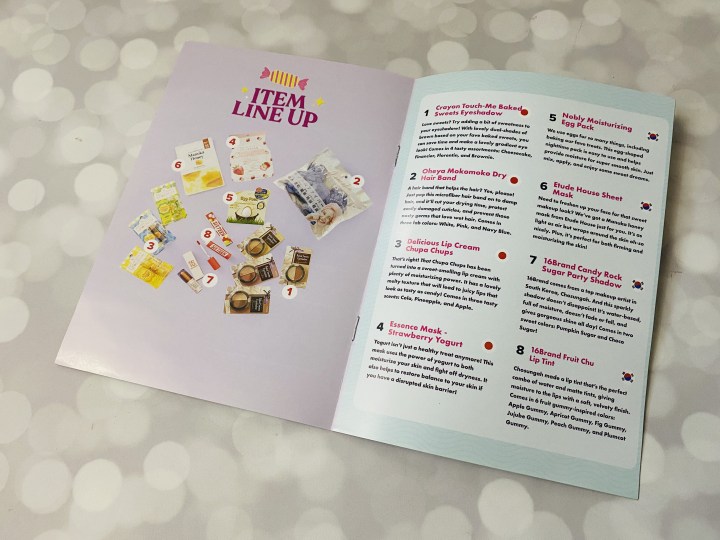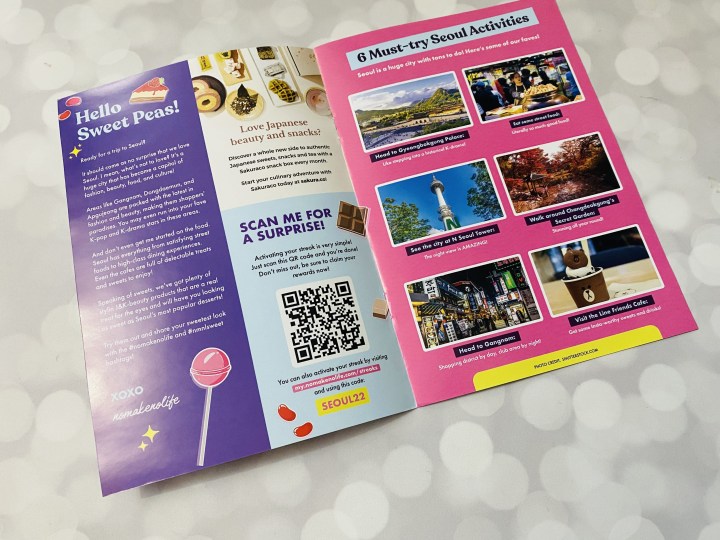 nmnl (nomakenolife) is a monthly beauty subscription box by the brains behind Tokyo Treat and Yume Twins. Each box has 8-9 Japanese and Korean beauty items, which may include skincare, makeup, hair care, bath & body items, and beauty tools. The subscription is $35 per month, but it can go lower if you subscribe to a longer subscription plan. It's $33.5 per month on a 3-month prepaid plan, $32 per month on a 6-month prepaid plan, and $31.5 on a 12-month prepaid plan. Shipping is $12.50 to the US, and is about the same for other countries.
Nomakenolife's subscription box made the list in our 2022 readers' choice picks of best makeup subscription boxes!
What did you think about this month's nomakenolife?