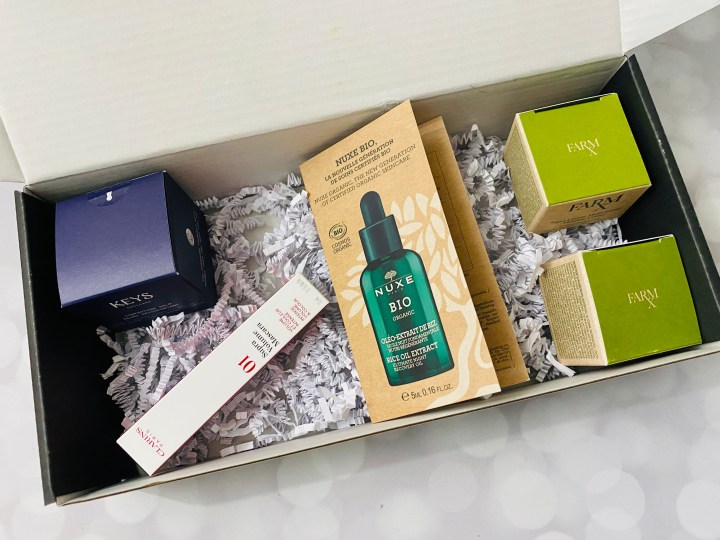 Spring is here which means Luxe Box has arrived for the first box of 2022! The box didn't come in its usual white box this time around and instead was shipped in the sleek outer box only. This may be intentional on their part to cut down on the carbon footprint of two boxes together – let's dive in!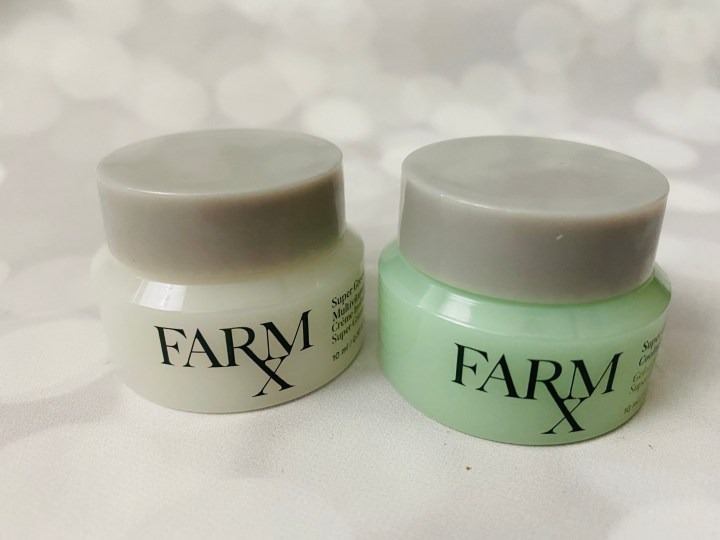 FarmX Super Greens Multivitamin Moisture Cream ($4.11). FarmX is a K-beauty inspired natural skincare line that is a part of Avon. The Super Greens collection focuses on superfoods to provide skin with nourishment, hydration, and other benefits. One thing to note is that FarmX is vegan, but Avon isn't cruelty-free! This moisturizing cream is loaded with botanical extracts such as rosemary, and lavender, as well as green veggies like brussels sprouts and broccoli.
FarmX Super Greens Cooling Gel ($4.11). To pair with the heavier cream (great for cold weather) we also have the lighter, gel-texture cream which is better for those with oily skin. I prefer this type of texture during the warmer weather as it doesn't feel heavy and greasy!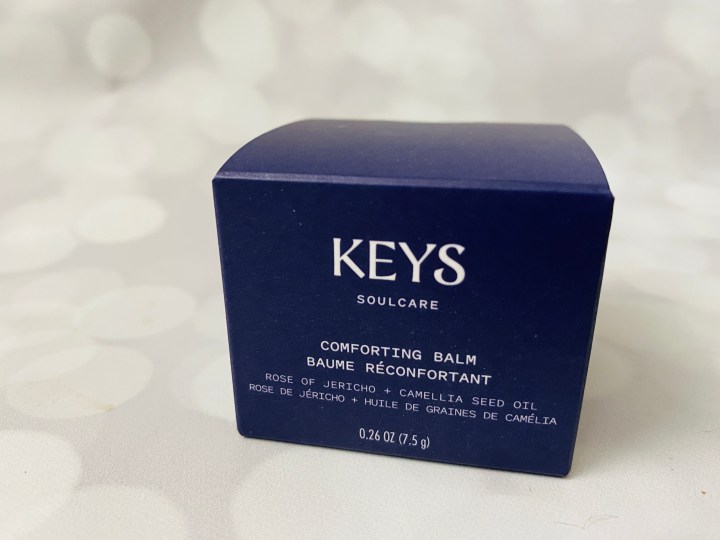 Keys Skincare Comforting Balm ($12 USD). The first surprise – this is Alicia Keys' new skincare line! The second surprise – it's so affordable! This all-purpose comforting balm is enriched with camellia seed oil, avocado oil, shea butter, and more. There is a subtle fragrance. Use this on chapped lips, dry elbows and knees, keep brows tamed, and even more.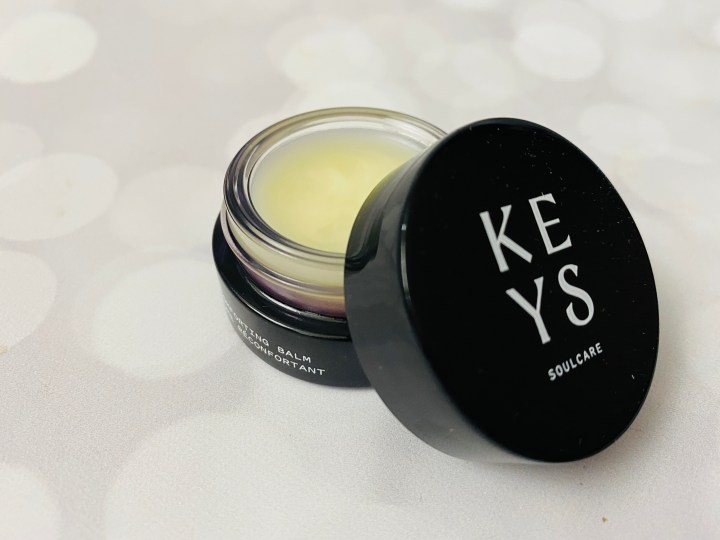 It is quite thick but melts easily due to all those great oils and butters!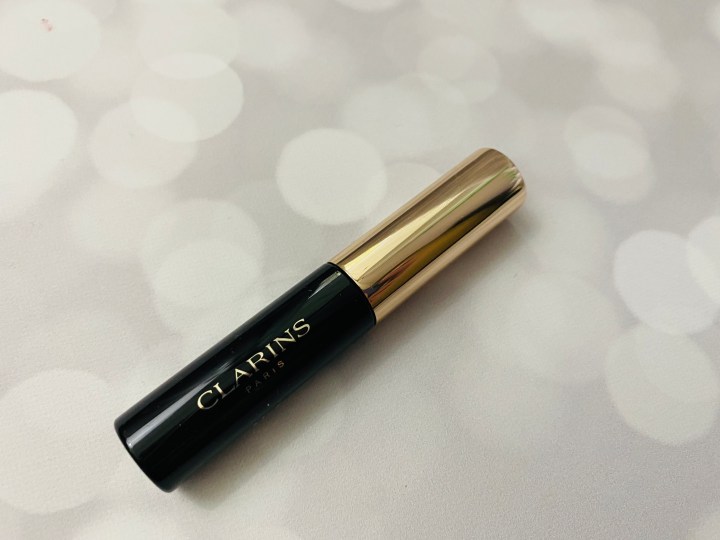 Clarins Supra Volume Mascara. This new formula by Clarins includes cassia flower wax which adds thickness to lashes. This mascara won ELLE Canada's award for best mascara last year!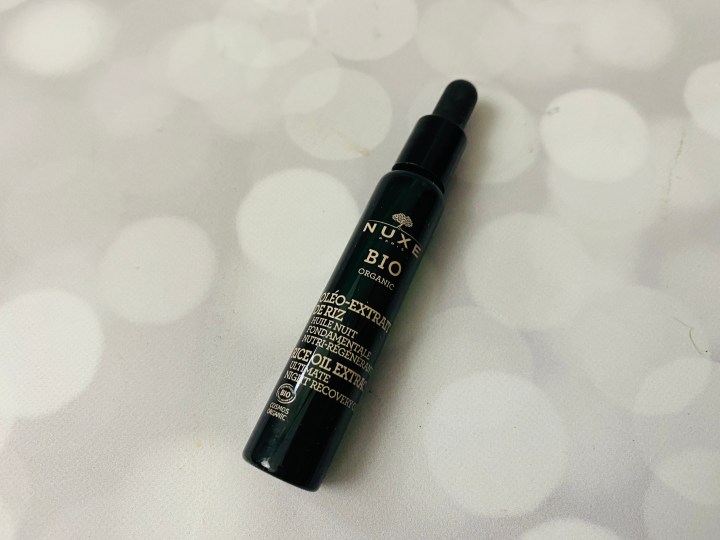 Nuxe Bio Organic Rice Oil Extract. This rice oil serum is meant for intense hydration at nighttime. This product is vegan but Nuxe isn't cruelty-free which is a shame since their products are very focused on using the best of nature's ingredients.
This quarter's mix of products from Luxe Box is good, except that a bunch of them aren't cruelty-free. My favorite item would be the comforting balm from Alicia Keys' skincare line. The mascara is also pretty promising, especially if you want your lashes to look more volumized.
Luxe Box is a quarterly beauty box curated by the same people behind Topbox. This Canadian subscription box is $26 with free shipping and is sent out every three months. Luxe Box offers some customization options as boxes are being prepared, usually allowing subscribers to choose a foundation shade or a preference for nail polish, for example.
What did you think of this season's Luxe Box?