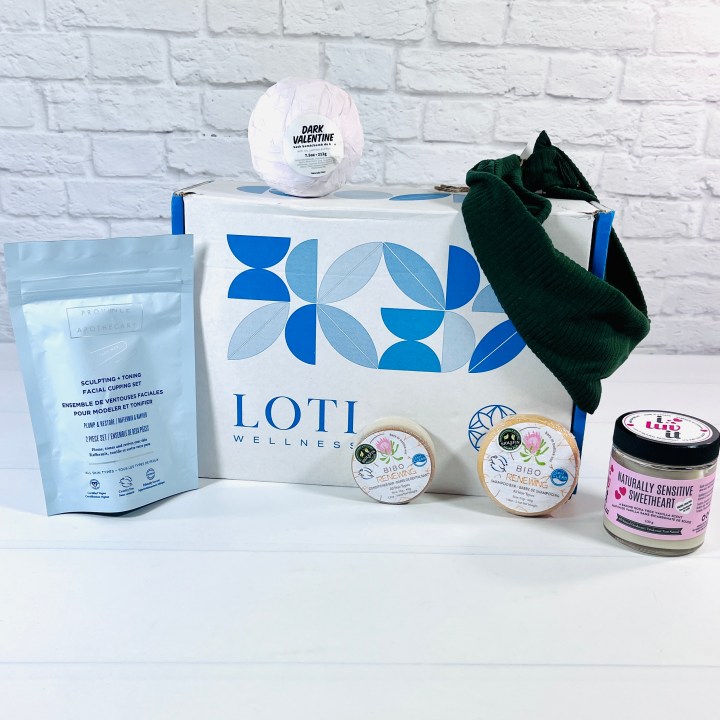 It's time to see what came in my Loti Wellness box for this month! This month's theme is HAVE PATIENCE and I was excited to try something new this month – cupping! Read on to see the full review of the April Loti Wellness box plus grab a coupon!
DEAL: Save 10% on your first box! Just use this link and coupon code SUBSCRIBE10.
Have Patience Workbook The monthly workbook has several pages – 14 for this month's book. There are activities and worksheets inside to help us work through becoming more patient.
Iluvit Naturally Sensitive Sweetheart Deodorant ($20.91) I've hit that point where I know that a natural deodorant (as opposed to an antiperspirant) isn't for me. I live in a hot, humid environment and smelling like BO is a no-can-do. No, I don't want to "detox" from my store bought stuff, no I don't want to wipe myself several times a day. Yet, I still gave this a try. I rubbed a pea-sized amount under both pits after my morning shower. It's made of arrowroot powder, coconut oil, magnesium hydroxide, and beeswax and smells like a combo of vanilla and tea tree oil. It didn't keep me dry, and that was expected because it's not an antiperspirant. At the midday mark I couldn't smell anything. At the end of a not very strenuous day, I didn't smell bad so I might give this a try on days when I plan on being home alone.
Bibo Renewing Shampoo Bar ($15) and Bibo Renewing Conditioner Bar ($15) I've tried several shampoo bars before but this is the first time I've received a matching conditioner bar! It says it's for all hair types but would it weigh down my fine hair? I tried the shampoo first, and just a few passes over wet hair resulted in tons of suds, which made me feel like it really cleansed my hair thoroughly. Next, I tried the conditioner and I wasn't really sure how much to use so I just went over my hair a few times, rubbed it in, then rinsed. My hair felt clean after using this duo and I am happy to report that it wasn't left feeling oily either! The scent from both products added a bit of aromatherapy to my shower time.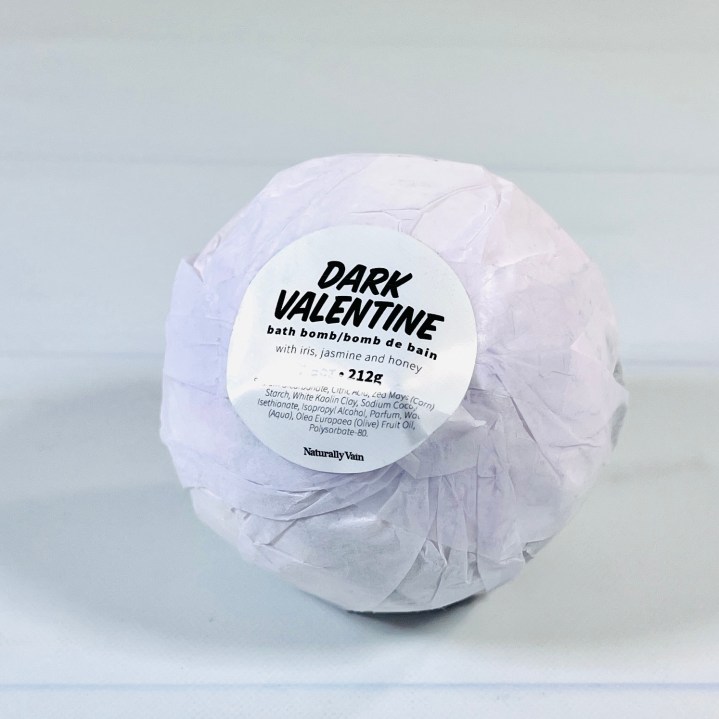 Naturally Vain Bath Bomb in Dark Valentine ($7 for similar item) It looks like this item may vary so don't be surprised if your bath bomb looks different than mine. The scent notes listed on my bomb are iris, jasmine, and honey. This is a parfum fragranced bomb made with citric acid and baking soda plus olive oil. Place in a tub and watch it go! It also has some rose petals along the side. This is a huge bath bomb!
Omash X LOTI Twisted Headband ($15)I have a fabric headband that I use to keep my hair out of my face while applying makeup in the morning and it is on its last legs. I was more than happy to find a replacement in my Loti box! This is made of some kind of silky soft material and works as expected. I just slip it over my head and it's not super tight and I like it!
Province Apothecary Facial Cupping Set ($29) I've never tried cupping before so I was looking forward to trying it out! I decided to watch some video tutorials first before using it to see how it works. There are two silicone tubes that help pull the skin away from "deeper layers of fascia" and supposedly reduce the look of wrinkles over time. After watching the video I was better able to understand how to use the cups but I'm not going to explain it all here, and seriously, the videos are helpful! You do need to start with a clean face topped with a serum or facial oil and keep the cup moving. I tried it and discovered that I liked it more than running a jade/quartz/onyx roller or gua sha over my face. Some areas looked alarmingly red but it faded almost as soon as I finished.
I was super satisfied with the products and workbook in my latest box from Loti! I feel like I'm a pretty patient person in general but some situations set me off so I will need to work on that. I really enjoyed trying cupping, it worked better for me than some similar facial treatments. The shampoo and conditioner bars worked well on my fine hair, and the headband was sorely needed. Bath bombs are a fun addition to self-care time, and while I'm not looking for a natural deodorant at this time, I was pretty pleased with how well the Iluvit version worked for me.
Below you will find the product info card and some more box opening pictures.
DEAL: Save 10% on your first box! Just use this link and coupon code SUBSCRIBE10.
Loti Wellness is a subscription box with a focus on self-care. The box has a monthly theme curated by therapists to focus on items and rituals to promote positivity and improve one's self. Loti Wellness works with local brands and small businesses whenever they can, and choose cruelty-free and natural products. The box will have 5-7 products for self-care and wellness. The box is $45.95 USD with lower prices on multi-month subscriptions and drops to as low as $37.95 USD when you sign up for 12 months. Shipping is $10.95 USD.
What do you think of this self-care subscription?