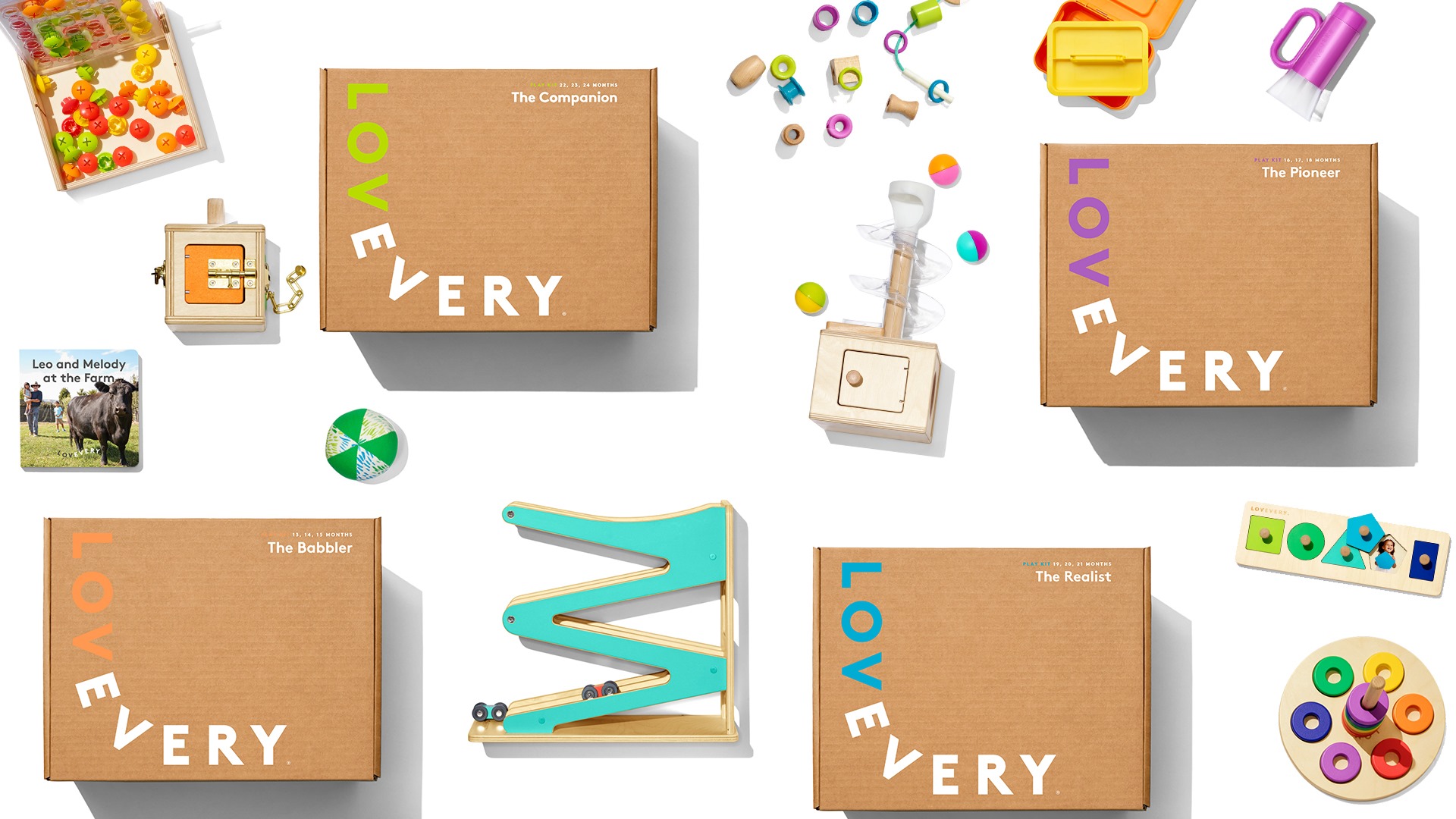 It's a well-known fact that toys can impact the growth and development of children. If you need help in picking the right toys to gift babies, toddlers, and even preschool kids, we're here to help!
Lovevery, a developmental toy subscription for ages 0-4, makes a perfect gift to make sure children have toys to help them grow and learn. Each subscription box comes with age-appropriate toys, which they call playthings, that will help foster healthy development. Plus, the boxes are conveniently delivered right to your giftee's door!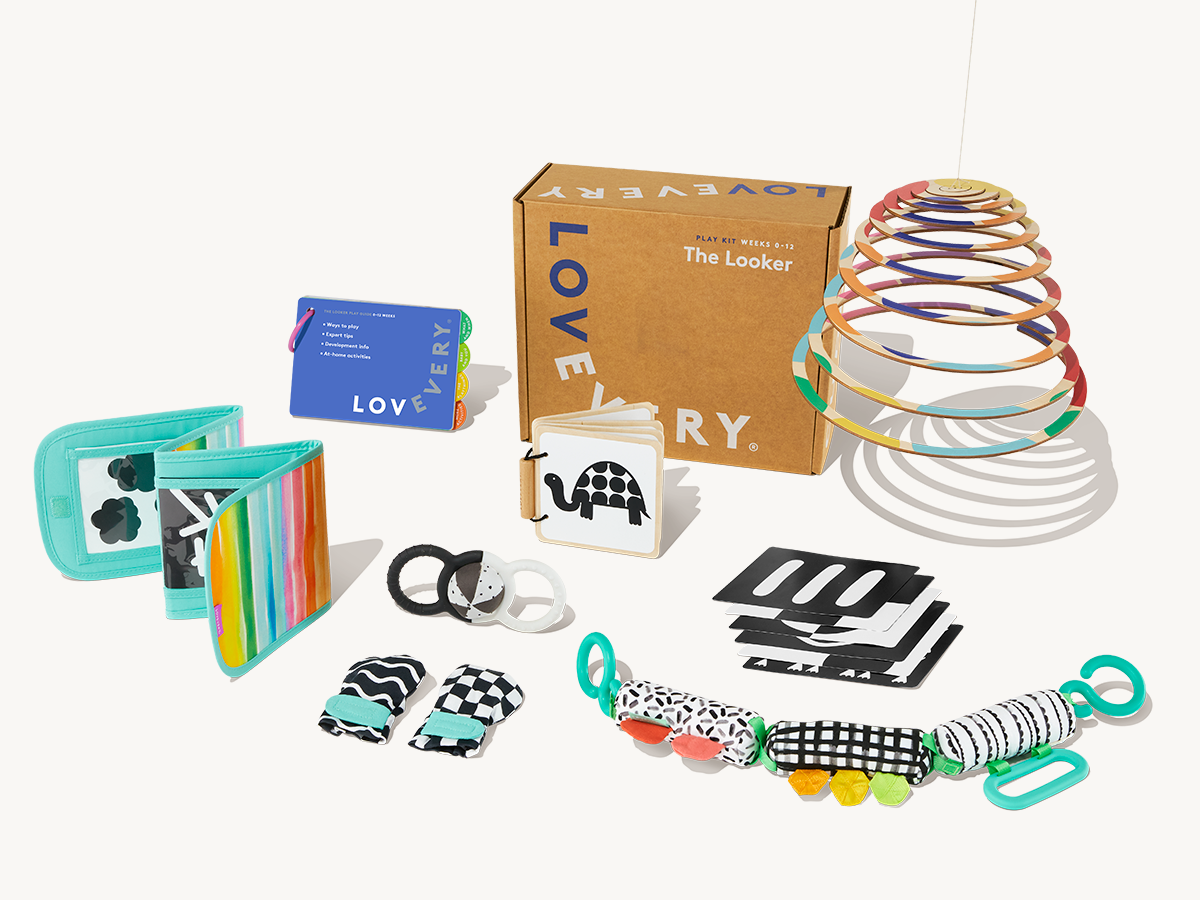 What makes Lovevery Play Kits a perfect gift? Lovevery combined Montessori and brain science to create toys and activities that encourage children to be curious, imaginative, and creative. With Lovevery's playthings, you can be confident that every single toy has a purpose and that is to kids learn and develop. Plus, the toys are made to last, using child-safe materials such as non-toxic paint, organic cotton, and baby-safe plastic to avoid harmful chemicals. This is so much better compared to toys randomly bought online or in stores!
The Lovevery Play Kit your giftee will receive depends on their age. Nothing beats age-appropriate gifts that they will actually use and enjoy. It will include a play guide that details expert tips, information, and developmental insights about a child's age group. These guides will help parents understand more about the child's growth and how to give them the right tools for learning. As low as $80 per Baby Play Kit and $120 per Toddler Play Kit or Pre-school Play Kit, you can gift a Lovevery subscription box with ease. If you're looking for a last-minute gift, Lovevery has an e-gift card that you can purchase and send to your giftee.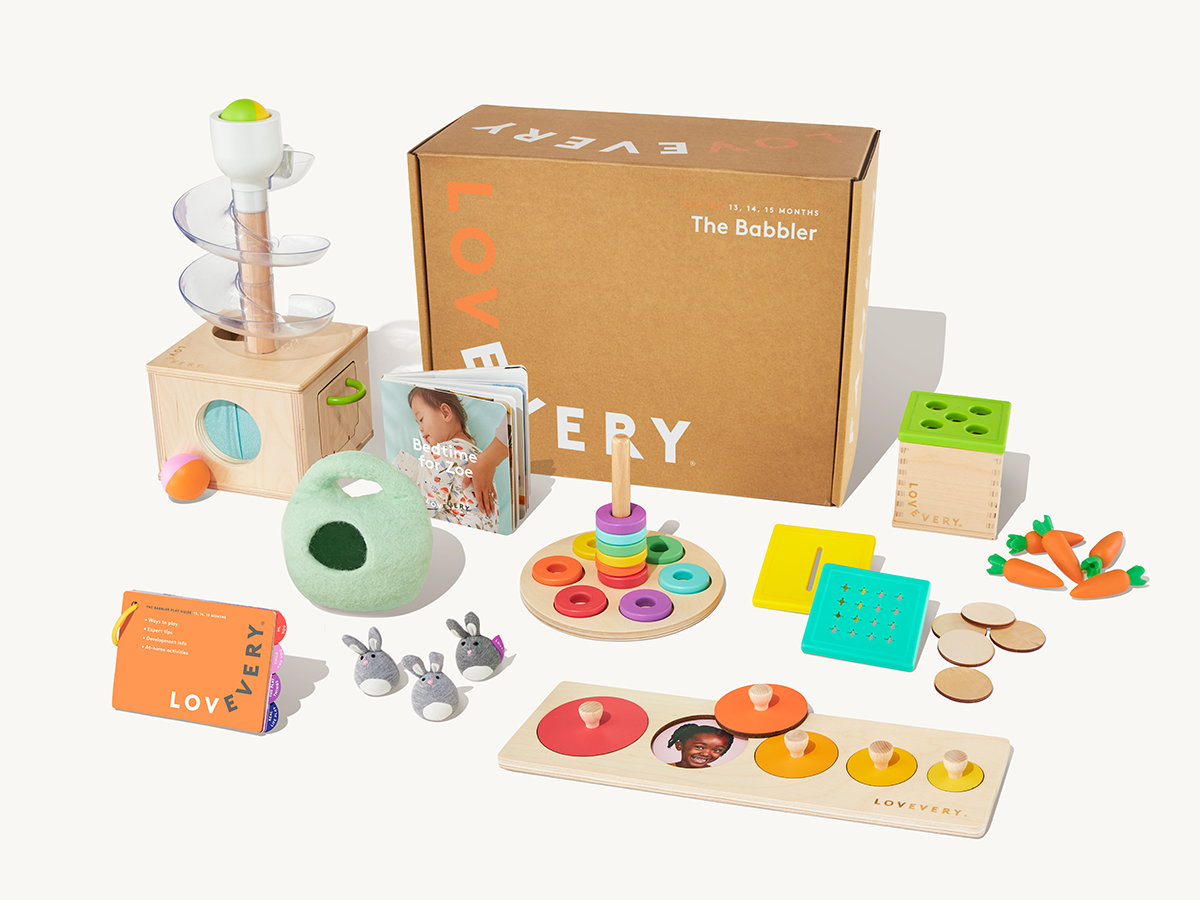 Baby Play Kits by Lovevery is an excellent gift for babies 0-12 months. The playthings for this stage are created to help them build brand new neural connections while connecting with their parents. Some items your giftee will receive from these boxes include simple puzzles and high-contrast toys. Baby Play Kits start with the Looker Play Kit for weeks 0-12 and end at The Thinker Play Kit for months 11-12. These subscription boxes for babies ship every 2 months.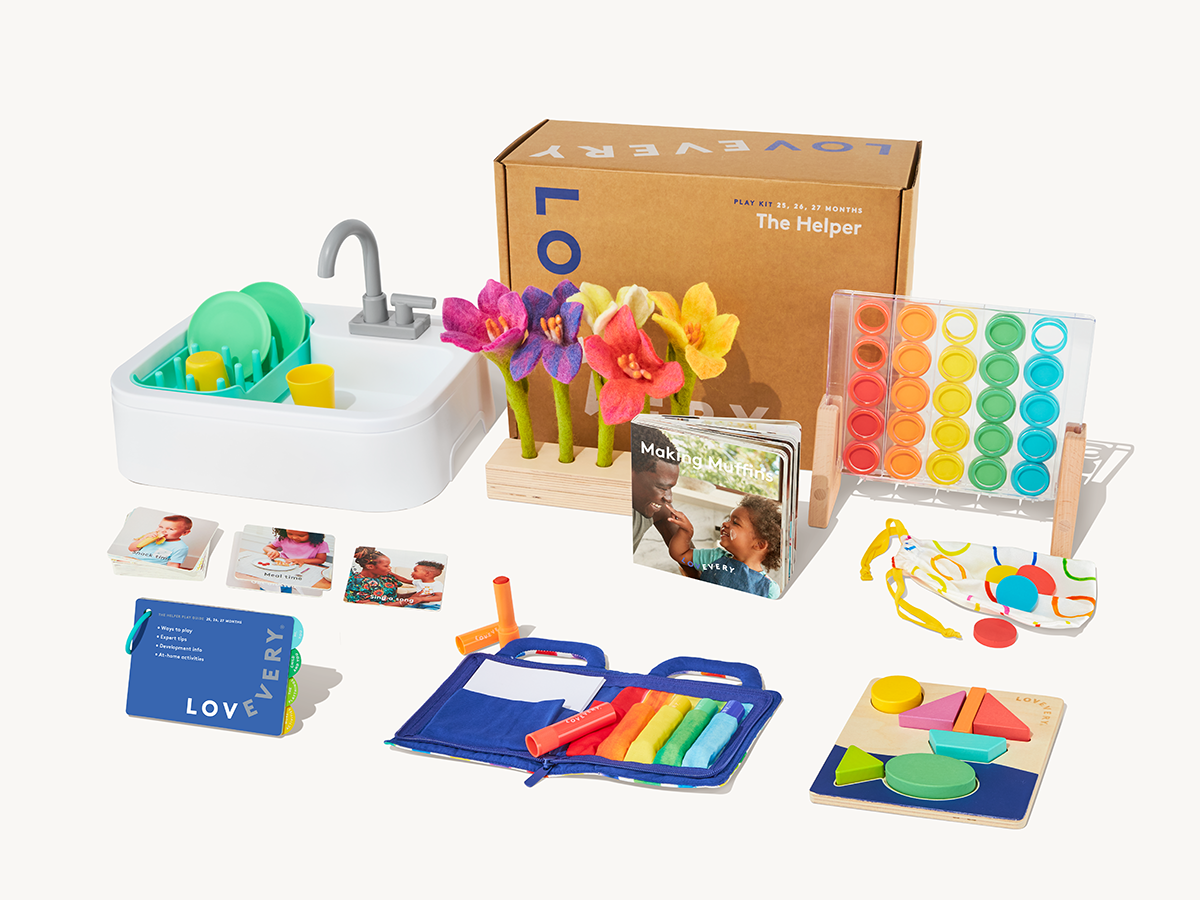 Toddler Play Kits cover subscription boxes from the child's first to second year. This is a great gift for naturally curious toddlers! Lovevery toys for one-year-olds encourage playtime that builds new skills, while playthings for two-year-olds encourage the toddler's budding independence and teach them early STEM lessons. Some of the toddler gifts included in these kits are a modular playhouse, picture books, stacking toys, and more.
The play kits for toddlers are delivered every three months so the recipient will have plenty of time to enjoy the set of toys before they move on to the next box. The first Toddler Play Kit is The Babbler Play Kit for months 13, 14, 15 and it runs up to months 34, 35, 36 with The Free Spirit Play Kit.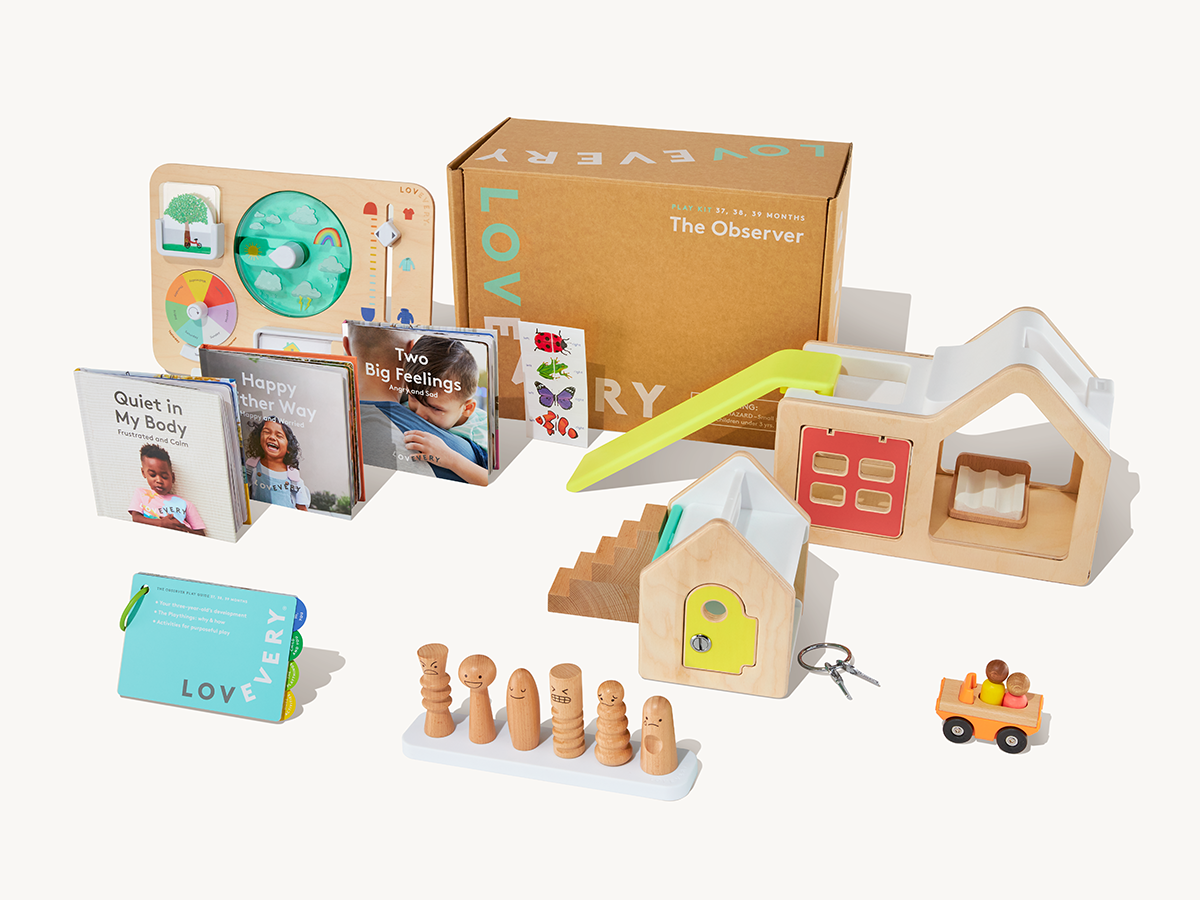 If you're looking specifically for pre-school gifts, there are Pre-school Play Kits by Lovevery for ages 3-4. These kits allow curious kids to explore more sophisticated concepts. Kinds of items for preschoolers include toys for open-ended play, board games, bigger puzzles, and more. Pre-school kits are delivered every 3 months. It starts from The Observer Play Kit for months 37, 38, 39 and ends with The Analyst Play Kit for months 46, 47, 48.
Lovevery Play Kits are unique gifts for babies, toddlers, and preschoolers. You can gift a Lovevery box hassle-free, just provide the child's birth date, the number of Play Kits you want to send, and the delivery details. It will be a fun experience for children and for the parents as well!
Are you gifting Lovevery?
Looking for more subscription box gift ideas? See our full subscription box gift guide!