Want to manage your acne problems? Envio skincare subscription has a huge intro deal for new subscribers who want to try their acne skincare system.  Want to feel more confident in your skin? If you subscribe today, you can save more than half off your first month!
Get 65% off on your first month of Daily Essentials Duo – just pay $9.95, instead of $29.95! Plus, get 2 FREE gifts worth $44! No coupon needed, just use this link to get the deal! Your first month will include the Daily Essentials Duo, plus FREE Envio Clay Mask and Travel Bag!
After about 3-4 weeks and did not cancel, you'll receive a 90 day supply of the Daily Essentials Duo. You'll be charged $29.95 per installment for 3 months, plus shipping and handling, unless you cancel.
Envio offers prescription grade, clinical strength, and FDA regulated acne formulas conveniently delivered to your door. Subscribers also get access to a 50% discount ($150 value) for online mental health counseling at BetterHelp.com to help you manage stress and prevent it from further aggravating your skin.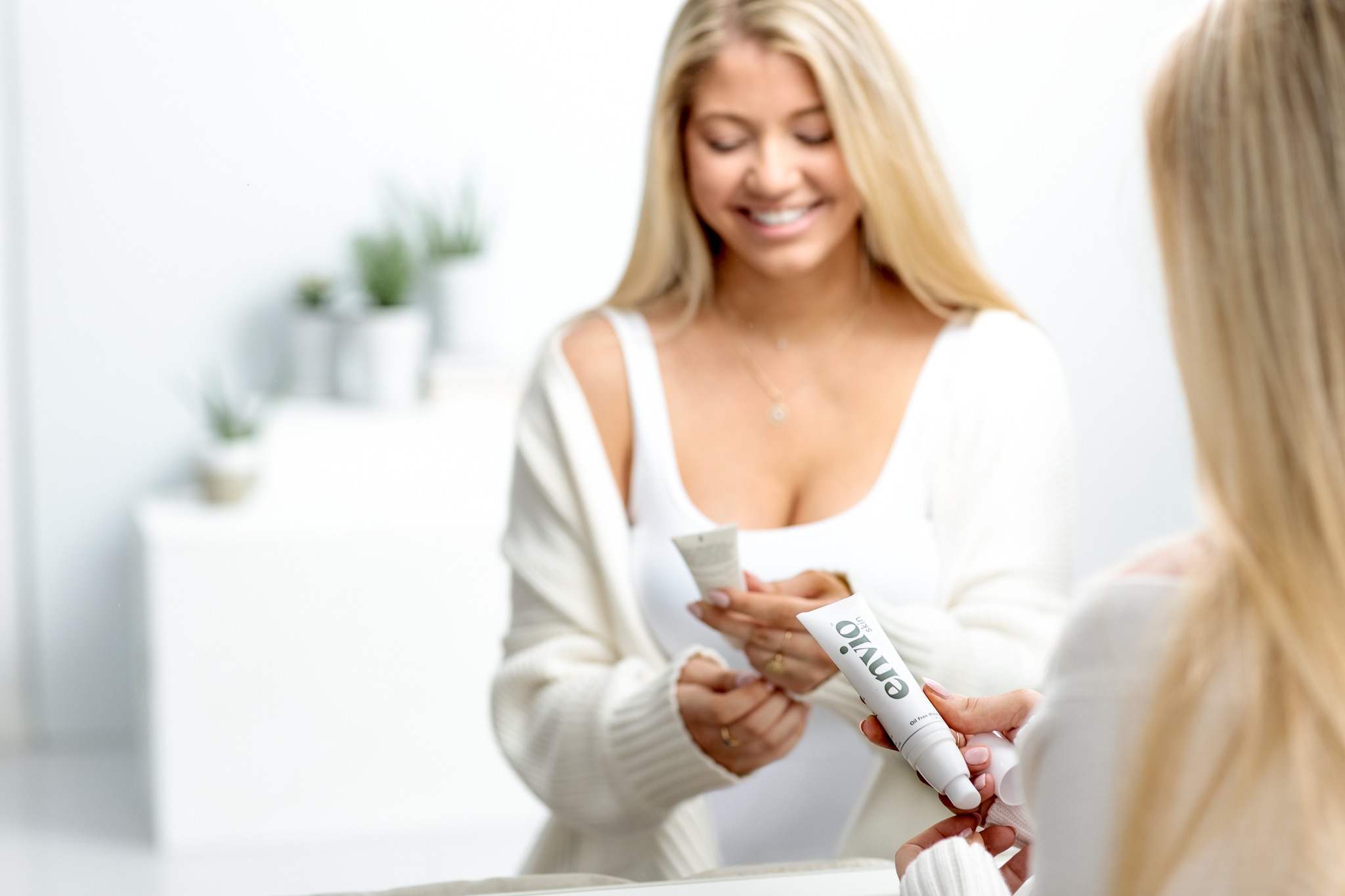 Envio current offers four products that helps you fight acne – BPO Cleanser (available in all kits), Sal Acid Gel Serum (available in all kits), Gel Hydrator (only available in Trio kits), and Clarifying Clay Mask (FREE gift in all kits).
The BPO Cleanser helps clears pores of acne-causing bacteria, while the Sal Acid Gel Serum aids in the prevention of pore clogging and reduction of acne, while removing dead skin cells. The Gel Hydrator hlps help control excess oil, blemishes, and inflammation, and the Clarifying Clay Mask helps unclog pores, and remove impurities from the skin.