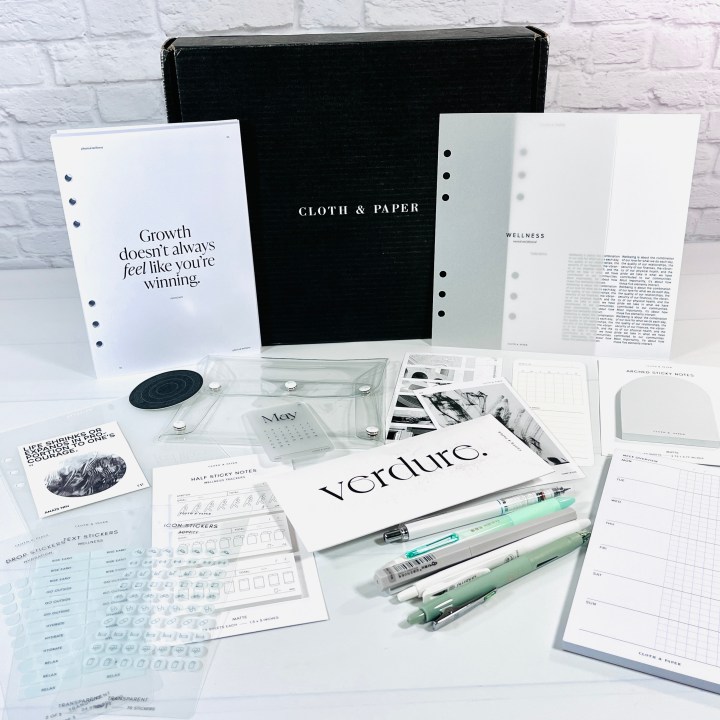 Cloth & Paper sent some cool new sticky notes, a wellness insert, and a weekly overview pad, as well as super sleek, stylish pens. If you are new to this box then know that they have a few different subscription options, and you can choose planner sizes based on the planner you use at home or work. This is a review of their Penspiration AND Planning + Stationery combo, which is $54.99 a month and drops to as low as $49.99 a month when you choose the 6-month term. This is the March box, they send calendar cards etc. two months in advance, so you're never behind or have to worry about getting those supplies late.
DEAL: Get 10% off your first box! Use the coupon code HELLOSUB10 at checkout!
The following items are in the Planning + Stationery Box
There was a card included that described each item but also showed what they all looked like, which is helpful.
Crosshatched Dashboard and Wellness Dashboard The dashboards can be layered either with each other or used in separate parts of your planner. They serve as a sort of section divider, and you can attach tabs to the sides to easily find your sections. The dashboard on the left is on sturdy cardstock while the other is listed as vellum but feels like plastic. The second slide shows the back of the paper dashboard so you can see why it's called Crosshatched.
Essentials Pouch This pouch is made of see-through plastic and the snaps come undone, even those along the sides. It can be used to hold pens or planner supplies or use it as a makeup bag!
Week Overview Notepad This notepad has 50 pages and how you use it is up to you. It measures 8″ x 4″ and can be used as a weekly/daily planner or to-do list, a habit tracker, or a menu planner.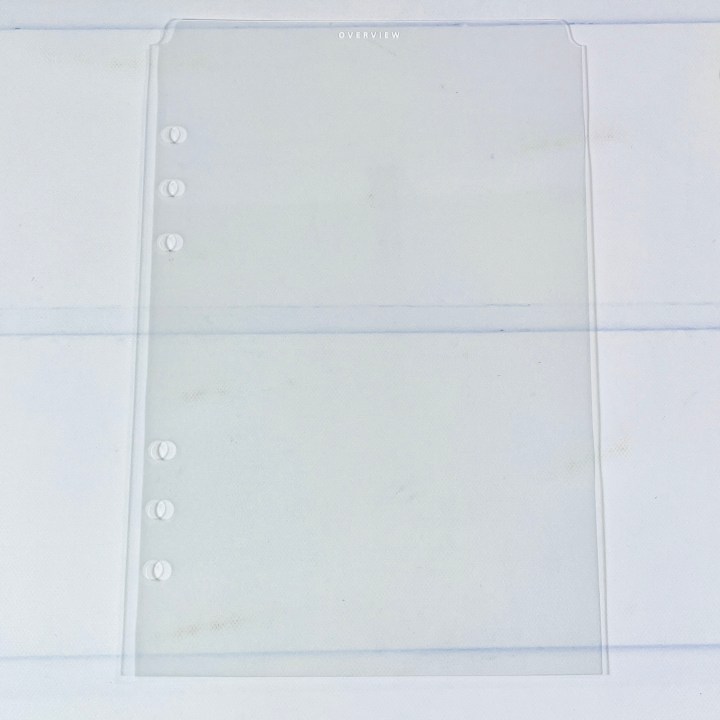 Overview Tab Divider According to the card, this plastic divider can be used with dry erase markers to plan whatever it is you need, then you can erase it and use it again and again.
Daily Wellness Bundle This bundle has 3 months worth of daily wellness trackers, 100 pages total. There is a wellness log at the beginning of the bundle, and some gridded sheets here and there. You can note a goal for the day, eating plan, exercise, sleep and water intake, and more. The last picture above shows an example of how to use the Wellness Log.
Wellness Sticker Set You can use this set of stickers in the Wellness Bundle shown above or in your planner. There are three sheets: Activity Icon Stickers (70), Wellness Text Stickers (24), and Hydration Drop Stickers (60).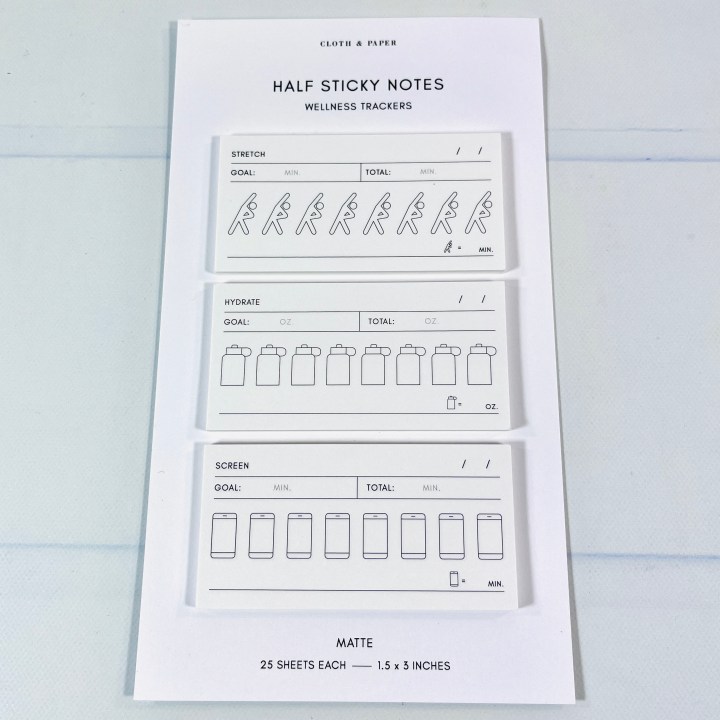 Half Sticky Note Trio — Wellness These stickers can be placed in a planner to keep track of wellness goals you may be trying to accomplish.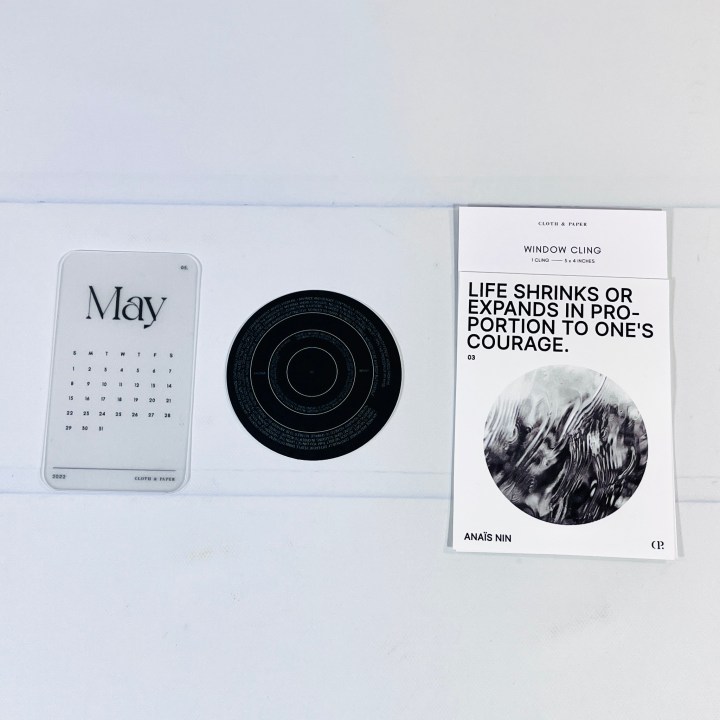 May Clear Card and Ellipse Quote Card are the journaling cards of the month and you will need some way to attach them to the planner, or you can purchase a holder.
Window Cling has a quote but this isn't meant to be used in your planner but you could place it on a window or mirror instead.
The following items are in the Penspiration Box
I get both the Planning & Stationery Box and the Penspiration Box so they ship in the same box, but the pens are in this nifty holder.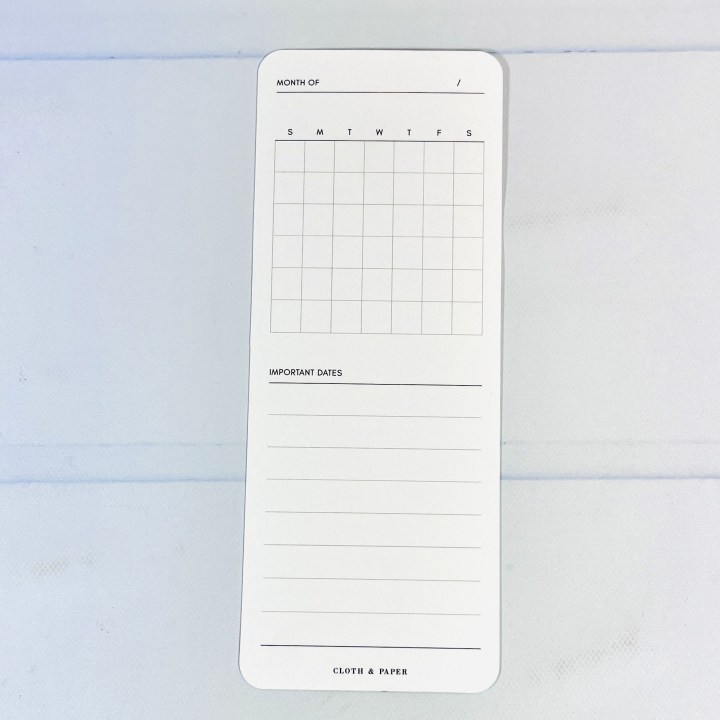 This Calendar Card is undated so you can use it when and however you like.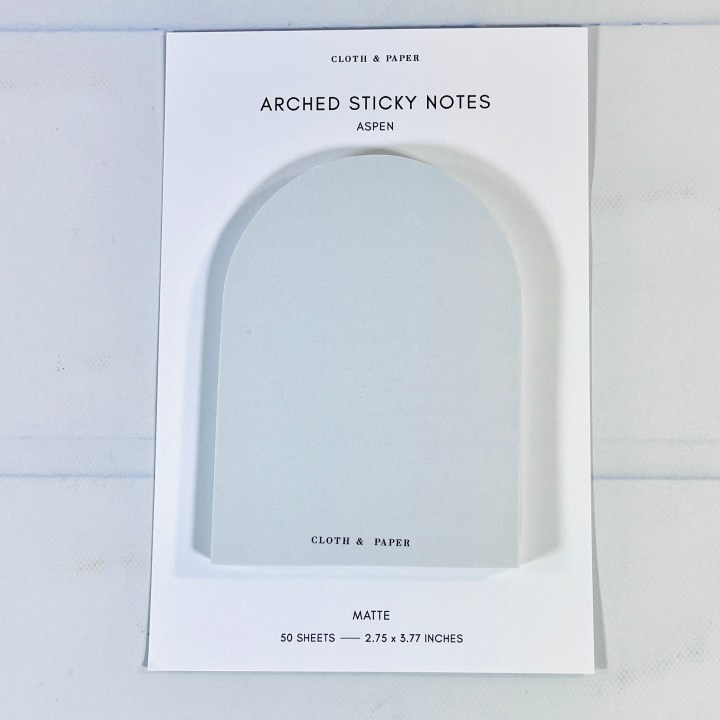 Arch Sticky Notes These notes come in the shade Aspen, which appears to be a very light dove grey. There are 50 sheets on the pad and they are pretty big, bigger even than traditional sticky notes.
March Prompt Card and Penspiration Board + Test Sheet The prompt card has a quote from Confucius on the front and space on the back for writing down ways to improve your well being. The Penspiration Board has images that inspired this box and the back is where you can test your new pens, and you can see it in use below.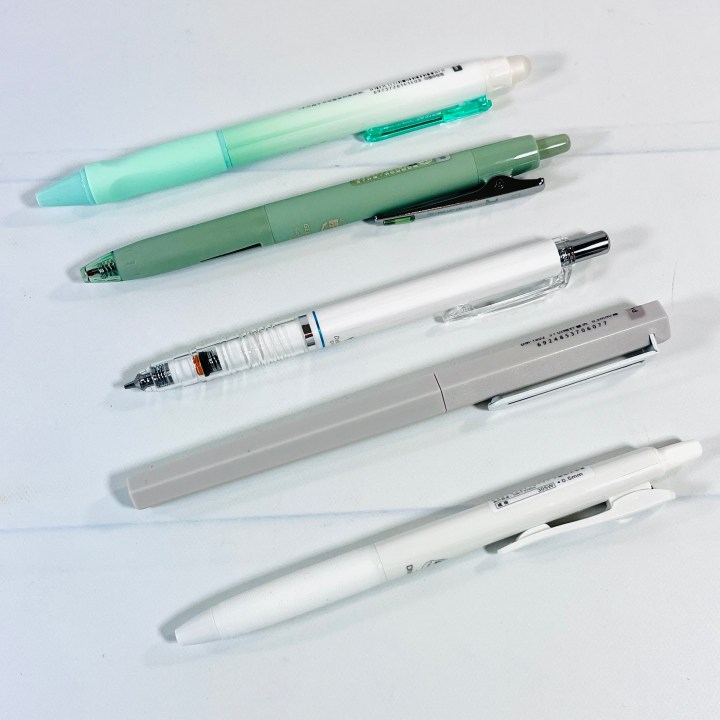 I received 4 pens this month and 1 mechanical pencil. You can read more about these writing implements on the Cloth & Paper unboxing blog at their website. Colors may vary, yours may be slightly different from mine, but all pens should have black ink this month. The pen at the top has erasable ink, and you can see where I went over my squiggly lines with the eraser on the test sheet below.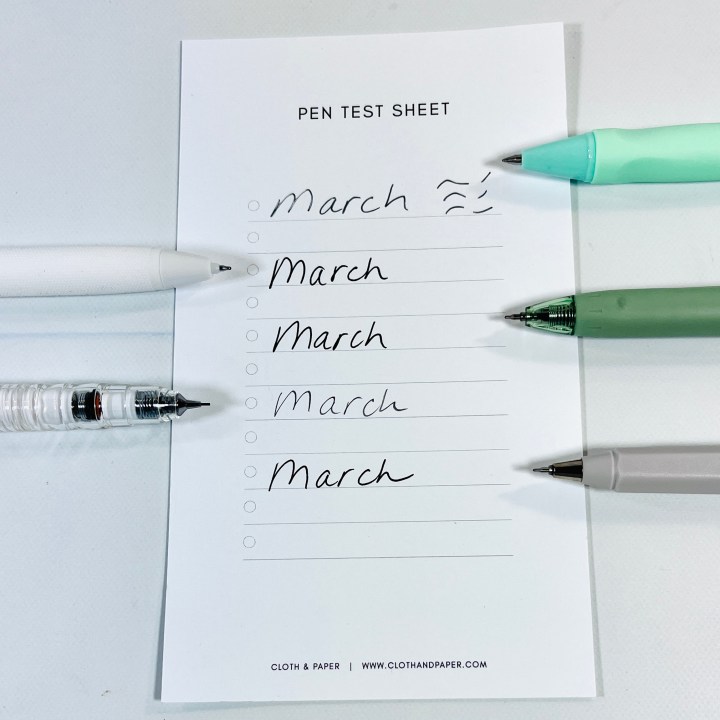 The pens from this subscription box are in daily use at my house. I appreciate how smoothly they flow on the paper and they feel comfortable in my hands plus they look so cool and professional.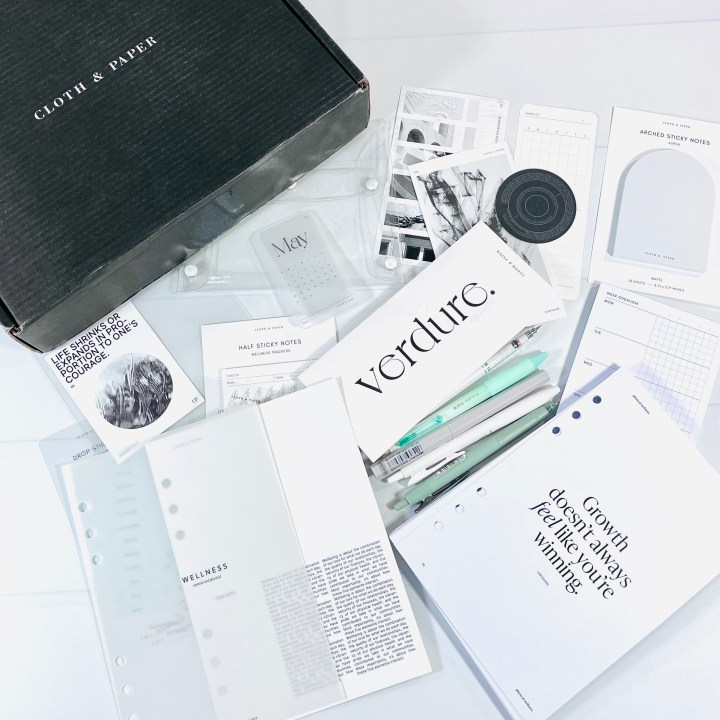 The above picture shows all of the items that I received in both the Penspiration and Planning + Stationery boxes for the month of March! I know I say this every single time but the pens are my most favorite item, I can't get enough of them and reach for them often, which is easy because I leave them all over the house. The wellness bundle and assorted stickers and sticky notes are designed to help me keep track of goals pertaining to my health, like remembering to drink enough water and to exercise. I look forward to getting this box every month and can't wait to see which bundles will be sent throughout the rest of the year!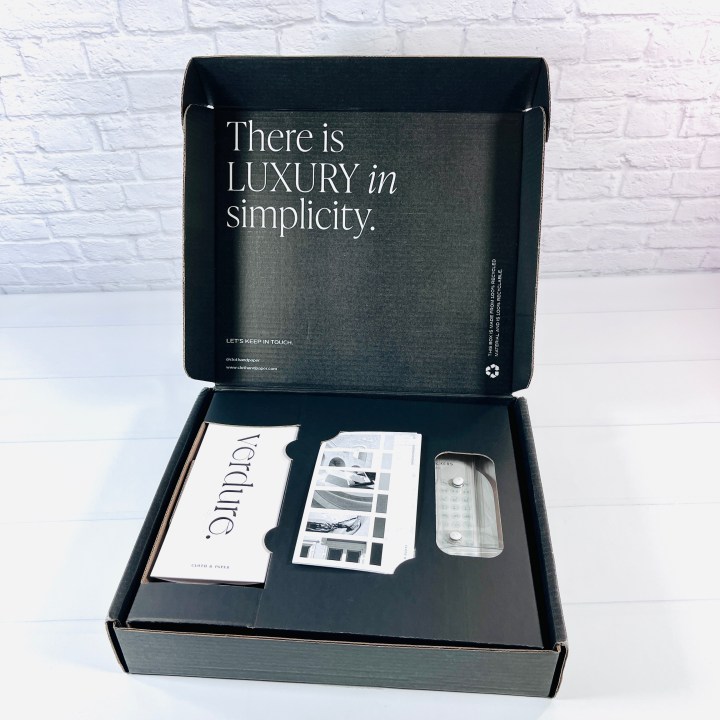 Cloth & Paper offers a monthly subscription box of their planner supplies, inserts, and writing instruments. The items look sleek and Cloth & Paper believes "there is luxury in simplicity". The Planning + Stationery box is $39.99 a month but drops to as low as $36.99 a month when you sign up for a 6-month term. The Penspiration box is $21.99 a month but drops to $19.99 a month for the 3-month plan. The Penspiration AND Planning + Stationery combo is $54.99 a month and drops to as low as $49.99 a month when you choose the 6-month term. Our readers love this subscription – Cloth & Paper was voted as the top pick for the best stationery subscription this year!
DEAL: Get 10% off your first box! Use the coupon code HELLOSUB10 at checkout!